Rolls-Royce, Tecnam and Widerøe in Norway are teaming up to create an all-electric regional aircraft fleet, building on the P-Volt project!
Tecnam is an Italian aircraft manufacturer. Most of their production involves smaller GA aircraft, usually with Rotax engines. But in recent years they have designed a couple of twin-engined models. The biggest of these is the 11-seat Tecnam P2012 Traveller. Rolls-Royce has been working with Tecnam to create the P-Volt, an electric version of the Traveller. And now Widerøe is joining the Rolls-Royce – Tecnam partnership, to operate a fleet of these aircraft.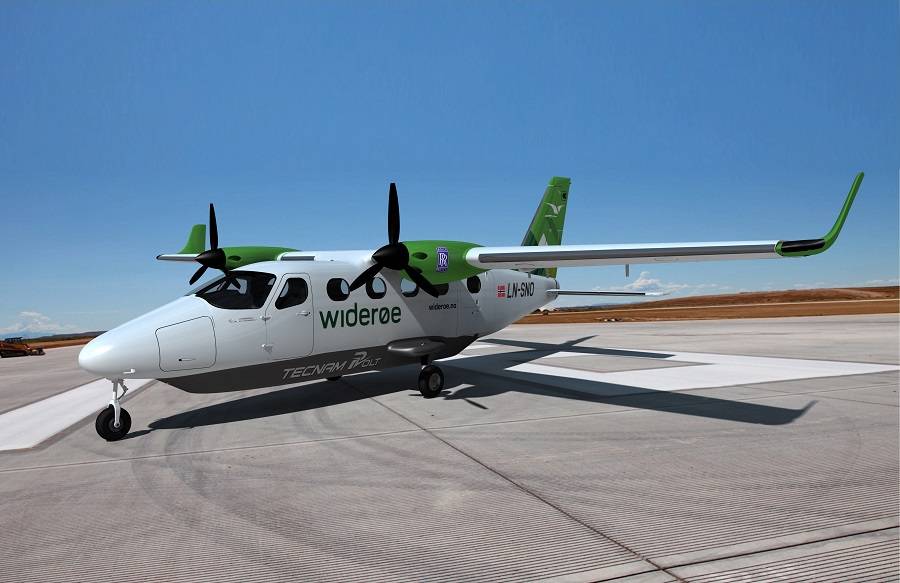 We have previously seen the Swedish Heart ES-19 electric aircraft project. This is a bigger aircraft design than the P-Volt/Traveller, with a 19-seat capacity. But Heart is looking at many of the same principles that Widerøe and Rolls-Royce do, with their design. The Scandinavian countries include small and medium-sized towns and communities, that need good air links. Distances that are quite reasonable by air, often run into twisting roads and ferry crossings on the ground. Small, commuter-sized aircraft for quick hops are useful. In these roles, Widerøe currently operates a fleet of Dash-8s.
Rolls-Royce And Tecnam's Offering to Widerøe
Norway aims for all domestic air travel to be zero-emissions, by 2040. Achieving this for larger aircraft will be a challenge. But Widerøe believes that its partnership with Rolls-Royce and Tecnam will start bearing fruit from 2026. Tecnam will provide the airframe. The standard P2012 Traveller already ticks many of the right boxes, for operating in Widerøe's desired environment. However, it has two piston engines.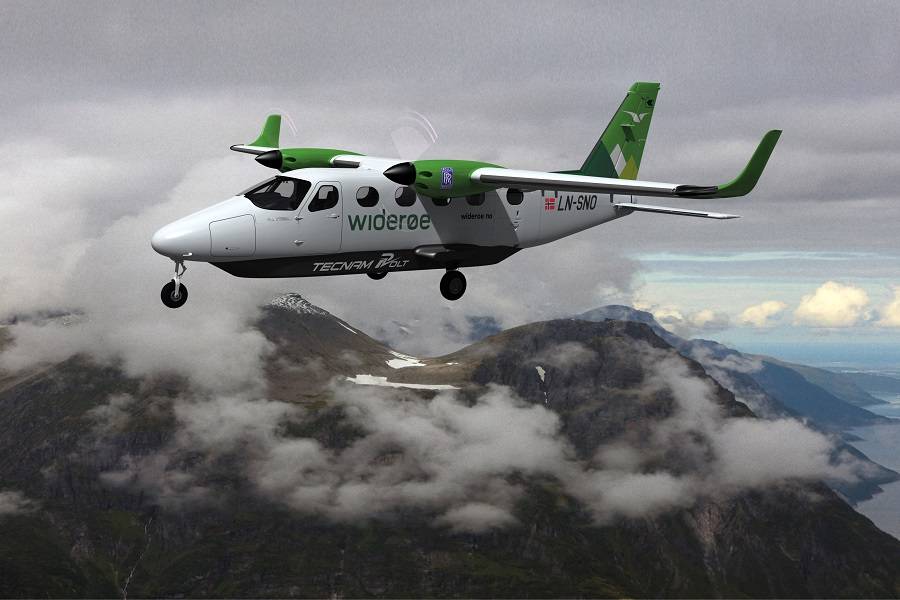 This is where Rolls-Royce comes in, to turn the plane into the P-Volt, that Widerøe has its eye on. The aircraft uses two electric motors, instead of the two Lycoming engines it would normally have. In its electric configuration, it will have seats for 9 passengers. Tecnam and Rolls-Royce announced this project last October, initially for research purposes. However, they made it clear that their combined efforts aim for a commercial aircraft.
Rolls-Royce and Tecnam aim for quick turnaround times, something that Widerøe and other operators need. The batteries are under the fuselage, likely in a removable/replaceable setup. The electric P-Volt will also be quieter than the P-2012, and cheaper to run and operate. And with much fewer moving parts, it should also be more reliable.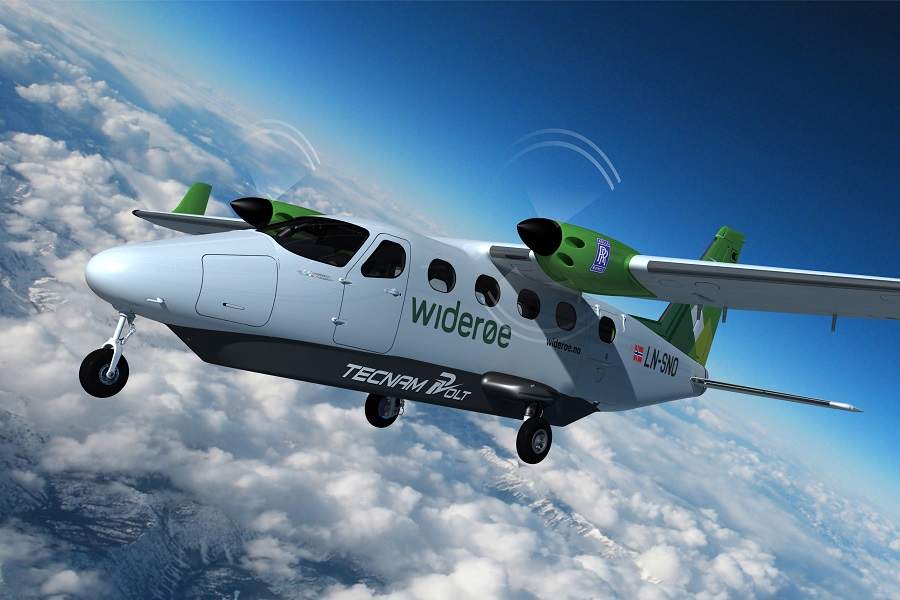 A Realigning Industry
Stein Nilsen, Chief Executive Officer of Widerøe said:
"Norway's extensive network of short take-off and landing airports is ideal for zero emissions technologies. This aircraft shows how quickly new technology can and will be developed, and that we are on track with our ambition of flying with zero emissions around 2025."
For Rolls-Royce, a project like this and a partnership with Tecnam and Widerøe is an interesting departure. The company has so far specialized in making jet engines for widebody aircraft. This sector will likely see less expansion in the near future. Of course as a company, Rolls-Royce has other activities, around propulsion and energy generation. With Tecnam, they also have another project, this time for a hybrid power unit for a P2010 four-seater.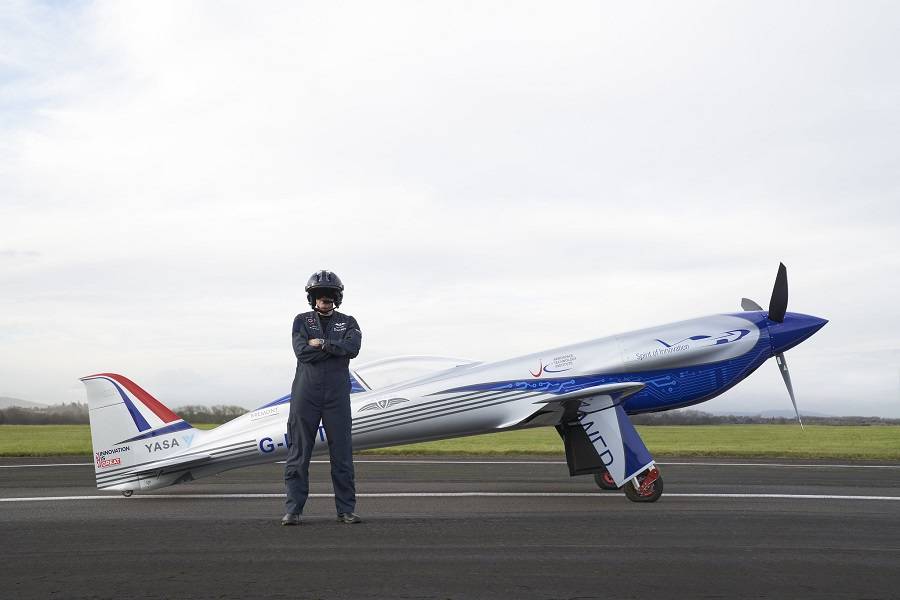 So for projects like their Widerøe partnership, the company has 'Rolls-Royce Electrical. Rob Watson, its Director, said:
"Electrification will help us deliver our ambition to enable the markets in which we operate achieve net zero carbon by 2050. This collaboration strengthens our existing relationships with Tecnam and Widerøe as we look to explore what is needed to deliver an all-electric passenger aircraft for the commuter market. It also demonstrates Rolls-Royce's ambitions to be the leading supplier of all-electric and hybrid electric propulsion and power systems across multiple aviation markets."
Sources: Rolls-Royce, Tecnam. All images by Rolls-Royce