Southwest just placed the biggest MAX order since the type's ungrounding, ending speculation that they might make a switch to Airbus.
The Southwest order is for the 737 MAX-7. We first heard rumors that such an order was coming on the 10th of March, the day before Southwest began operating the MAX-8 again. The MAX-7 is the same size as the older 737-700. So given that Southwest have nearly 500 of the latter, an order for the newer version hardly seems surprising. But it really wasn't that simple, as we shall see.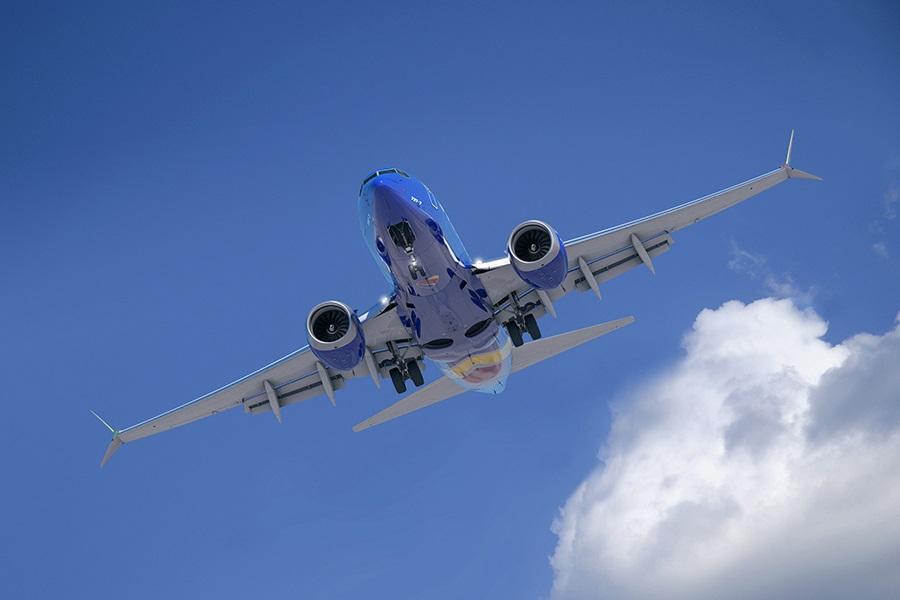 Gary Kelly, Southwest's chairman and CEO, said about this new MAX order:
"Southwest Airlines has been operating the Boeing 737 series for nearly 50 years, and the aircraft has made significant contributions to our unparalleled success. Today's commitment to the 737 MAX solidifies our continued appreciation for the aircraft and confirms our plans to offer the Boeing 737 series of aircraft to our Employees and Customers for years to come. We are proud to continue our tradition of being the world's largest operator of an all-Boeing fleet."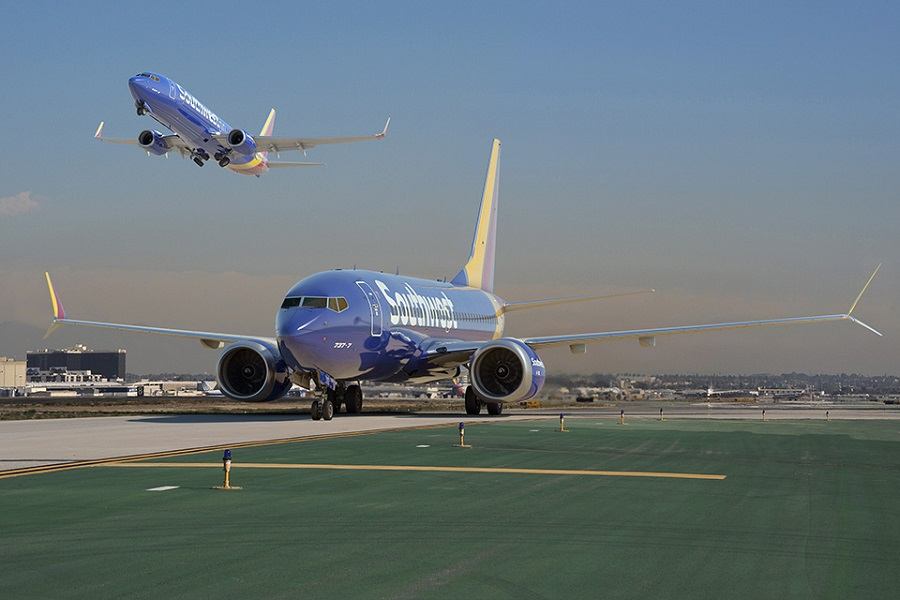 Southwest's MAX Orders – Old and New
Southwest's new order is for 100 MAX aircraft, plus options for another 155, "across TWO models". Boeing's press release doesn't break down the numbers between the two models, but we know the bulk of the orders are for the the MAX-7. However, the split order raises the prospect for Southwest to pick up some ready-to-go MAX-8 whitetails. That would obviously help Boeing quite a bit. Regardless, Southwest will pick up the first 30 aircraft of this new order, from next year.
This is the biggest MAX order since the type's ungrounding, eclipsing Ryanair's order last December. This news means that Southwest's total firm order book for MAX jets includes 200 737-7s and 180 737-8s, according to Boeing. The airline has already picked up over 30 MAX-8 jets, not including those from lessors – all-in, they've taken delivery of nearly 50 MAX aircraft. The airline also has options for 270 more MAX aircraft of both types. And we know that Southwest is an airline that likes to take up its options!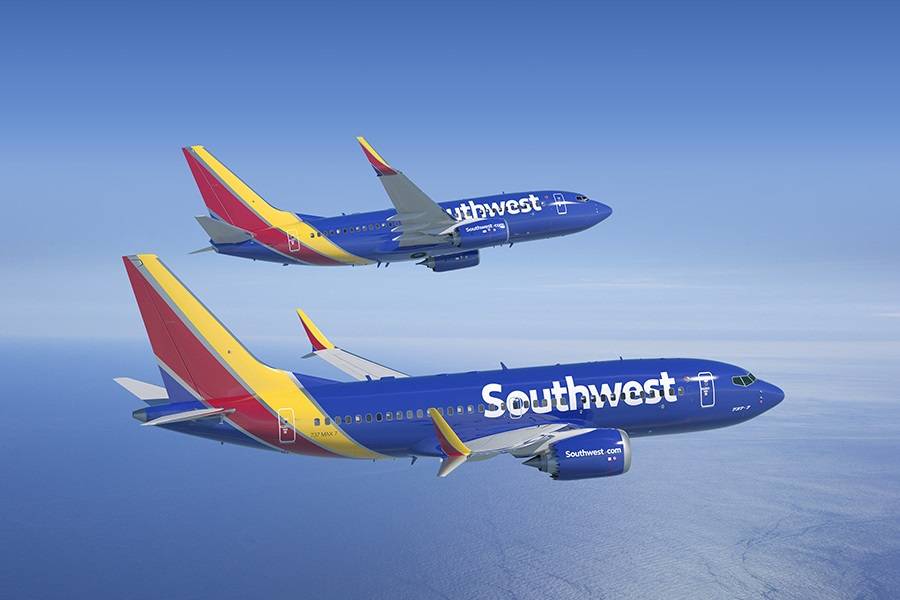 As an existing MAX customer Southwest will look forward to some compensation for its delayed orders. We already saw (in their recent financial results) that the airline doesn't expect to have to pay much for new aircraft deliveries in 2020. This is despite continuing to take deliveries of MAX-8 aircraft. No doubt, then, all this will feature in their new contract with Boeing.
The European Suitor
Some described Southwest's stated interest in the Airbus A220 as a ruse, to get a better deal from Boeing. That is not an unreasonable view, especially considering that Southwest already had a few MAX-7 orders. But the airline really did (and still does) have a problem. They want to keep to a single aircraft type, and have done so for the past 50 years. The only exception to this was the wet-lease of some 727s in the 80s.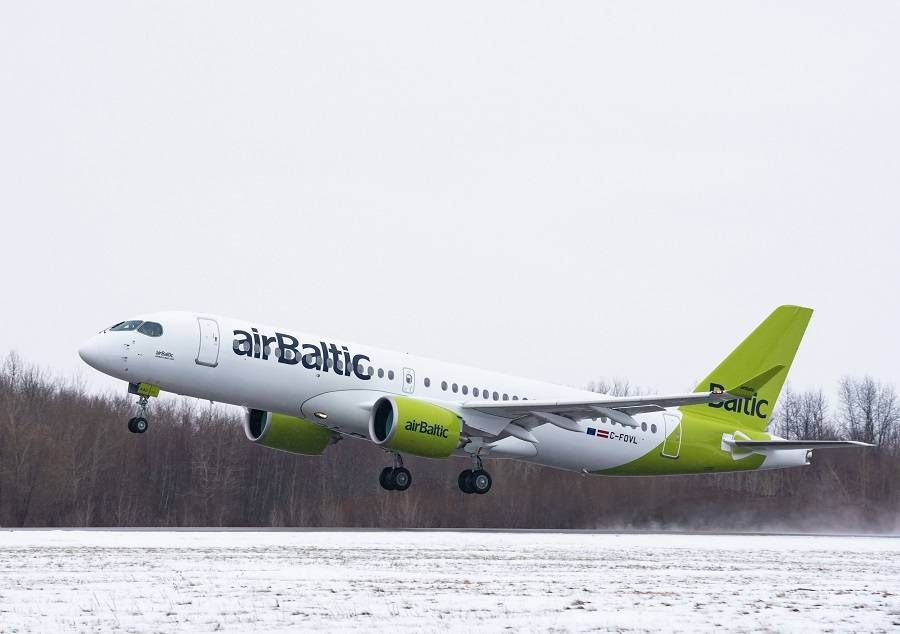 But the Texan airline knows that eventually, Boeing will have to replace the MAX with something newer. Even if they only order 737s until then, Southwest can't simply replace their whole MAX fleet with new orders, overnight. They will have to transition to something new. And when this happens, does it matter if it's a Boeing or an Airbus? So, the theory went, Southwest could order A220s instead of MAX aircraft, and move this transition a few years ahead.
The problem with this theory is that for now at least, the Airbus A220 has an unclear development future. The jet absolutely has potential, but Airbus hasn't committed to either enlarging it (A220-500) or expanding its options (more engines?). This is in spite of companies like Air France, who would very much like a bigger version. Ironically, Airbus is probably waiting to see what Boeing will do, in its NMA project or otherwise, before moving!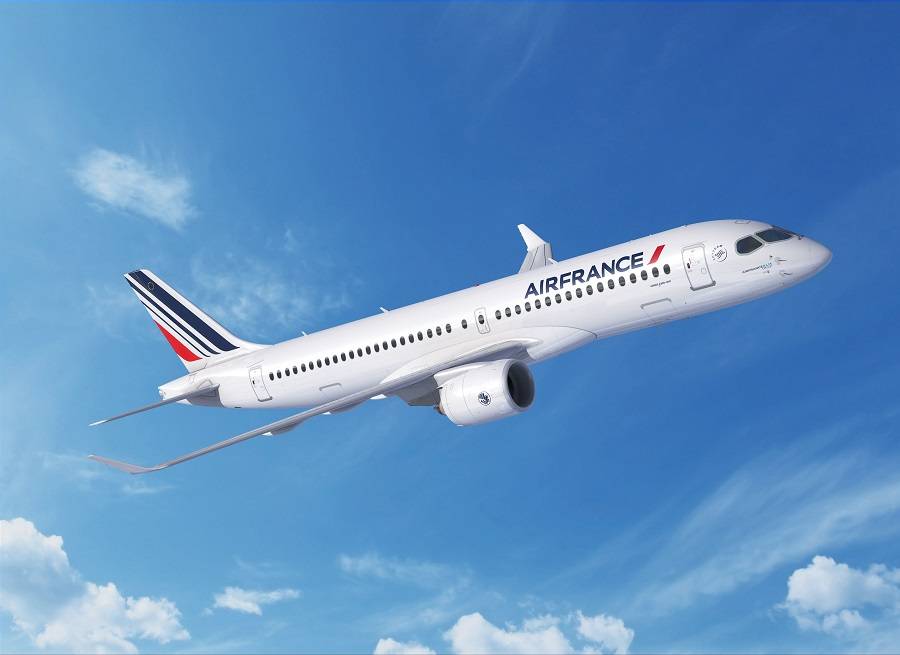 Southwest's MAX Future
Southwest actually visited Airbus in Europe, in the middle of the MAX crisis, to "kick the tyres" of the A220. Gary Kelly never stopped praising the plane. In any case, this Southwest MAX order puts all of these theories and intriguing possibilities to rest. Southwest now looks like they will remain an all-Boeing customer, for many more years.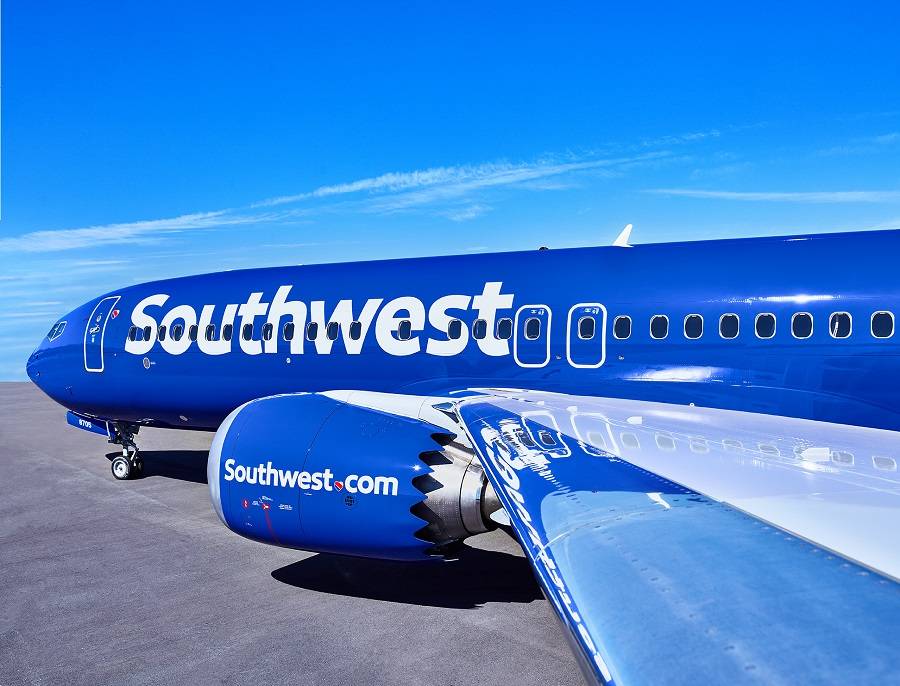 Stan Deal, president and CEO of Boeing Commercial Airplanes, said about the Southwest MAX order:
"Southwest Airlines has long been a leader and bellwether for the airline industry and this order is a big vote of confidence for commercial air travel. As vaccine distribution continues to pick-up, people are returning to the skies and fueling hopes for a full recovery and renewed growth across our industry.

"We are deeply honored by Southwest's continuing trust in Boeing and the 737. Their fleet decision today brings more stability for our biggest commercial program and will ensure that our entire 737 family will be building new airplanes for Southwest for years to come."