After yo-yo-ing between JetBlue and Frontier, it now seems that Spirit is getting closer to a deal with the former. But is this the end?
This story almost has the makings of an aviation soap opera… with "courtship" between airlines, obviously. Talks of a merger between Spirit and Frontier first surfaced last February. The deal would come in the form of an acquisition of Spirit, by Frontier. But these two Ultra Low-Cost Carriers (ULCCs) competed for some routes. This could have led to regulatory objections to the merger.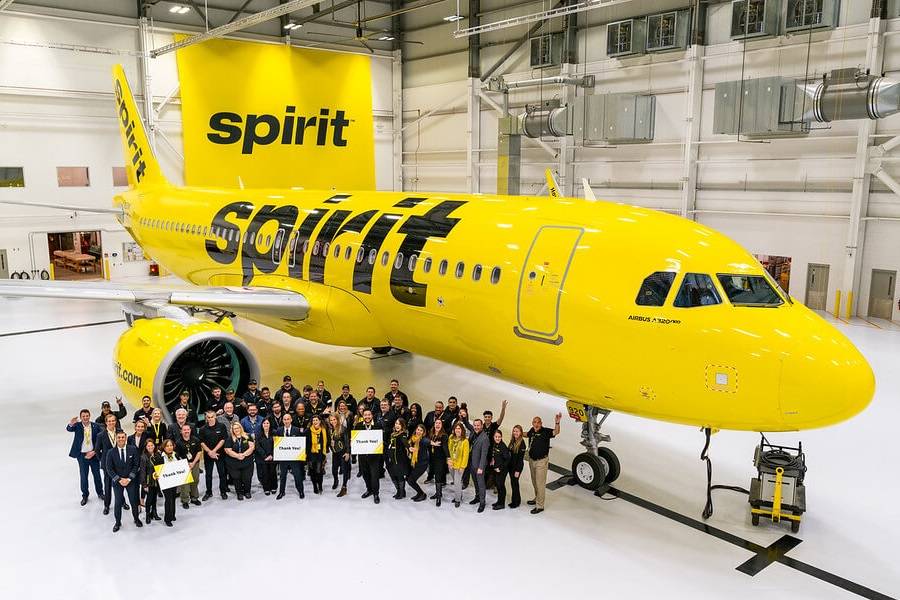 Then in April JetBlue shook up the Spirit – Frontier deal, making its own offer for the airline. And as we saw recently, the three airlines have been locked into a very complicated bidding war. Throughout the affair, Jetblue's offer remained higher than Frontier's. But the Spirit board worried that regulators would reject a deal with JetBlue.
Objections To A Spirit – JetBlue Deal?
So a rather important factor, in both deals, is what happens if regulators don't approve such mergers. In the months that followed, both suitors offered increasingly high reverse termination fees. These simply mean that if the deal stalls, Frontier or JetBlue would pay Spirit accordingly. This makes sense, as Spirit would then have to re-organize its operation, going ahead alone.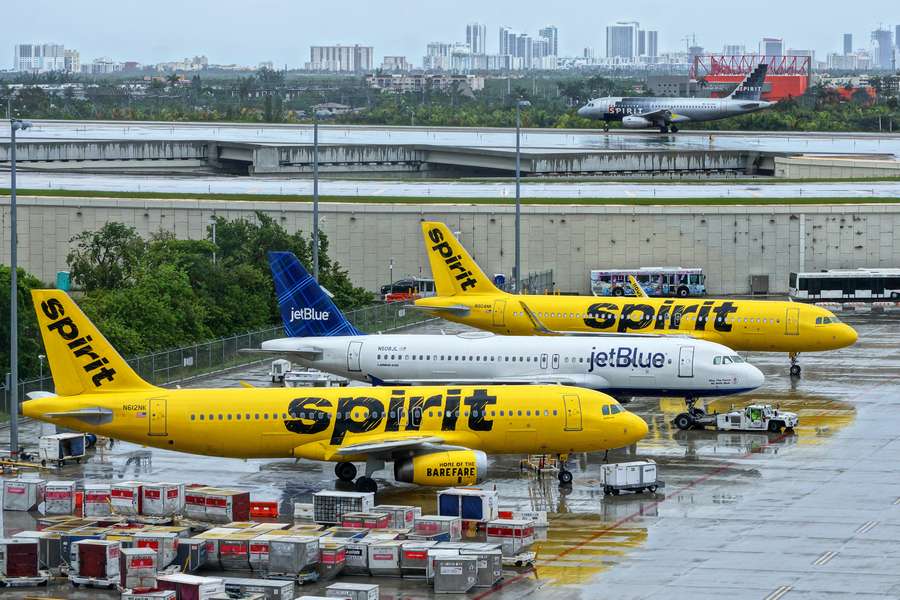 But there are more factors at play. JetBlue has intimated (or outright claimed) that Spirit's board favours a deal with Frontier because many of its members have prior connections to it. Indigo Partners, a private equity firm that owns Frontier, used to be a majority shareholder in Spirit. This made JetBlue's assertion somewhat plausible, for some.
However, independent advisers agreed that a Spirit – JetBlue deal would meet with more regulatory resistance. Of course a Spirit – Frontier deal would also meet resistance. We are well past the times when authorities in the US encouraged such mergers. The last successful merger/acquisition was between Alaska and Virgin America. JetBlue had also bid for the latter, losing out.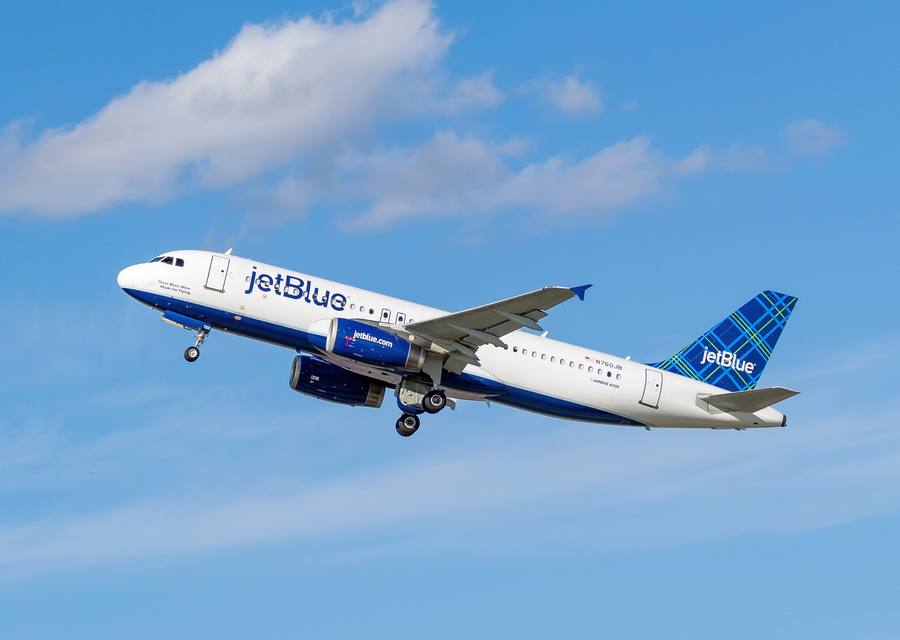 Mergers Getting Rare
A Spirit – JetBlue deal would create the fifth-largest US airline, behind American, Delta, United and Southwest, overhauling Alaska. A couple of weeks ago, we reported that Spirit's stockholders were about to vote on which way to go. That vote was then postponed – more than once. With rumours that Spirit's shareholders favour JetBlue, it now seems that these two airlines are finalizing a deal.
Currently, Spirit plans a shareholder meeting on the matter on the 15th of July. As we've seen JetBlue and Spirit (and Frontier, for that matter) have compatible aircraft fleets. But JetBlue's operating model is incompatible with Spirit's. JetBlue likely cares more about Spirit's network, including its slots in key airports. But it is unlikely to inherit much of Spirit's market share, which relies on the ULCC concept.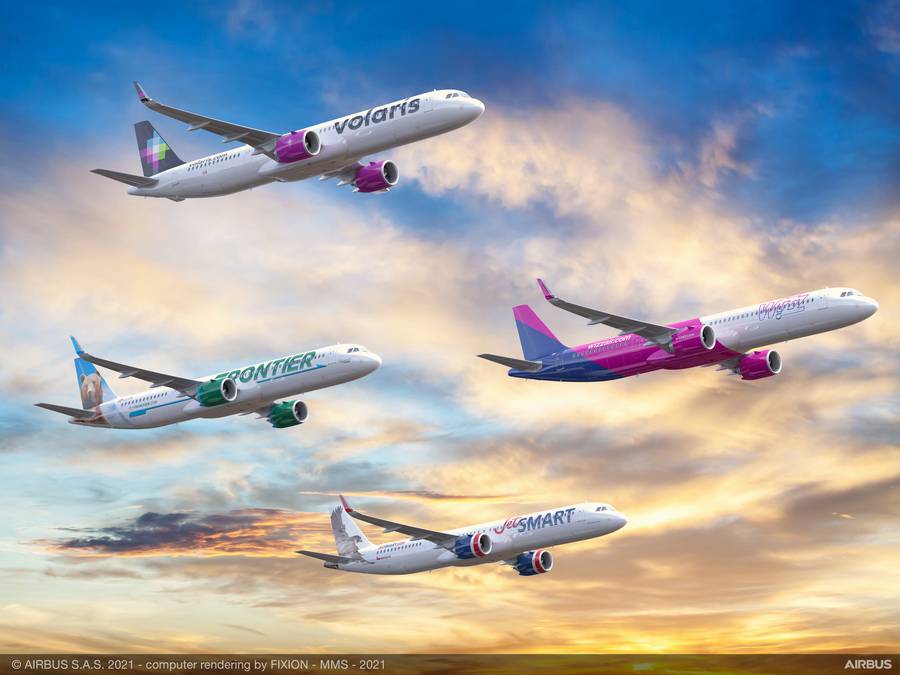 And this brings us to Frontier. The airline doesn't necessarily stand to lose if a Spirit – JetBlue deal goes ahead. Without its closest competitor in many routes, Frontier could have a chance to expand, albeit with additional investment. The airline recently placed more aircraft orders with Airbus, via Indigo Partners, its owner.
We will have to wait, again, to see how this goes. The 15th of July isn't very far, but another postponement won't shock anyone.
STOP Press: Frontier Not Improving Spirit Offer!
On Monday (11th of July), Frontier announced that it will not continue this bidding war with JetBlue, for a deal with Spirit. The airline's management says that Spirit should consider the terms discussed last month to be its "last, best and final offer". So another postponement now seems less likely. Probably.