In a development that could see parallels elsewhere, Project Fresson switches its focus from all-electric, to hydrogen fuel cell.
Project Fresson officially started in November of 2019. But its origins go back another year, when Loganair expressed the desire for an electrified Islander. And thus the project began – eventually. The attempt to re-engine the BN-2 Islander now has the support of Britten-Norman, the manufacturer.
The BN-2 Islander is a rugged and proven 10-passenger commuter, and first flew in 1965. But amazingly, it's still in production! It uses two Lycoming O-540 engines, although there have been versions with turbocharged piston engines or turbines. The aircraft is similar in role to the much newer, 11-seat Tecnam P2012 Traveller. However, the Islander is capable of short-field operations from rough terrain, so it still has a dedicated following.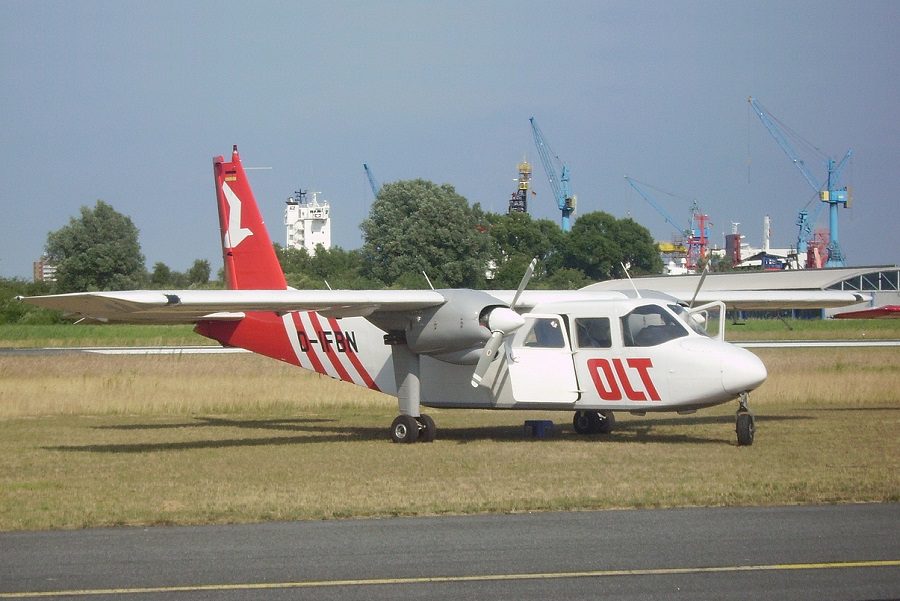 In supporting Project Fresson, Britten-Norman is trying to future-proof its design. Like many others, they first turned to electrification. With the support of organizations like Cranfield University, Cranfield Aerospace and Rolls-Royce, Project Fresson could go under way. Loganair was a supporter/participant, along with other companies specializing in batteries and battery testing. The project takes its name from Ted Fresson, a Scottish engineer and aviation pioneer.
Project Fresson had/has an academic side, but the aim is to create a commercially-viable, marketable propulsion solution. This should be practical both as a kit, for retrofit to existing Islanders, or Britten-Norman could use it for new aircraft. The first flight would come in 2022, and a certified, ready-to-market kit/aircraft would be ready by late 2022 or 2023.
Project Fresson's Latest Format
The timeline hasn't changed much. The first flight should still come in 2022, but the Fresson team has pushed the project's entry to market to early 2024. Considering the change to hydrogen, this is impressive. Inevitably, this change sees the departure of some key players, like Rolls-Royce. Without the need for a complicated power distribution system, Rolls-Royce elected to leave. However, Rolls-Royce are pursuing hydrogen-related propulsion projects with other partnerships.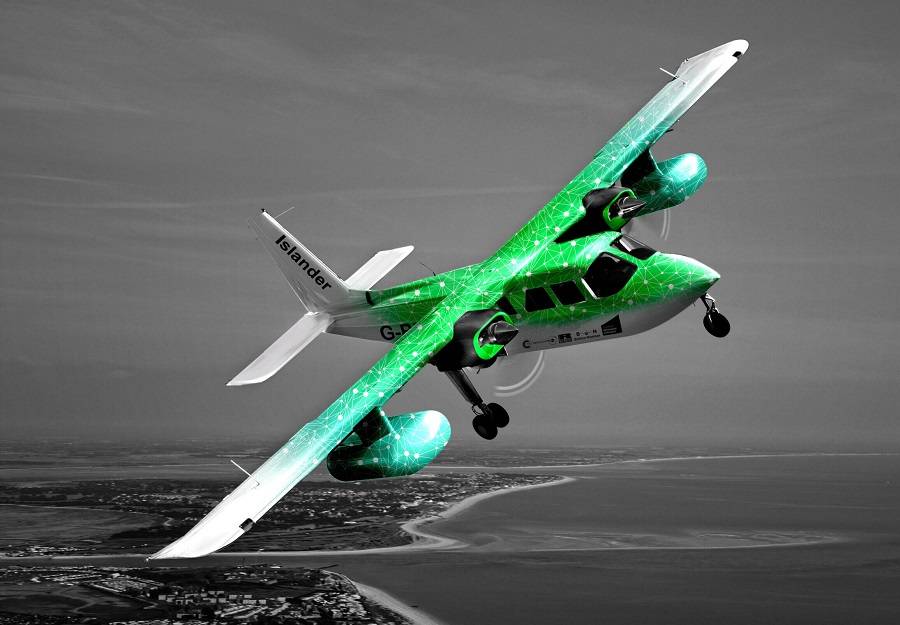 So, why switch to hydrogen fuel-cell power? Paul Hutton, CEO of Cranfield Aerospace Solutions, explains that Project Fresson considered three options: pure electric, hybrid-electric and hydrogen. From quite early on in the project it was clear that pure electric couldn't work. It would really need some sort of boost, to have useable range and keep the weight (batteries) down. This brings us to hybrid propulsion. Hutton explains:
"Having looked at the hybrid electric range extender option in some respects it looked quite promising, but when we started doing the project, doing the detailed analysis and understanding the weight implications whichever angle we took, we couldn't get a solution which was greener, while still being safe and still providing a usable range."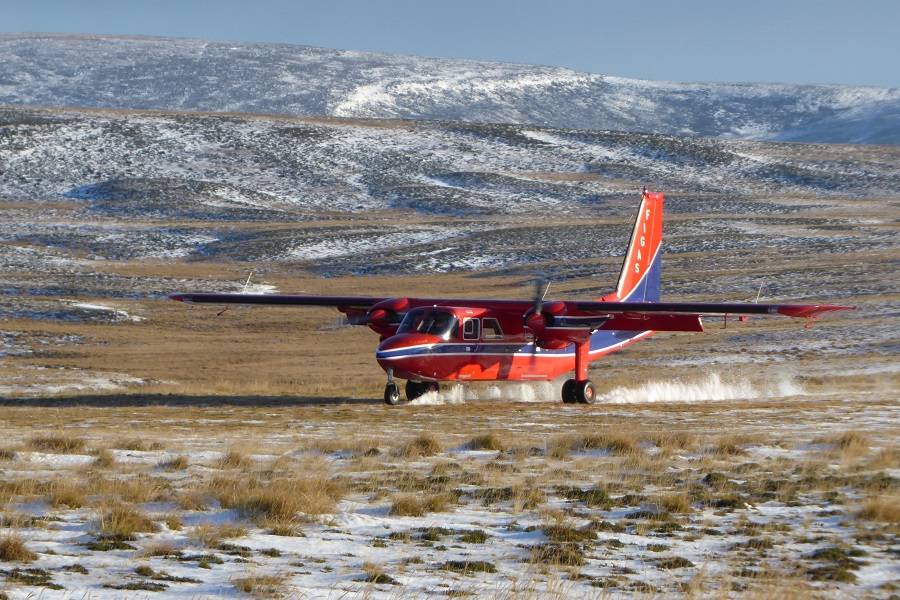 The Project Fresson team eventually decided to switch to hydrogen, when the right elements were there. These include key developments in hydrogen tanks, as well as fuel cells with ever-increasing outputs. "The availability of fuel cells with the right level of output was improving, and the availability of hydrogen as a fuel, that whole infrastructure seemed to be accelerating at the same time", says Paul Hutton. The resulting aircraft will have a reduced range, compared to the standard Islander. But it will have the same passenger capacity, and maintain its short-field performance.
Project Fresson's New Key Partners
To support its shift to hydrogen fuel-cell power, Project Fresson has added two key players to its team. One of them is Ricardo UK Ltd, providing the fuel system and its controller. The company has experience with industrial uses of hydrogen and lightweight aerospace or automotive applications. Ricardo describe themselves as a systems engineering company, fit for the challenge of creating marketable solutions.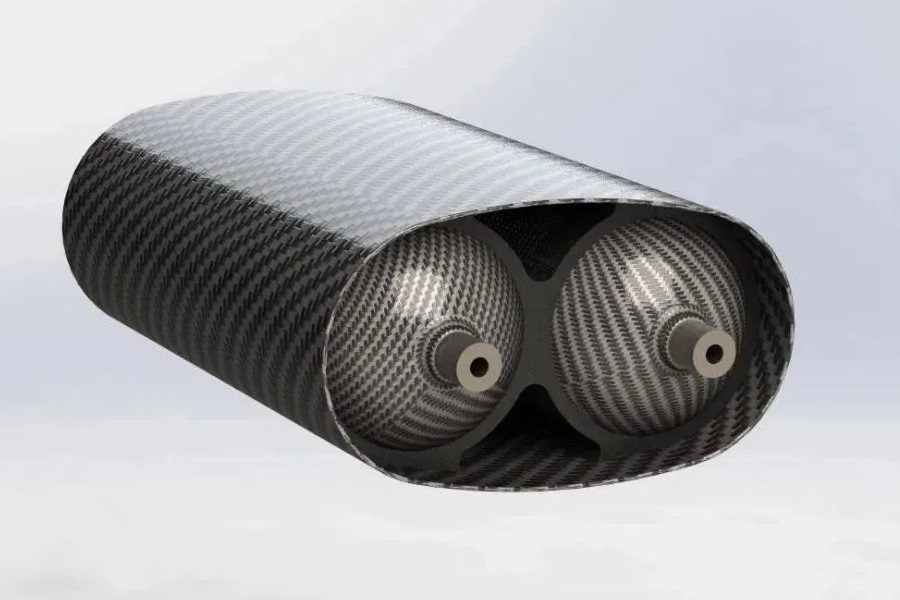 The other new player in Project Fresson is Innovatus Technologies Ltd, from Scotland. They come into the project with ShyFT, for Scottish Hydrogen Fuel Tank. This is a composite high-pressure vessel for gaseous hydrogen. It is a multi-chamber design, that can conform to applications where simple, cylindrical shapes simply aren't practical. And with it, the company boasts having the world's highest gravimetric storage density, of 10%. The tank is 25% lighter and has a 20% lower cost, compared to current market-leading products, according to Innovatus.
Some (very) Direct Competitors?
Another aspect of this development, is that Project Fresson isn't the first to consider hydrogen propulsion for an Islander. There is also project HEART: Hydrogen-Electric & Automated Regional Transportation. Leading this team is Blue Bear Systems, a British UAV specialist. Also, this project includes Cranfield-based ZeroAvia, who have already flown a hydrogen fuel-cell powered demonstrator, as we have seen.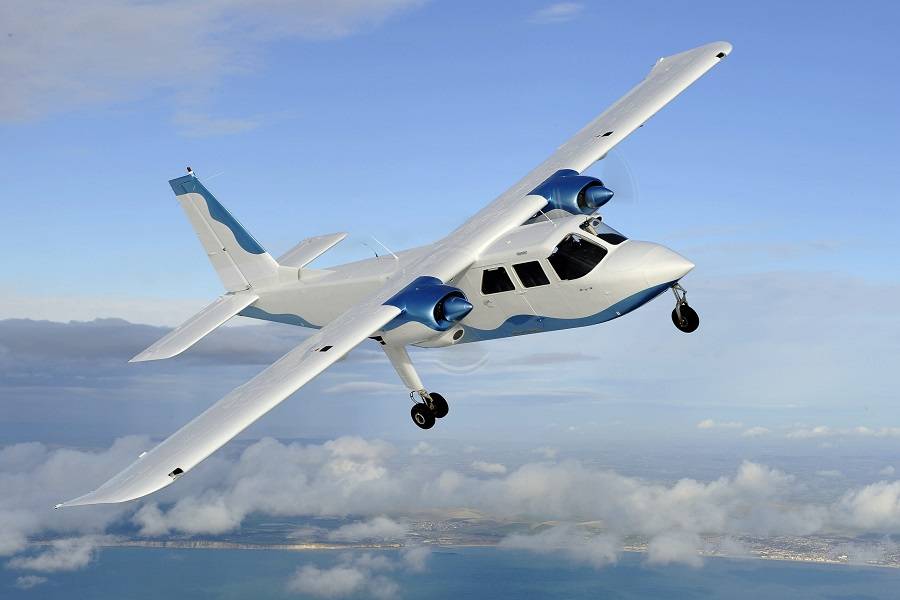 Another familiar name in Project HEART is Loganair, the Scottish airline. Interestingly, Loganair was among the original backers of Project Fresson. But their name no longer features in that project. Testing for the HEART project will take place in SATE, a new facility in Kirkwall Airport (EGPA) in Scotland. As we saw, SATE (Sustainable Aviation Test Environment) is a project in itself, for testing of low-carbon aircraft and UAVs.
Project Fresson predates Project HEART, however the latter 'beat' Fresson in picking hydrogen, by about a month. It will be interesting to see how the two projects develop, as they clearly have a lot of overlapping goals. And as we have already seen, aerial vehicles that are cheap to run for short-ranges with small loads, do have a role to play in certain environments. The question now is if they could use all-electric propulsion, or hydrogen, or..?