A Boeing 737 MAX test aircraft is heading to China, according to several reports, to take part in landmark recertification flight tests.
This week seems to hold some good news for Boeing. On Tuesday (Aug 3rd), GOL Linhas Aéreas Inteligentes announced that they would acquire another 28 MAX 8 aircraft. Their goal is to replace more 737NGs, more quickly. The airline already has orders for 116 737-8 models, to replace as many 737-700s and 737-800s. But those new 28 orders are going to lessors, not to Boeing. Still, it's another vote of confidence in the aircraft. GOL has 12 737-8s in service already.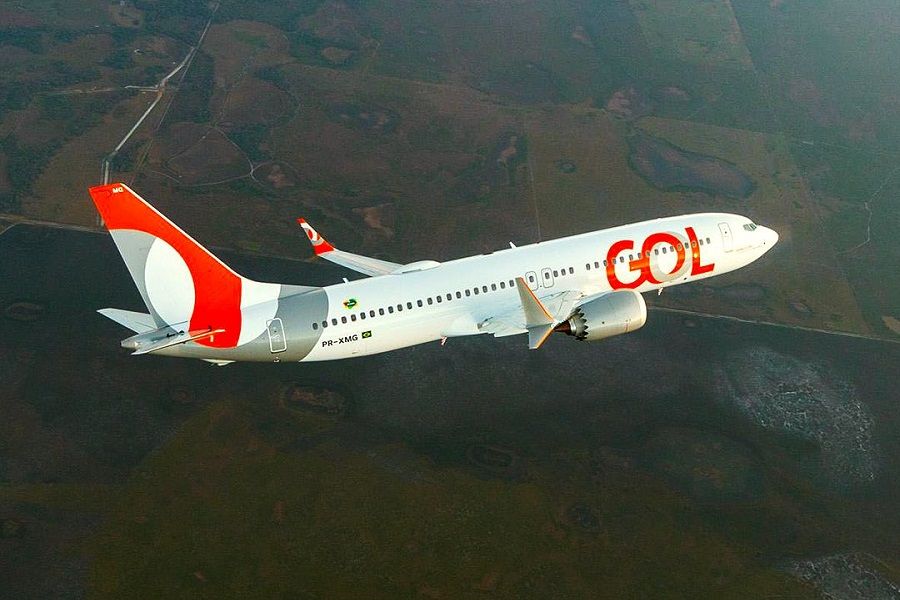 But the biggest story on the 737 MAX in the last few hours involves China. Eagle-eyed spotters saw one of Boeing's test 737-7 aircraft, leaving Boeing Field (KBFI) in Seattle. A few hours later, it landed in Kalaeloa Airport (John Rodgers Field, PHJR) near Honolulu, in Hawaii. UPDATE: 24hrs later, the plane reached Guam. The plane should reach Shanghai on Saturday (Aug 7th).
According to other sources, the 737 MAX is on its way to China, to take part in certification testing. Preparations for this testing has been ongoing for several months, as we saw previously. These preparations included having Boeing and FAA personnel fly into China weeks ago – and going straight into quarantine. COVID-19 measures have been a factor delaying progress on this matter, for several months.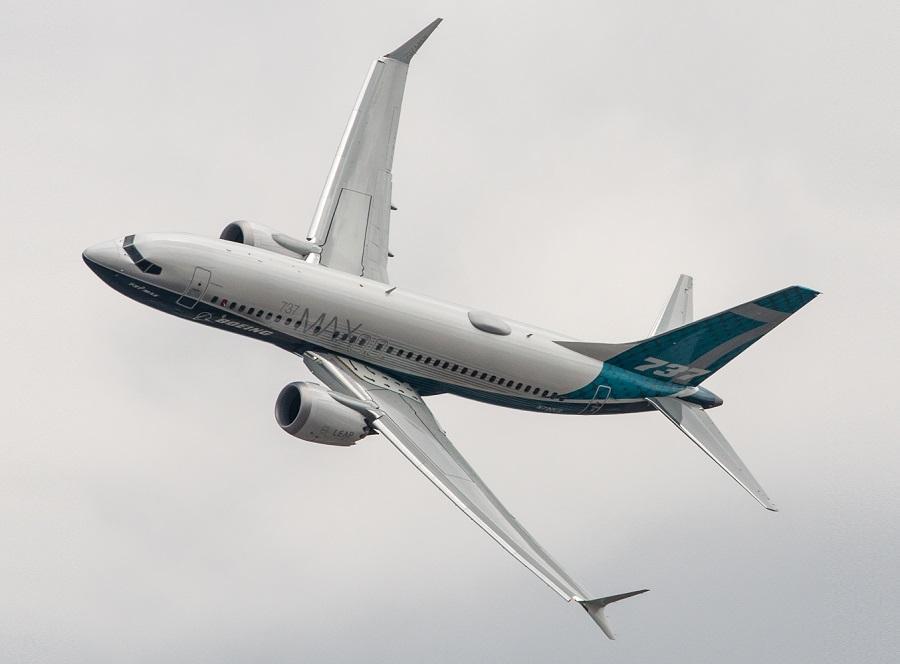 China and the 737 MAX – But Which MAX?
Boeing's delegation into China included 35 pilots and engineers. Many see China as the final hurdle for the return of the 737 MAX to service. Of course the aircraft has now returned to service with many airlines, for nearly eight months now. With more countries following suit after the US, the ungrounded 737-8 and 737-9 fleets are now OK to fly in most parts of the world. Just.
Remaining is most of Asia and a lot of sub-Saharan Africa. China is a big country, with many big customers with 737 MAX orders. But that's only part of the story. They also hold a lot of influence to many of their neighbours and countries further afield. And as a practical matter, airlines in neighbouring countries need to fly their short and medium-haul fleets into China.
Interestingly, the 737 MAX that Boeing is sending to China is a 737-7, tail number N7201S. This is the very first 737-7 model, and first flew in March 2018. Upon completion of testing and certification, the aircraft will go to Southwest Airlines. What makes this interesting is that the 737-7 hasn't yet entered service, in general. This type wasn't among those grounded in 2019. Boeing expects it to get FAA certification and enter service later this year.
With no announcements from Boeing, the FAA or Chinese aviation authorities, it's really too early to draw any conclusions. Speculating, perhaps the 737-7's flight shows how Boeing plans to get the 737 MAX flying in China. Is Boeing getting the ball rolling, with a variant that wasn't grounded in the first place? That seems plausible, considering that the type is nearly ready for FAA certification, anyway. Chinese airlines' orders are mainly for 737-8s.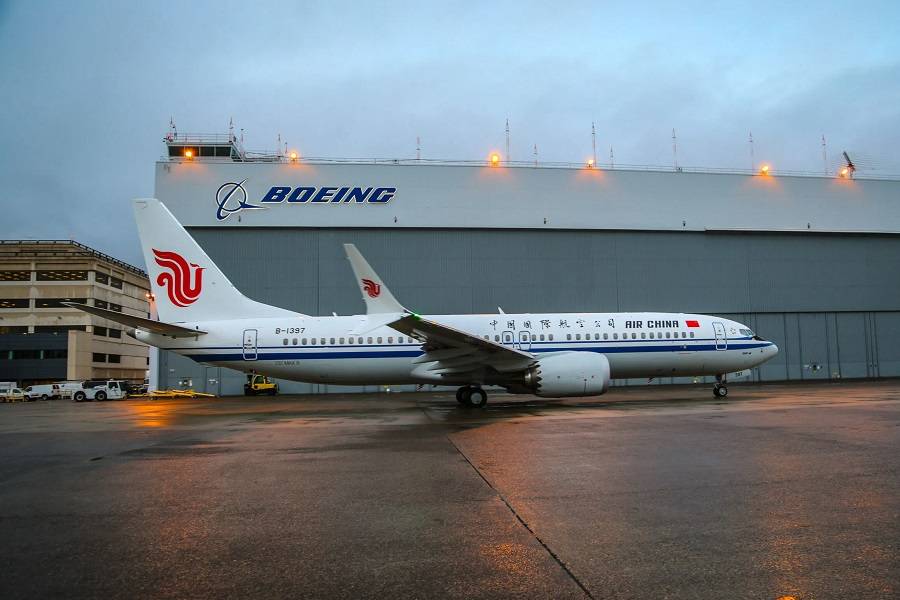 Other Things on Boeing's Plate
But the attitude of China towards the 737 MAX isn't Boeing's only concern at this time. Work on the 777X is ongoing, alongside that for the 737-10, that first flew in June. And other news this week suggests that the FAA wants Boeing to update its flight manuals for both these aircraft. This is a complicated issue. But basically, currently airlines around the world are adding procedures on top of Boeing's basic requirements.
It seems that the FAA wants everyone to have to abide by these extra procedures. Changes could start with the 777X and 737-10, but will eventually trickle down to other aircraft. But this shouldn't affect the entry to service for the 777X or the 737-10. That is because both of them won't enter service before 2023, at the earliest.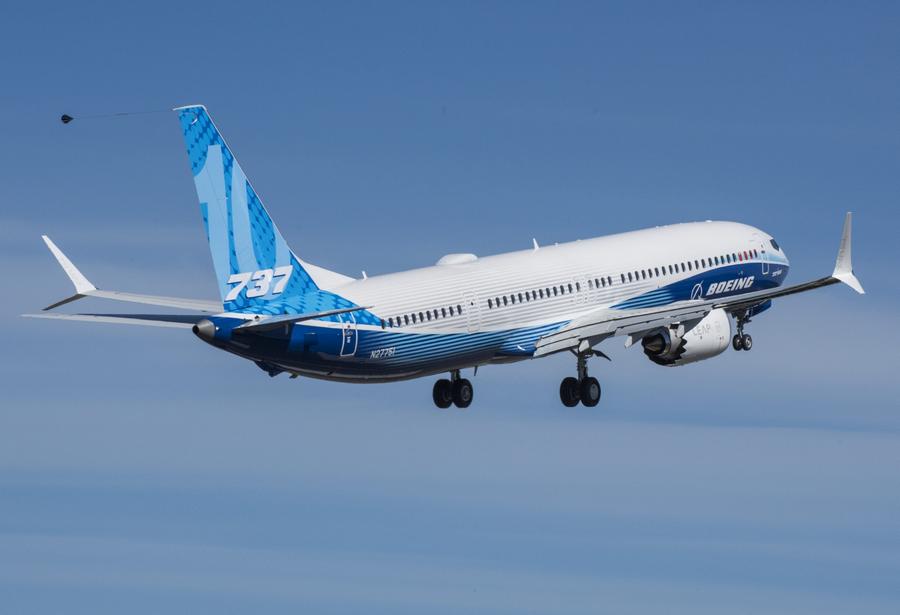 It will be interesting to see if China has requirements of its own, for its 737 MAX certification. Boeing has repeatedly stated that they expect the MAX to be airworthy in China by the end of the year. As we've discussed previously, the matter could have some bearing to the certification of the COMAC C919. But even if production of this aircraft eventually accelerates, Chinese airlines still need their MAX aircraft.
Hopefully, we will soon have some official announcements on this matter. Boeing plans to increase production of the MAX, but they need to be able to make deliveries to all of Asia first. And going beyond China, there is also the question of Russia…