The passengers and crew of a Turkish Airlines flight had to evacuate their 737, in an incident where all tires in its main gear burst.
Any incident that features an evacuation using slides has the potential for passenger injuries. Even if the event itself doesn't affect anyone in the cabin or on the ground, people jumping off using slides and then walking around as emergency vehicles arrive, introduces a lot of risks. But thankfully, there are no reports of injuries in the incident involving this Turkish Airlines 737.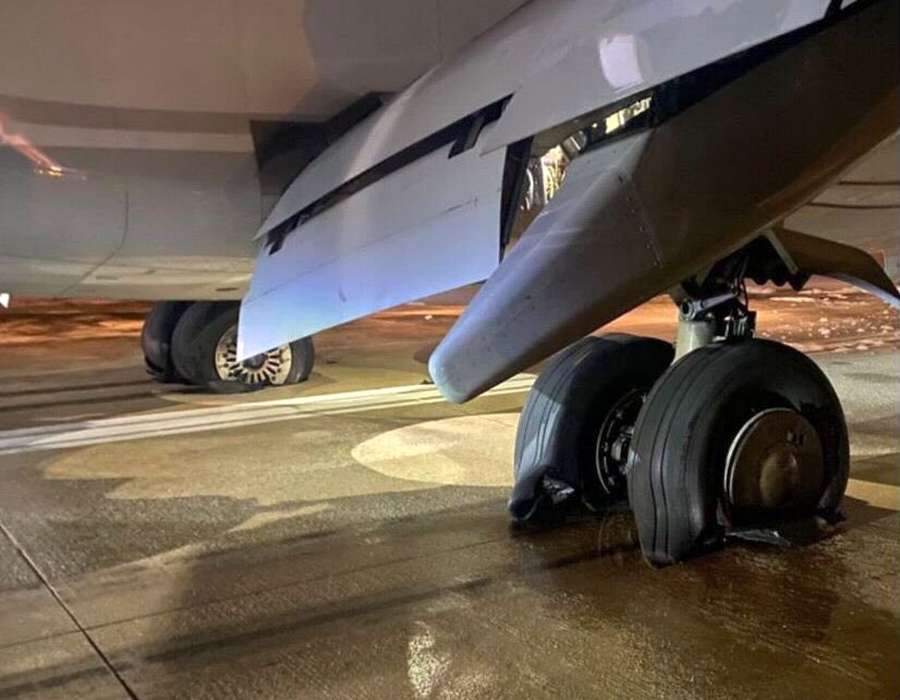 This happened in the early hours of Thursday the 6th of October, involving flight TK-2256. It is a regular service, departing from Istanbul Airport (LTFM) in Turkey, and heading for Antakya Hatay Airport (LTDA). On the day of the incident, there were 104 passengers and 6 crew on board this Turkish Airlines 737.
The crew departed from Istanbul using runway 36, about 23 minutes late. They then climbed to FL330 for the cruise portion of the flight, which usually takes just under one and a half hours. As they got closer to Antakya, the crew prepared for a landing on runway 04. In terms of weather, the wind direction was variable, but the winds themselves were quite low.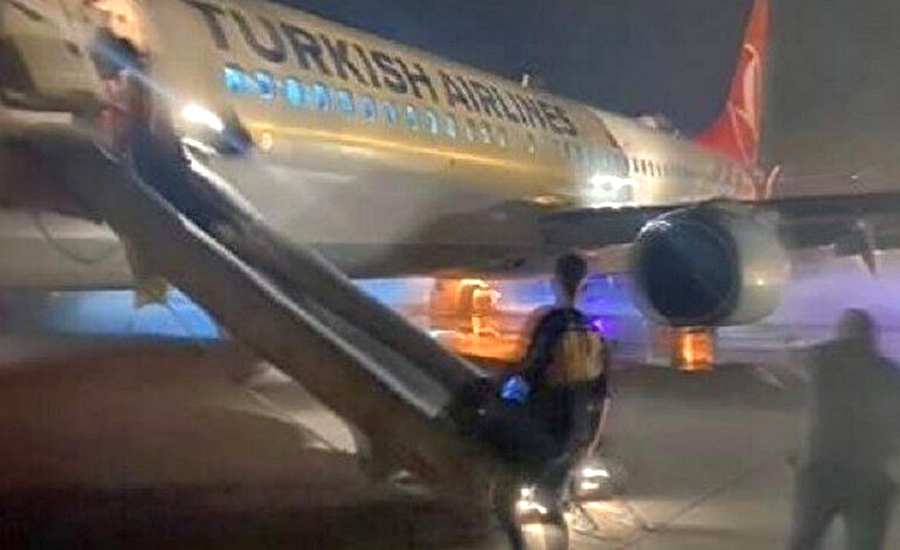 The Incident Of This Turkish Airlines 737
It isn't clear if the weather played any role in this flight. In any case, the Turkish Airlines 737 in the incident landed on runway 04, with all four tires bursting in the process. Some witnesses described the event saying that the tires exploded, with flames later appearing in the landing gear. However, airport fire crews were able to control the fire.
Meanwhile, the Turkish Airlines passengers and crew in the incident started evacuating the 737 using the slides. Again, this was very successful. Some videos seem to suggest that the overwing exits remained closed, which makes sense.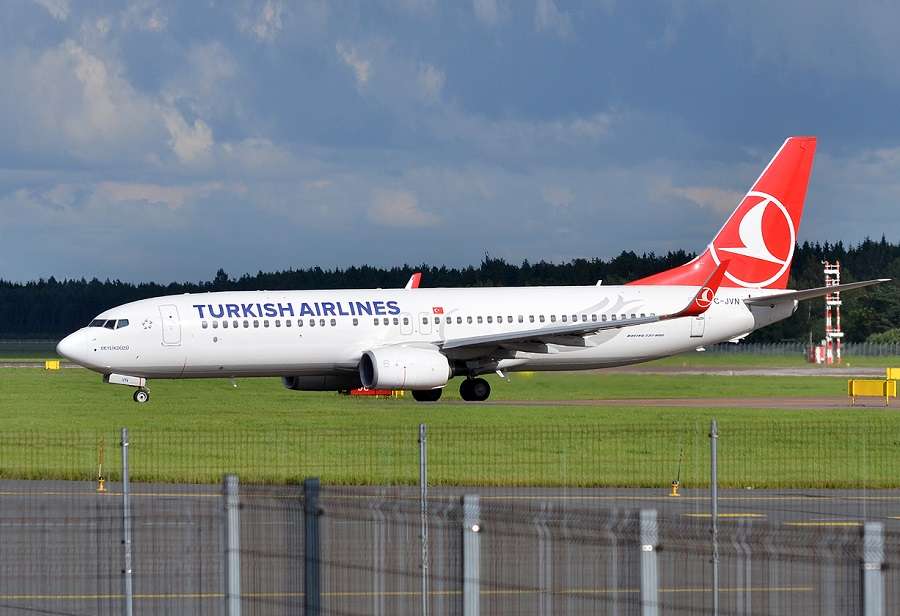 Some commentators have described this Turkish Airlines 737 incident as a hard landing. But according to the Aviation Herald, there is information suggesting that the anti-skid system of the aircraft was inoperative. The aircraft stopped around 2000 meters or 6560 feet down the runway.
This jet is a Boeing 737-800 with tail number TC-JVN. It is just six and a half years old, and the airline has named it "Beylikdüzü". As of this writing (nearly a day later), the aircraft remains on the ground in Antakya.
Check out these latest videos from Mentour Pilot and Mentour Now on YouTube!