A BAE Systems Hawk training aircraft from the Royal Navy's 736 Naval Air Squadron has crashed in Cornwall in south-west England. Witnesses in the area reported hearing a loud bang, and saw the two pilots ejecting from the aircraft. Both crew are reported to have landed safely, while the aircraft crashed into nearby woodland, causing no injuries on the ground.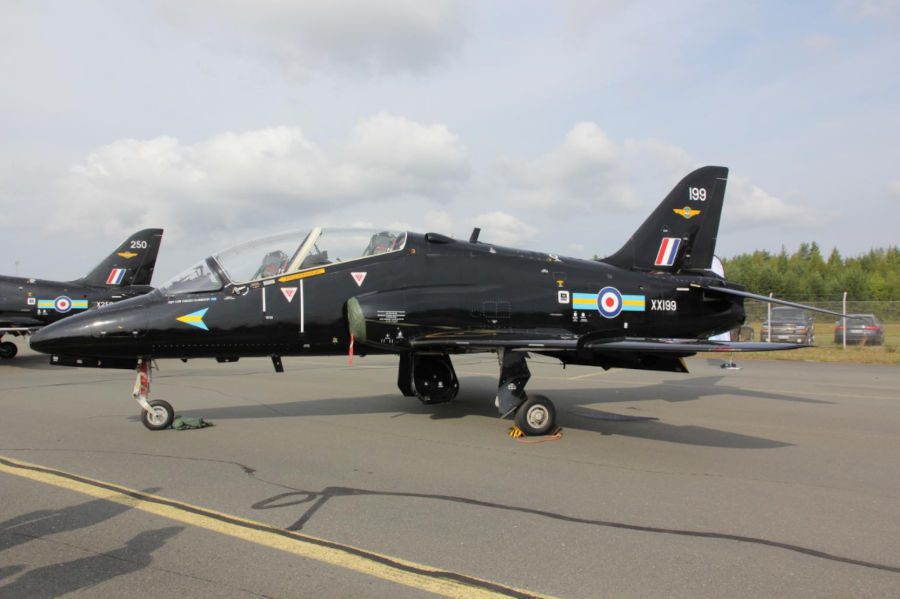 Emergency services attended the scene, where the pilots were found to have suffered only minor injuries. They were later airlifted to hospital for further assessment.
The UK Parliament's Under-Secretary of State for Defence, Johnny Mercer, said the cause of the crash appeared to be engine failure. The aircraft, an older T-1 model Hawk, was flying out of Royal Naval Air Station Culdrose on the Lizard Peninsula in Cornwall. The base, also called "HMS Seahawk", serves as a training facility, with 736 NAS operating as aggressors for training simulations. The squadron's pilots conduct low-level, high-speed flights simulating attacks on Navy vessels, to help crews practise anti-aircraft operations. Also, 736 play the role of opposing-force aircraft in air-to-air combat training.
Given the low-level nature of much of 736's activity in the area, a failure of the Hawk's single engine would more than likely rule out the possibility of returning to the airbase.
About The Hawk T-1
Originally produced by Hawker-Siddeley, the Hawk T-1 entered service in 1976, and established itself as a versatile, reliable tandem-seat trainer. Powered by a Rolls-Royce Turbomeca Adour non-afterburning engine, the aircraft has a ceiling of 44,500 feet, and is capable of almost Mach 0.9 at altitude. It's also widely known as the current aircraft of the Royal Air Force's aerobatic display team the Red Arrows.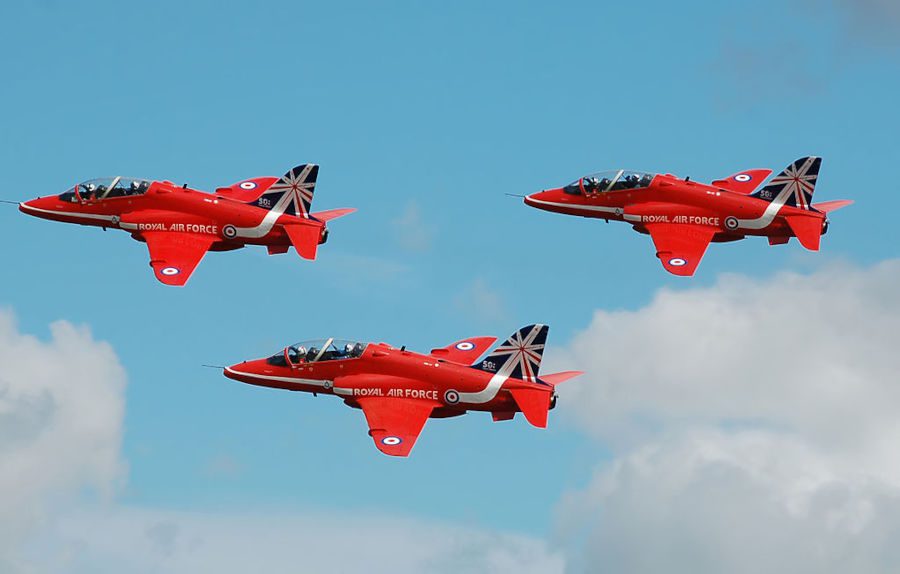 The Hawk has undergone numerous updates, and as of 2021 is still being produced by BAE Systems. A more advanced model, the T-2, is now in service, and several variants have been produced for export. These include the heavily modified T-45 Goshawk used by the US Navy. The aircraft can be adapted to a combat role, and serves as a light fighter in several countries. In UK service, the original T-1 design is expected to operate for the next few years, with a planned phase-out by 2030.