China's aviation authority issued a 737 MAX AD, saying it is satisfied with Boeing's changes to the jet. However, it didn't unground it yet.
It has been over a year since the FAA cleared 737-8 and 737-9 operators to return the aircraft to service. Other aviation authorities soon followed, with the first aircraft re-entering service last December. And with Boeing resuming deliveries of newer aircraft, the MAX fleet has since flown more hours than before the grounding. That's important because some authorities needed to see a trouble-free return elsewhere, before approving the jet.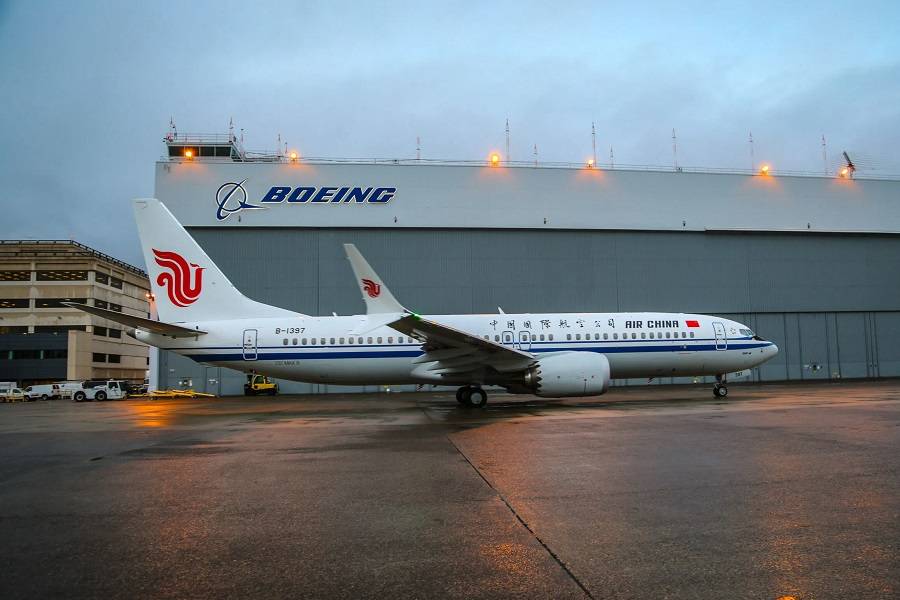 But for some time now all eyes were on China, making their AD on the 737 MAX especially important. The Civil Aviation Administration of China (CAAC) issued an airworthiness directive describing the revisions that aircraft operators will need to make, to return the planes to service. This follows its review of the design changes that Boeing proposed. The changes CAAC mandated are in line with those of other aviation authorities.
CAAC's AD: Correcting The 737 MAX
CAAC's AD on the 737 MAX states that "after conducting sufficient assessment, CAAC considers the corrective actions are accurate to address this unsafe condition". But crucially, this AD does not provide a timeline, for the return of the MAX fleet into service. And for now, at least, the regulator did not make any other statements, in addition to this AD.
Nevertheless, the news of the Chinese AD for the 737 MAX is encouraging for Boeing. The company saw its share price going up 4.3% in pre-market trading, after four days of losses. Boeing described this as "an important milestone toward safely returning the 737 MAX to service in China".
The news on the AD is also music to the ears of a lot of companies in the supply chain of the 737 MAX. These include Safran, the French engine maker who partners GE in the CFM joint venture. Safran's CEO Olivier Andries stated that deliveries of MAX aircraft in China, when they start, will be key in reducing undelivered inventory. Boeing currently has approximately 370 MAX models awaiting delivery. And about a third of these are for Chinese customers.
It will be interesting to see if China's 737 MAX AD will have an impact on other aviation authorities. Boeing's wish was to have the aircraft flying "everywhere" by the end of the year. The jet remains grounded in a number of countries in Asia and Africa, and of course Russia. But again, developments in China could trigger movements in many other countries.