With long-term usage of western airliners coming into doubt, Russian authorities are planning the return of the Ilyushin Il-86 to service.
International sanctions and re-registrations of foreign-leased aircraft are changing the shape of aviation. Outside Russia, airlines now have to re-route around the country's airspace. This is a challenge, particularly for routes between Europe and Asia. Inside Russia, the country's airlines face the prospect of getting no new Airbus and Boeing aircraft. Also, it means no spare parts for the country's existing aircraft.
The Ilyushin Il-86 first entered service in 1980. In commercial service, its operators retired the last examples in 2011. Well before this, the aircraft had ceased to fly in Europe and elsewhere, because of noise regulations! The aircraft has a three-person flight deck and its role is medium-haul operations. If you thought it was still in service, you may be confusing it with its successor, the long-haul Il-96. This newer variant has an updated wing and more efficient, high-by-pass turbofans.
S7 Airlines operated the Ilyushin Il-86 from 1992 when it went under the name Siberian Airlines. It retired the last of these widebodies in 2008. S7 is primarily a domestic operator – especially now. And according to Russian Transportation Minister Vitaly Savelyev, it will soon get three Il-86s, for commercial passenger operations.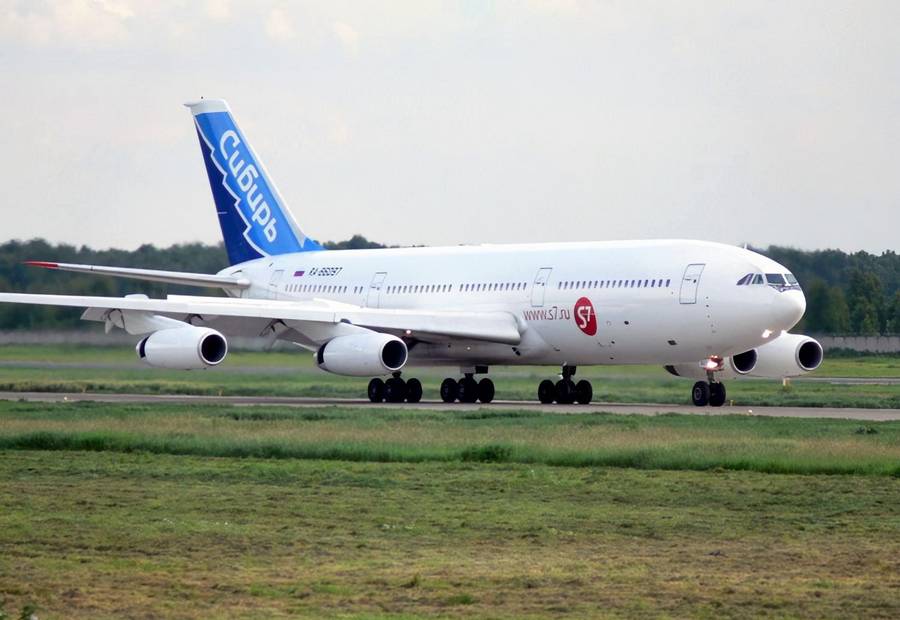 Returning The Ilyushin Il-86?
It gets more interesting. The airline would have to re-convert these three Ilyushin Il-86 aircraft to passenger configuration. S7 will also get two newer Il-96s, also currently in cargo configuration. This would represent quite a transformation, for S7. The airline now has a fleet of 104 aircraft, all of them single-aisle jets. It has a mix of Airbus A320-family jets, Boeing 737s and Embraer E175s. S7 has orders for A320neos and 737-8s, that now seem unlikely to go ahead.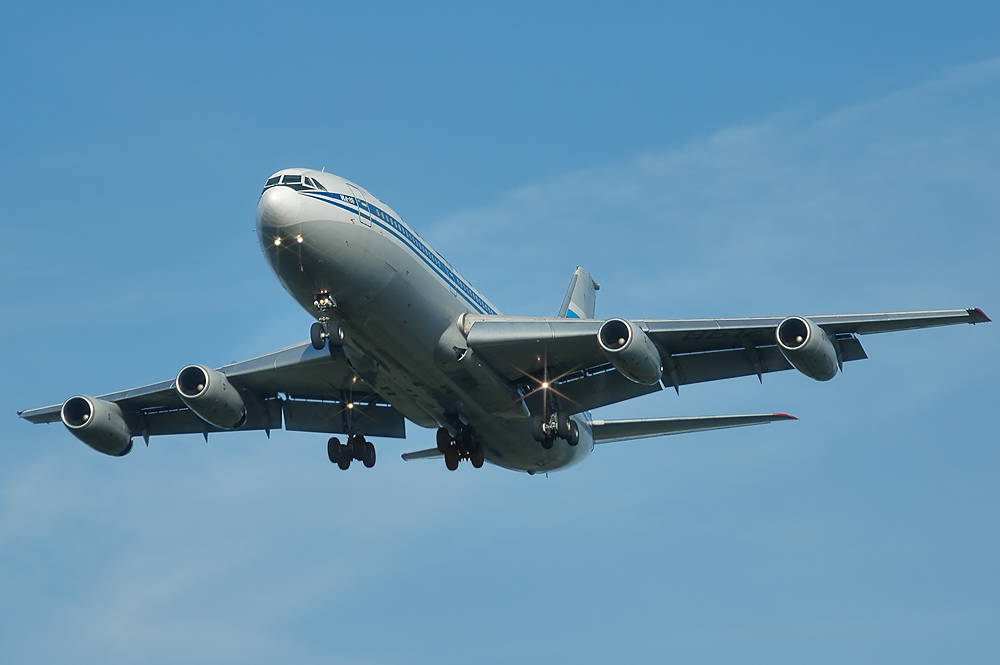 But are these orders more unlikely than seeing the return of the Ilyushin Il-86? Analysts don't really expect Russian operators to collapse overnight. With no international flights to previously-popular destinations, Russian airlines now have a surplus of aircraft. This should allow them to "cannibalize" some jets to keep others operational. Of course, this can't be a long-term strategy.
But using a fleet of Ilyushin Il-86 quad jets, now over a decade in storage, seems questionable. The newer Il-96 is still in limited production today, as are types like the Tu-214. Eventually, the MC-21, with Russian engines, avionics, electrics, landing gear and other systems, should come into service. We saw that this will take some time. And perhaps the thoughts of re-introducing these old quad jets show some nervousness, about the timeline for new jets.