For the first time, the all-electric De Havilland Beaver test plane of Harbour Air landed at a different location than where it took off from.
There are several test programs at the moment, involving all-electric (or battery-electric) aircraft. A lot of these are eVTOLS, as we have seen. There are some that simply target battery-electric operations from airport to airport. Perhaps the most notable current example of these is the Eviation Alice, which is already doing taxi trials. But it's not alone. Sweden's Heart Aerospace is working on the 9-seat ES-19.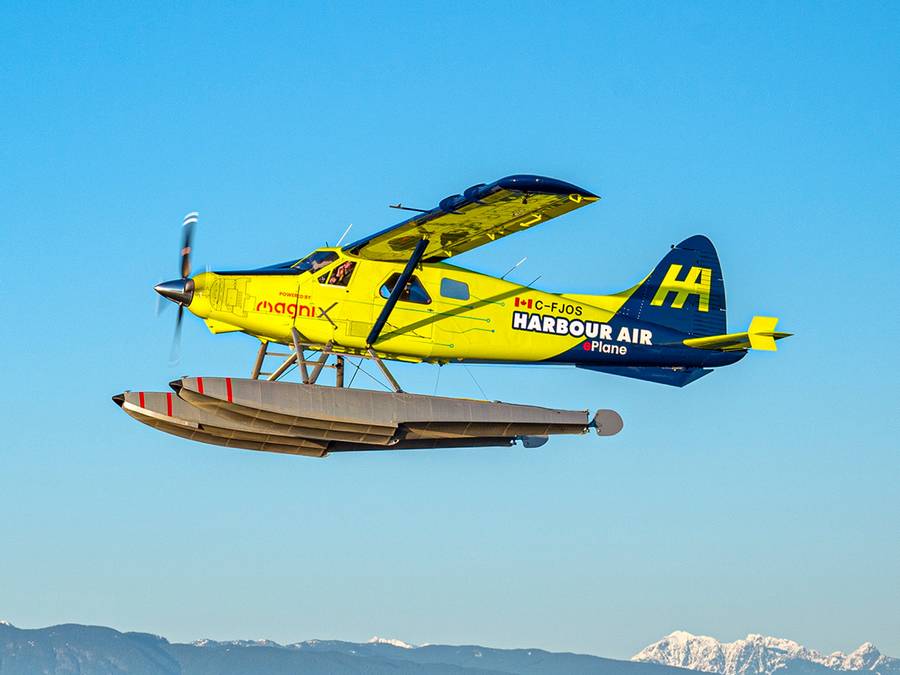 What makes the Harbour Air project for an all-electric De Havilland Beaver more unusual, is that it involves an existing aircraft design. Again, this doesn't make it unique. Tecnam, Rolls-Royce, and Widerøe (a regional carrier in Norway) are working on something based on Tecnam's P2012 Traveller. But this is still a relatively new and "slippery" design – fixed landing gear non-withstanding.
Harbour Air All-Electric Plane On Floats
However, Harbour Air and its all-electric project is a somewhat bigger challenge. Harbour Air has 22 Turbine Otters, 3 Twin Otters, 14 Beavers, and a Cessna Caravan EX. And what they all have in common, is that they are on floats! The company ultimately wants to use this on electric power. This test aircraft made its first all-electric flight in December 2019.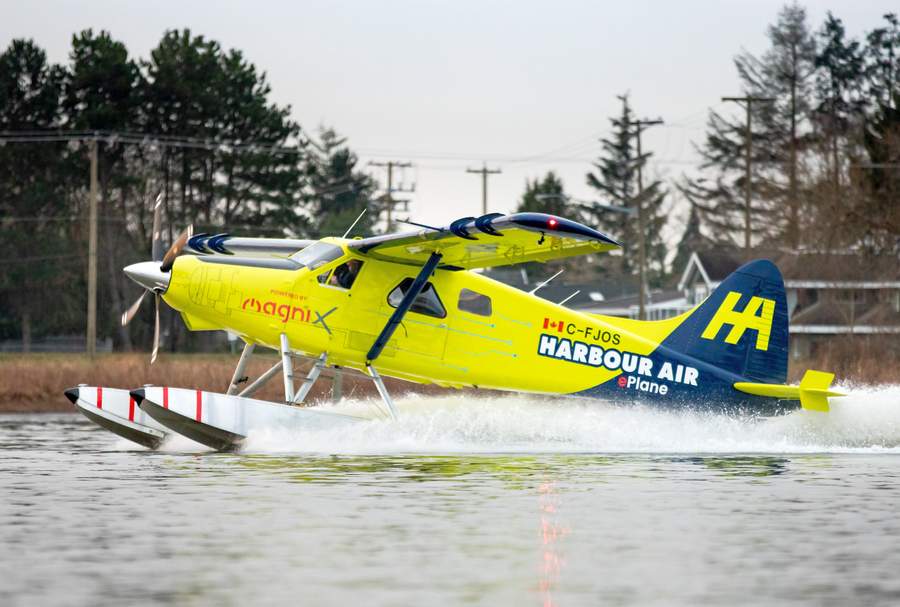 The news now is that on the 18th of August, Harbour Air flew its all-electric Beaver from its seaplane terminal next to Vancouver International (CYVR) to its base adjacent to Victoria International (CYYJ). In a straight line, the distance between the two is a bit over 33 nautical miles. In practice, the aircraft and its crew flew about 45 miles in 24 minutes.
According to the ePlane test team and the airline, the aircraft still had plenty of reserves on arrival. The Harbour Air aircraft has flown in this all-electric configuration regularly over the past few months. We don't have recent data but from December 2019 until two years later, it logged over 30 flights. This was despite a pandemic-forced shutdown in 2020. To some, the short duration of these test flights may seem like a problem. Not for Harbour Air.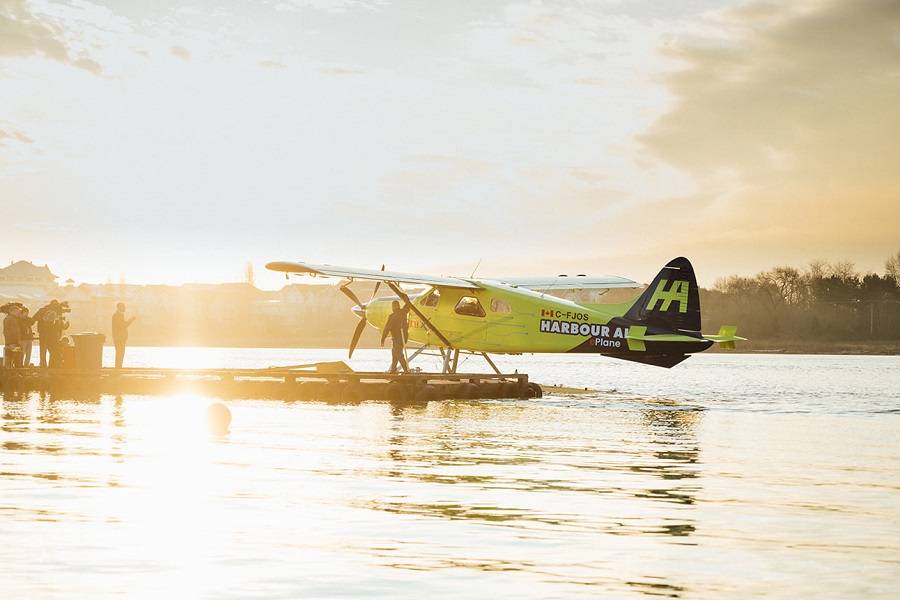 Short Endurance Not An Issue
The company maintains that most of its flights last 30 minutes or less. So despite their floats and other features, the demand its aircraft will place on their electric motors and batteries isn't forbidding. The Harbour Air management believes that its all-electric aspirations will make commercial passenger flights possible by summer 2024.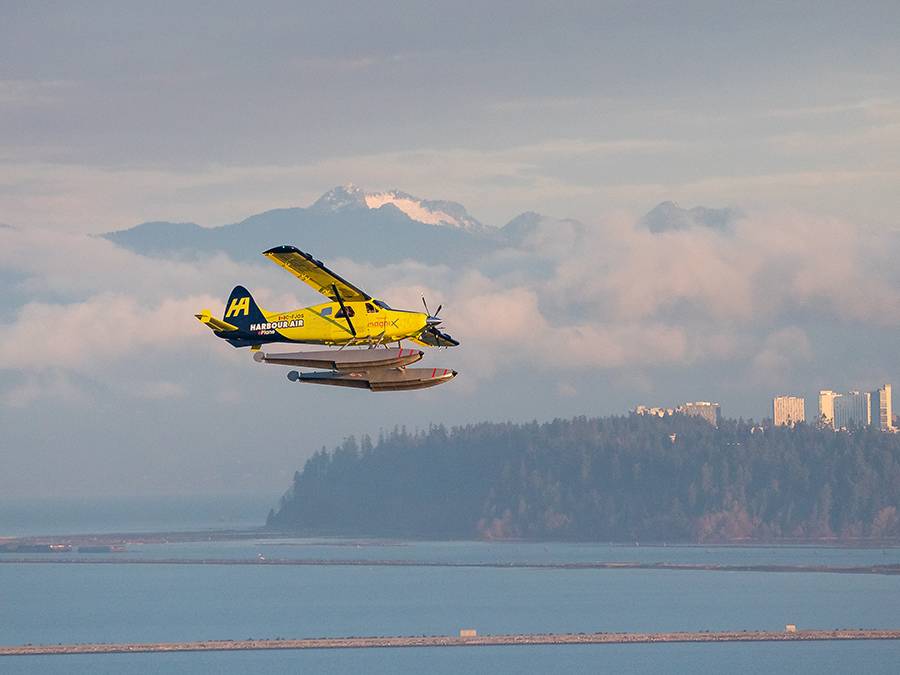 The purpose of the aircraft's visit to Victoria airport was to attend an Open House hosted by the British Columbia Aviation Museum. Afterwards, it will fly back to Vancouver. Harbour Air has also announced that work has commenced on building a second all-electric test aircraft, benefiting from the lessons of the first.
There are more projects involving the conversion of existing planes to battery-electric power. During the Farnborough Airshow in July, CAE and Piper announced that they will develop such a kit for the PA-28 Archer. CAE owns a lot of Archers in a training role and intends to convert two-thirds of them to use electric propulsion.