United and Mesa Airlines have agreed to buy 200 Heart Aerospace ES-19 aircraft. The manufacturer also announced new investment in their project.
We have seen the work of Heart Aerospace before. Their all-electric ES-19 is using automotive battery technology, and seats 19 passengers. The Swedish company already has funding from a number of government and private backers. And now United and Mesa Airlines added themselves to the picture, by ordering 100 ES-19 aircraft each.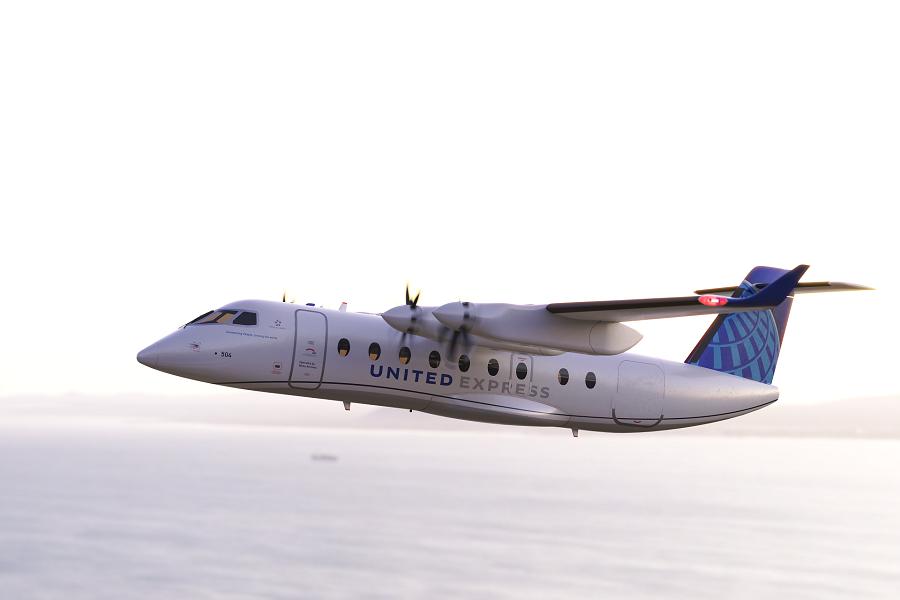 As is common, the United and Mesa orders are subject to performance targets that the ES-19 will need to achieve. However, the two US airline operators have also invested in the company. United is doing so via United Airlines Ventures, while Mesa does so directly. In addition to these airlines, Heart also announced new funding from Breakthrough Energy Ventures. Plus, existing backers like EQT Ventures and LowerCarbon Capital, added more funding.
New investment in Heart Aerospace adds up to $35 million. And as for the ES-19, United placed orders for 100 aircraft, with Mesa ordering 100 more. Also, the two companies collectively have 100 more options. Heart began designing their aircraft for trips as long as 400km (250mi). Unusually for aircraft of this category, the ES-19 features a pressurized cabin.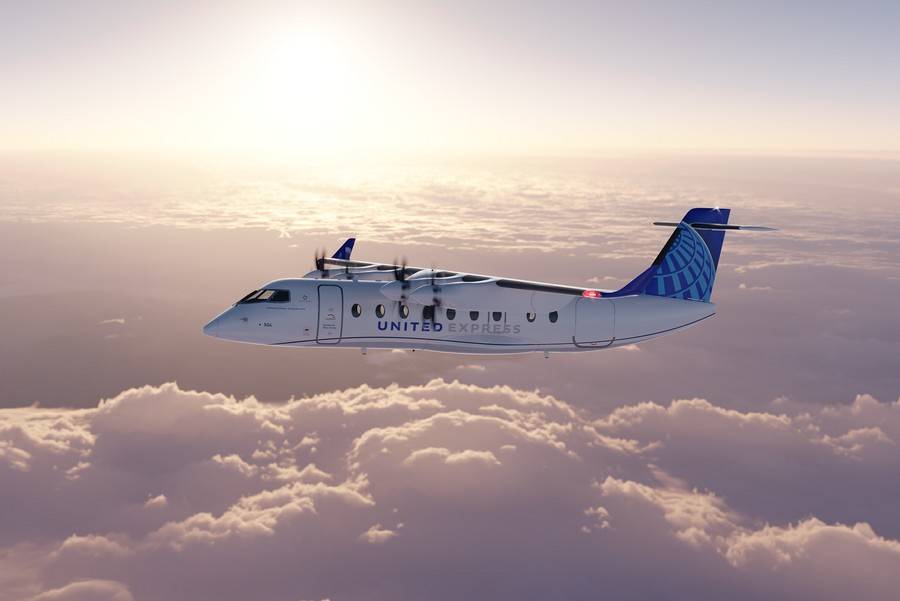 Despite this relatively short range, Heart believes that the ES-19 will find plenty of uses. Their initial focus was the Scandinavian environment, where commuting by air is the norm for many small communities. And while this isn't quite how regional travel works in the US, the planes could fill many roles there.
ES-19 – Another All-Electric for United and Mesa Airlines
We have seen Mesa and (especially) United being quite active in emerging aircraft technologies, beyond the ES-19. Just recently, United announced its partnership with Archer Aviation, for an eVTOL urban mobility aircraft. And if it is successful, the carrier plans to partner with Mesa, to operate these aircraft, too. And even more recently, United backed a different kind of emerging aircraft tech, in the shape of the Boom Overture.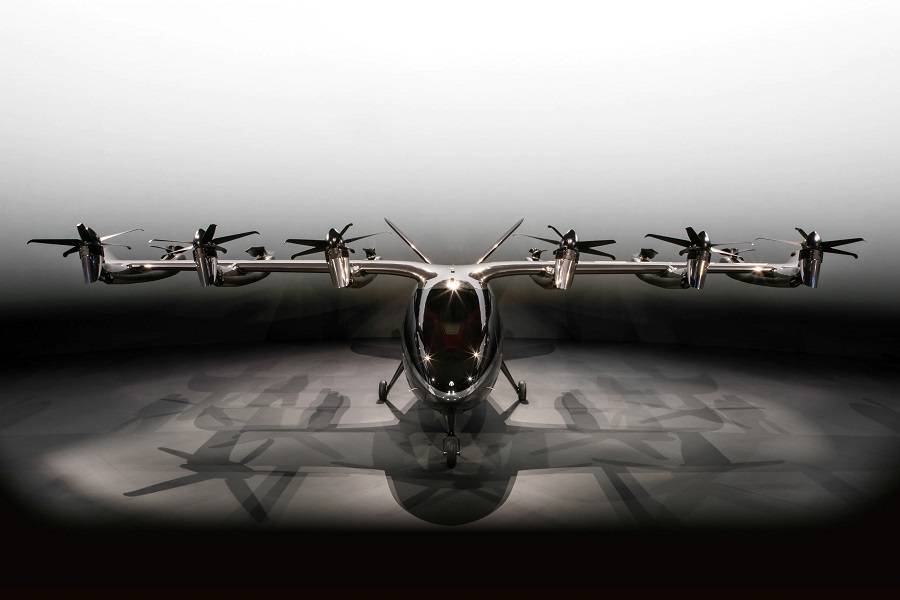 United and Mesa have an existing partnership, that could evolve to use the all-electric ES-19 and the Archer Maker. But while the Archer only has 4-5 seats (depending on final layout), the Swedish plane is perhaps more practical. But the design still needs to prove its potential. Heart Aerospace plans to launch the ES-19 to market in 2026.
However, Heart Aerospace isn't announcing a price for the aircraft yet. There is still plenty of development work to do, so the company prefers to postpone pricing, for now. But the airlines don't seem to be worried. The ES-19 will be an early step for United (and Mesa), in achieving United's zero carbon emissions by 2050.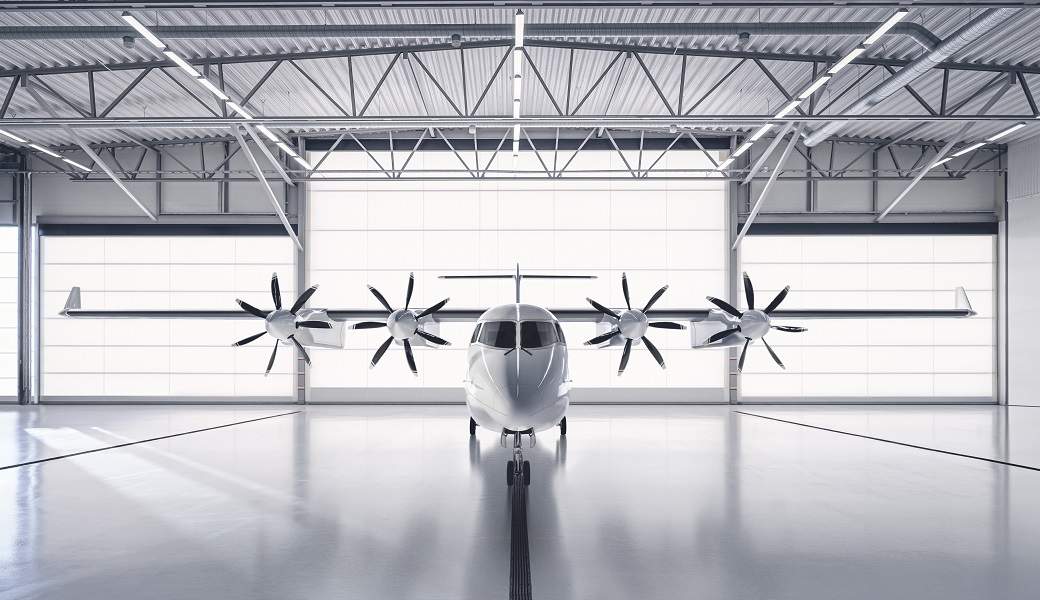 Michael Leskinen, United's Vice President Corp Development & Investor Relations and United Airlines Ventures' President, said:
"Breakthrough Energy Ventures is the leading voice of investors who are supporting clean-energy technology creation. We share their view that we have to build companies who have real potential to change how industries operate and in our case, that means investing in companies like Heart Aerospace who are developing a viable electric airliner. We're proud to partner with Mesa Air Group to bring electric aircraft to our customers earlier than any other US airliner."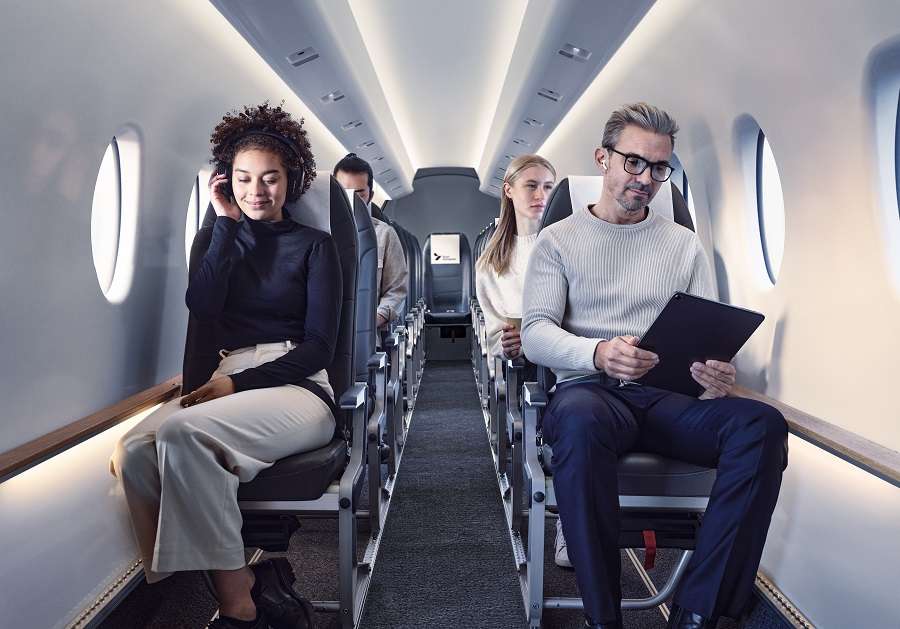 A Business Case – With Some Adjustments?
Beyond the environmental aspect, United and Mesa point out that there is a business case for planes like the ES-19. With lower operating costs, these aircraft could make travel more accessible for the public. And consequently, the ES-19 could give United and Mesa Airlines a competitive advantage, against legacy aircraft users.
However, there is still some way to go. Heart Aerospace had raised $6.7 million before the recently announced $35 million. But they will need $500 million, by the time they deliver a certified ES-19, to customers like United and Mesa. And of course these airlines will need to figure out how to incorporate the plane to their fleet.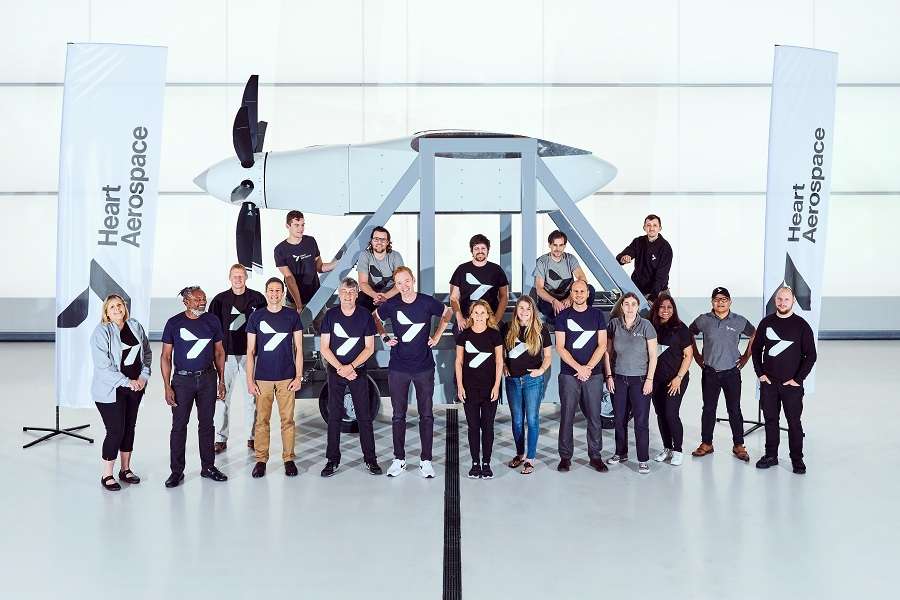 Right now, the smallest plane these airlines operate in their partnership, is the CRJ200, with 50 seats. The CRJ550 also has 50 seats, but with a different layout (that includes premium seating). The ES-19 will therefore require a major adjustment in operations for Mesa and United. However this is by no means a surprise, for anyone.
And with many airlines considering even smaller eVTOL designs, the ES-19 could have an operational advantage. But that's if it enters the market before initiatives that use existing aircraft as their starting point. We have seen such battery-electric and hydrogen-electric designs recently, with similar market entry timing.