Flyr is starting what appears to be a transition from the 737-800 to the 737 MAX, by ordering six 737-8s, arriving in the first half of 2022.
We have seen the troubles that Norwegian Air Shuttle went through, in the past few years. That airline now seems to have moved away from bankruptcy. However, this only came after painful redundancies and downsizing, including the elimination of their 787 fleet and their transatlantic flights. But this downsizing effectively created two new airlines: Flyr, flying 737s, and Norse, which aims to do long-haul.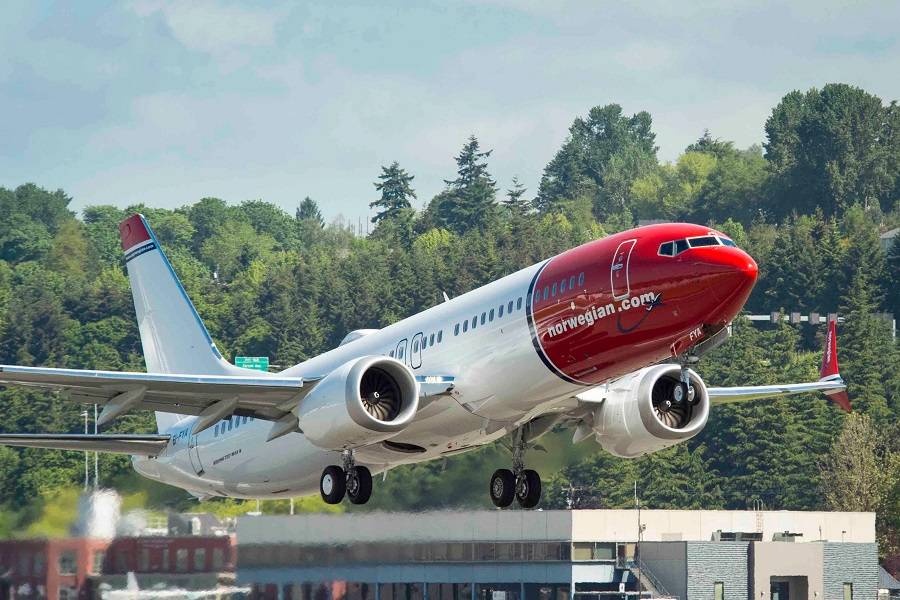 Norwegian had several 737 MAX aircraft in its fleet, but this isn't the type that Flyr went for, initially. At the moment, the airline has four 737s, all of them 737-800s. As we saw with other startups (e.g. Avelo in the US), the 737-800 is quite an attractive proposition, to get things going. Boeing's introduction of newer MAX models means that leasing costs for 737NG variants are now much lower.
Is The 737 MAX Right For Flyr?
An airline's main cost is fuel. So having an efficient fleet is quite a desirable feature. But if an airline is new and has a limited network, chances are it won't fly its planes as frequently as established operators. Therefore, having low leasing costs can be more important than outright efficiency. This is something we also saw with Breeze, who started flights with Embraer E190/195s.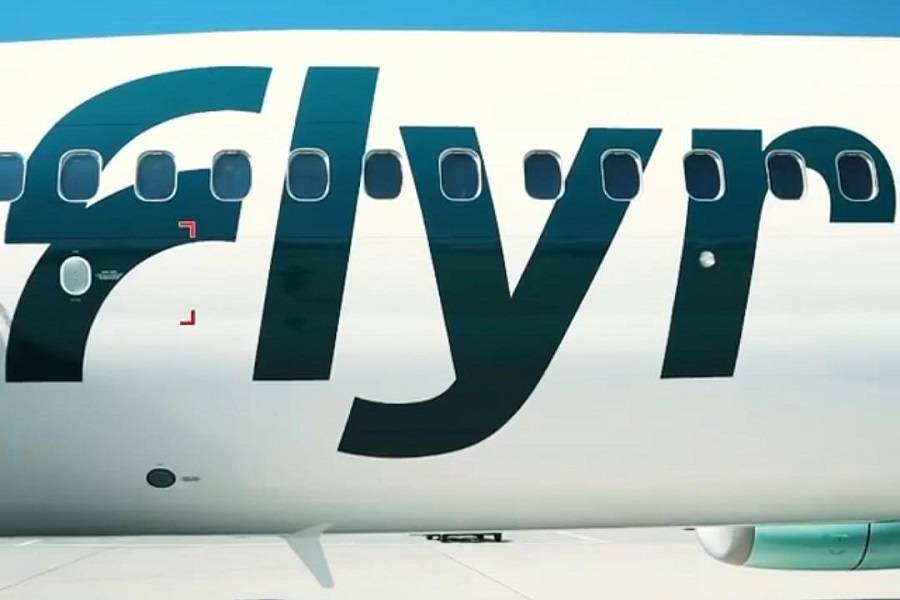 Flyr appears to be ready to transition to the 737 MAX, suggesting that they're moving past this initial phase. The airline started operations last spring, so they only have one summer season under their belt. And they're not just getting a newer type, they are increasing their fleet numbers as well. Flyr will take delivery of six 737 MAX aircraft, for the next summer season.
In its press release, the airline did not mention if it will start retiring its 737-800s when the 737-8s arrive. But the last of these four NGs only joined the fleet last week, so a 2022 retirement seems unlikely. However, Flyr has options for four more 737 MAX aircraft from 2023. Perhaps this sets the date for when they'll say goodbye to their 737-800s.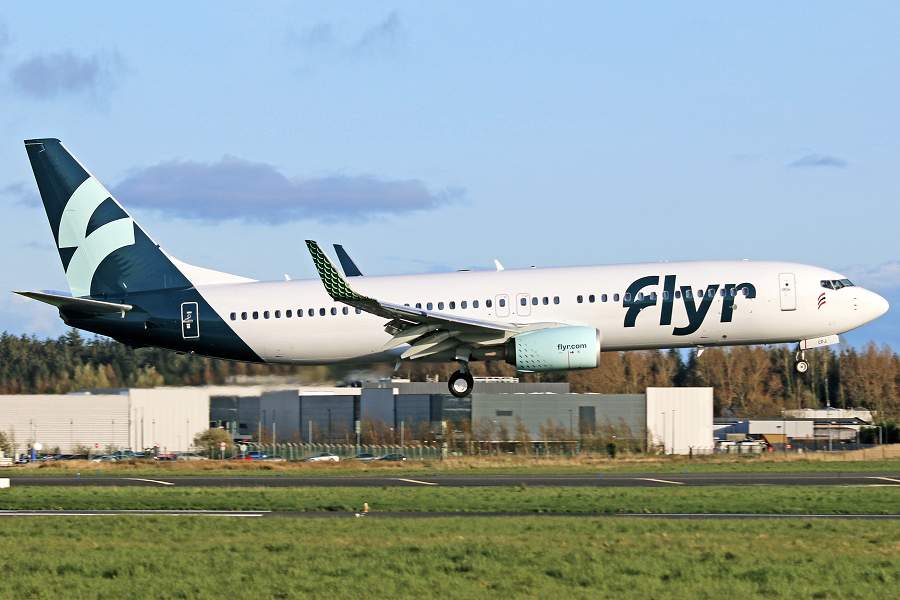 Flyr will get these six 737 MAX aircraft from lessor ALC (Air Lease Corporation). But according to the company, these will be new planes, coming straight from Boeing. Of course, they could be white-tails, although Boeing has been running low on these lately. We will know more about them in a few months. Interestingly, ALC is not the lessor of any of Flyr's current 737s.
Wider Support For The Upgrade
Flyr reports that its pilot and cabin crew unions are favouring the switch to the 737 MAX. The airline is also promoting its new aircraft choice as an environmentally responsible move. Also, the airline points out that it has to pay for 100% of its emissions under the EU Emissions Trading System. This is unlike previously-existing airlines, that have exemptions and allowances, adjusting gradually to this system.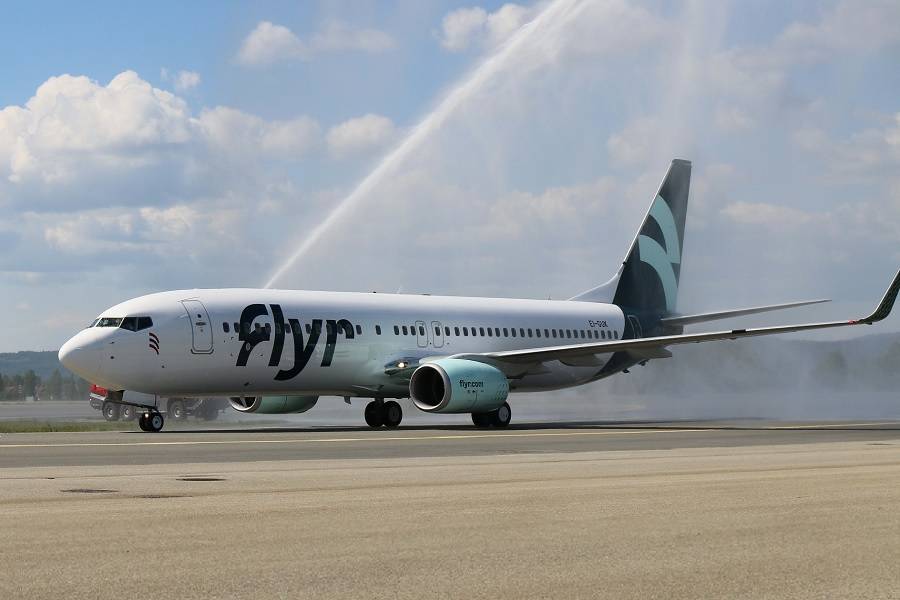 The 737 MAX burns about 14% less fuel (per seat) than the NG that Flyr is now flying. The airline has been expanding its destinations network considerably, making this switch worthwhile. Initially focusing on domestic and Scandinavian routes, Flyr is now flying to an increasing number of international destinations.
It will be interesting to see if Norwegian follows suit. The airline obviously has a much bigger fleet and network and relies solely on 737-800s. Norwegian actually had 737 MAX models in its fleet, and incorporated the necessary upgrades to unground them, last spring. But they eventually returned them to their lessors.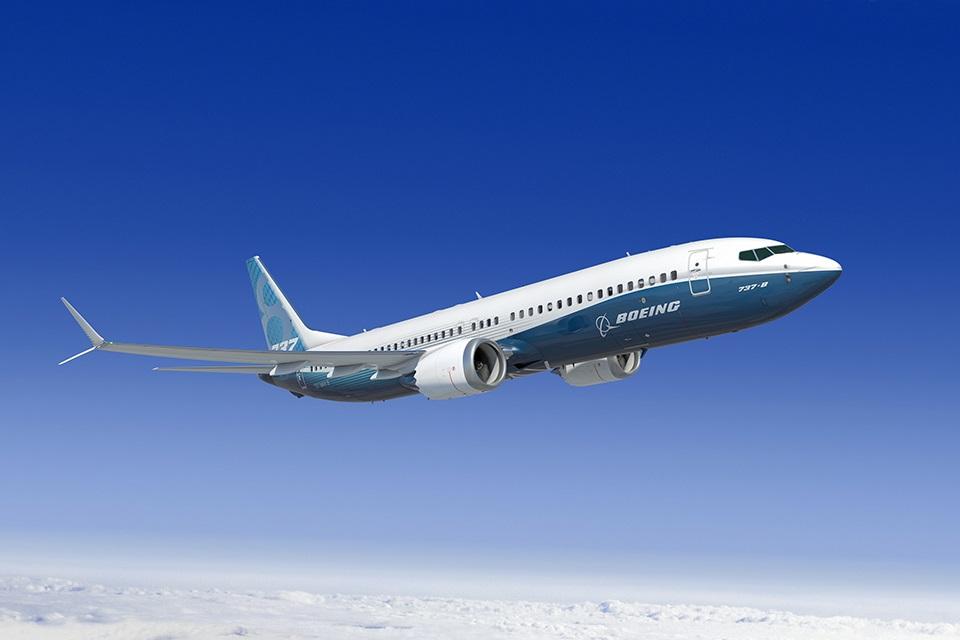 Given their size, it may take longer for Norwegian to reach good-enough load factors, to follow Flyr in getting the 737 MAX again. But there is plenty of time between now and next summer.