In a continuing trend of airlines emerging in the pandemic, Avelo Airlines is to begin operations later this month as a low-cost carrier. And the description of their operations might sound familiar to some, on the east side of the Atlantic.
Yesterday we saw Breeze Airways, hiring and preparing to become the latest new airline in the United States. Well as it turns out, we have a race between new US airlines in our hands. Well – in theory we do, because Breeze looks set to come second. That's because Avelo Airlines is almost ready to go – even though they will operate from only a single base, to begin with. They will start operations on the 28th of April, from Hollywood Burbank Airport in California.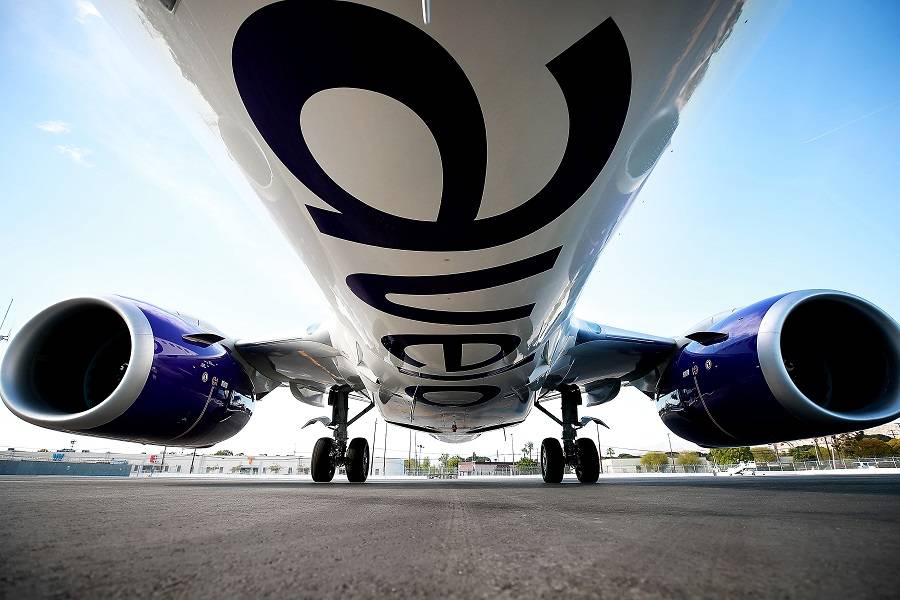 Try going up to someone in Europe. Tell them that you're thinking of an airline that operates from smaller, 'out-of-the-way' airports. An airline that uses single-aisle jets in all-economy configuration. And one which will sell you a one-way ticket for prices as low as $19 (or equivalent currency). If you describe this, as the airline you're thinking of, your European friend might ask back: "Which one?"
A Back-To-Basics LCC?
We've mentioned before that there was a substantial amount of airline consolidation in the US in the last two decades. As a result, low-cost carriers never quite got to prices as low as what European passengers have seen. Yes, those prices will get higher with some options, but they are generally still lower than those of US LCCs. There is more to this, and of course the low-cost carrier model started in the US with Southwest. Regardless, Avelo Airlines looks set to follow such a model.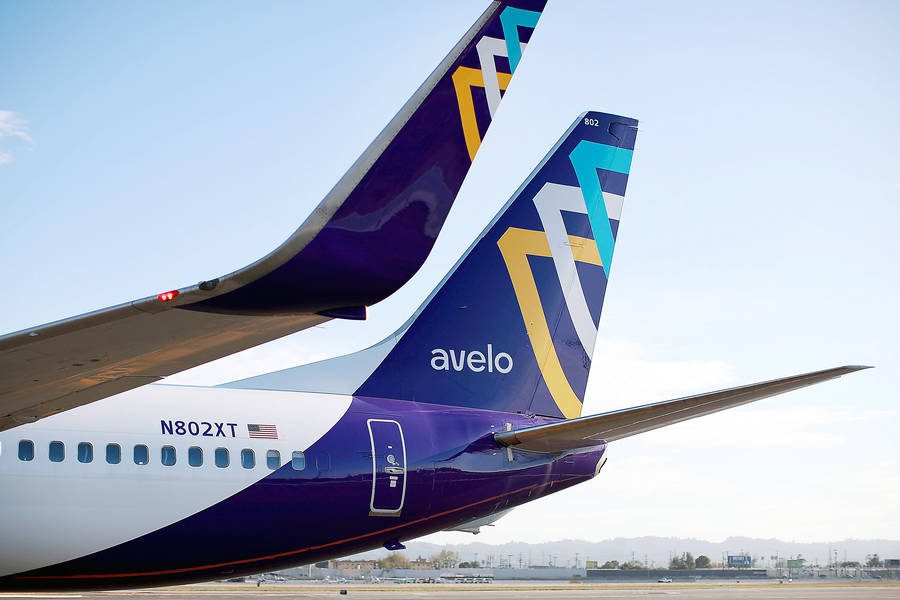 Avelo Airlines wants to start slowly. Using Hollywood Burbank Airport, they are targeting passengers who are looking for a quick entry into downtown L.A. and other southern California locations. They will fly from there to 11 destinations. Most of these will not see daily operations, at least to start with. The cabin will have new slimline seats with 29" pitch, although there will be roomier seats available – for a price.
The aircraft we see in these pictures is Avelo Airlines' second operational Boeing 737-800, registered N802XT. It started life in 2005, with Turkish Airlines, whom it stayed with until June last year. It then went to storage in Indianapolis. Avelo Airlines became its latest operator late last year. The aircraft had a two-class configuration with 165 seats, when it was in Turkey. It now has a full compliment of those new slim-line seats, for 189 passengers in total.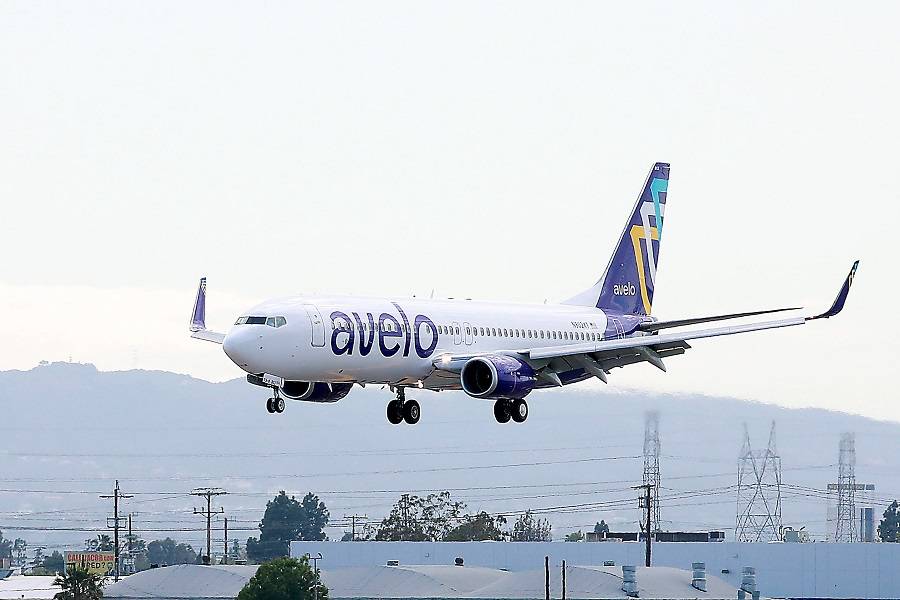 Another 737-800 (N803XT) has a similar age and history, including the same former operator. The first aircraft that Avelo Airlines will enter to service is N801XT, a 13.5 year-old aircraft, formerly with TUI. The 'XT' suffix in these registrations offers a clue to the airline's history. No, Avelo isn't entirely new – technically.
The History of Avelo Airlines
Avelo Airlines was previously called Xtra Airways. Its planes then had an 'XA' suffix in their registration. Xtra Airways was itself the latest iteration of Casino Express Airlines. This airline flew casino goers to Las Vegas, starting from 1989. Xtra expanded operations somewhat, hence the name change. The lineage between it and Avelo Airlines is more technical, than anything else.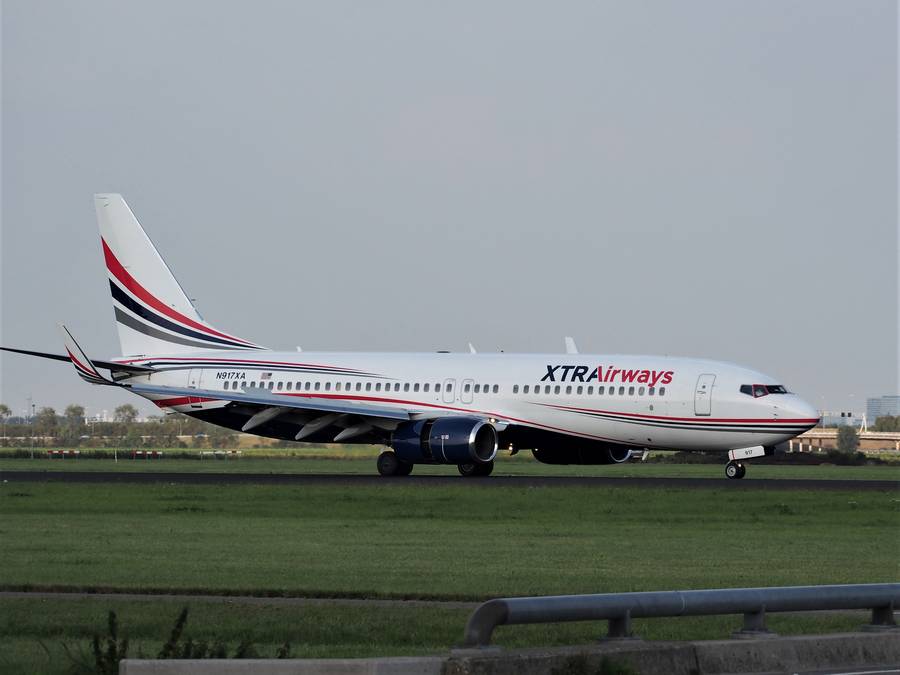 The latest owner of Xtra Airways was Andrew Levy, who has worked for a number of US airlines, including United. By the time he bought Xtra, it had almost ceased operations. They owned a single 737-400, to remain active as a part-121 commercial airline. A smart move, as they are now fully licensed and ready to go, as Avelo Airlines!
It will be interesting to see how Avelo Airlines will evolve. The timing of its launch seems counter-intuitive, but it potentially means low prices for leases. Combined with the shift from 737NG to MAX models, the time could be right for some good deals with lessors. That only leaves the question of whether or not US passengers will take to the ultra low-cost carrier model…