Nino Singh Judge, co-founder and CEO of low-cost, long-haul Flypop, recently posted photos of the airline's first Airbus A330, in its livery.
Low-cost, long-haul operations are difficult, in some cases precarious. And separately, the pandemic posed (and still poses) challenges that aviation has never seen before. But in an odd twist of these odd times, perhaps it's the pandemic that might have made low-cost, long-haul a practical proposition.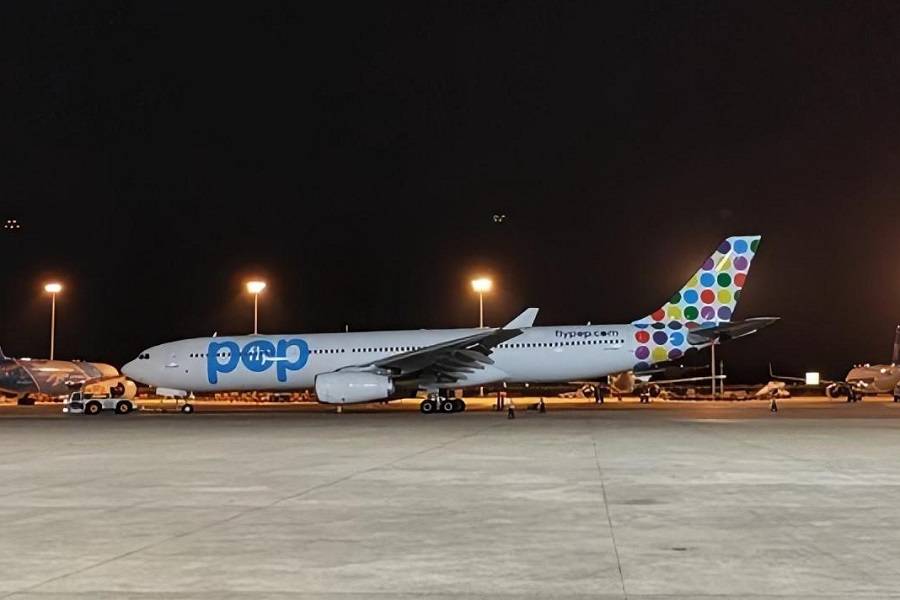 Flypop is positioning itself to explore this opportunity, and the delivery of their first aircraft will be another key milestone. As we saw in previous articles, events in 2020 accelerated the retirements of many aircraft. Passenger 747s and many A380s got a lot of the headlines. But many more widebodies had the same fate. Well – actually, not quite the same fate. Their original airline/operator retired them. But they didn't end up in salvage yards.
Flypop A330 – The First Of Several, For A Good Price
With mass retirements of many widebodies, the lessors that own them saw their fleets lose value. So, in addition to dropping their leasing rates, lessors also introduced new options for ambitious, emerging airlines. "Power By The Hour" agreements were something engine makers like Rolls-Royce did, until now. And while that didn't pan out well for RR, it seems lessors are now considering it, for certain aircraft.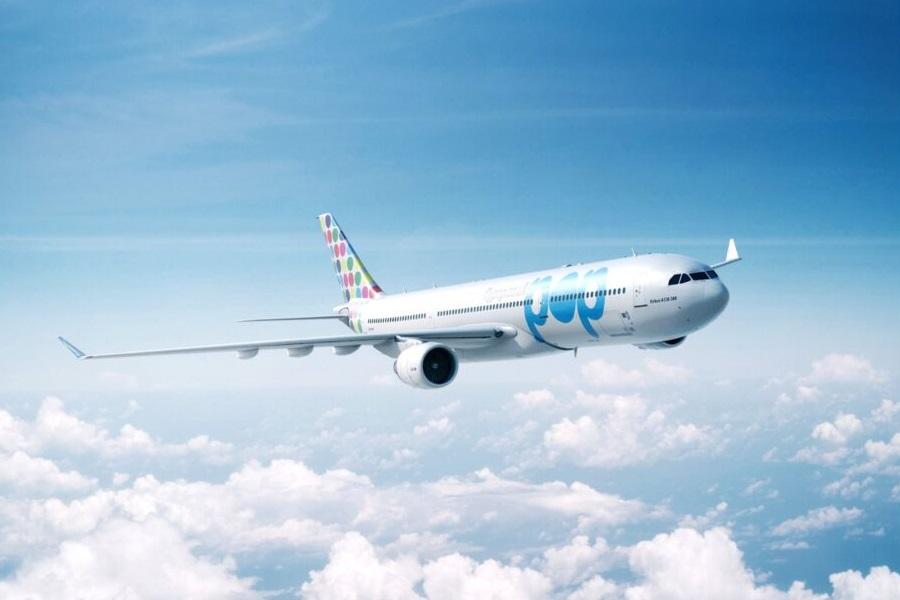 Flypop leased their first Airbus A330 from Avolon, the world's third biggest aircraft lessor. Earlier this year, the airline and Avolon announced their agreement, for an as-yet-unspecified number of jets. But all of them will be Airbus A330-300s. This is quite a popular aircraft, particularly among high-density medium/long-haul operators in Asia.
But a lot of these operators are now upgrading their fleets, to newer types. And this appears to be the story behind the first A330 that Flypop is getting. The aircraft will have tail number G-FPOP when it joins its new operator. Its previous (and technically still current) tail number was RP-C3342. The Philippine registration reflects its Philippine operator, Cebu Pacific. And the plane is barely over 8 years old!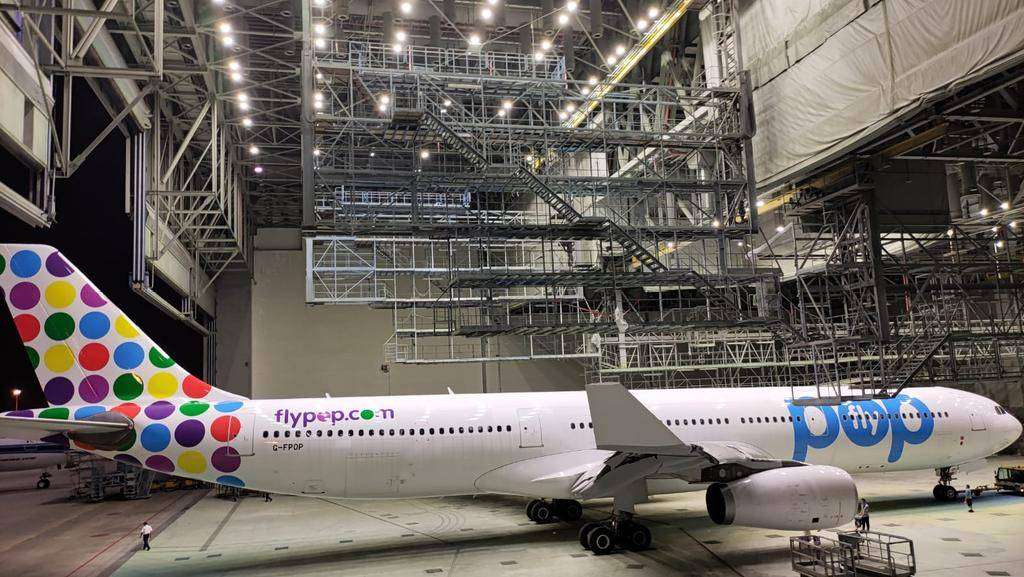 Cebu has orders for A330-900s, the 'neo' version of the same aircraft. And even better, Cebu is a low-cost operator. So Flypop are getting an A330 whose first owner already set up with a low-cost interior. Flypop wanted A330s with 400 seats, in a 3-3-3 seating configuration. This aircraft already has 436 seats. Flypop advertises a 29" seat pitch. This is about par for low-cost carriers, although perhaps a bit tight for long-haul.
An Unserved Market
As we saw in our first article on the airline, Flypop aims to link the UK with secondary cities in India and south Asia. The airline's founders believe that this is more than just a niche, with large communities of Britons today having family and friends in these cities and regions. And crucially, flights from the UK to India don't have to last more than 10 hours each way.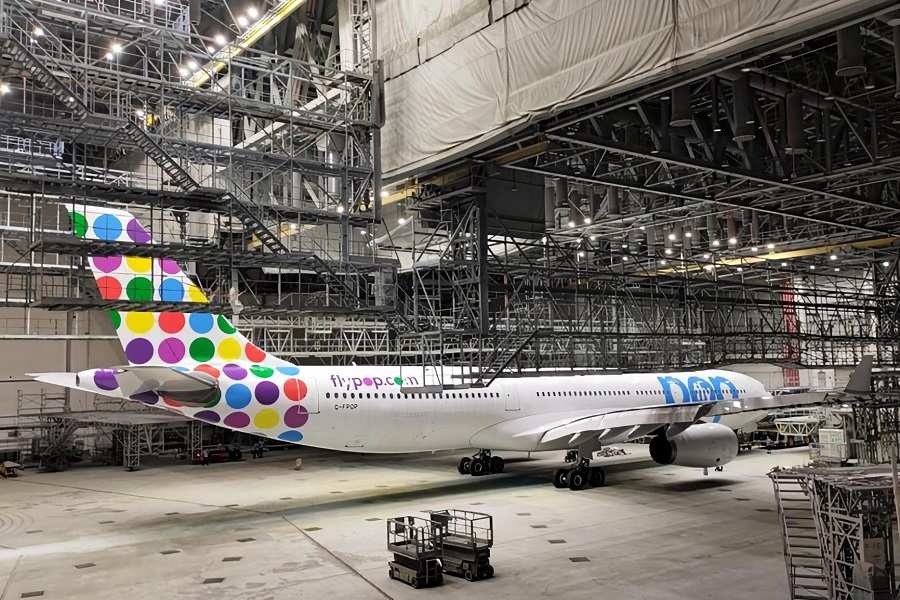 And the above means that each aircraft can perform two legs per day. This takes care of one concern with low-cost, long haul: underutilisation. With good lease prices and planes that don't sit idle, the airline could be onto something. We have seen other new operators like Avelo and PLAY, using similar strategies (in terms of leasing terms), in short/medium-haul.
Flypop expects to get its first Airbus A330 at its Stansted base in the UK, by the end of August. The airline won't start operations until October. But the exact timing of their launch will necessarily depend on the evolution of international travel restrictions. However, the company says that their preparations are still on schedule.