A switch to cargo-in-cabin early in 2020 made Ethiopian Airlines 'cash-positive'. And they are already planning the return of the MAX to service.
Many airlines made the decision to switch to cargo-in-cabin operations, but few saw benefits as big as Ethiopian Airlines. The company found itself in the right circumstances, to make some good out of a bad situation. The airline initially thought that cargo operations could support them only for a few weeks or months. Nearly a year later, they're still going.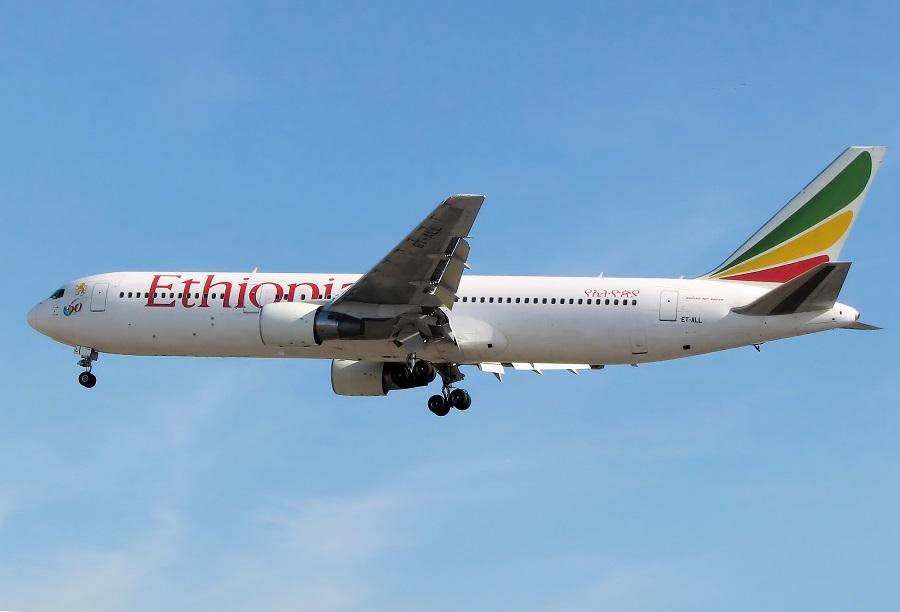 Not only that, Ethiopian's CEO, Tewolde Gebremariam says that the airline is 'cash-positive'. And they did it all on merit, with little external support:
"We have a very strong cash flow. We are still managing our cash flow within our internal resources, without any bailout money and without any borrowing for liquidity purposes, and without any lay-offs or salary reductions."
Ethiopian's Cargo Strategy
Ethiopian Airlines is a national carrier and has assumed a key role in long-haul travel, for a large part of the continent. And this includes air freight. Ethiopian has a good cargo fleet, relying mainly on their 10 Boeing 777-200Fs. More recently they also took delivery of two 737-800SFs. These aircraft marked a shift for the airline, in that they enabled better short-haul cargo flights.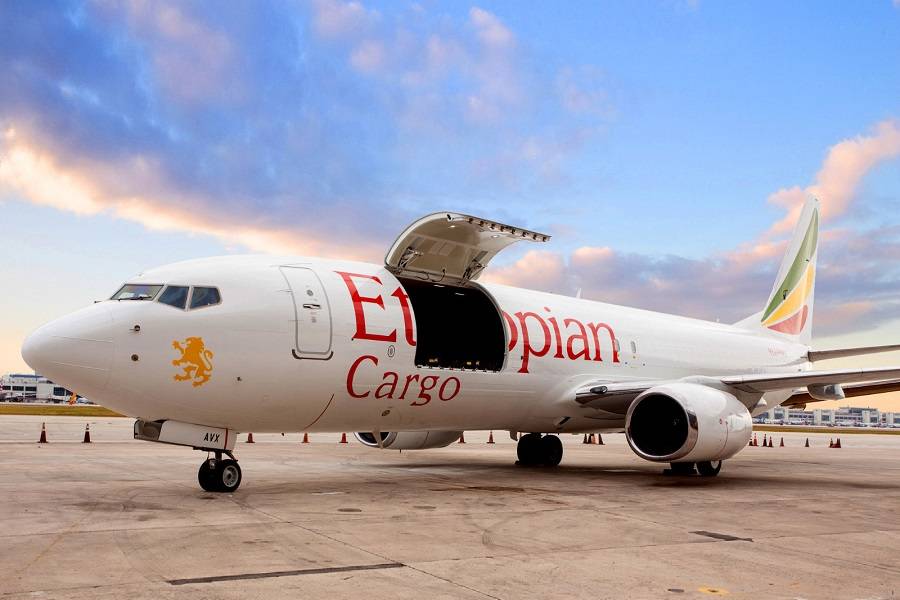 Ethiopian actually received the world's first 'SF' (special freighter) cargo conversion of a 737-800. The company doing this conversion is Aeronautical Engineers Inc (AEI). The only other maker of NG cargo conversions is Boeing, with the 737-800BCF (others are coming). But neither these two jets, nor even their Boeing 777F fleet, was enough for Ethiopian's cargo shift in the pandemic.
The company removed seats from no fewer than 25 passenger aircraft. They include Q400s, 737-800s, 767-300ERs, 787-9s, Airbus A350s and 777-300ERs. We had to look: the only type they have not listed here are their 777-200LRs..! But having the right fleet is one thing. Deciding to deploy it in such a then-radical cargo role, was a bold move by the Ethiopian carrier.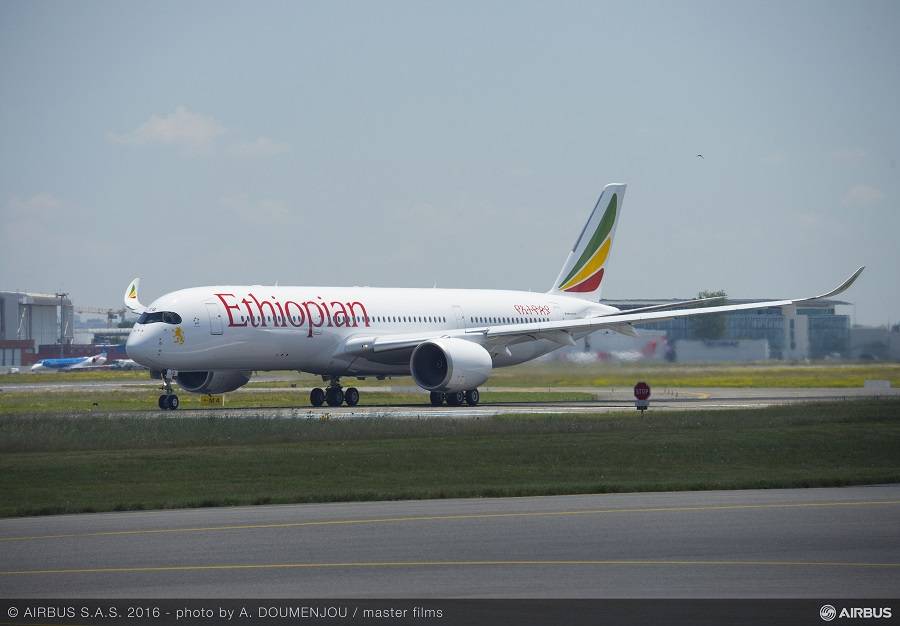 Ethiopian knew that hold cargo accounted for a disproportionately high amount of freight in the entire continent. And they knew that few others could boast such a large long-haul fleet. So they made the switch to cargo-in-cabin very early. And it looks like it paid off very well. Not only that, the company has been able to deploy its fleet away from Africa. They transport cargo between China and Europe, or the Americas!
Longer-Term Plans, And The MAX
But it is worth remembering that aircraft converted for cargo-in-cabin operations can't really carry as much weight as true freighters. Ethiopian's 25 passenger jets put together would struggle to match the load of their 777F cargo jets. That might not be true of lighter cargo, like PPE. And then there is the matter of the missing cargo door!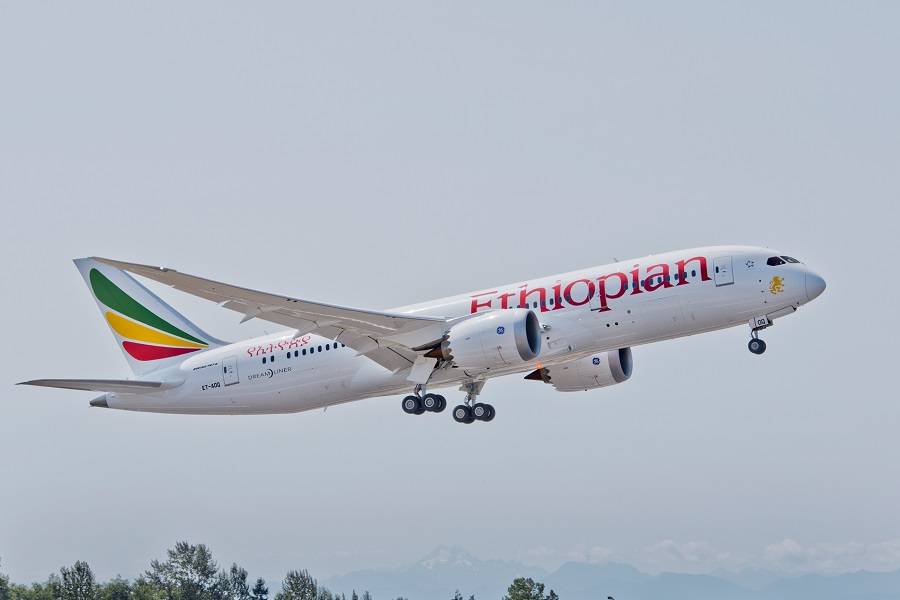 But of course the interview of Ethiopian's CEO wasn't just about cargo. Tewolde Gebremariam also spoke about the return of the 737 MAX to service. The airline has four of the aircraft, and outstanding orders for 27. Of course Ethiopian is one of the two airlines that lost MAX aircraft. So they have been very careful about their reintroduction plans. And in any case, they've made it clear that they will re-introduce it. But they're not in a hurry. Mr Gebremariam said:
"My sources at Boeing are telling me that the airplane has so far done about 10,000 flights… and the reception of passengers has been good. There were not a significant number of passengers who declined to fly on that airplane.

"So we will build on that in the next few months. By June – July, then it will be a universally accepted airplane all over the world, which will make it easier for us to convince our passengers here in Ethiopia and in the region."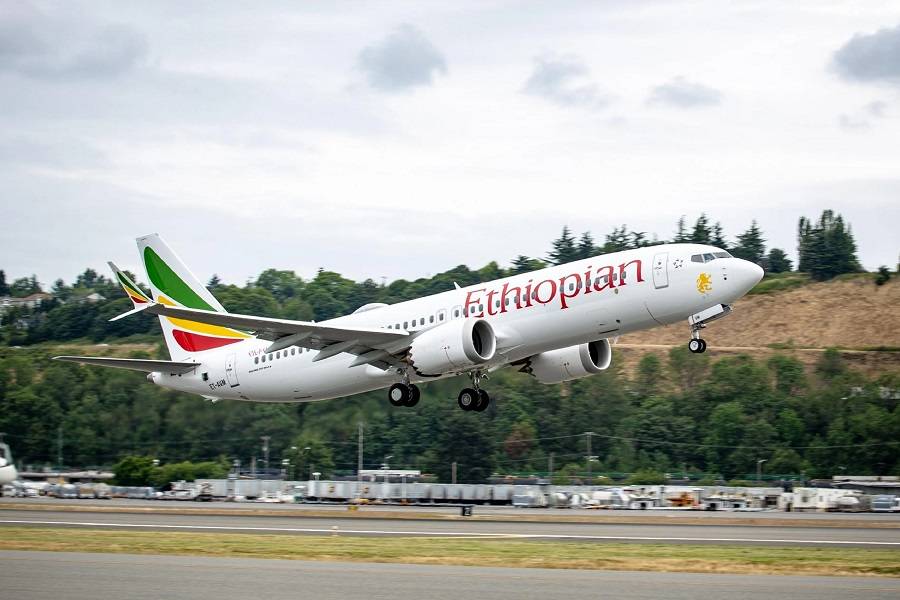 This seems to be a shared strategy among several MAX operators. Thankfully, the airline did not suffer as much as some feared, due to this crisis. But Ethiopian is doing quite well, thanks to its cargo focus. So do other operators, also in special circumstances or locations. And that is even more noteworthy, given how some of its competitors elsewhere in Africa are doing.