A Let L-410 belonging to a Russian aviation club crashed in Tatarstan, killing sixteen people. Six more people received serious injuries.
The accident happened today (October 10th), shortly after the Russian L-410 took off. The location was Menzelinsk Airport (UWKP) in the Russian autonomous Republic of Tatarstan. This is a popular skydiving site, that parachutists refer to as the Menzelinsk Drop Zone.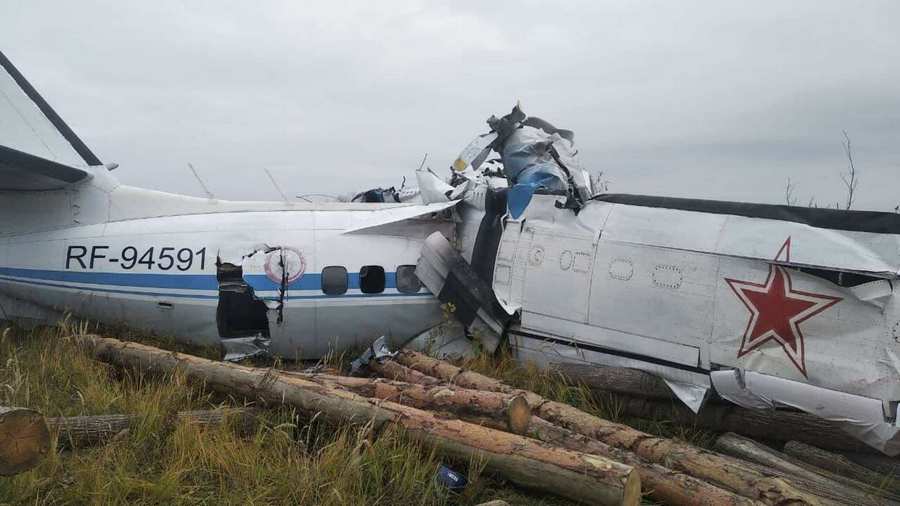 According to local reports, the pilots reported the failure of their left engine, just after take-off. The Russian parachuting club's Let L-410 had climbed just 70 metres (230 feet) at that time. Initially, the aircraft appeared to turn left, flying downwind, away from an inhabited area. But unfortunately, it lost altitude and impacted the ground. A stone wall may have affected its trajectory.
Russian fire and rescue crews reached the wreckage of the L-410 quickly. The short-range transport aircraft had received substantial damage in the crash. Also, information on the occupants is still not entirely clear. However, most sources now report that authorities initially extracted seven injured people from the wreckage.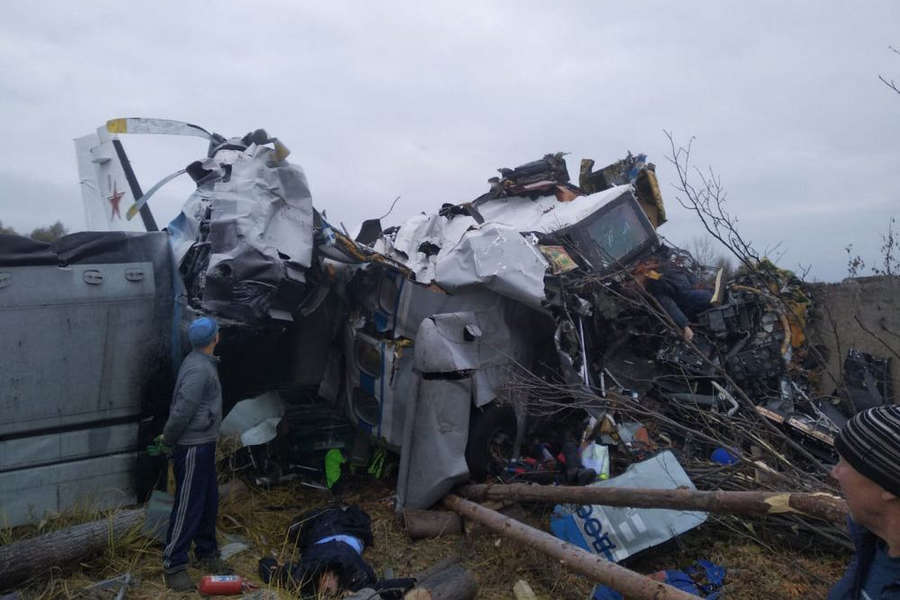 Russian DOSAAF Operates The Let L-410
It appears that one of these people later perished, the other six remaining in critical condition. In total, the 19-seat aircraft had 20 parachutists and 2 pilots on board. An investigation is already looking into the accident, with indications that the flight violated certain safety regulations.
The parachuting club that this Let L-410 belongs to, is part of the Russian DOSAAF, a volunteer, civil defence and training organization. Its name translates to "Volunteer Society for Cooperation with the Army, Aviation and Navy". The plane's registration is RF-94591, serial number 871826, and it first flew in 1987.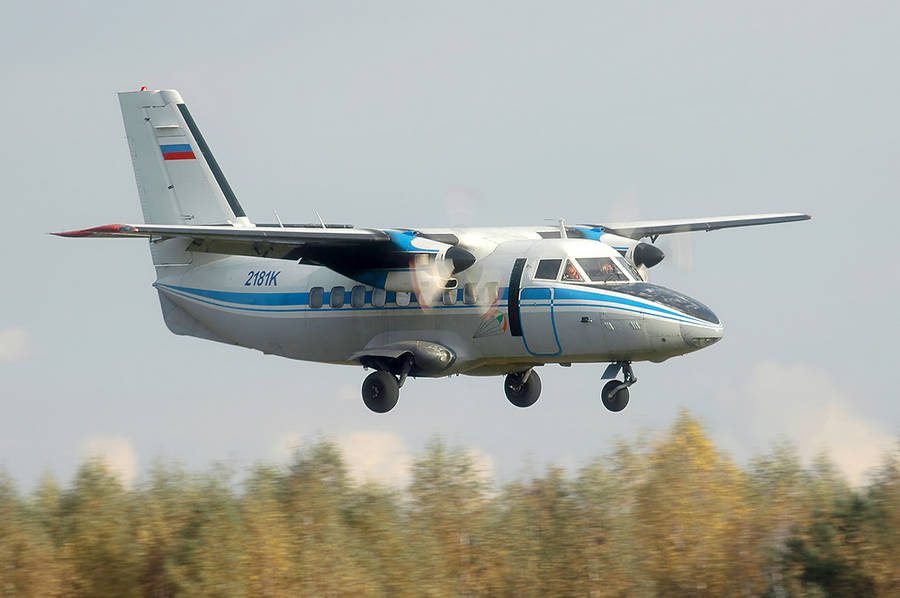 Unfortunately, this is not the first Russian accident involving a Let L-410 this year. Another such plane crashed with five fatalities on the 19th of June, in Kemerovo Oblast in Siberia. And in September, four more people perished in Irkutsk, Siberia, in another crash. This September crash involved a passenger flight. But the June crash involved another parachuting flight, also by a DOSAAF club.
The Let L-410UVP-E3 is a successful Czech design, with widespread service with Russian and many other operators. It has proven to be quite versatile, in a variety of roles. But as we have seen also in Africa, it has been involved in accidents relating to overloading or load-shifting.