Two Hellenic Air Force pilots were lost in the crash of a CL-215 firefighting plane, as they fought a wildfire in Greece's Evia Island.
Greece is fighting a number of summer wildfires. Greek authorities have had to evacuate large areas of Rhodes, while airlines decide how and when to fly to the island. There had previously been very few fatalities on the various fire fronts. Unfortunately, the crash of a CL-215 on Tuesday claimed the lives of its two pilots.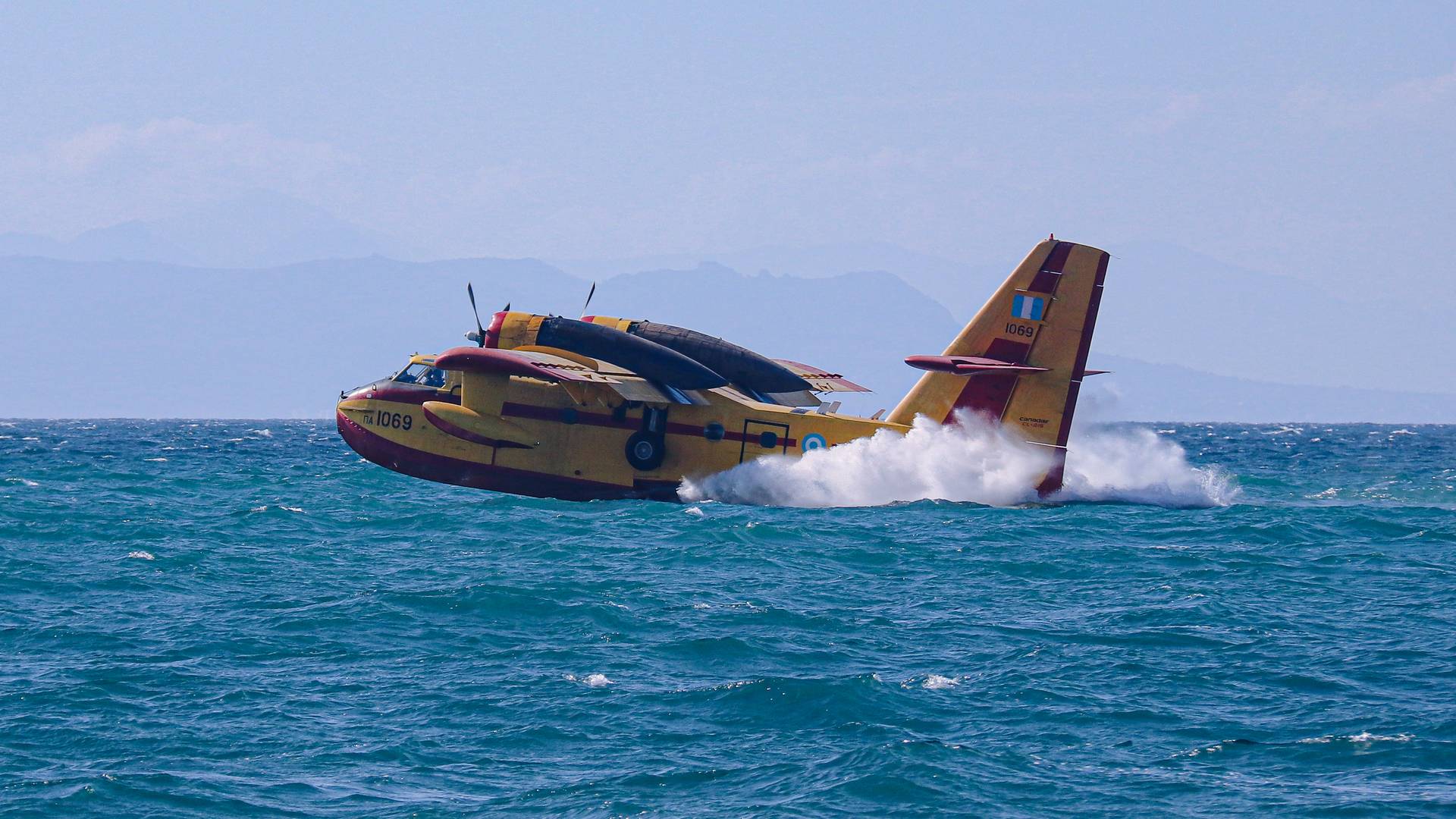 The aircraft involved was reportedly '1055', a Canadair-built CL-215 (CL-215-1A10). In Greece, these aircraft are owned and operated by the Hellenic Air Force. Some countries are upgrading their CL-215s with turboprop engines and more modern avionics and equipment. However, the accident aircraft had the type's original Pratt & Whitney R-2800 radial piston engines.
A video of the crash shows the CL-215 descending quite low, to make a water drop. The aircraft appears to hit a tree with its right wingtip while dropping water over the fire. It begins to climb away, but then rolls to the right. The aircraft then loses altitude rapidly, impacting the ground out of shot. Its pilots did not survive.
The Pilots In The CL-215 Crash
Authorities in Greece have released the names of the pilots who were lost in the crash of the CL-215 firebomber. The two pilots were 34-year-old Flight Lieutenant (OF-2) Christos Moulas and 27-year-old Pilot Officer (OF-1) Pericles Stefanidis. They belong to the 355 Tactical Transport Squadron of the 112 Combat Wing.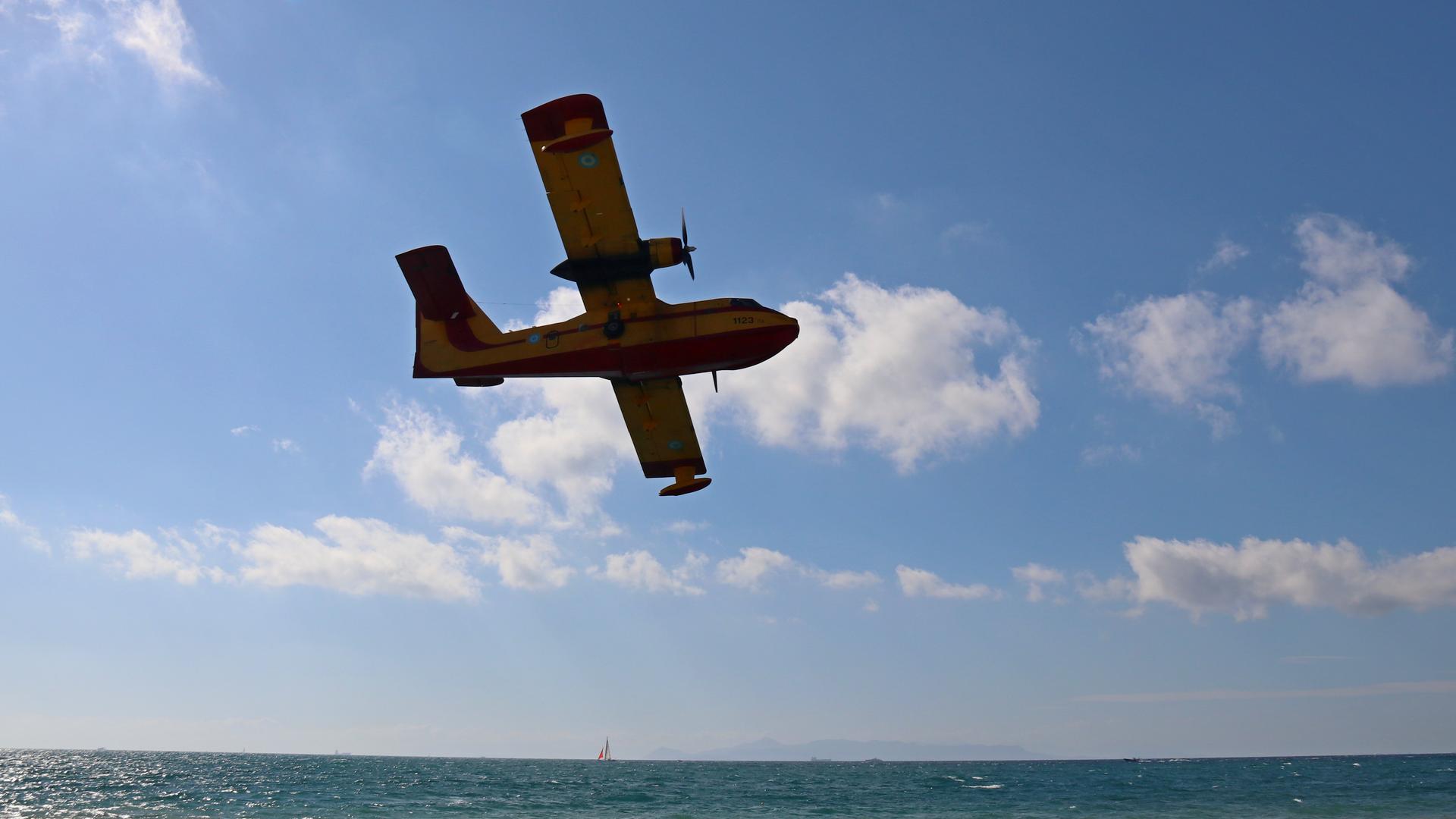 The Hellenic Air Force had ten CL-215 water bombers in its fleet. It also has eight newer CL-415 aircraft, with turboprop engines, more modern avionics, and a higher water capacity. The Air Force also has over twenty Polish PZL-Mielec M-18s in dusting and fire-fighting roles, while the Greek military also uses a number of helicopters for fire-fighting purposes.
The conditions in which firefighting pilots have to operate, often at short notice, are particularly demanding. There are efforts among European countries to retrieve more aircraft like these and modernize existing planes with newer engines and other equipment.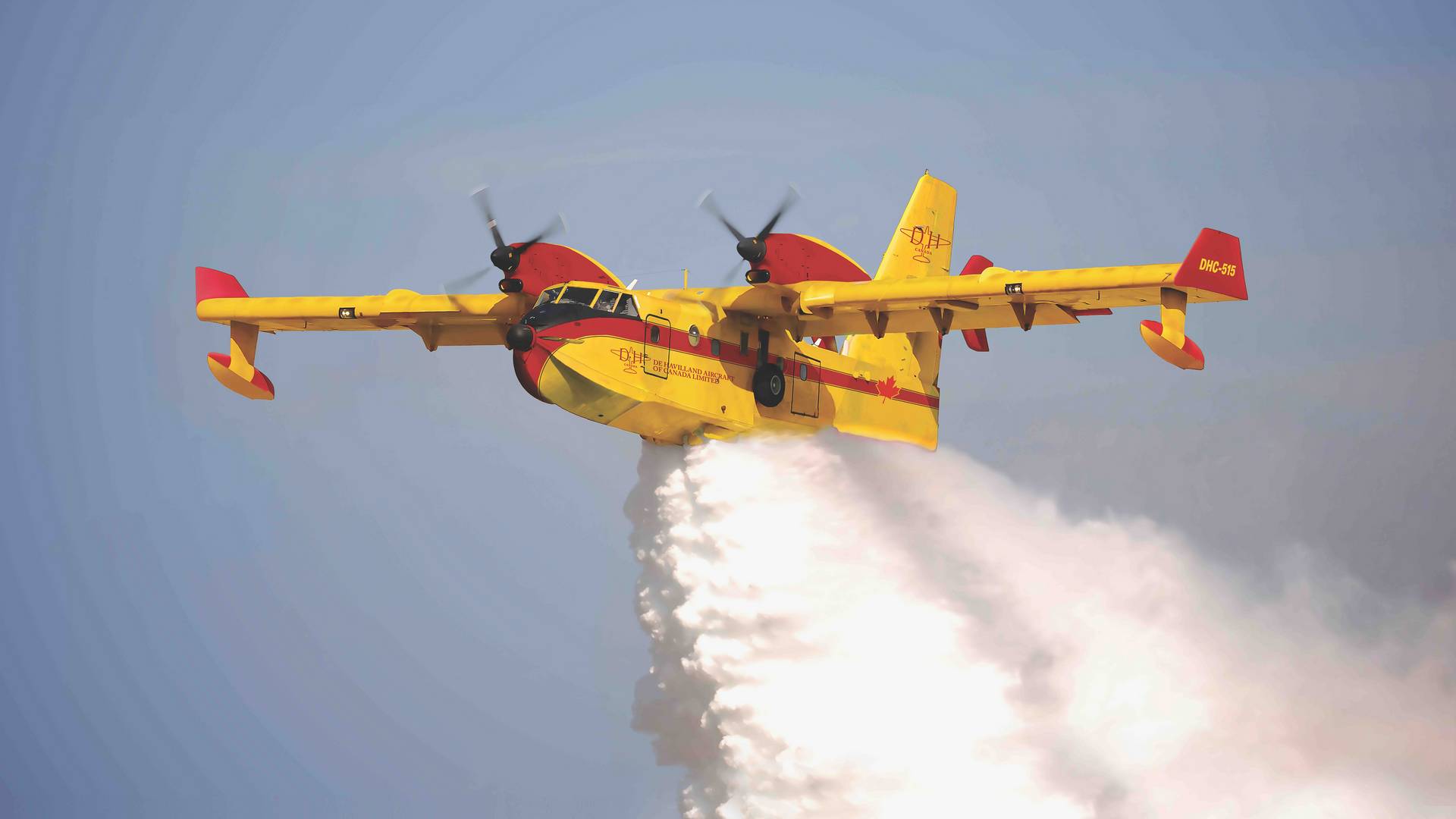 However, the CL-415 (the newest factory-built variant) has been out of production since 2015. At the moment, Canada's Viking Air owns the rights for the CL-215 and 415 firebombers and aims to start production of the DHC-515, under its DeHavilland Canada brand. Viking also upgrades older 215s and 415s to a similar standard, called the CL-415EAF.