A difficult summer and fire season for many European countries is speeding up the procurement of shared firefighting assets for EU states.
At various times this summer, firefighting resources in many countries in Europe reached their limits. The European Union has a mechanism allowing member states to request temporary assistance from other countries. This can take the form of aircraft, vehicles, and very often firefighters on the ground.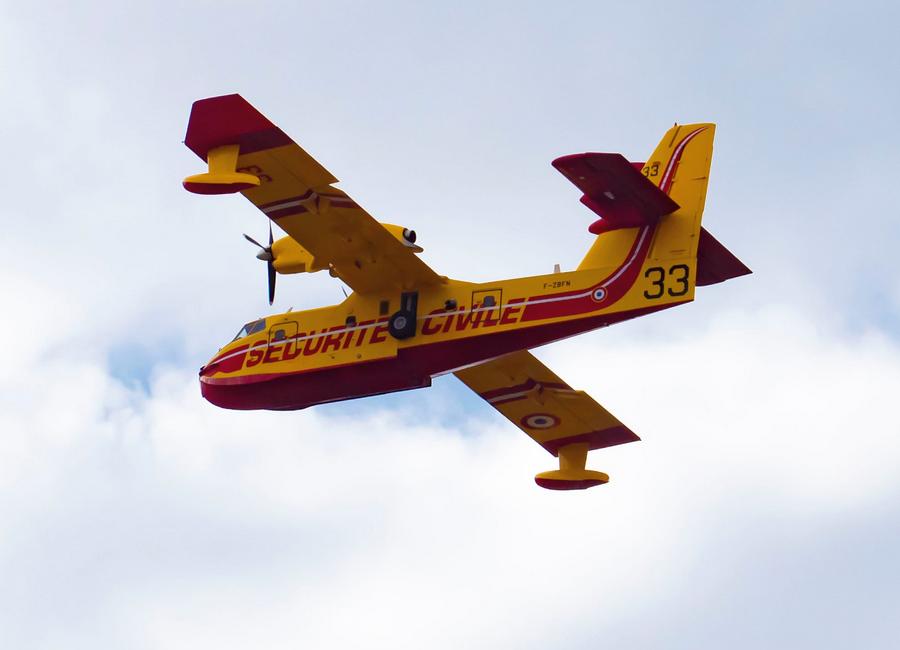 Obviously, European firefighting resources have their limitations. At the moment, the aircraft fleet that countries can ask for (when it isn't already in use) includes 12 fixed-wing aircraft and one helicopter. These are assets that belong to individual member states, which have contributed to the scheme. And everyone agrees that they are far from enough.
European Firefighting Needs and Preferences
Ideally, European countries would like both firefighting helicopters and fixed-wing aircraft. The problem with the latter is that there are precious few such assets in the market. As we saw elsewhere, differences in terrain, infrastructure, and other considerations mean that different countries prefer different types of firefighting aircraft.
Unlike the United States and other large countries, European countries favor amphibious, surface-skimming boat planes, that pick up water from lakes and other bodies of water, as close to the fire as possible. This is as opposed to larger, land-based aircraft, that need to replenish water (and fire retardant) at airports.
The problem with the European preference for water-scooping firefighting planes is that there are precious few of them around. And currently, none are in production – except perhaps the four-engine (or five-engine, as we've seen) Japanese ShinMaywa US-2. But the cost of such a large aircraft and Japan's ability to export it is unclear. In theory, Russia makes the Beriev Be-200.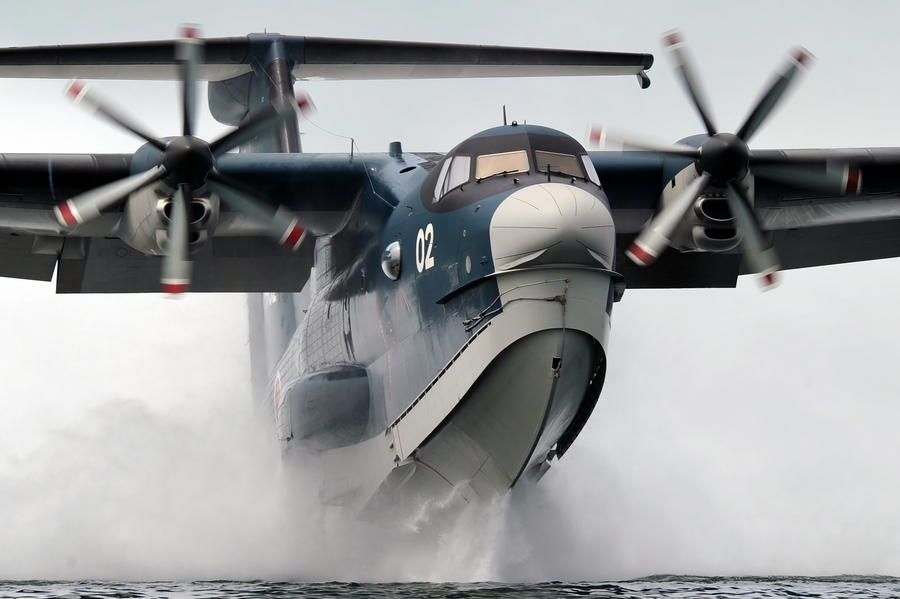 European firefighting forces are very familiar with Canadian CL-215 and CL-415 "Super Scoopers". The last manufacturer of these was Bombardier. Currently, the rights for these aircraft belong to Viking Air, under the De Havilland Canada brand. The company specializes in maintenance, repairs, and upgrades on these precious aircraft.
Helicopters Now, Fixed-Wing Planes Later
Viking/DHC is planning to launch a successor to the CL-215/415 family, which it calls the DHC-515 (formerly CL-515). However, the company hasn't yet set up a production line for this aircraft. European Union countries have been in discussions with the company, for future firefighting aircraft procurements. However, it is unclear how easy restarting production of the type (at a different site) will really be.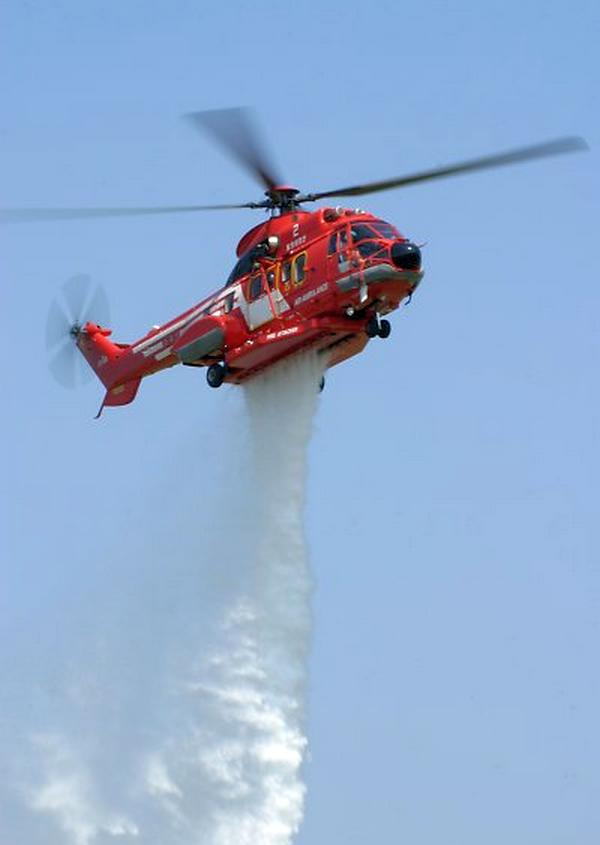 So with the production of such a plane set to start no earlier than the end of the decade, European countries are focusing on firefighting helicopters. There are many types of helicopters that can carry buckets of water under the fuselage (aka "Bambi" buckets), weighing several tons. Other helicopters can pump larger quantities of water, from tighter spaces, into tanks on board.
Various European countries have become familiar with many types of these firefighting helicopters, by renting them out each season. It will be interesting to see how these EU countries will make their choices. EU countries have industries making helicopters of all sizes. But the authorities seem to be pushing for a quick procurement.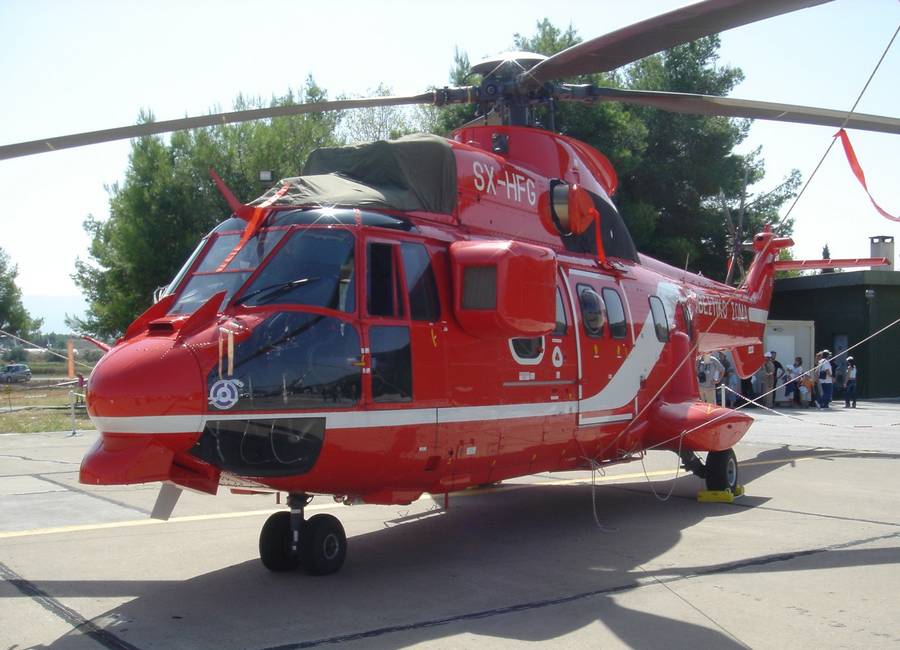 There are various versions of large European helicopters, like the Airbus Helicopters Super Puma, that are already in use in firefighting roles. Will these or other European designs meet the necessary specifications, and be available in time? Or could this process see funds go towards American helicopters, like the Sikorsky/Lockheed Firehawk, or the huge Erickson Aircrane?