A new Japanese airline called Zipair Tokyo will modify its livery because of its unfortunate association with Russia's invasion of Ukraine.
A new company's branding is a really big deal. Whether we like it or not, human beings usually form an impression on everyone and everything around us very quickly. So first impressions do matter, a lot. And an airline that has to operate in different countries, has to be meticulous about how it builds its image.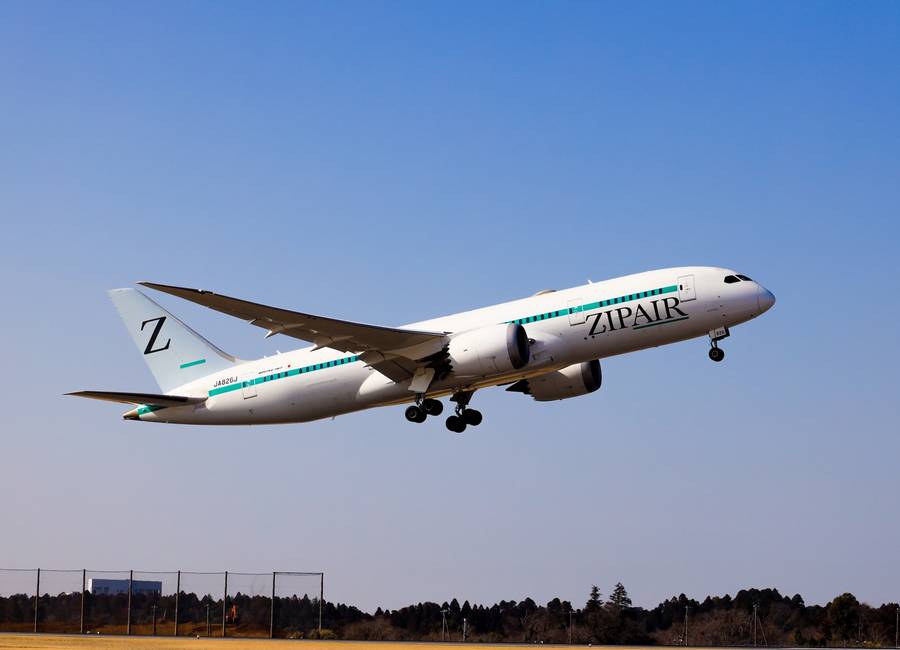 Some startups pick a corporate identity that is quite understated. Others, go LOUD. With its initial livery, Zipair seems to have preferred the former route. And this really isn't surprising, given that it is a subsidiary of Japan Airlines (JAL). After announcing plans for a new low-cost airline in 2018, JAL planned to start Zipair's operations in time for the summer season of 2020.
Obviously, the pandemic put a break on these plans. The new low-cost airline did start operations in June that year, carrying cargo-in-cabin. It started flying passengers towards the end of 2020. Right now, the airline flies out of Tokyo Narita (RJAA) to five destinations: Bangkok, Seoul, Honolulu, Singapore and Los Angeles. Later this year, it will also start flying to San Jose, CA.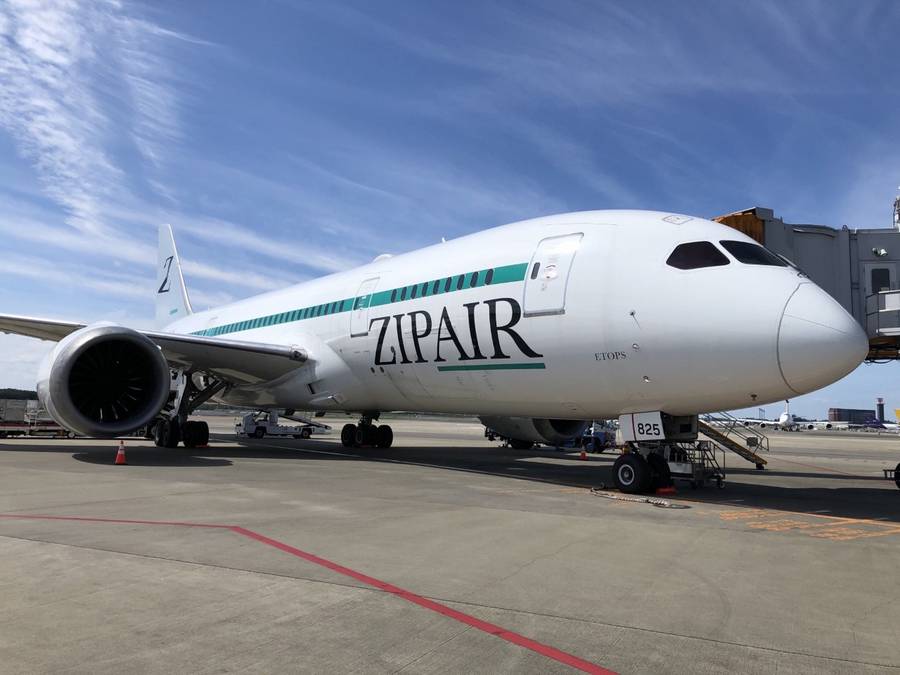 The Zipair Livery
Like its parent, Zipair uses an understated livery, but with its own branding and identity. We very rarely get to see new liveries with a cheat line across the windows, these days. But Zipair came up with a more "slimline" version of this feature for its livery. And then there is the tail logo.
What first looks like a plain 'Z', is meant to be the letter plus a blank space, which the green line underscores. According to online sources, this is a play on the first letter in the airline's name, plus the last letter of the alphabet and in the blank space, infinity. This is the infinity in the airline's pursuit of serving the needs of its passengers.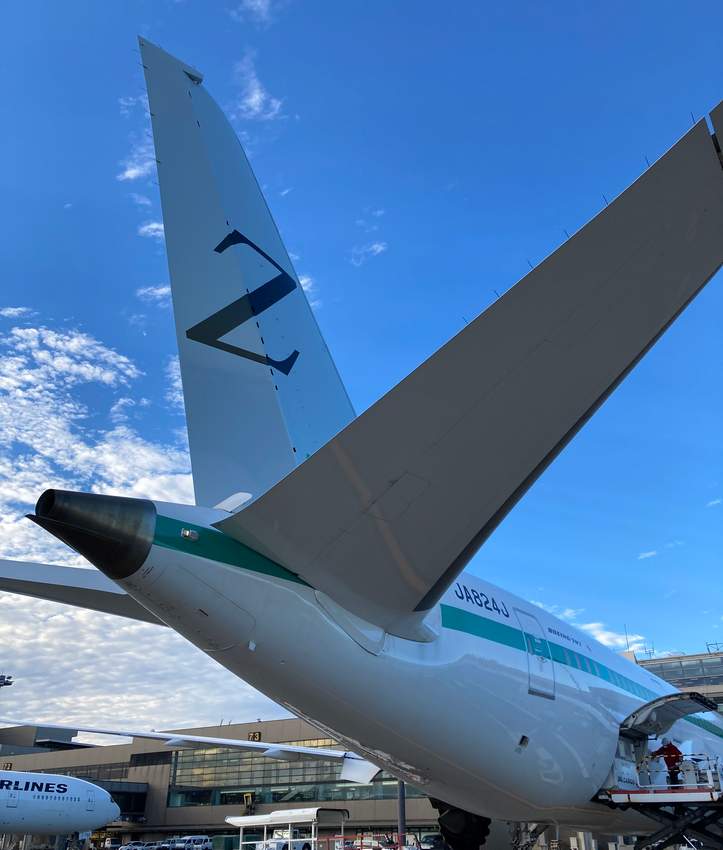 A little mystery in a livery doesn't hurt, as long as it creates a bit of a buzz. It is difficult to judge a livery without more context, so we won't do so with Zipair. But unfortunately, a letter Z sitting prominently on its own (or almost so) on a vehicle, has come to mean something very different over the past few months.
Russian forces in Ukraine use the letter for identification purposes. It appears on tanks, trucks and other vehicles, and even some stationary equipment. Further afield, some people appear to have adopted the letter as a logo, to show their support for Russia's invasion.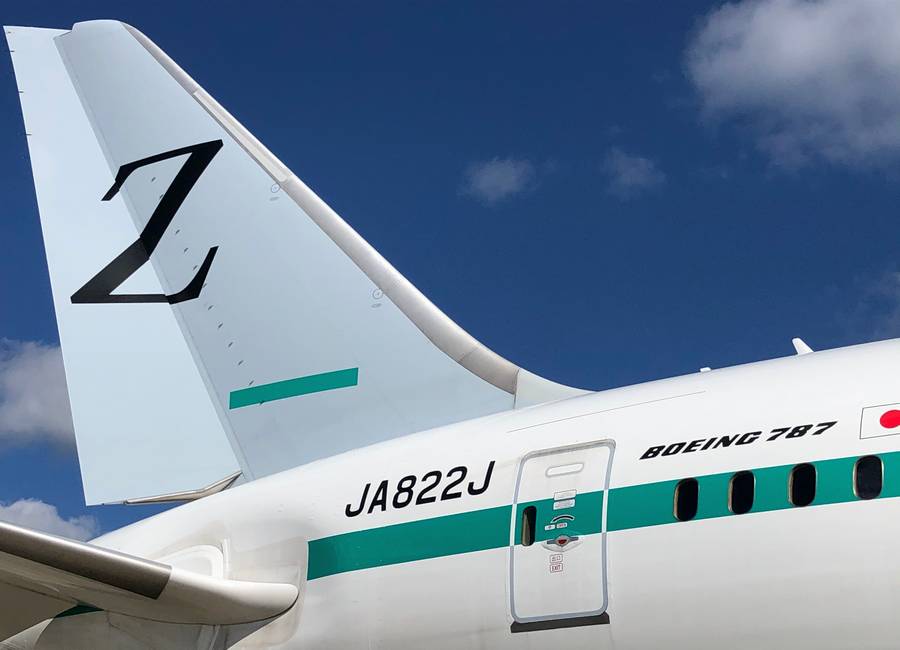 A Quick Solution First, A Permanent One Later
Running an airline that tries to establish a footing in the market, is hard enough. Doing so as a long-haul, low-cost carrier, is even harder. And constantly having to answer awkward questions about whether or not your livery is there to show support for Russia, has apparently become a bit tiresome for Zipair.
One reason why picking a good logo is so important is because changing it can be really expensive. Fortunately for Zipair, its livery is quite understated. Also, the airline only has four aircraft at the moment, all of them former JAL 787-8s. The last of these only got its livery in January this year! But the airline has found a way to change it quickly, and in a relatively affordable way.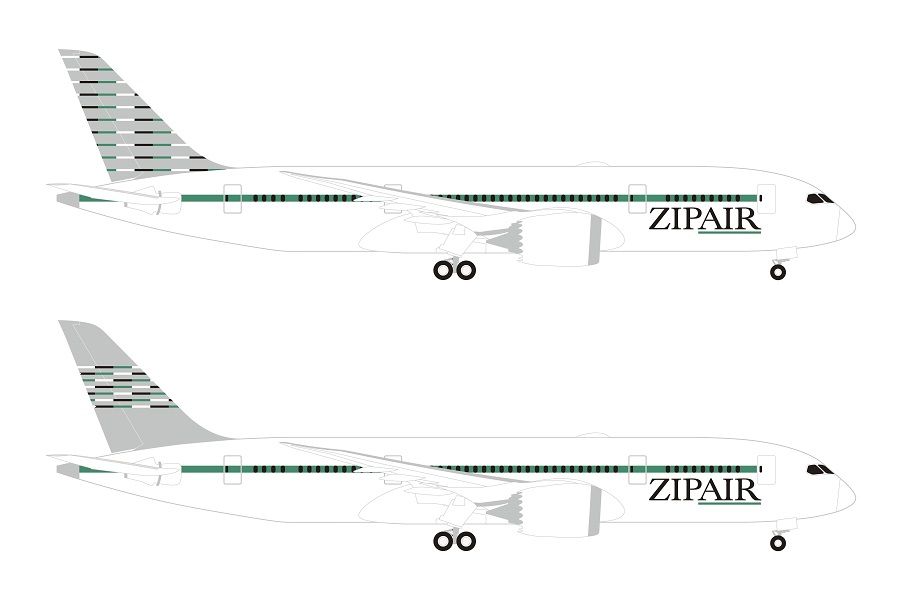 The "renovated" (as the airline calls it) Zipair livery features geometric shapes, replacing the Z and the "infinite blank". Initially, the airline will simply apply a decal, barely covering the current design in the vertical stabilizer and rudder. Eventually, the geometric pattern will cover the entire tail. But presumably, this will happen at a later date, when the aircraft are due for more maintenance.
It will be interesting to see how Zipair will evolve. Long-haul travel is finally returning, with some other low-cost operators (Norse, also with 787s) slowly making their presence felt. And fortunately for the Japanese airline, its current routes don't require overflying Russia. Zipair may have sidestepped awkward questions about its livery, but it will still have to worry about its routes and fuel prices.