The European turboprop manufacturer announced its plans to launch the ATR EVO, its next turboprop. But "EVOlution" is the operative word.
The market for 45-to-75-seat turboprops hasn't had many new players in recent years. For most of the world, there are two of them: the ATR 42/72, and Bombardier's (now De Havilland's) Dash 8. The latter came in 3-4 different sizes. But for some years now, the 70-seat Dash-8-400 (Q400) has been the only option.
The critics point out that these options have been more or less unchanged for over three decades now. But to be fair, the single-aisle 130-190-seat jet market (737, A320) has been almost as static, in the same period. So then, could the ATR EVO change this trend? In the sense of this being a new aircraft design, the answer is "No".
But does it need to be a new design? This will depend on whether or not the aircraft can deliver the promises that its manufacturer is making. If it can, the ATR EVO could be a better, more efficient and sustainable option for its current operators, and perhaps more customers. The word "hybrid" is displayed prominently in the company's 3D model, in these pictures. But there is a bit more to it than that.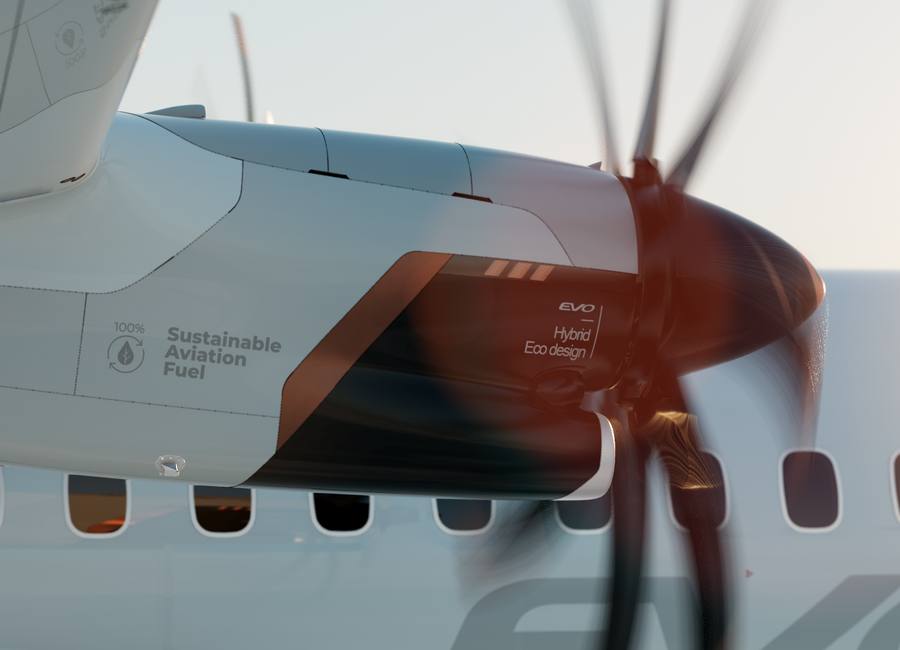 ATR EVO – The Details
ATR claims that the EVO will burn 20% less fuel when it flies using conventional fuel. And like everything else coming from 2030 onwards, it should be compatible with 100% sustainable aviation fuel (SAF). But beyond its engines, the aircraft itself will incorporate some interesting improvements. The eight-bladed propellers are there to help reduce noise – a common criticism for turboprops.
The ATR family has acquired a lot of bumps and sharp lines over the years, that the company now wants to round away. Also, the ATR EVO will have new wingtips and will incorporate other new technologies that have cropped up in aviation in recent years. These include electrically-heated leading edges, instead of mechanical boots. The aircraft will also use lighter in-cabin materials – an existing trend for all newer aircraft.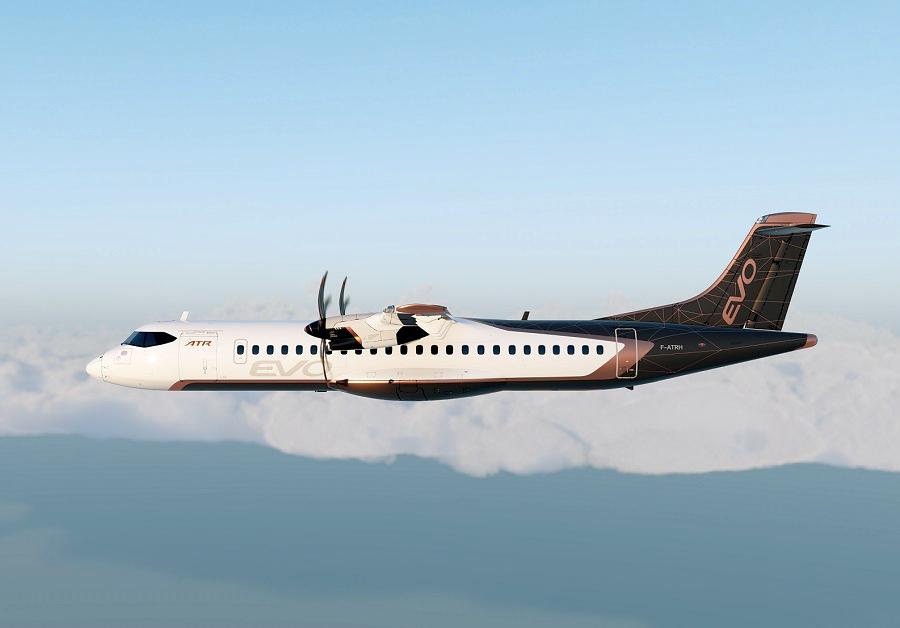 Then there's cost. Burning 20% less fuel obviously helps with running costs. But ATR also claims that the EVO will be 20% cheaper to maintain. Maintenance for new hybrid systems is a concern for some, so this is a key detail. But exactly what form will that new hybrid system have? On that, we will have to wait.
ATR is currently discussing the details of its propulsion system with different engine manufacturers. Until now, its aircraft have used a variant of the Pratt & Whitney Canada PW127 engine. This is an engine of the same "family" (PW100) as that used by its main rival, the Dash-8. We have seen that Pratt & Whitney Canada is working on a hybrid version of its engine, using a Dash-8-100 as a testbed.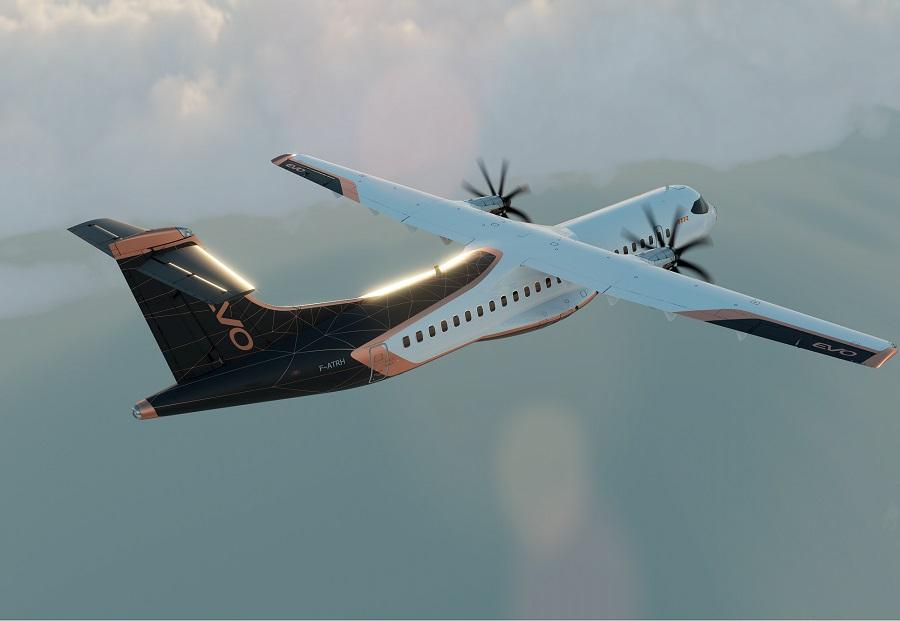 A Rising Demand For Turboprops?
At every opportunity, ATR repeats that turboprops are more efficient (per seat-mile) than equivalent jets, over the same distance. With its promise to burn 20% less fuel, the company boasts that the ATR EVO will need 50% less fuel than an equivalent regional jet. However, it is unclear which generation of jet the comparison refers to. But in any case, this could become a key argument, in parts of the world where there is criticism for regional air travel.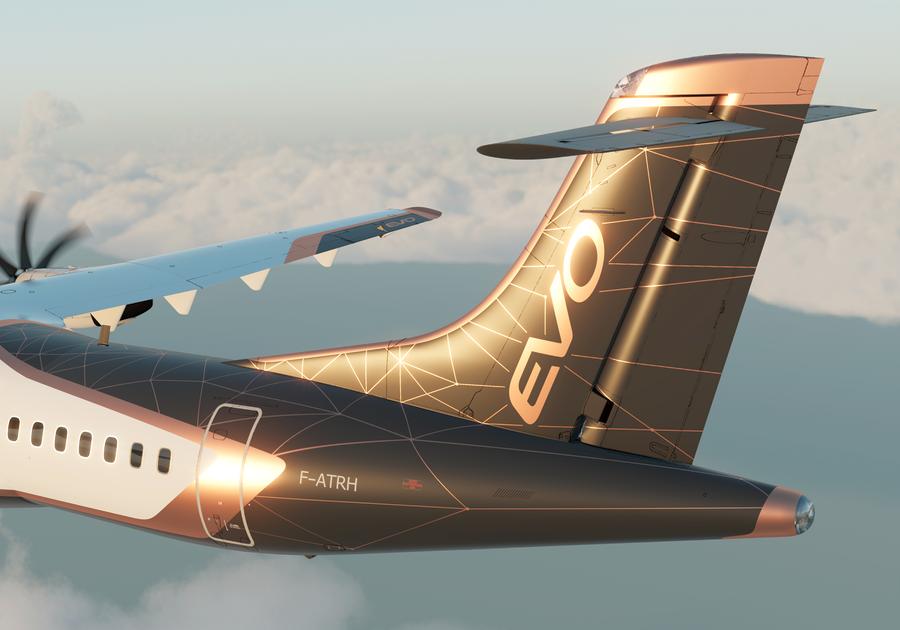 ATR aims to launch the EVO formally next year, after finalizing its specification. The company's target for entry into service is 2030. This should mean that it will beat the new Embraer turboprop to the market. That aircraft, when Embraer formally launches it, will be the only new turboprop on the market. But of course, it, too, will not be a clean-sheet design, as it borrows a lot from the E-Jet Series.
Perhaps the evolutionary (rather than revolutionary) nature of turboprop projects reflects the limitations of the technology. Or it could reflect a lack of market interest – until now. With newer trends suggesting that this interest will go up, the shape of the turboprop market could get interesting. However, there are many stored turboprops (mainly Dash-8s) out there, that could confuse the short-term shape of the market.