Airbus has launched Airbus Beluga Transport, essentially a new oversize cargo airline that will use the company's own BelugaST fleet!
For some time now, there had been indications that Airbus had new plans for its Beluga fleet. The manufacturer has multiple assembly lines throughout Europe and much beyond. Getting aircraft components to them has involved all possible means of transport. But often, the Airbus Beluga fleet has been the most practical way to transport these components.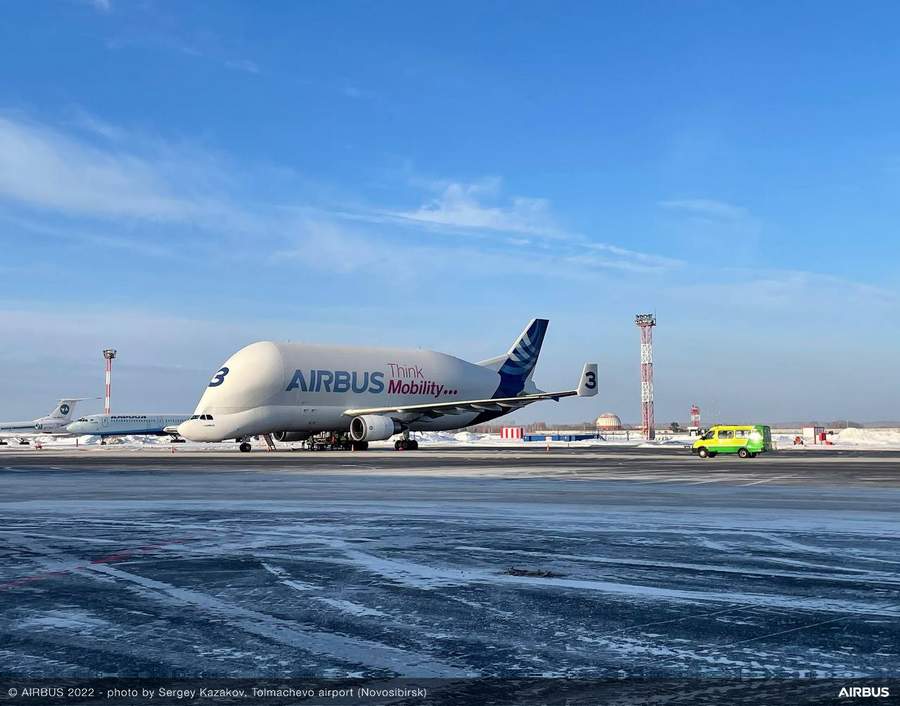 Airbus made a total of five of the original Belugas, which it now calls the "BelugaST" models. Beluga No1 made its first flight in 1994, entering service in 1995. More recently, the manufacturer has been introducing the planes' replacement models, called BelugaXL. The earlier ST models used the airframe of the Airbus A300-600R. The newer and bigger XL is based on the A330 – which is, itself, a development of the A300.
Airbus Beluga Transport Launch
Airbus will make a total of six BelugaXL transport planes – but its plans for the older Beluga fleet were unclear. The manufacturer had stated that it will use old and new models together, initially. But ultimately, the bigger XL models would replace the STs, as Airbus' transport needs dictate their use. Airbus announced the retirement of BelugaST No1 in April last year. And immediately, analysts opined that decommissioning such a capable aircraft, seemed… unlikely.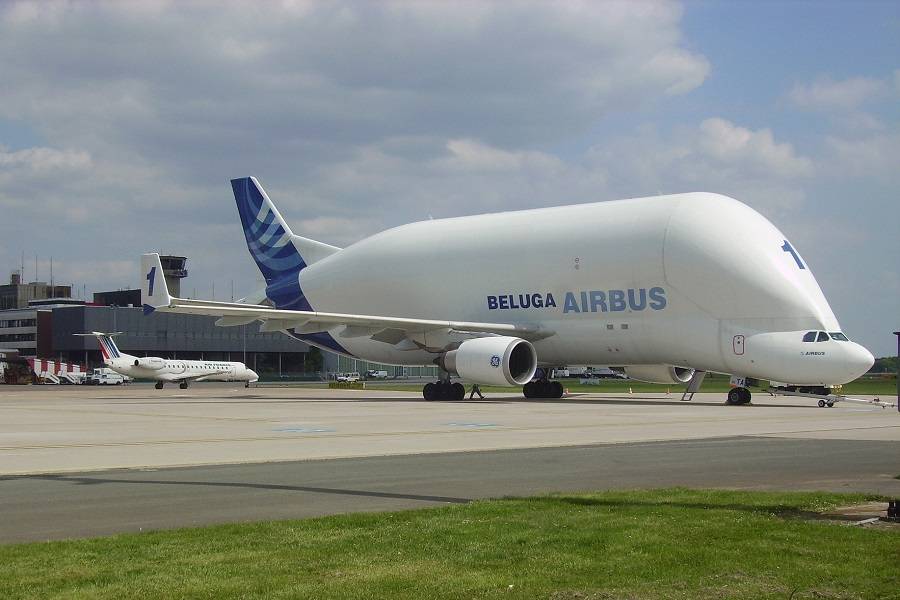 Thus, the launch of "Airbus Beluga Transport", as an oversize-cargo airline, isn't surprising. We have already seen that the Airbus Group is undergoing a major reorganisation. So it makes sense to inaugurate this airline now. Actually, Airbus already had an "in-house airline" with an Air Operator Certificate (AOC), to use its Beluga fleet for its own needs. This airline is called Air Transport International (ATI). Airbus has also transported satellite and space-related equipment to launch sites across the Atlantic, using its BelugaSTs.
But Airbus Beluga Transport will have its own AOC. The new entity is offering the BelugaST fleet to freight companies and other operators, for their "outsized freight transportation needs". And interestingly, the company has already transported its first load: an Airbus Helicopter, to an undisclosed customer in Japan.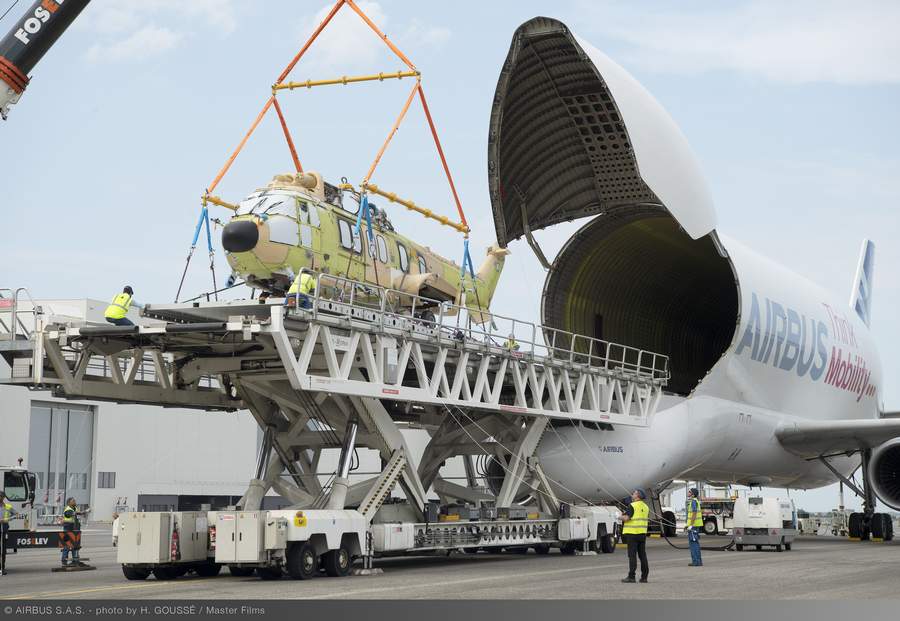 The Oversize Cargo Market – And Some Limitations
Airbus believes that its Beluga Transport subsidiary will find commercial customers in space, energy, military aeronautic, maritime and humanitarian sectors. There is certainly a need for oversize cargo, that simply won't fit through the side doors of large widebody freighters. At the moment, the only solutions to this involve quad-jets like the Boeing 747-400F and the newer 747-8F.
There are also some solutions involving older, Soviet-era military freighters. Most notably, these include the Antonov An-124 (around 20 in service) and the unique An-225. These are very capable planes, and they should stay in service for another decade or two. But they won't fly forever, and the same goes for the 747s – their production ends this year. But can the Airbus Beluga Transport fleet actually replace them?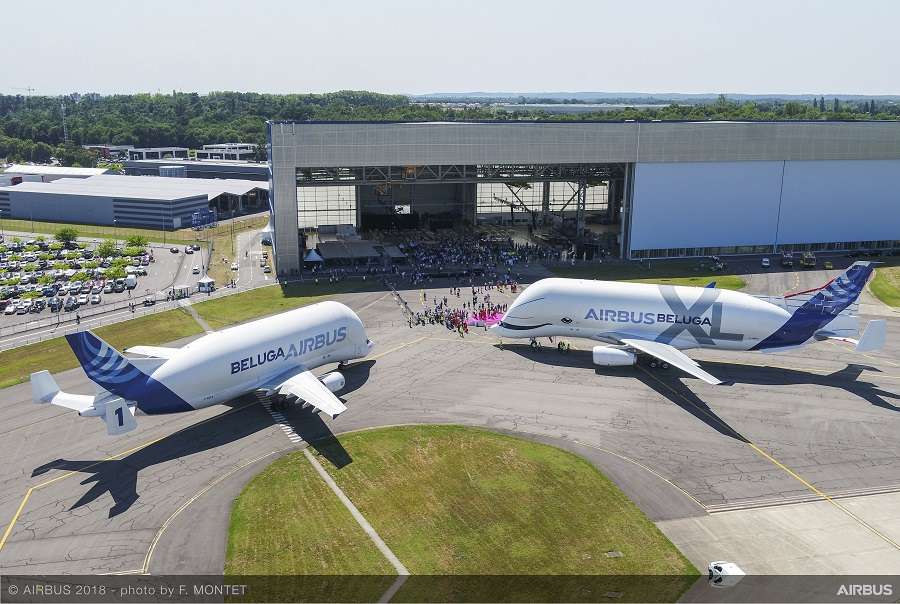 The question isn't about market volume. Clearly, five Belugas represent only a fraction of even this 'niche' market's capacity. This is more about the capabilities of these Belugas, and how they compare to existing commercial freighters. That's because the Belugas, old and new, were designed for a very specific role: carrying bulky aircraft components, in specific transportation rigs.
The issue is that the Airbus Beluga Transport fleet doesn't have the kind of cargo floor of typical cargo planes. So to operate with third-party loads, the operator and the customer would likely need to design/adapt special rigs. However, Airbus has developed a removable palleted floor (called Multi-Purpose Pallet – MPP) for this reason. Another limitation is that the Belugas aren't really heavy haulers. Their design is all about volume, not weight. This could limit their appeal a bit further.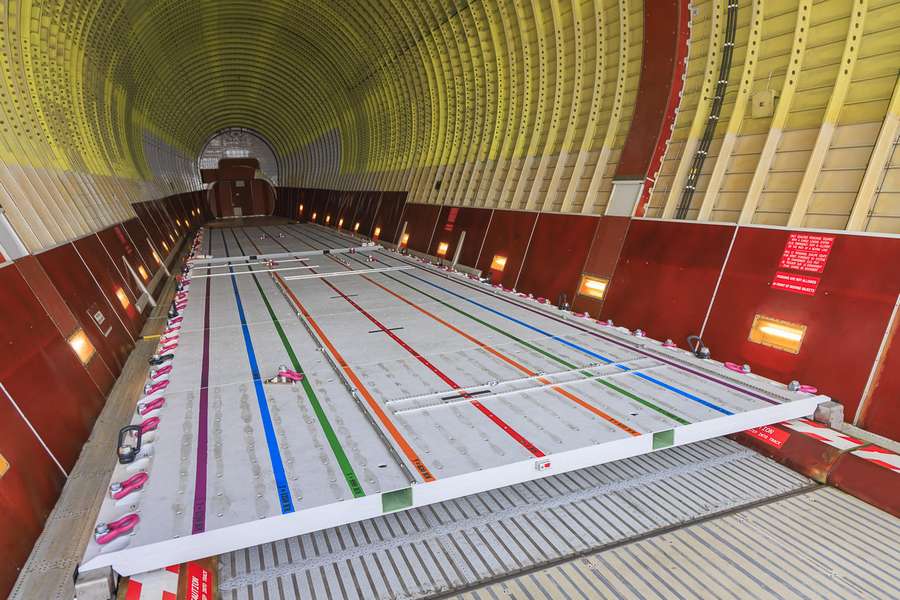 Airbus Beluga Transport – A Niche Operator?
Finally, since Airbus uses the Beluga fleet to transport aircraft parts, pressurization was never an issue. So both the BelugaST and XL fleets have pressurization only for the cockpit. The same is true for Boeing's Dreamlifter fleet – all of them modified 747-400s. But a lot of freight would need a compartment that has pressurization and even heating.
Another interesting detail here is that all other oversize-cargo planes have four engines. As twin-engined aircraft, the Belugas could use ETOPS certification, for long overwater trips. We have previously seen that Airbus wants to get ETOPS certification for at least some of its newer BelugaXL models. But will Airbus Beluga Transport seek such certification for the older ST fleet? Again – BelugaSTs have already crossed the Atlantic, to carry parts to the Americas.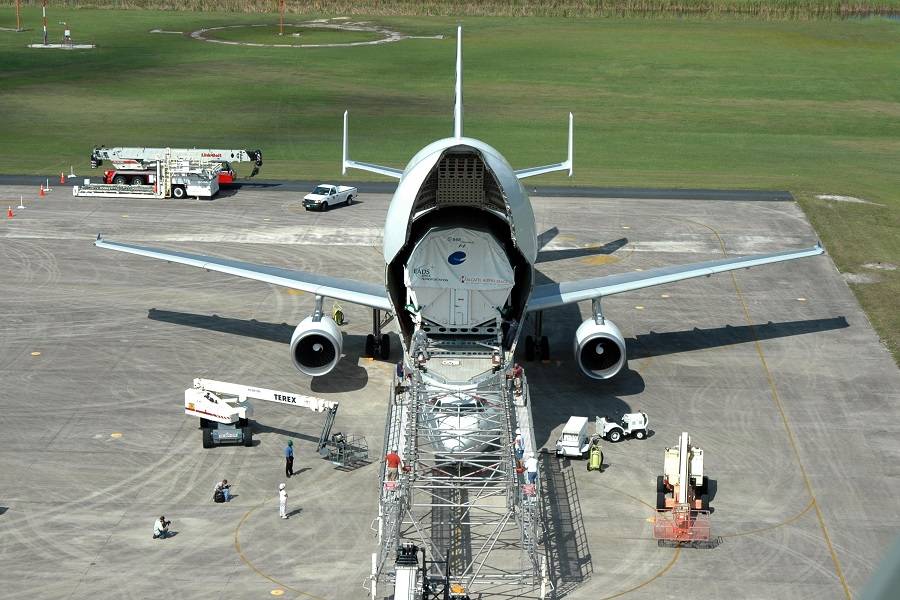 Since it will only use the older BelugaST fleet, Airbus Beluga Transport seems set to be a 'niche' cargo operator. So the need for special rigs, for instance, is likely not a huge limitation. That's if its main role is to carry Airbus products (e.g. helicopters) directly to third-party customers. Again, the Airbus Group's reorganization is key here. In the future, Airbus might need to carry A330 fuselages to the United States, to Lockheed Martin, for their "LMXT" programme!
For completeness, we ought to mention that the Beluga isn't the only dedicated transport aircraft design that Airbus has produced. Airbus Defense makes the A400M and C295 transport planes. But for now, at least, these planes fulfil military roles. Although there was one exception, when an A400M featured in a Mission Impossible movie, with Tom Cruise hanging onto it. Literally!