Many expect Boeing's response to the Airbus A350F to be the launch of a 777X freighter. But is this Boeing's main worry, as freighters go?
We recently saw that Airbus has all but launched an A350F freighter. The European manufacturer still hasn't announced a launch customer, however. But this could be a matter of time, as Airbus negotiates with some key customers. Crucially, Boeing's reaction to this freighter will likely be immediate. Such an aircraft worries Boeing more than the A321XLR, for instance.

Speaking of which, Airbus is reportedly looking seriously at launching a newly-built A321neo freighter, as we saw. This is the result of changing regulations on noise and emissions, that could drive cargo operators to use newer aircraft. These regulations mean that from 2027, airlines will need to keep their CO2 emissions to the same level they had in 2020 (pre-pandemic, presumably).
P2F conversions will likely suffice for many operators, in achieving these targets. That's because in 2020, they were still using much older freighters. But a few years down the line, Boeing's planning may also have to include a competing new mid-size freighter. This is a worry, but perhaps not an urgent one. With recent experience in 737-800 freighter conversions, developing a newly-built 737 MAX freighter (737-8/9F?) should be possible.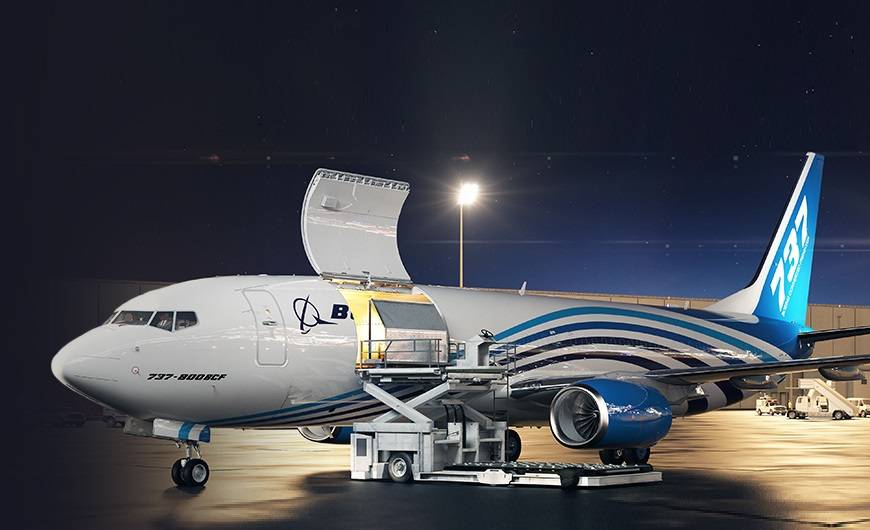 Freighter Size, Boeing's Plans And Something Military
At the upper end of the scale, analysts believe that an A350F would be as good or better than a Boeing 777X freighter. The latter would be a bigger aircraft, of course. But cargo operators will likely care more about the cost for a given weight, especially if they need to hit efficiency targets. And more fundamentally, some believe that as worried as they are about the A350F, Boeing have another problem.
Many believe that Boeing's concern, regarding the freighter market, has to do with the middle ground. The 777F is (and the 747-8F was, until they stopped offering it) Boeing's biggest cargo aircraft. But the 767, be it as a new freighter or a conversion, is the real "bread-and-butter" freighter, for most operators.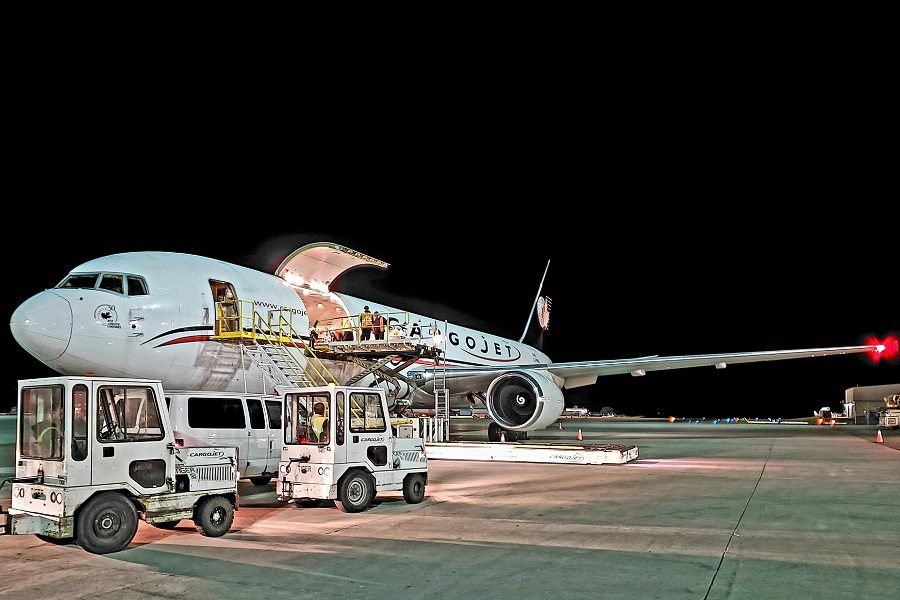 ICAO (and now FAA and EASA) regulations mean that Boeing won't be able to sell new 767Fs beyond 2027/28. Airbus would have had the same problem with their A330F freighter. But they don't, because they don't actually have any orders for this aircraft. Boeing's 767 freighter orders (they don't offer a passenger version) will keep the production line busy until 2026 or so.
But that's not all that particular production line is doing. After years of making its 767 freighter, Boeing's 767 production line in Everett is now busy with the KC-46A Pegasus. This is an aerial refuelling tanker, that won USAF's KC-X competition against the Airbus MRTT – the second time around. This Airbus uses the airframe of the A330-200.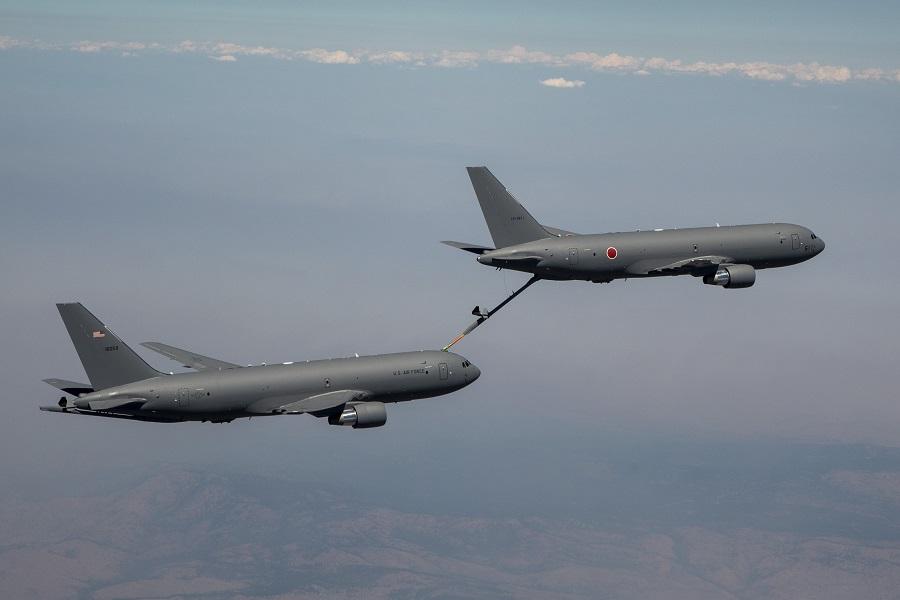 Military Competition Triggering Freighter Developments?
Obviously, changes in environmental regulations don't affect Boeing's orders for military aircraft. But there are other factors in play. A new USAF competition (KC-Y, KC-Z is further into the future), for even more aerial refuelling aircraft is coming soon. And Boeing's conundrum regarding the future of its 767 freighter, could well affect it. Or is it the other way around?

Boeing won the tanker competition against Airbus before, but it wasn't easy. And a 'rematch' won't be easier – quite the contrary. Boeing's KC-46A program has been far from trouble-free (to put it mildly). And now, Airbus will partner with Lockheed Martin, an expert military contractor. Many believe that Boeing's win in this new USAF tanker competition, will depend on improving their tanker.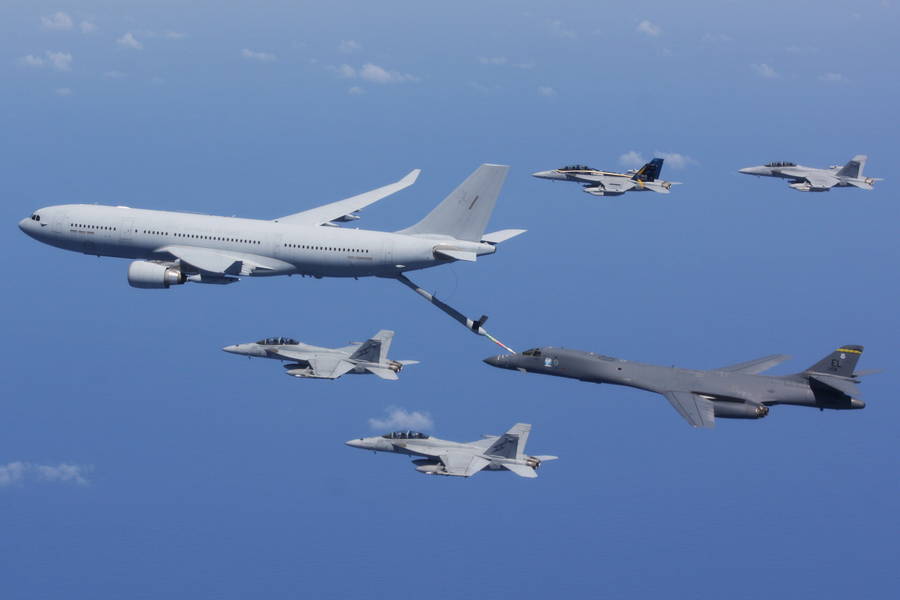 Ideally, Boeing's new tanker would be an off-shoot of their New Mid-size Airplane (NMA) or New Boeing Plane (NBA). That's if the latter is a twin-aisle jet, close in size to the 767. But this is out of the question. Such an aircraft could take a decade to hit the market, and the USAF wouldn't wait that long. Improving their 767 freighter platform itself, is likely Boeing's only way of improving their tanker.
This wouldn't be Boeing's first time planning to improve the 767 – then as a freighter and passenger jet. We have previously looked at the 767-X and 767-XF, as an NMA alternative. In essence, this is a 767 with General Electric GEnx engines. These engines currently power the 747-8 and the 787. A version for the 767 would be closer to the 747-8's GEnx-2B (below).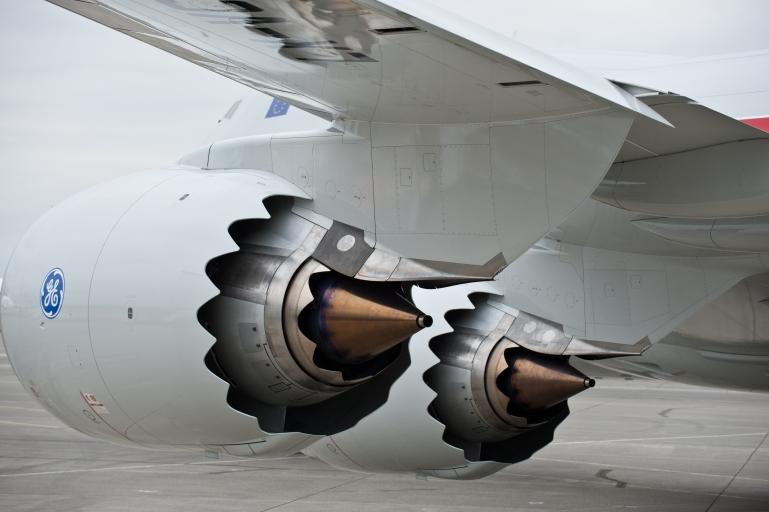 Re-Engining Boeing's Bread-And-Butter Freighter
But it's not that simple. The fan diameter of the GEnx is larger than that of the PW4000 or GE CF6, currently powering the 767. The 767-X/XF would require taller (telescoping) landing gear, to accommodate those engines. Ideally, it would also have a new wing. But Boeing knows all too well that re-engining AND re-winging a plane isn't a quick job. See 777X.
We previously examined the idea of this re-engined 767, as a possible "quick" answer to the A321XLR. But this idea of an updated 767-X or 767-XF freighter, was shelved at least once, before Boeing's MAX crisis. It would be costly, and the market prospects of a passenger version are… doubtful, at best. But could such a platform win Boeing's next air refuelling tanker contract? Could the 767-XF become the KC-46B?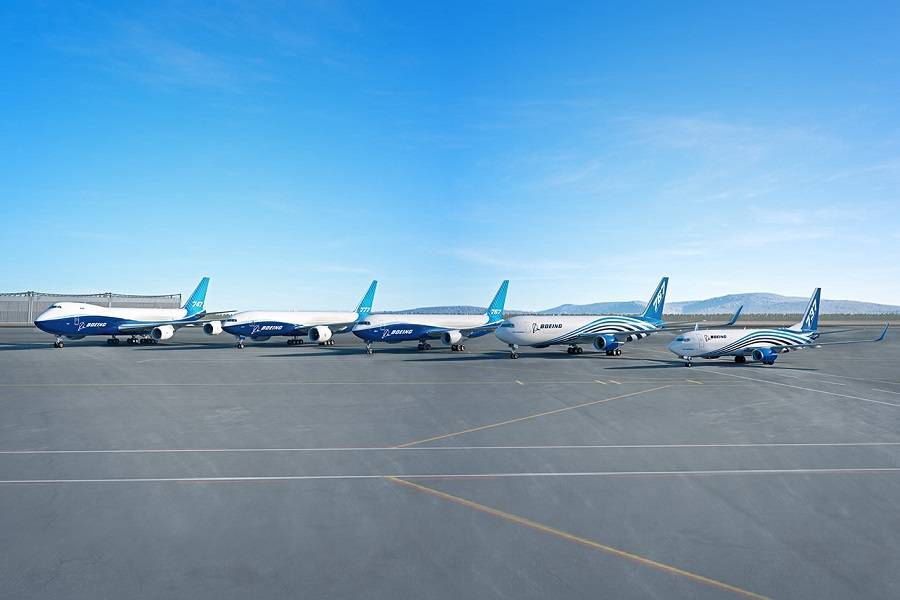 If it did, obviously Boeing could still introduce a freighter version. The plane would meet the post-2028 emission/noise regulations. And cargo operators clearly need little convincing of the merits of the 767, as a freighter. Also, these operators wouldn't need it until 2028, with USAF having a similar or later delivery requirement for its tankers. Boeing should have the time to do it, if they launch it soon!
Two Can Play The Re-Engine Game
This brings us to Airbus. They call their bid with Lockheed the LMXT tanker. 'LM' is obviously 'Lockheed Martin', the 'XT' bit is more mysterious. Some analysts expect the two partners to offer a version of the Airbus A330 MRTT based on the A330neo. Except, it could have American engines, instead of Rolls-Royce's.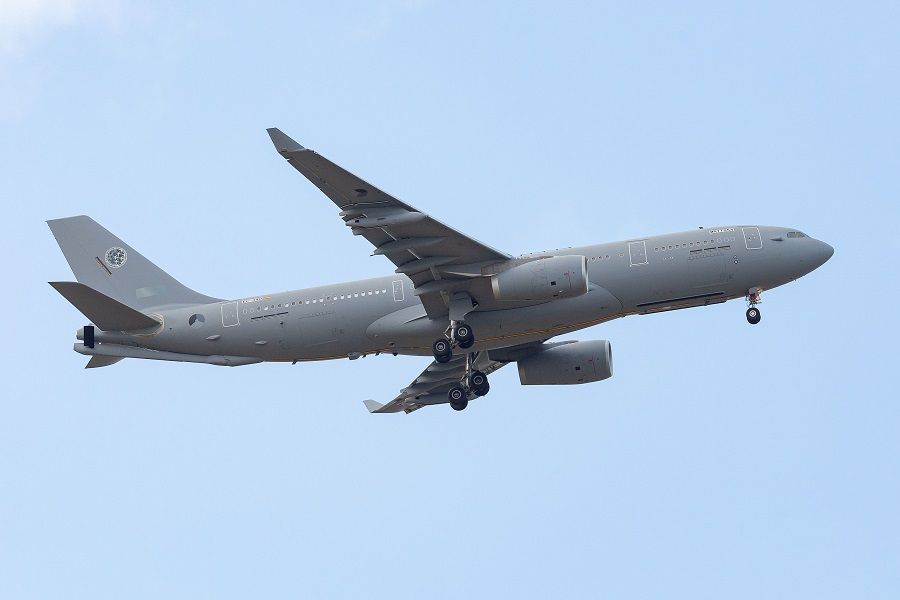 Stealing a page from Boeing's re-engining of its freighter, could help Airbus in other ways. Some argue that an American engine option will be a necessity, for the Airbus A350F. But this plane is too big to participate in the USAF tanker competition. So, could Lockheed's participation motivate Airbus to re-engine the A330neo? And if so, could we see an A330neo freighter (A330-800F?), competing with Boeing's commercial offerings, post-2027/28?
There are a lot of things in Boeing's plate today, beyond freighters. The 737 MAX will hopefully be ungrounded everywhere by the end of the year, but the 777X and 787 programs are still a worry. In any case, freighters are one of Boeing's traditional strong suits. They have been detailing demand for freighters 20 years into the future.
So the question is, which freighter size is Boeing's biggest earner? And how can the upcoming USAF KC-Y tanker competition affect their freighter projects?