The management of the Volga-Dnepr airline group announced that they are laying off most of the pilots it has that fly Boeing freighters.
Volga-Dnepr is famous for its Antonov An-124s, which fly oversize cargo around the world. In recent years the company has transported the monstrous engines for Boeing's new 777X flight test aircraft. But the airline group also has a number of subsidiaries, including Atran and AirBridgeCargo (ABC), that fly Boeing freighters.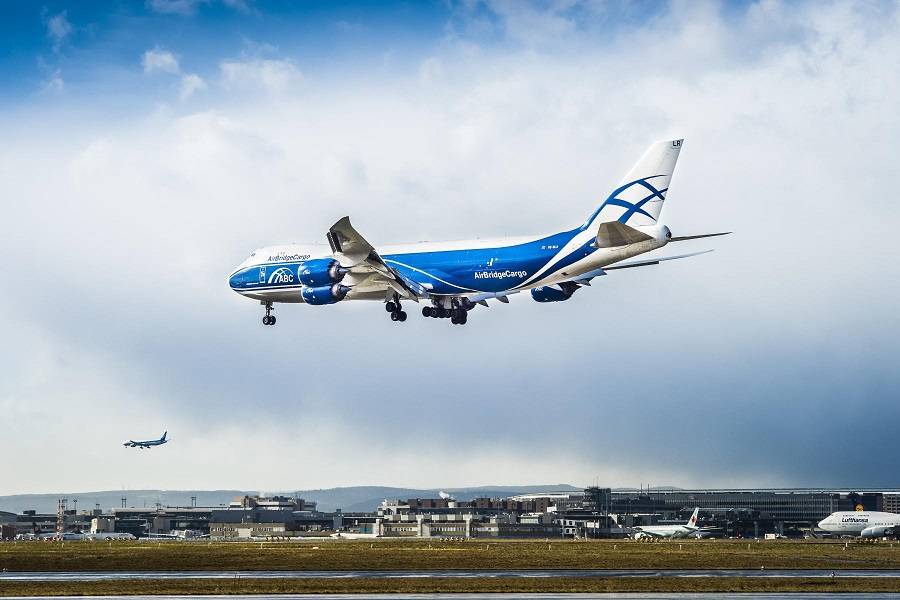 There are also some foreign subsidiaries in Germany and Britain (Cargologic Germany and CargologicAir) flying 747s and 737s. Unfortunately for the Volga-Dnepr group, international sanctions against Russia meant that it couldn't use this fleet and its pilots. Other state-owned and private Russian airlines "nationalized" lessor-owned aircraft, as we've seen.
Volga-Dnepr Pilots Have No Planes
Volga-Dnepr didn't do this. The nature of their flying means that they would gain little by trying to fly their Boeings only within Russia and non-sanctioning countries. With China, Europe, and the USA being key markets for Volga-Dnepr, it decided to ground its Boeings – and their pilots. As we have seen, China effectively banned Russia's "re-registered" (i.e. stolen) Airbus and Boeing aircraft.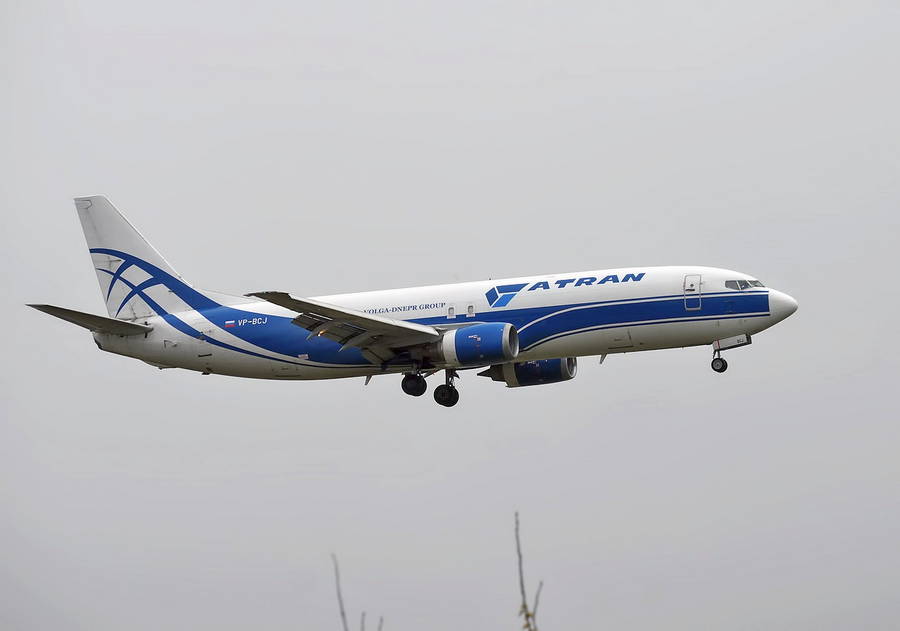 There was some controversy earlier in the year, particularly about Cargologic Germany and CargologicAir. These companies also grounded their Boeing fleets in early March, at the same time as the rest of the group. Despite being EU and UK business entities, authorities in these countries believed that their business interests aligned with their parent companies.
It is not clear if any pilots for these aircraft were able to move elsewhere within the Volga-Dnepr group. But the company's fleet of 747s, 737s, and its solitary 777, number 31 aircraft. Its Antonov and Ilyushin models stand at 17. Of these, four An-124s are stuck outside Russia: one in Canada and three in Germany. There is also one in non-flying condition within Russia, in Novosibirsk. This is the one that suffered a spectacular uncontained engine failure, late in 2020.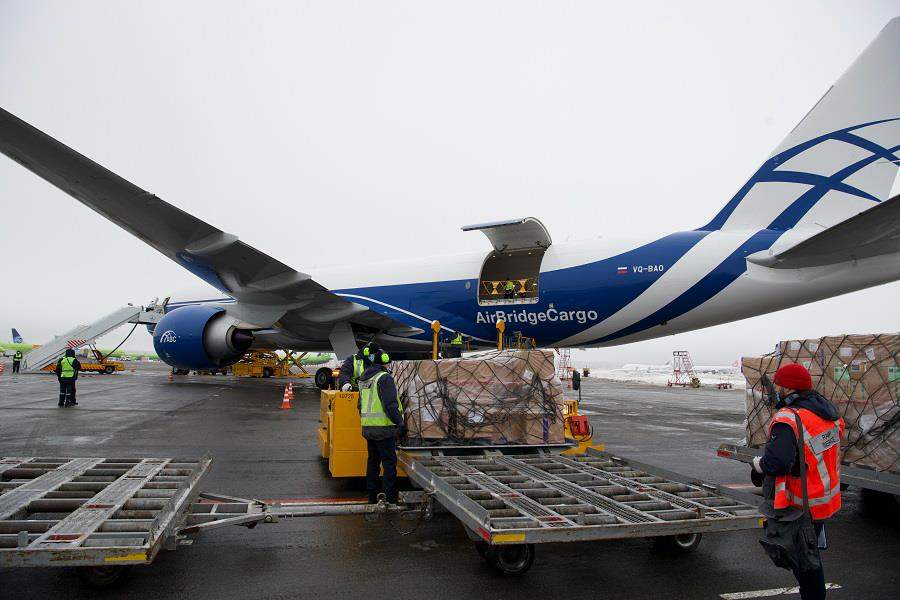 A Different Operation?
The Russian government is reportedly trying to support the Volga-Dnepr group since it owns over 70% of Russia's cargo fleet. But this support can't save the 200 pilots that used to fly the Volga-Dnepr Boeings. In total, the airline group has 3,000 employees. How many of these relate to the Boeing fleet, is unclear.
Previously, Volga-Dnepr had requested to return some aircraft to foreign lessors. The idea was to then lease the same aircraft to non-sanctioning countries – specifically in the Gulf area. Operating under airlines there, the aircraft could then fulfill some… shared roles. We don't know if Volga-Dnepr intended to send some of its Boeing pilots there, to fly the aircraft. But if it did, it wouldn't be the only Russian airline doing so.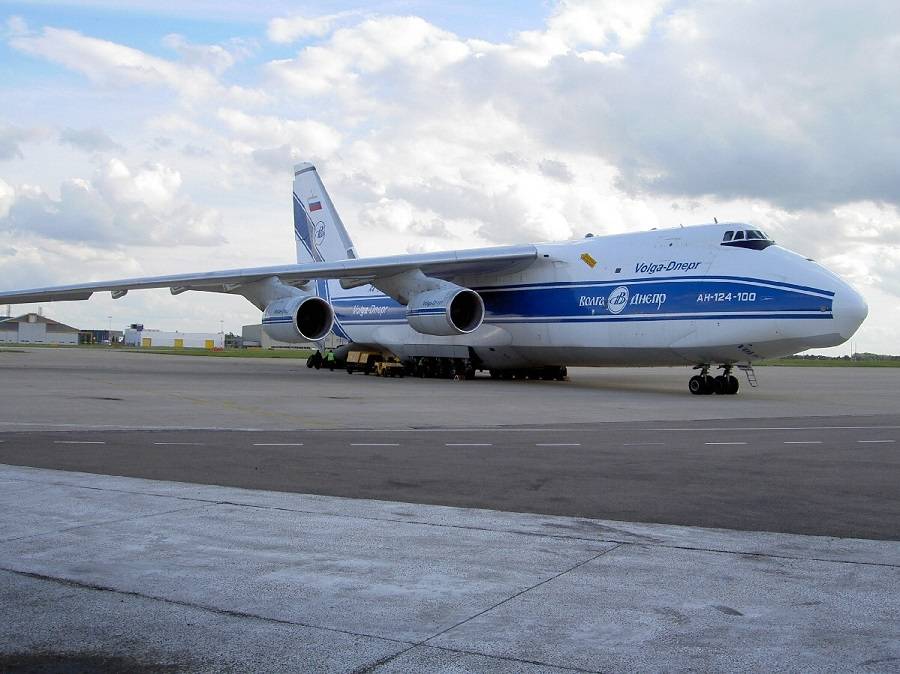 The above is an idea that we heard of in July. We don't know if it is still a possibility. It would be rather unlikely that sanctioning countries would approve such an agreement, letting these jets use their airspace. The US, in particular, has been warning countries about even refueling these jets – let alone flying them operationally.
We will have to wait and see what the fate of the Volga-Dnepr pilots will be. Russia has already been placing obstacles for pilots wishing to find employment in other countries. With aircraft parts also being a seemingly escalating problem, the next few months could be critical for Russia's aviation industry