An Ethiopian Boeing 737 landed at the wrong airport in Ndola, Zambia, and just two and a half hours later, another went around at just 50 feet!
The first flight into a brand-new airport is a big deal. Airports aren't cheap and when a new one is finally ready, those involved ensure that a suitable celebration takes place! Of course in reality, the first plane that lands at a new airport isn't all that impressive. The job goes to a smaller aircraft, tasked to check that navigation and approach aids work properly. So the 'celebrated' flight, complete with water salute, is the first commercial flight.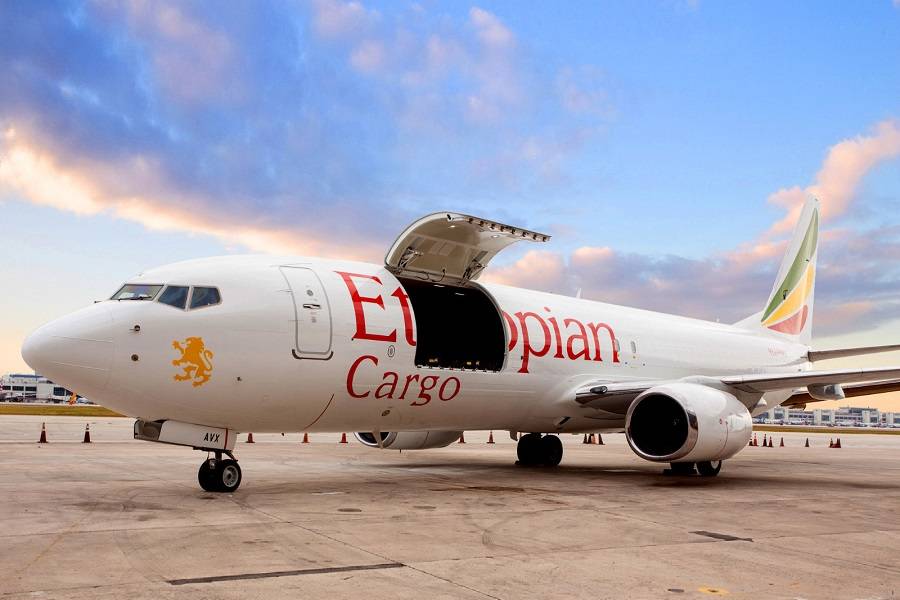 Ethiopian's wrong airport flights certainly are commercial, so perhaps they will add a bit of colour to the opening ceremony, when it comes. The incidents happened yesterday. The first aircraft to approach the wrong airport was an Ethiopian 737 freighter, flight ET-3891, from Addis Ababa, Ethiopia. Its destination was the Simon Mwansa Kapwepwe International Airport, at Ndola, Zambia. This airport is very close to Ndola itself, at its southeastern side.
The Wrong Airport's Identity
The Ethiopian 737 instead approached and landed in the wrong airport, i.e. the Copperbelt International Airport, west of Ndola. The airport is still under construction. The aircraft taxied to the apron, where many construction workers waved at the pilots, to let them know of their mistake. The Ethiopian crew taxied back onto the runway, backtracked to position (there is no parallel taxiway) and took off.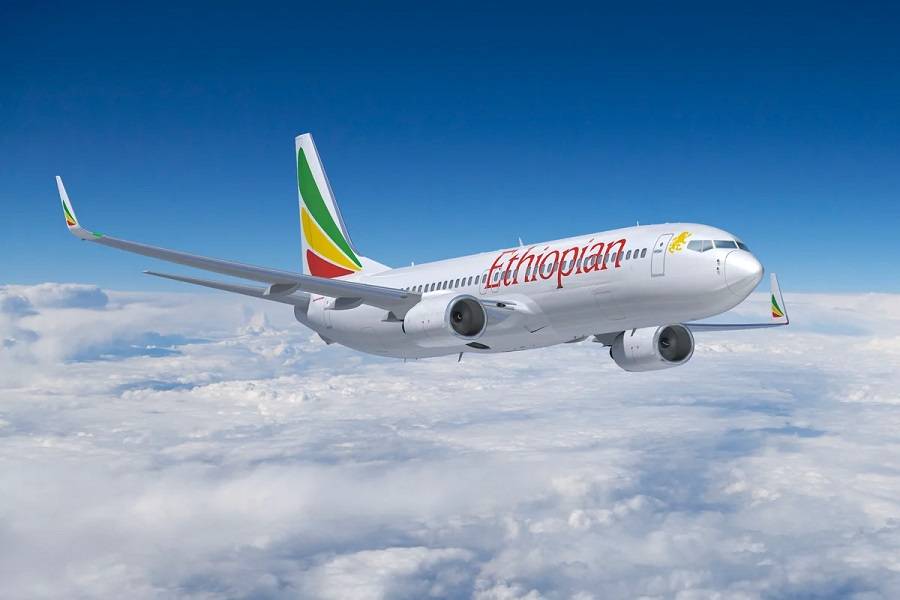 That first aircraft landed at approximately 07:00 UTC. And at around 10:30 UTC a second Ethiopian 737 almost repeated the wrong airport landing. This was a passenger flight, number ET-871, also from Addis Ababa. This aircraft got to within 50 feet of landing, before going around. Construction workers reportedly waved to the crew, who may have noticed their error by this time. The aircraft then positioned for a landing at the right airport, without further incident.
Ethiopian isn't the first airline to land at the wrong airport, by a long shot. There are many parts of the world where two airports are in close proximity. And if their runways have the same heading, mistakes can and do happen. When both airports are active and/or have existed for some time, crews will have information, warning them of a possible mix-up. But when an airport is new, this information might not be there. Or, perhaps the airline might not get timely updates, as construction at the new airport progresses.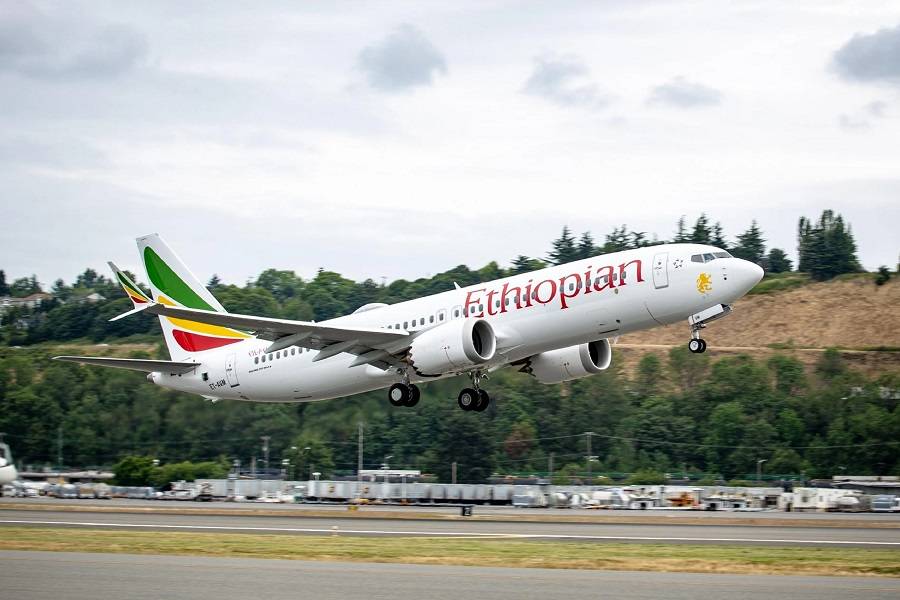 Extenuating Circumstances?
In this case, the right and wrong airports' runways appear to differ in heading by less than one degree. And they are approximately 16km/10mi apart. This may sound a lot, but lateral separation appears to be less than 3.9km/2.4mi. These still are big distances. But once again, such mistakes have happened before, even in places with plenty of reference points between airports.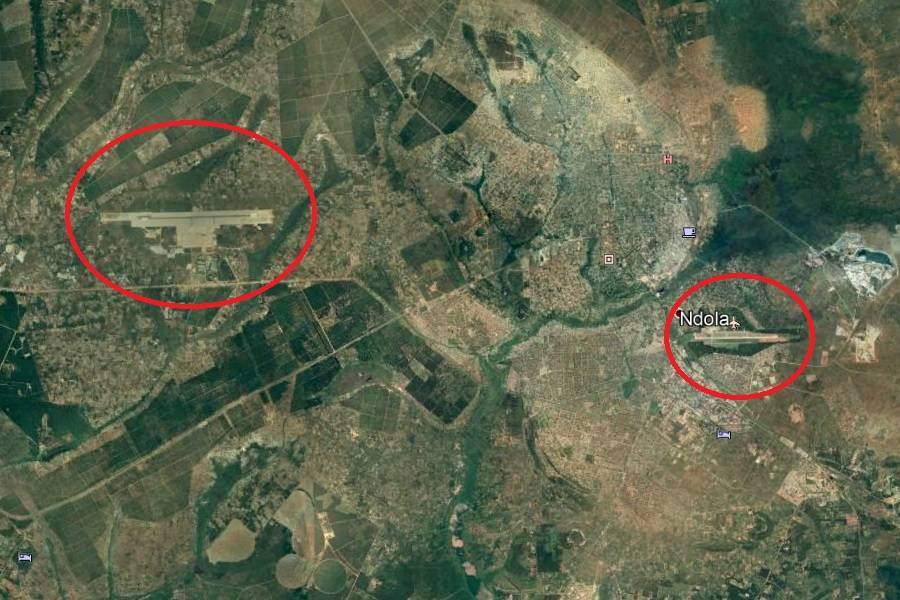 Also, some reports suggest that both airports recently changed names! Previously, the existing airport was the 'Simon Mwansa Kapwepwe Airport'. It is now 'Ndola International'. The new airport was 'Copperbelt International Airport', but it very recently became… 'Simon Mwansa Kapwepwe International Airport'. If this report stands, it means that Ethiopian's flights landed at (or approached) the wrong airport, which now has the name that the right airport used to have!
At this point of course we don't know what might be the cause of this embarrassing event. However, the fact it happened twice suggests that, as with most aviation incidents, it's complicated. Ethiopian will look at the procedures its crews followed on the day, that may have contributed to the wrong-airport mishaps. Authorities will also be looking at any changes (or tests?) in new and old navigation equipment on the ground.