A ground vehicle came into contact with a Wizz Air A320neo, that was about to depart from Gdansk in Poland. It's the second such incident in a month!
The ground vehicle collision involved a brand-new A320neo, belonging to Wizz Air. It happened on the 6th of February (today). The airline only took delivery of the aircraft last September. Its registration is HA-LJC. It was getting ready to depart for flight W61661, to Dortmund, at 6:40am local time.
https://twitter.com/xHINCulek/status/1357992628327964673?s=20
There is no official information at the moment. However social media pictures show a ground vehicle in contact with the nose cone of the Wizz Air Airbus. The vehicle appears to be a heavy Unimog truck. Such vehicles can come in handy for pushback purposes, under certain circumstances.
Pictures show a tow bar attached to Wizz Air's Airbus, but the ground vehicle's role isn't entirely clear. In any case, the incident appears to have happened during or shortly after pushback, from Gdansk Airport's Gate 22. The aircraft is still on the ground in Gdansk as of this writing, 14 hours later. Wizz Air's HA-LJF eventually performed the flight, departing at 8:56am local time.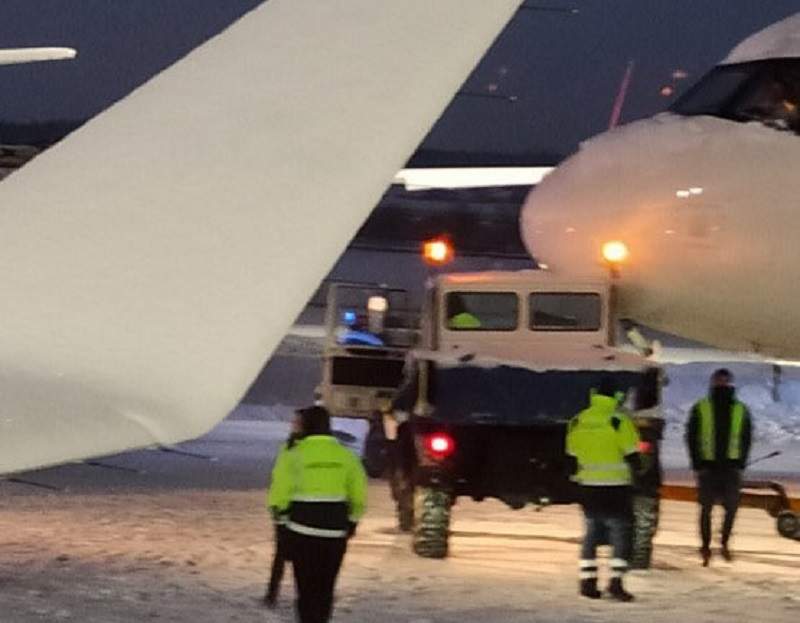 The Other Wizz Air Ground Vehicle Incident…
It is possible you might be reading this and wondering if you've read it before. You may well have read something eerily similar, a bit less than a month ago. This was an entirely different incident. However it also involved a collision with a ground vehicle, and a brand-new Wizz Air A320neo. And it was also in Gdansk!
The ground vehicle in that incident was a water-supply truck. The aircraft was HA-LJB, delivered to the airline in July last year. Again, the exact circumstances are unclear. But it appears that the aircraft was stationery, when the truck reversed into it. This happened on the 8th of January. The incident aircraft has not flown since.
https://twitter.com/xHINCulek/status/1347257740574519303?s=20
It is easy to make ironic comments, but it is worth pointing out something here. Firstly, Wizz Air appears to have more flights into Gdansk than the next two airlines (LOT and KLM) combined. So that a ground vehicle incident there would involve Wizz Air, is not surprising. However it is something that local authorities will want to examine closely. At least the second incident doesn't appear to have damaged the aircraft's structure.
We know that the pandemic has caused a lot of furloughs and redundancies. These are not just affecting airline staff, they also seriously impact airport workers. And those that are still lucky to have employment, are working extra hard. Let's hope that authorities learn from incidents like this, before they become a trend.