With plans to train 5,000 pilots by the end of the decade, United Airlines inaugurated its Aviate Academy, this week. And it's not alone.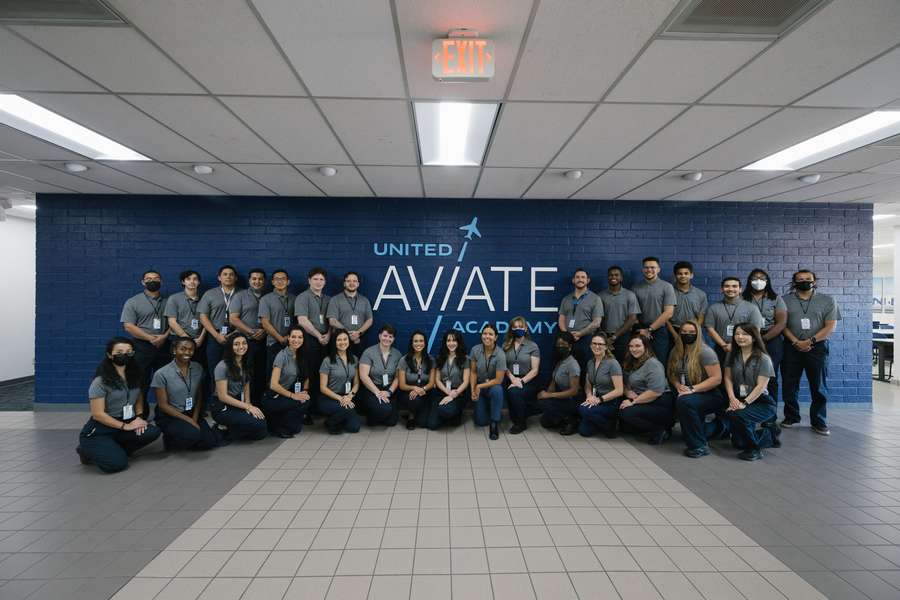 Last summer, United ordered 270 new single-aisle aircraft from Airbus and Boeing. These orders came on top of others, for a planned total of 500 new single-aisle jets. Many of them will replace existing aircraft. But the airline has long-term plans to expand and will need to increase the size of its fleet. And it will also need pilots to fly these jets – and replace pilots that will retire in the meantime.
Also last summer, United showed up at the Air Venture airshow at Oshkosh, Wisconsin, promoting its upcoming "Aviate" flight academy. Even before the pandemic, the airline had been looking at ways of handling the looming pilot shortage. In 2020, many believed that this shortage was gone. But many observers noted that the causes of this shortage did not go away. The pandemic pushed them back – but if anything, the shortage looks set to be more urgent now.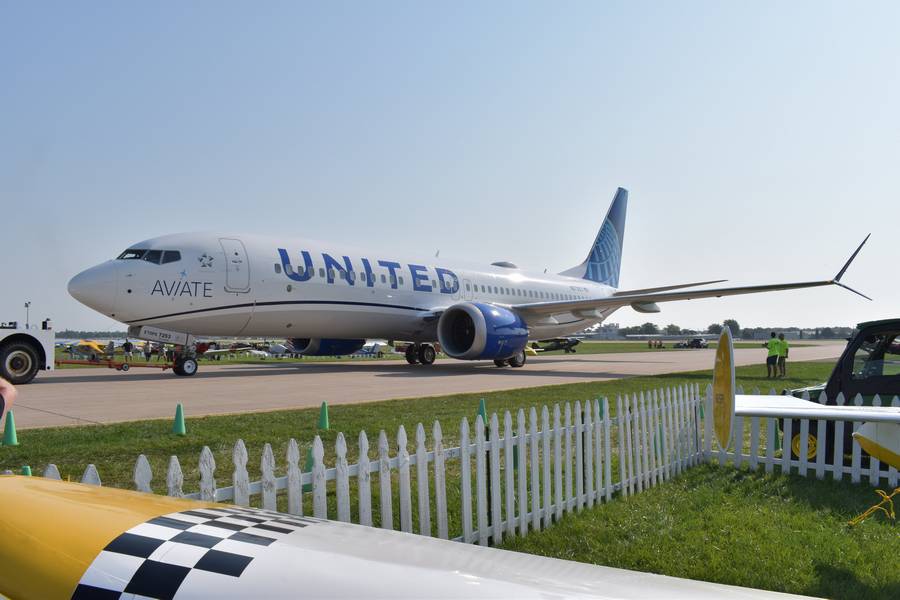 The Role of the United Aviate Academy
For United, the Aviate Academy will handle only half of its pilot recruiting requirements. The airline plans to hire "at least" 10,000 pilots by 2030! In the US, the military remains a decisively-sized source of new commercial pilots, much more than in Europe and elsewhere. But in 2020, many military pilots that might have switched to the airlines, likely elected to commit to the military for longer.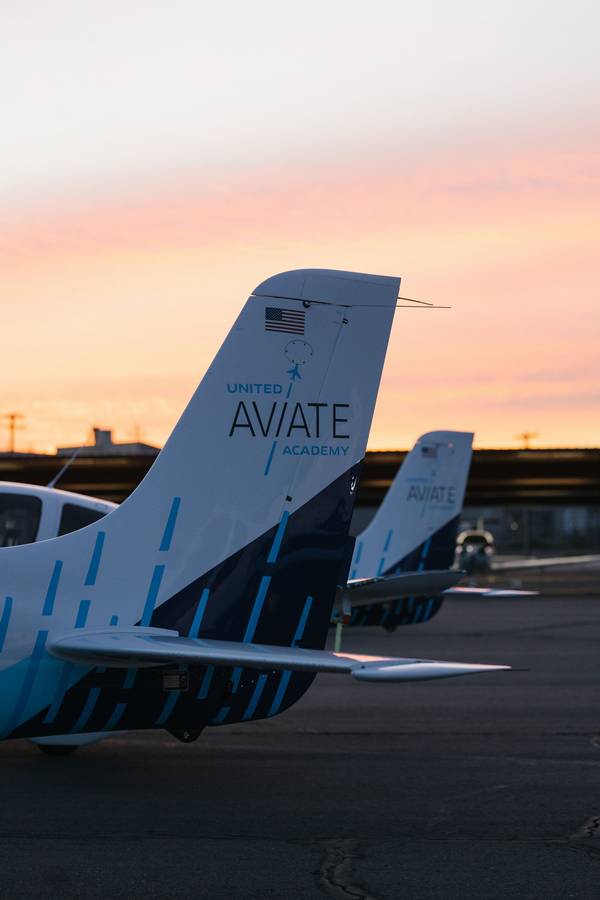 Meanwhile, those pilots that were nearing retirement before 2020, still need to retire. This was the original reason why the airlines expected a pilot shortage. Worse, the pandemic caused many of these pilots to retire even earlier. All this makes moves like the United Aviate Academy all the more urgent. Other airlines in the US and elsewhere may collaborate with existing flight schools. But their efforts are in the same direction.
So on the 27th of January, the United Aviate Academy officially welcomed its inaugural class of trainee pilots. The academy's home is at Goodyear Airport (KGYR) in Phoenix, Arizona. The facility takes up a space of 340,000 square feet (31,600 square meters), consisting of multiple hangars, teaching and office space, as well as dormitories. As the pictures show, the school uses a leased fleet of Cirrus SR-20 single-engine piston aircraft.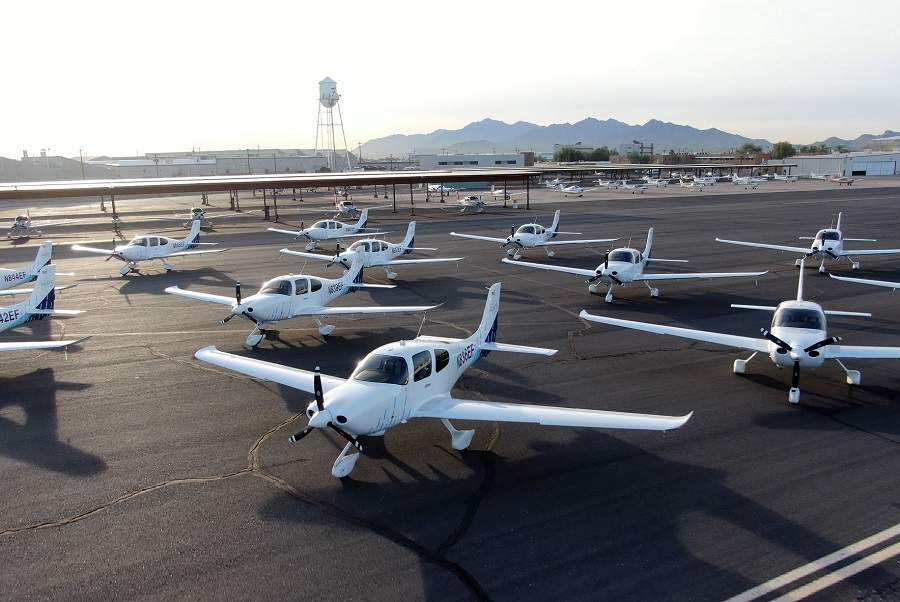 Finding Future Talent
The United Aviate Academy aims to train a minimum of 500 students per year. United is keen to promote its focus on diversity, with 80% of the class consisting of women or minorities. Further, United and its partners have committed $2.4 million in scholarships, to open the pilot profession to those who have the talent but lack the financial means.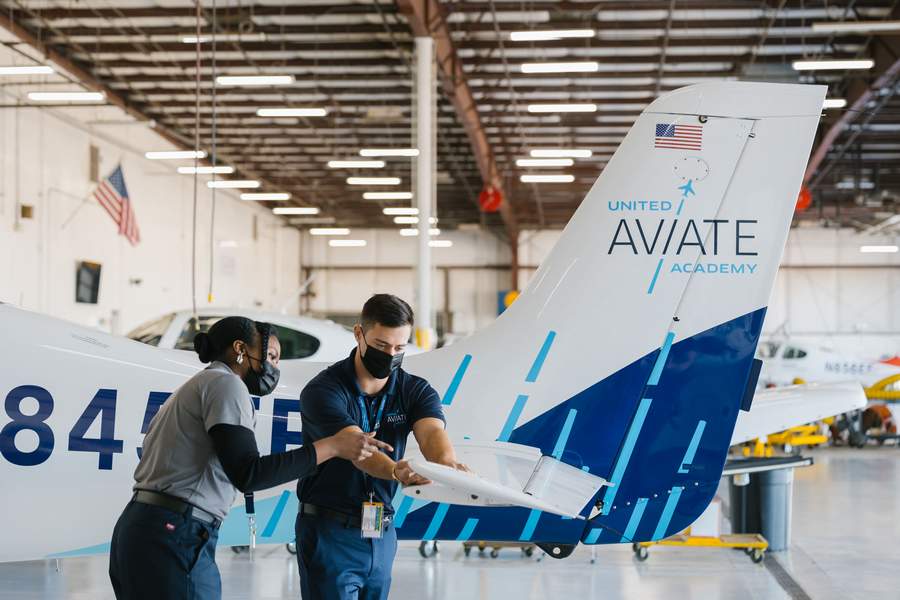 The airline is partnering with a number of organizations, to find talented candidates. United CEO Scott Kirby said this, about the Aviate Academy and its inaugural class:
"Our pilots are the best in the industry and have set a high standard of excellence. Recruiting and training even more people who have that same level of talent, motivation and skill is the right thing to do and will make us an even better airline. I couldn't be prouder of this first group of students and look forward to meeting the thousands of talented individuals who will pass through these doors in the years to come."