A United Airlines Boeing 777-200 was climbing out of Denver (KDEN) when the No2 engine lost first its inlet, then more parts, which fell into Broomfield, west of Denver.
The 777 was performing United flight UA-328, to Honolulu. On board were 231 passengers and 10 crew. The aircraft took of from runway 25, and had just climbed past 13,000 feet, over the town of Broomfield. Then for an as-yet-unknown reason, the inlet and cowling of engine No2 separated from the aircraft. The pilots had fire indications, shut down the engine and declared an emergency. They stopped the climb at 13,450 feet.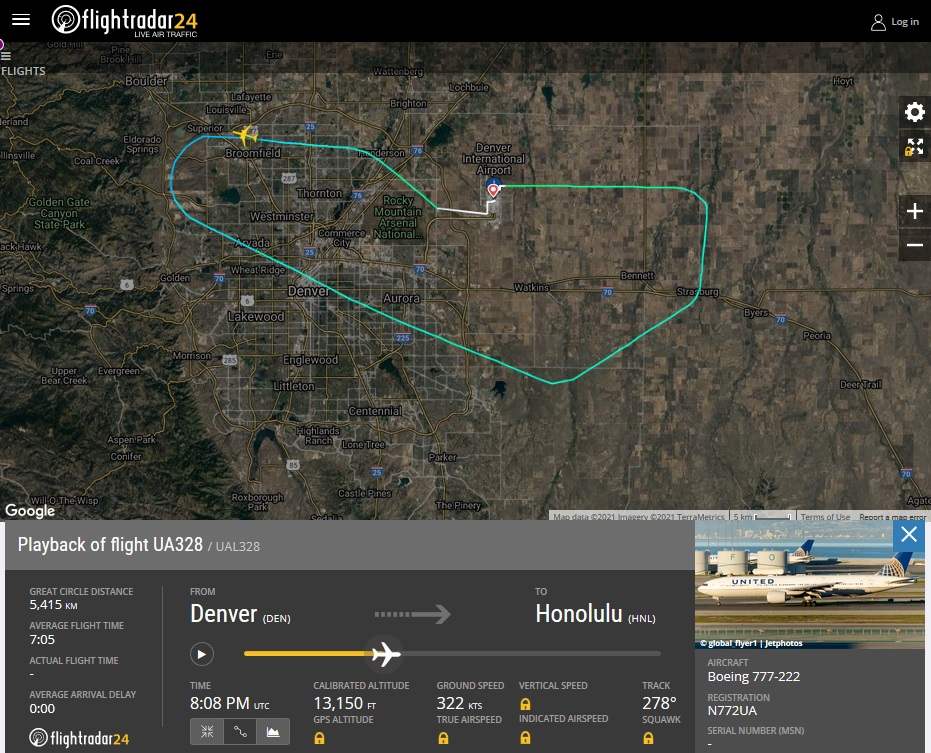 Ground observers reported hearing a loud noise from the United 777 and seeing smoke at the same time. The inlet of the engine landed in one piece, in a front yard. More parts of the cowling damaged the roof of another house, or fell in a high-school football field and a nearby park. There have been no reports of injuries at this time. The aircraft entered clouds soon after its engine issue. This meant that in some areas people could see falling debris, but not the aircraft itself.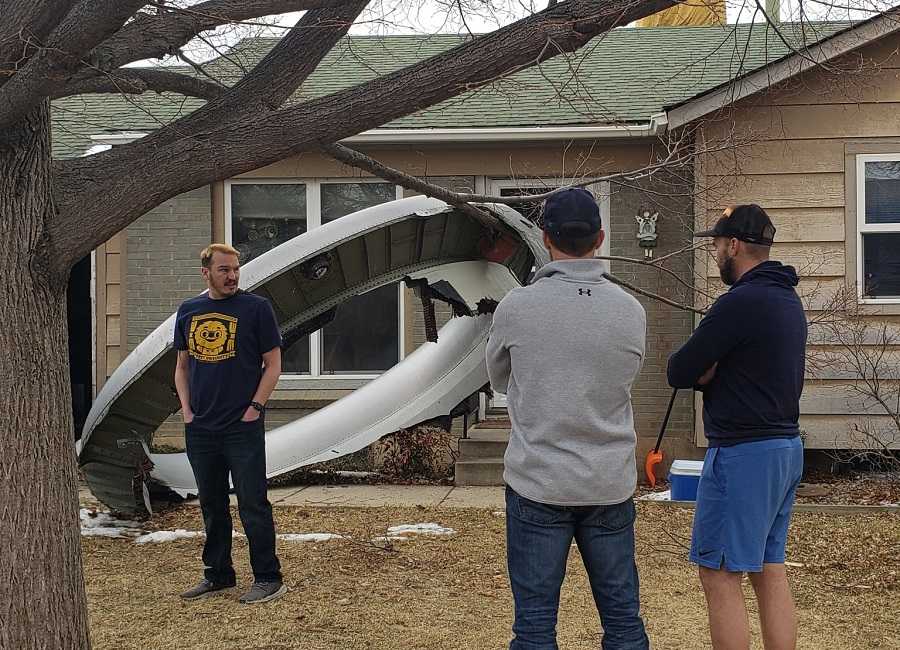 The United crew made it back to Denver, where the tower offered the 777 any runway. The crew elected runway 26. They made an uneventful landing roll, 23 minutes after departure. The aircraft stopped on the runway. Fire crews could still see fire indications and doused the engine, extinguishing it. Crews then towed the aircraft elsewhere.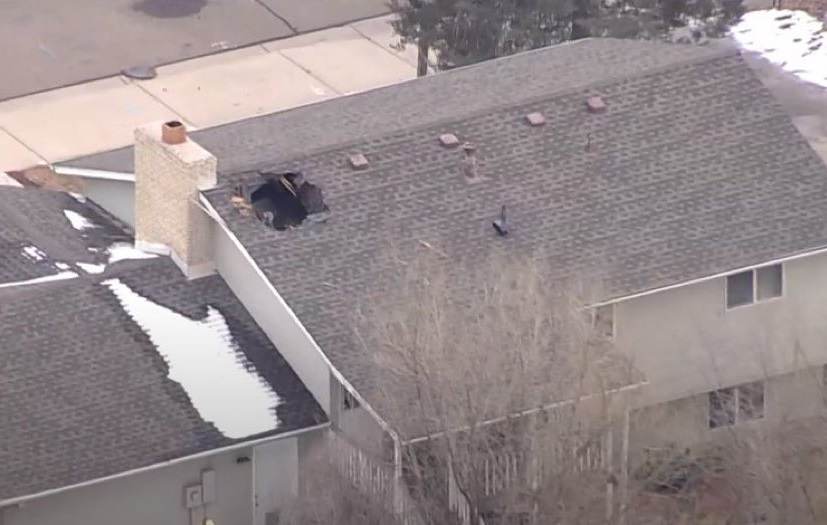 United Passengers Disembark The 777
There was NO emergency evacuation. Once the fire stopped being a concern, ground crews towed the United 777 to a stand, where passengers disembarked. There were no injuries among the passengers or crew.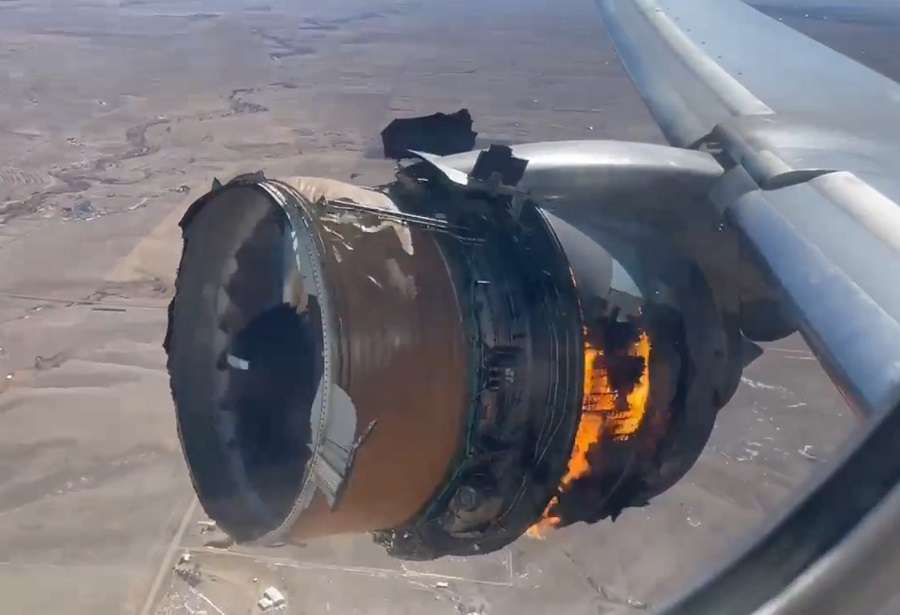 The United aircraft is a 26-year-old Boeing 777-222. It is quite an early example of this model, having line number 5. The engines are Pratt & Whitney PW4077s. United took delivery of it in September 1995. They are the only owner of the jet throughout its operational use.
The NTSB has a base in Denver, so they don't have far to travel. They are already deploying several members to the site of the United 777 incident. They will have a lot of pictures and videos of the event, both from the ground and on board.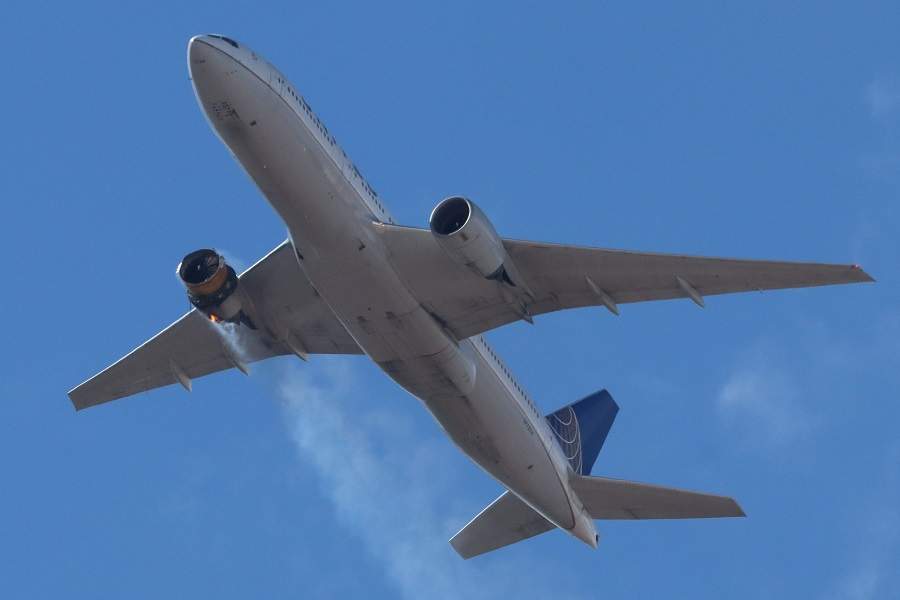 Saturday wasn't a good day for aircraft engines, it seems. We just reported on the Longtail 747 that appears to have suffered an uncontained engine failure. The United 777 certainly seems more spectacular. But let's hope that early reports of no injuries are confirmed, and that this becomes just one more strange event of these times.
Source: AvHerald