A Longtail Boeing 747-400BCF, taking off from Maastricht Airport (EHBK) appears to have suffered serious engine damage in the climb. And as a result, engine parts fell in the town of Meerssen, in the Netherlands.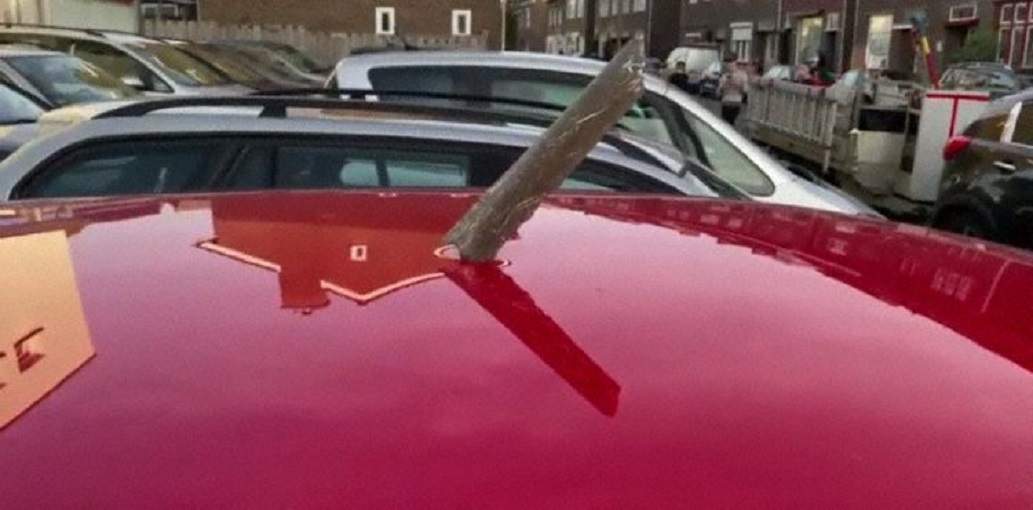 The aircraft was performing flight LGT-5504, from Maastricht to New York's JFK. It took off at approximately 16:11 local time today (Saturday) from runway 21. The town of Meerssen is only a few kilometres after the end of this runway. So as it flew over the town, the Longtail 747 rained debris on the ground. Locals reported a loud bang as the plane passed overhead. Also, some of the engine parts clearly hit with substantial energy.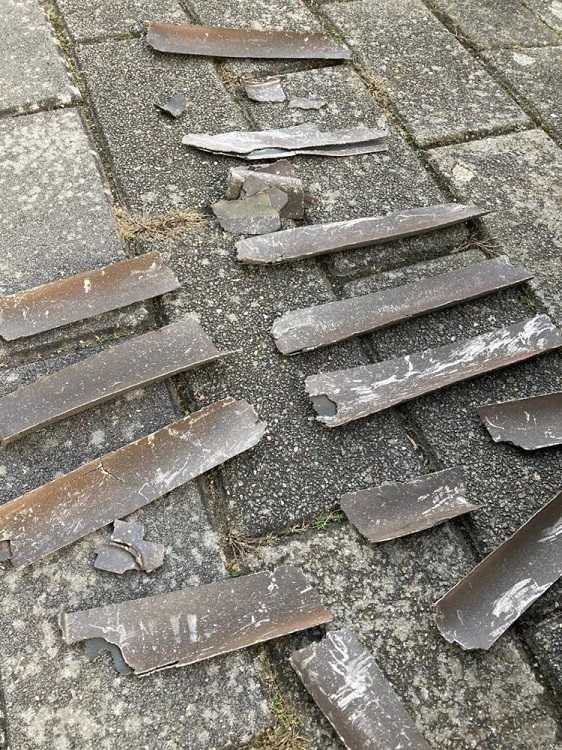 Images show one piece stuck in the roof of a parked car. Other cars also received damage. But more importantly, local reports mention that an elderly lady received minor injuries. The parts appear to be engine blades, most likely from a compressor stage. They are too small to be fan disk blades. The aircraft has Pratt & Whitney PW4056 engines. Other locals say that there were flames behind one of the right-hand engines. But actually, the crew reported that the failing engine was No1. Video of the Longtail 747 shows a faint trail of smoke.
The Crew's Actions And About The Longtail 747
According to data from FlightRadar24, the aircraft was at about 2000 feet at the time of the incident. It initially slowed its climb, then continued climbing slowly. After pausing briefly at 6,000 feet, the Longtail 747 reached an altitude of 10,000 feet 8 minutes after take-off. It stayed at this altitude for around 35 minutes, dumping fuel in the process. Then the aircraft diverted to Liege, Belgium, for landing on runway 23L. It had spent about one hour in the air.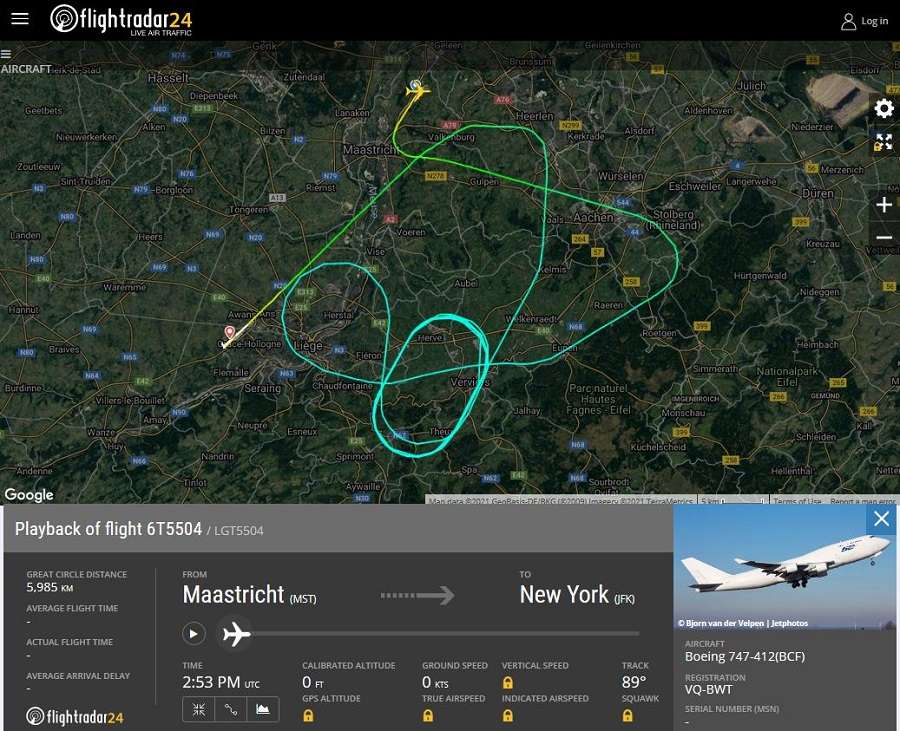 The aircraft is a 747-412BCF (Boeing Converted Freighter). It entered service a bit over 30 years ago, with Singapore Airlines, for about 13 years. Then after a brief (one-year) stint with Air India, it went to the US for freighter conversion, in 2006. And from early 2007 it saw service with Martinair, ACG Air Cargo and Rubystar. Finally, the 747 joined Longtail Aviation only in November last year.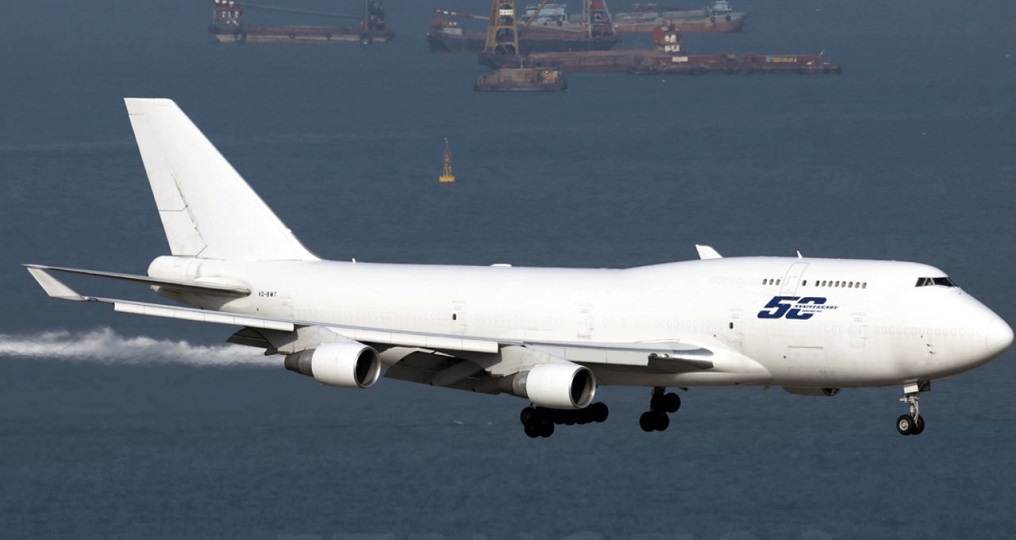 Police authorities in Meerssen have requested from locals NOT to move or touch any debris on the ground. Instead, people should alert the authorities about them. Finally, the Dutch Safety Board has already opened an investigation in the Longtail 747's uncontained engine failure.
Source: AvHerald