KLM Cityhopper retired its Fokker fleet, that the Dutch King would occasionally fly. But KLM has 737s… and the King was spotted flying one!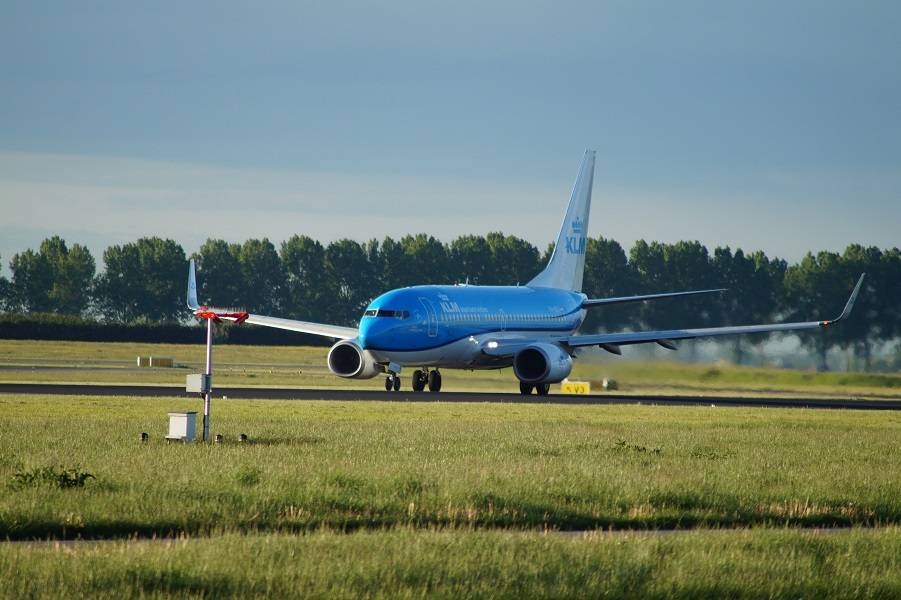 The passengers of a KLM flight were in for a surprise yesterday. "KLM" is an acronym for "Royal Dutch Airlines" – in Dutch, obviously. But yesterday's flight KL1355 was particularly royal! This was a flight from Amsterdam Schiphol (EHAM) in the Netherlands, to Prague's Vaclav Havel (LKPR) in the Czech Republic.
We already knew that Dutch King Willem-Alexander used to fly for KLM Cityhopper, as a First Officer. His aircraft type was the Fokker 70. However, the airline retired the last of these jets in 2017. And this was the year that KLM and the Netherlands King revealed his flying for the airline. At the time, many assumed that this was the end of His Majesty's commercial flying career.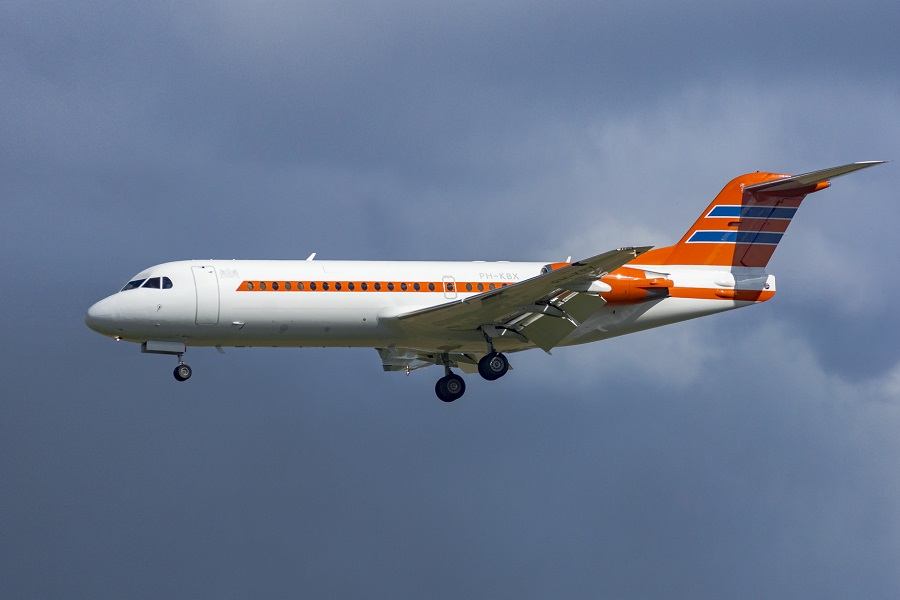 KLM Changes Aircraft – And So Does The Dutch King
2017 was also the year that the Netherlands government retired (or rather, sold) its own Fokker 70. In essence, that plane (PH-KBX, now VH-KBX with Australia's Alliance Airlines) was the reason the Dutch King flew for KLM. He had started flying the government F70 over two decades ago, i.e. well before becoming King. But he needed to have a minimum number of flying hours (and takeoffs and landings) to stay current.
https://twitter.com/KLM/status/864782520897998848?s=20
It is no coincidence that the government aircraft was a Fokker 70 – KLM was responsible for the maintenance of this jet. Having a type that the carrier's regional (Cityhopper) branch operated, made sense for maintenance and training. And by all accounts, the Dutch King greatly enjoyed flying as a KLM Cityhopper First Officer. He described flying as a chance to unwind and do something completely different from his typical duties.
KLM Cityhopper now operates a fleet of Embraers – mostly E190s (30), some E170s (17) and some new E195-E2s. But the present KLM Cityhopper fleet matters little to the King because the new Dutch government jet isn't an Embraer. As we saw previously, it is PH-GOV, a Boeing 737-700 BBJ (Boeing Business Jet). And as luck (?) would have it, KLM has plenty of 737NGs.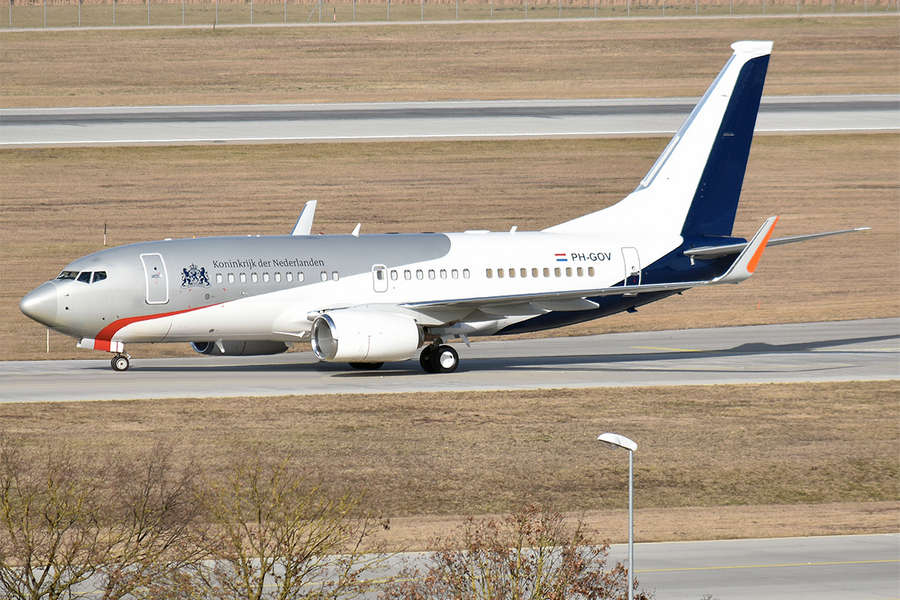 The 737 Era?
His Majesty got a 737 type rating, to fly the new government 737 BBJ. And while officially there was no information about it, we speculated that he still flies commercially, too – if for no other reason, to keep his currency. Well, flight KL1355 proved that the Dutch King is still an occasional First Officer for KLM.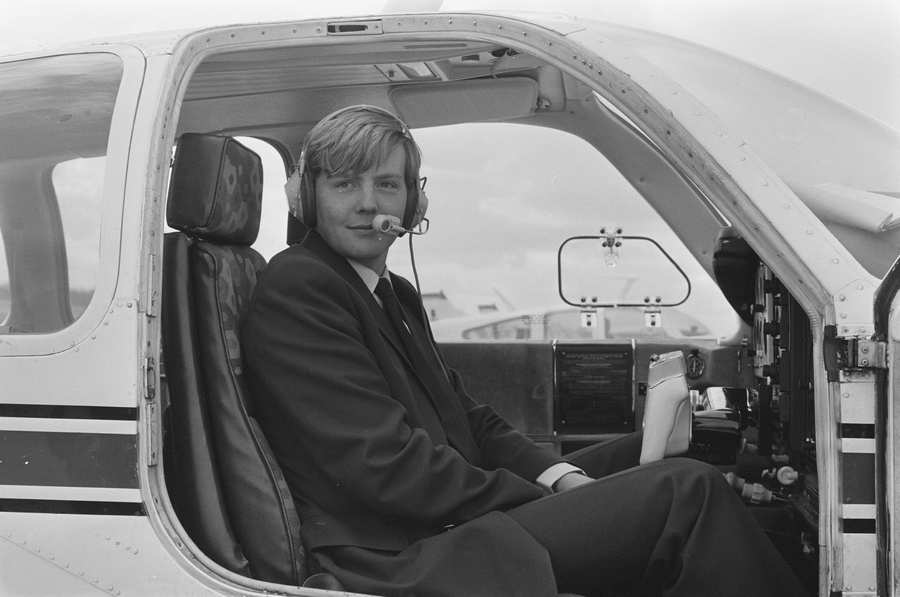 This particular flight included many football fans. Today (Thursday) there is a match between Feyenoord (from Rotterdam) and Slavia Prague. The plane used for Flight KL1355 yesterday was PH-BXU, a fifteen-year-old 737-800. But the KLM passengers didn't know that the Dutch King was their First Officer, until after departure.
The King is a known supporter of Ajax football club (Amsterdam) and couldn't resist joking about Feyenoord on the PA. In previous interviews, the Dutch King said that he never had a problem with KLM passengers recognizing him. A uniform with a hat certainly helps. But his voice over the PA sometimes gave him away. And it seems that such was the case with yesterday's flight.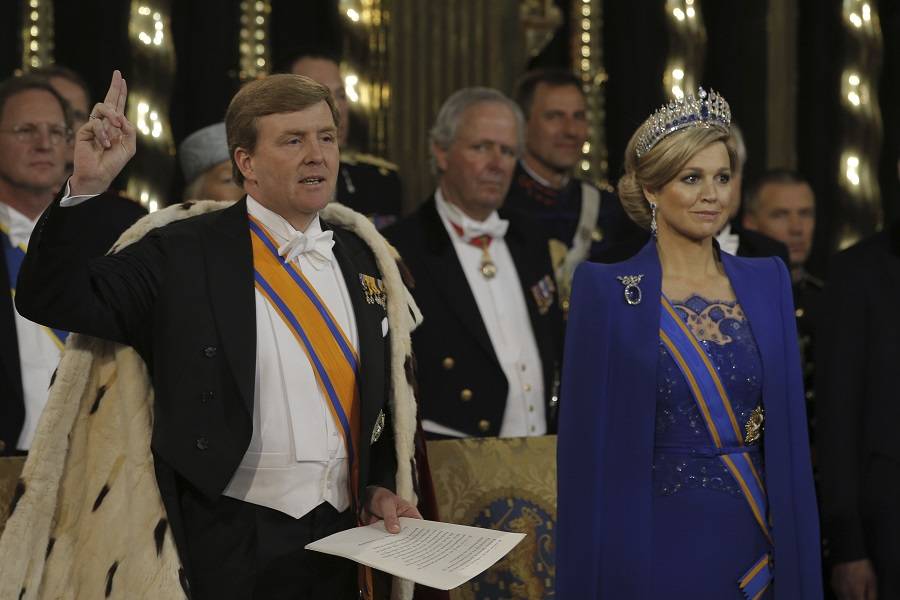 In any case, his in-flight football jokes didn't go too far – his wife is a Feyenoord supporter, after all. Ajax fan or not, the passengers apparently enjoyed learning who was flying them to Prague. Some even managed to take a photo of the Dutch King, as they exited their KLM aircraft.