KLM retired the older Fokker 70 but still, the King of the Netherlands continues to fly. He now flies the 737. But how many does he fly? And how often?
On the 5th of July, His Majesty King Willem-Alexander of the Netherlands arrived in Germany for a three-day state visit. He flew there in a government-owned Boeing 737-700(WL)-BBJ, with tail number PH-GOV. There is nothing unusual about a Head of State making such a visit, of course. However there aren't many Heads of State that fly the plane themselves. Even 'only' as the First Officer…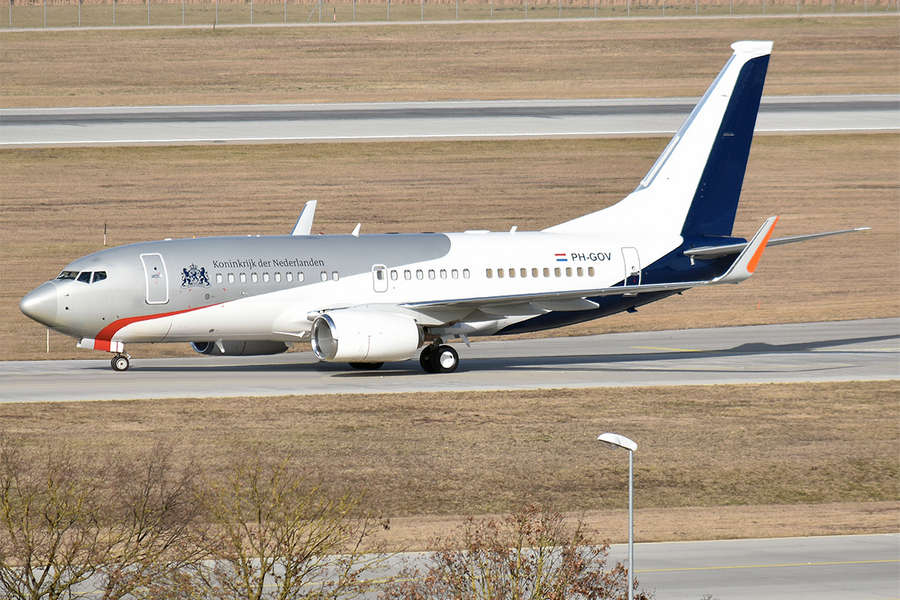 The aircraft, carrying the King (is 'carrying' correct when he's flying?) and a delegation of the Netherlands government, landed at Berlin's BER airport at 11am. We wish we could give you more precise timing information from FlightRadar24 or other tracking sites. But not surprisingly, these websites don't publish such data for aircraft of Heads of State – no matter who's flying.
The Netherlands government took delivery of this Boeing 737 BBJ in March 2018. Before this aircraft, they had a Fokker 70, to fly government officials around. The King of the Netherlands flew in it, too. And he often flew it himself. This was public knowledge at the time. What wasn't, was that the King also flew Fokker 70s for KLM Cityhopper, the main carrier's regional subsidiary. That became known around the time KLM Cityhopper retired its 11 remaining Fokker 70s, in 2017.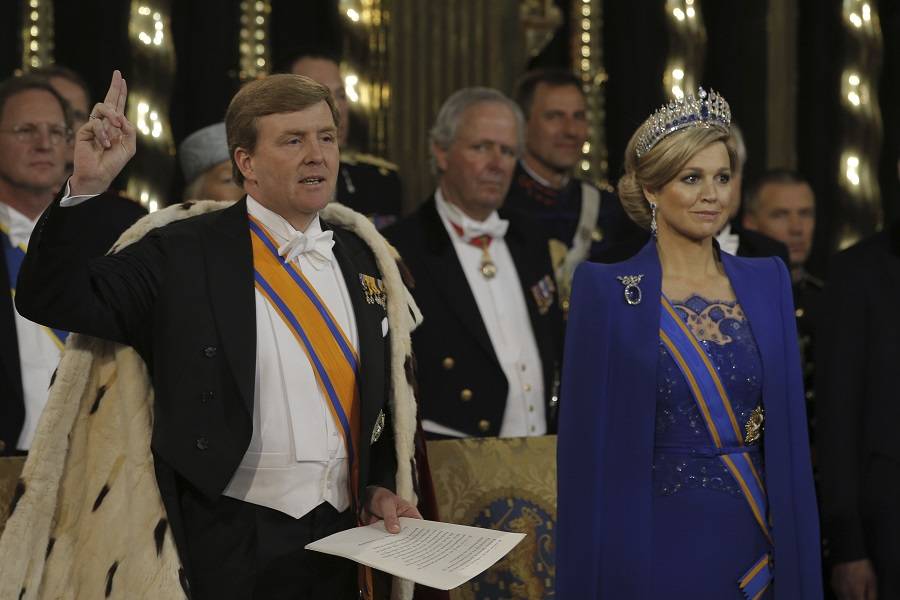 The King of the Netherlands and Flying
Willem-Alexander became a commercial pilot well before he became King of the Netherlands, in 2013. Already in the mid-1980s, he got his private pilot's license. And in the coming years, he added more ratings, eventually getting his commercial license. After getting a military pilot's license with the Royal Dutch Air Force in the mid-1990s, he got his Air Transport Pilot's License (ATPL) in 2001. It was around that time (or a bit before) that he began flying the government Fokker 70. And the KLM Fokkers, as it turned out.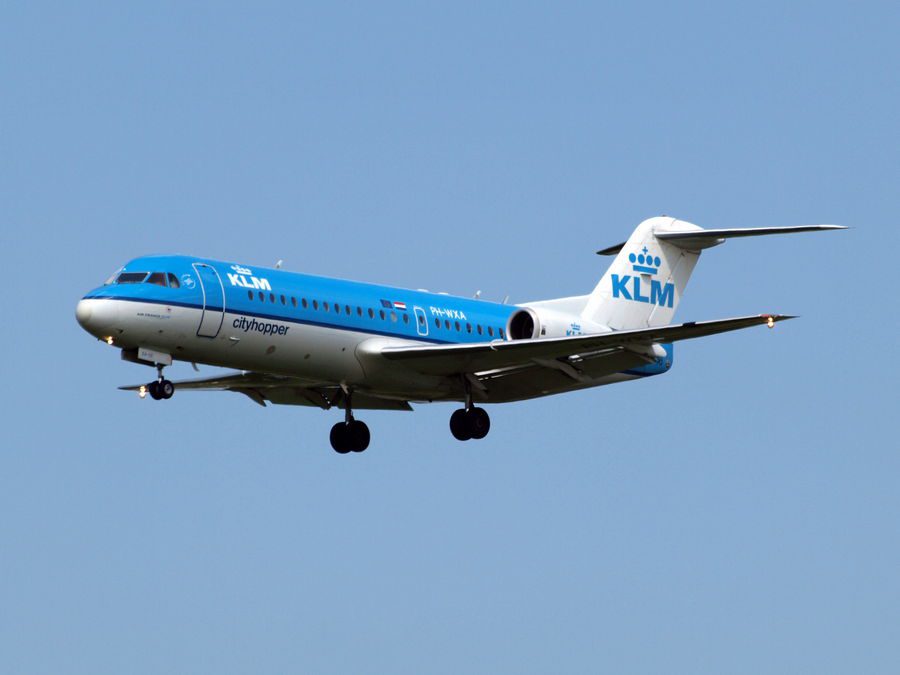 We don't know how often the King of the Netherlands really flew passengers with KLM Cityhopper. Officially, it was about twice a month. He has stated that keeping his anonymity at the airport, in uniform, wasn't an issue. KLM pilot uniforms have a hat, which helps. However, passengers would sometimes recognise his voice, when he made announcements. But between his voice and the Captain's, and people's indifference to announcements, his anonymity was safe.
Officially, the reason the King of the Netherlands was flying KLM's passenger jets, was to maintain his currency. This allowed him to continue flying the government aircraft, when he wanted to. In 2017, he announced that he would retire as a 'guest' FO with KLM Cityhopper. However, it appears that he subsequently got type-rated for the 737NG, to fly the new government plane.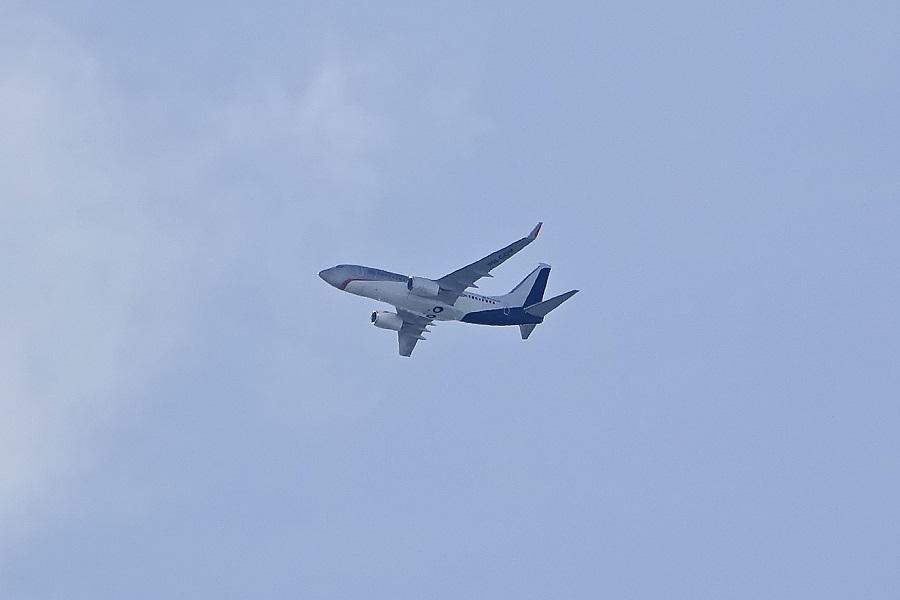 And this begs a question: how does he maintain his currency for the 737NG? Rules around maintaining currency haven't changed much in the last few years. If the King of the Netherlands needed those hours in the Fokker 70, doesn't he need them in the 737, too? Officially, we don't know. However, we DO know that KLM has 49 737NGs. And 13 of them are 737-700s…