The Rolls-Royce ACCEL team announced that their "Spirit of Innovation" just became the world's fastest all-electric aircraft, by some margin!
The electrification of aviation faces many challenges. Two-seat trainers are first off the gate. But getting batteries to last long enough for cross-country flights, for current two-seat aircraft, will take a bit more time. But there are several projects out there, promising to deliver all-electric aircraft with anywhere from 4 to 19 seats.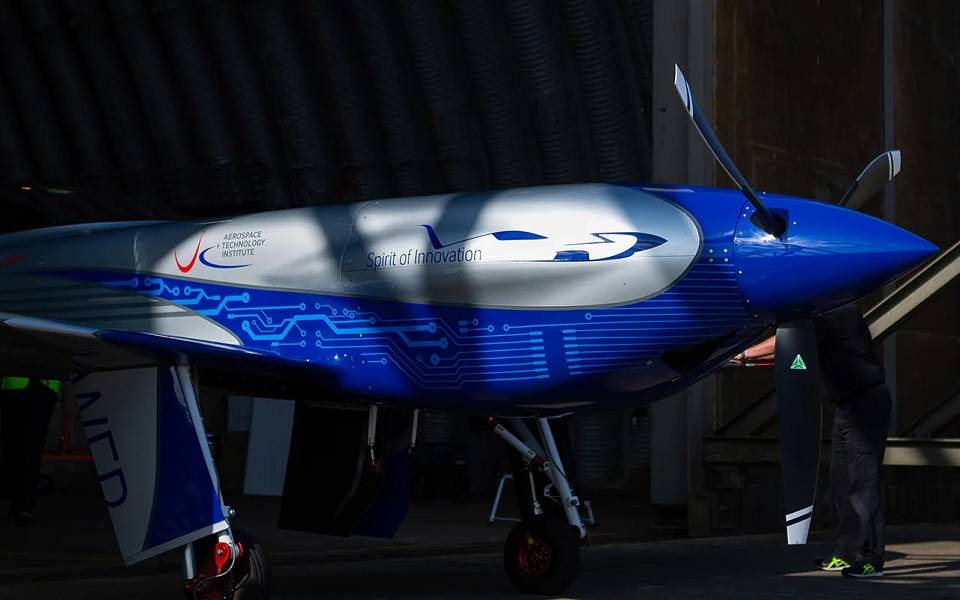 However, as of this writing, there is only one type-certified all-electric aircraft, the Pipistrel Velis Electro. And only EASA in Europe has certified it so far – but the FAA could do so soon. Meanwhile, we recently looked at the Rolls-Royce Spirit of Innovation. The aircraft made its first flight in its all-electric configuration last September.
Rolls-Royce has been working with several companies, on electric and hybrid-electric projects. One of these is P-Volt, a joint project with Tecnam and Widerøe in Norway, using the Tecnam P2012 Traveller's airframe. Coincidentally (or perhaps not), each of the two engines of the P2012 is essentially the same as the single engine of the Sharp Nemesis NXT. The latter is the airframe that Rolls-Royce's Spirit of Innovation is based on!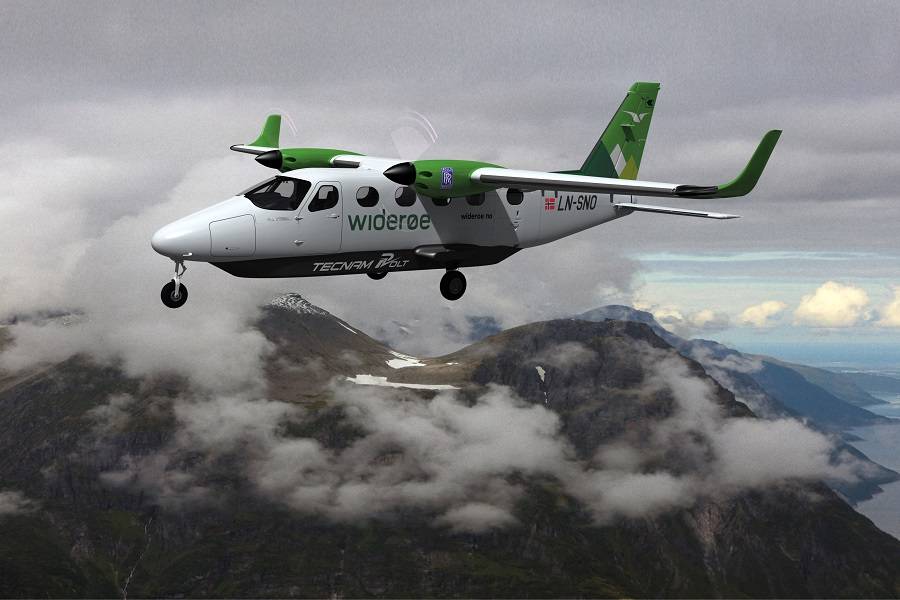 Three Records For The Spirit of Innovation
So this aircraft isn't just for show. It is a platform that Rolls-Royce can use for testing and development in its programmes. But its looks certainly don't hurt, when wishing to attract some attention! And according to Rolls-Royce and the ACCEL team running this project, the Spirit of Innovation just earned its place in the history books.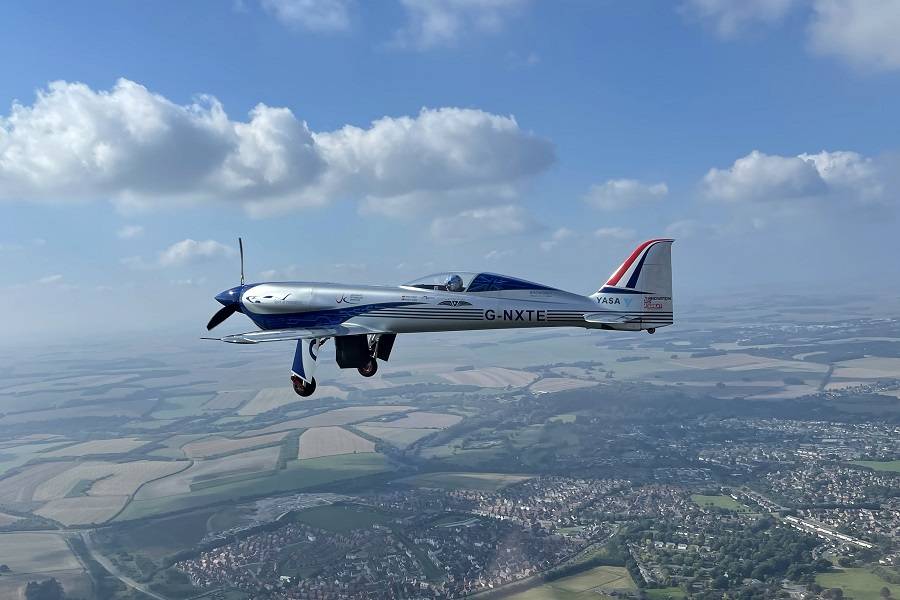 Rolls-Royce claims no fewer than three records for its impressive test aircraft. The company has submitted all three to the Fédération Aéronautique Internationale (FAI). The Spirit of Innovation smashed through the existing speed record for all-electric aircraft. It averaged 555.9 km/h (345.4 mph) over three kilometres (1.864 miles – FAI uses metric units for these records).
This is an impressive 213.04 km/h (132 mph) faster than the previous speed record, over the same distance. The aircraft also registered an average speed of 532.1 km/h (330 mph) over 15 km (9.321 miles). Finally, the Spirit of Innovation broke the record for the fastest climb to 3,000 metres (9,842 feet), with a time of 202 seconds. That's 60 seconds quicker than the previous record, from an all-electric aircraft.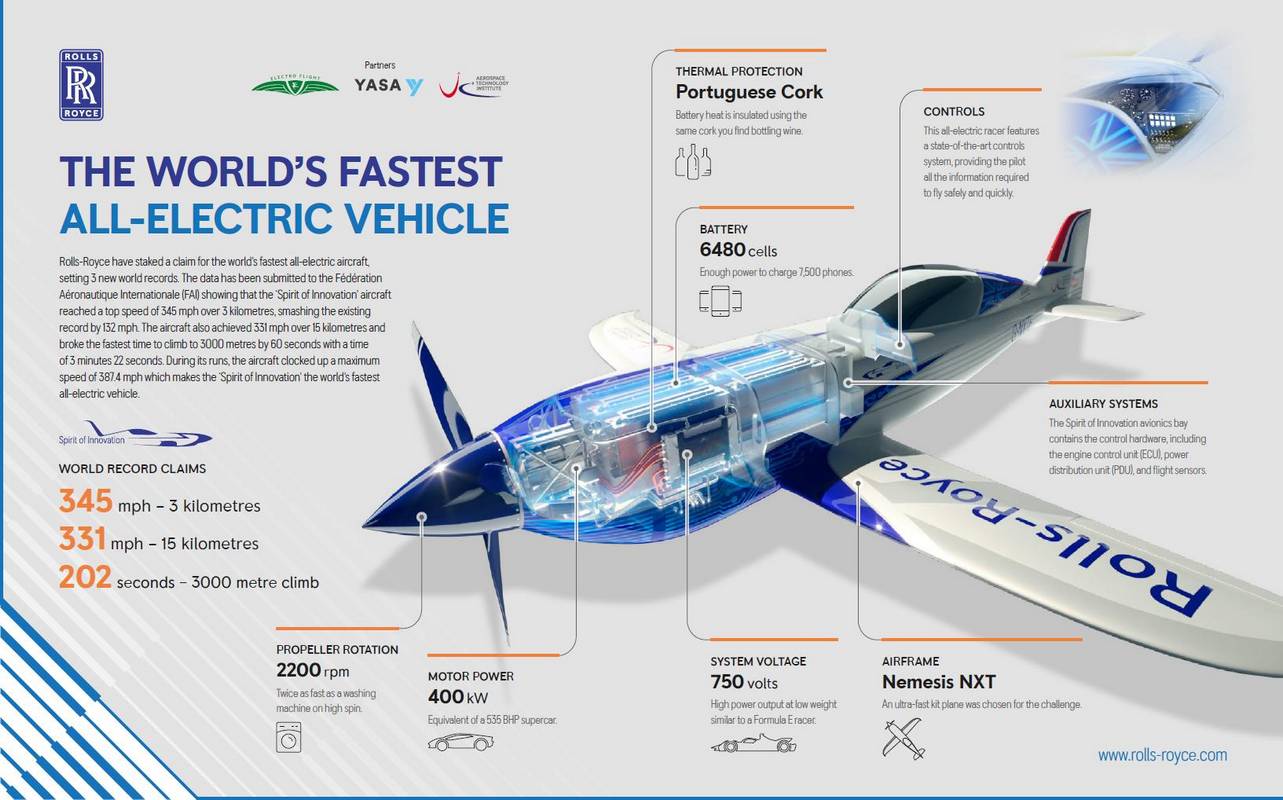 More Potential?
That previous record-holder was the Siemens eAircraft, which used the airframe of an Extra 330. But Rolls-Royce is using something with more speed potential. The actual maximum speed that the Spirit of Innovation reached during testing was 623 km/h (387.4 mph). So there certainly is some room for improvement! Even with a combustion engine, this airframe is capable of some astonishing speeds, something it has already proven at the Reno Air Races.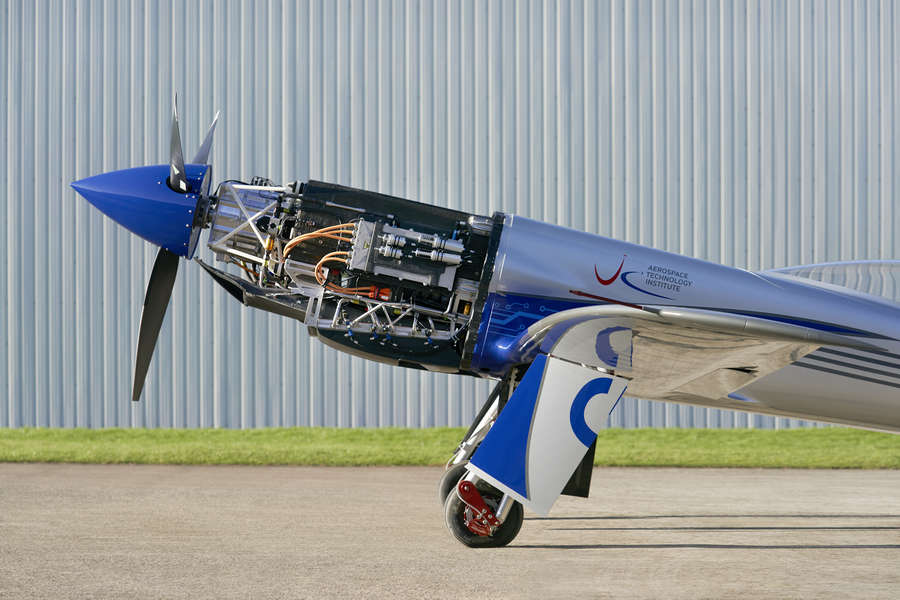 Typically, this airframe "wears" a Lycoming TIO-540, that develops somewhere north of 340bhp – depending on tuning. In Reno, a Sharp Nemesis NXT qualified over 400 mph (643 km/h) in qualifying. But the all-electric Spirit of Innovation has a set of electric motors developing 400kW (535ish bhp). And the cowling of the electric plane certainly is much "cleaner" (and therefore, more aerodynamic) than the piston-engined variant!
Of course, the real benefit from this technology will come with somewhat more… pedestrian applications. The Spirit of Innovation is an ACCEL (Accelerating the Electrification of Flight) project. Rolls-Royce states that the technology it is using, in terms of battery storage and energy distribution, is directly relevant to eVTOL and other current all-electric projects.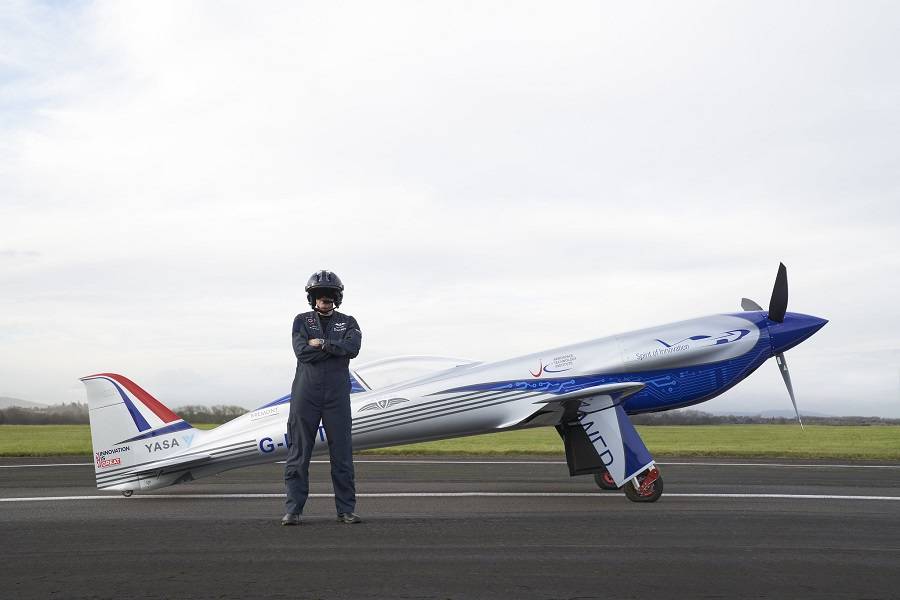 Thermal management of batteries is one of the challenges of all-electric aviation. And high-power outputs push these batteries quite hard. So hopefully, initiatives like this will help engineers understand how to handle this and other obstacles, that all-electric commercial planes will face.