The all-electric ACCEL Rolls-Royce "Spirit of Innovation", made its maiden flight this week, in preparation for its record-breaking attempt.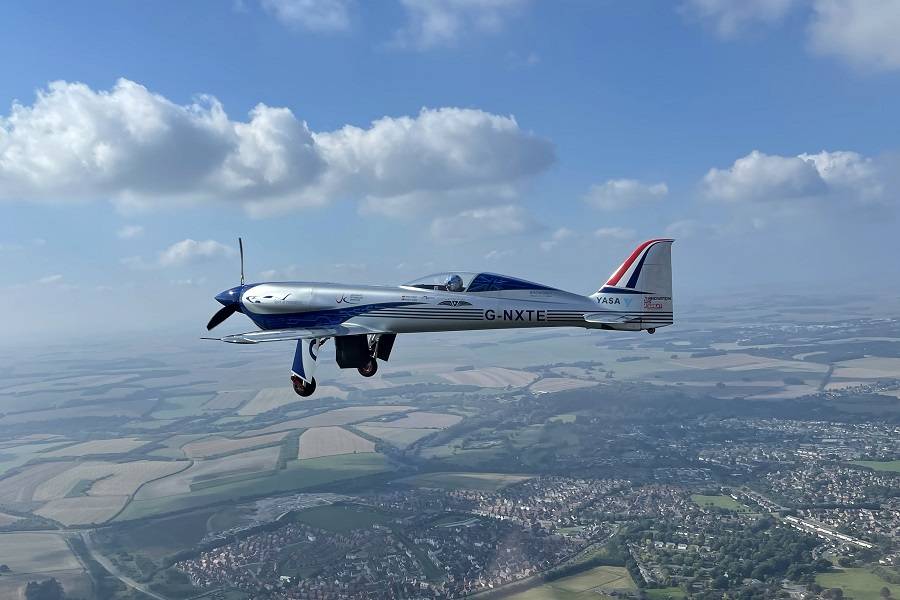 Some cars and aircraft manage to look fast even when they're sitting still. The all-electric Rolls-Royce prototype is certainly one of them. However, the airframe isn't the work of Rolls-Royce themselves. The base aircraft here is the Sharp Nemesis NXT. At the Reno Air Races, planes breaking past the 400 mph barrier in qualifying, are generally Unlimited Class racers. This experimental Sport Class design did just that, with a six-cylinder Lycoming TIO-540!
Many see motorsport and world-record attempts as wasteful and unnecessary. But with the right rules, such disciplines can bring along very useful steps in innovation. Pushing designs to new extremes can uncover faults and errors, that will eventually benefit our cars – and planes. And this is the path that engine manufacturer Rolls-Royce took, for its all-electric aircraft testbed.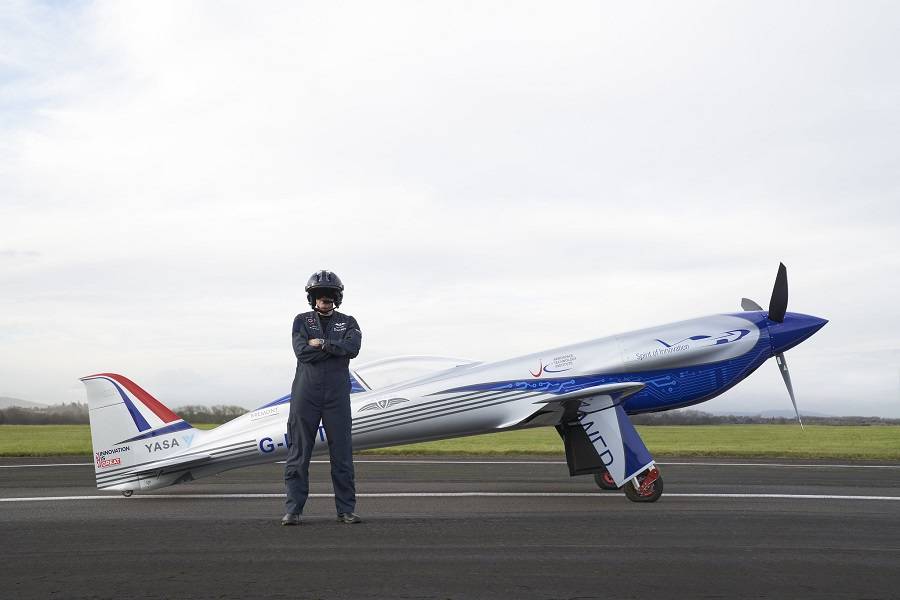 A Symbolic Name
The name "Spirit of Innovation" is a wink and a nod to "Spirit of Ecstasy". That's the name of the figurine, on top of the radiator of Rolls-Royce cars. The company making the cars today isn't the same as the aero-engine maker, of course. But that figurine is certainly part of the Rolls-Royce heritage, and this all-electric aircraft is certainly no less eye-catching!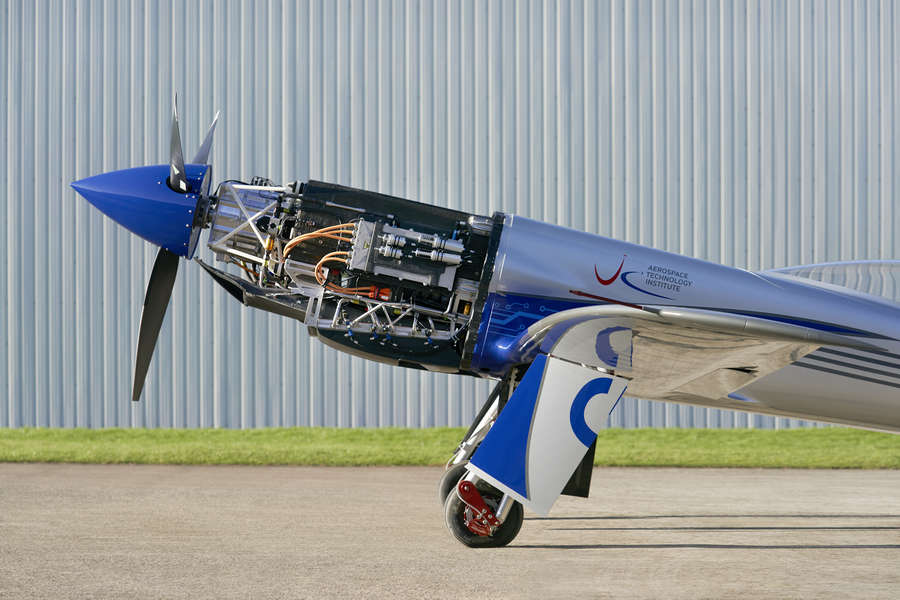 The plane's first flight took place at MoD Boscombe Down Airport (EGDM), formerly RAF Boscombe Down. The site has played a role in many British firsts in aviation, a fact that Rolls-Royce is quick to mention. But the testing programme has a measured, slow pace. The flight lasted just 15 minutes, with the plane taking off at 14:56 local time on Wednesday, September 15th.
The configuration of the all-electric Rolls-Royce prototype is interesting. Obviously, gone is the Sharp Nemesis NXT's 350hp six-cylinder piston engine. The Spirit of Innovation has three electric motors, plus what the company describes as "the most power-dense battery pack ever assembled for an aircraft". The entire package weighs in the same as the race plane's engine and fuel.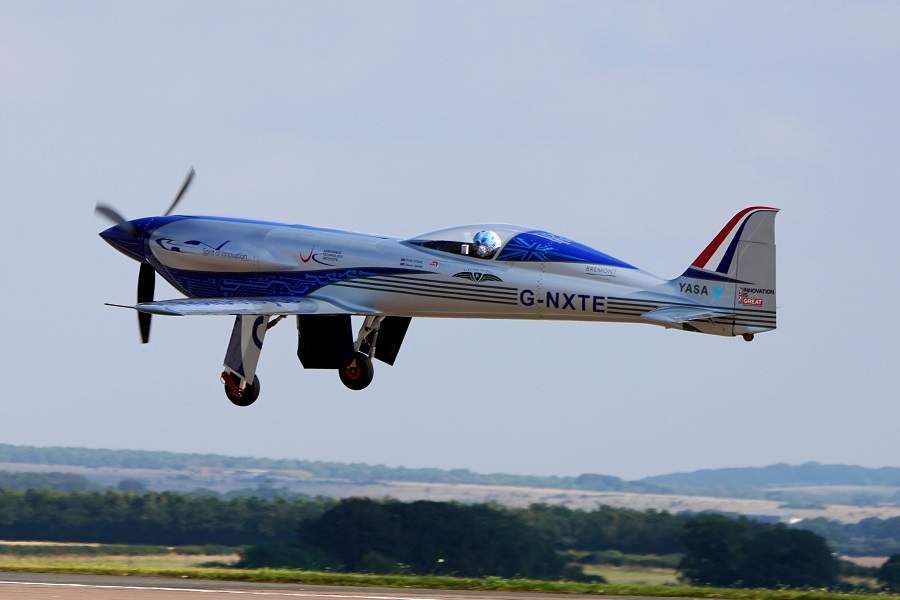 But it's MORE powerful. That plane at the Reno Air Races featured a race-tuned engine, that was producing somewhere north of 350 hp. Those motors in the all-electric Rolls-Royce plane produce 400kw, i.e. over 540 hp! This bodes well for the all-electric aircraft speed record, one of the targets for this aircraft. The record currently stands at 182 knots (209,4 mph, or 337 km/h).
Rolls-Royce – All-Electric Targets, And Applications
Rolls-Royce wants its all-electric testbed to go past 261 knots (300mph, 483km/h). And given the performance of the piston-engined version, this could be realistic. However, the company maintains that speed records are not this plane's sole purpose. Rolls-Royce is involved in a number of all-electric projects, specializing in power control and distribution.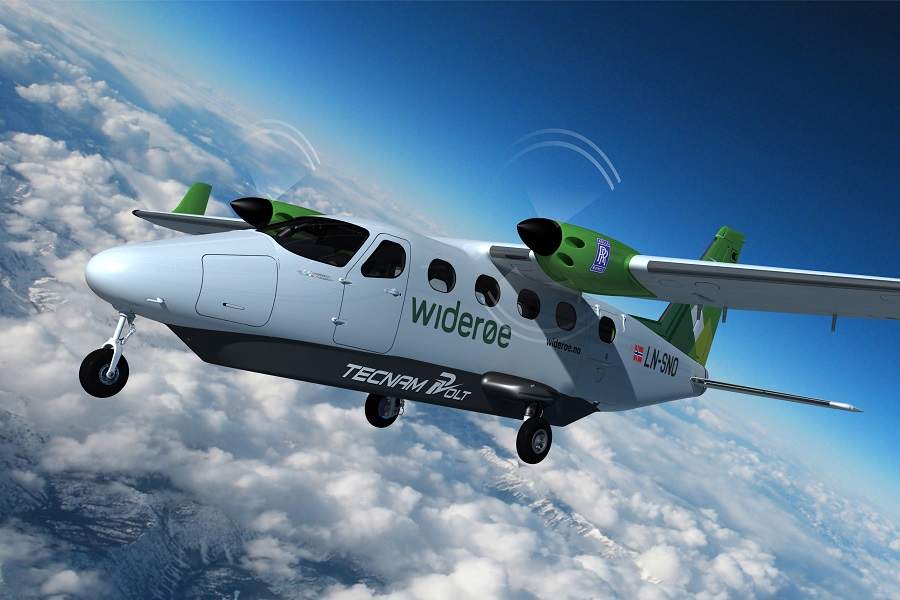 We already saw Rolls-Royce's involvement in Vertical Aerospace, an eVTOL project with support from Virgin Atlantic and American Airlines. But the Spirit of Innovation could have a more direct role in a different project. Together with Widerøe and Tecnam, Rolls-Royce is working on an all-electric, 9-seat, twin-prop aircraft. Called the Tecnam P-Volt, it will use the airframe of the P-2012 Traveller. Coincidentally (?) this plane normally uses two Lycoming TIO-540 engines!
Electric aviation still has a lot to prove. There are many conventional and eVTOL projects out there, with varying amounts of funding. However, scaling existing efforts to multi-passenger projects is yet to bear fruit. This all-electric Rolls-Royce testbed is part of the ACCEL programme, short of "Accelerating the Electrification of Flight". Hopefully, we will see more such competitive and record-breaking projects, pushing innovation further forward.