A British Airways 747 in storage in Castellón airport in Spain caught fire in unknown circumstances today. The airline retired the aircraft earlier in the year.
The aircraft, which had the registration G-CIVD, is a 747-400, MSN 27349, wearing BA's One World livery. It first flew in 1994, entering service with British Airways in December of that year. The aircraft withdrew from service in March 23rd this year. However it saw passengers one last time in mid-April, in a repatriation flight from Lagos.
After that flight the 747 entered storage once again. British Airways finally sent it off, its final flight taking place in August 18th, to Castellón airport in Spain. The aircraft went there for parting out and scrapping. And that, people thought, was the last we'd hear of the 24 year-old aircraft.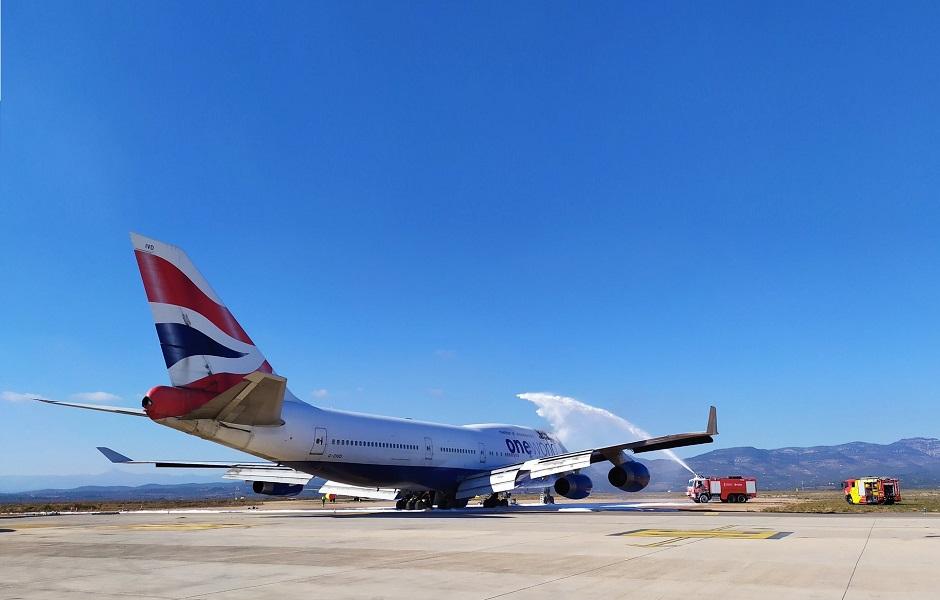 British Airways 747's Eventful Retirement
Well apparently not. It isn't entirely clear what happened today. It seems that before the incident the aircraft still looked like an intact British Airways 747, complete with engines. Video shows that a fire broke out, possibly below and behind the aircraft cockpit. That section (in the main deck) is the front galley, between Premium Economy and First Class.
The airport fire service brought the fire under control. The authorities appear to have isolated the aircraft, as a further precaution. It isn't clear what might cause such a fire. The 747 had been sitting idle since its British Airways retirement flight over three months ago. No injuries have been reported relating to the incident.
https://twitter.com/portaoum/status/1330880417226952705
It seems these old Queens of the Skies just won't fade into the night that easily. Just days ago we reported on one of KLM's retired 747s, which suffered a ground collision, with another retired KLM aircraft. That incident took place in Amsterdam's Schiphol airport. Ground collisions in airports with an unprecedented number of parked jets are understandable. Fires like that of the British Airways 747 are more of a mystery.
Local authorities are investigating the incident. Many aviation fans still lament not getting the opportunity to celebrate these British Airways 747s on their retirement. Seeing them go out by getting set on fire or dinged in 'fender-bender' incidents (in KLM's case), doesn't help…