The NTSB recently released its preliminary report on what led to the spectacular gear collapse of the Red Air MD-82 in Miami, Florida, USA.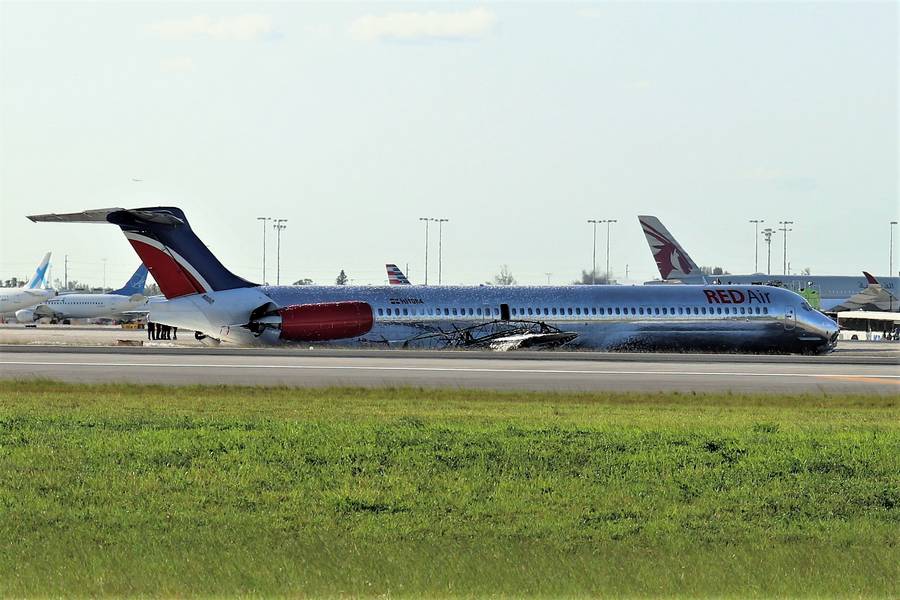 We saw that this event happened on the 21st of June this year at 5:37 pm local time. Flight LS-203 departed from Santo Domingo Las Americas International Airport (MDSD) in the Dominican Republic. By all accounts, it was a perfectly routine flight, until the aircraft touched down at its destination, Miami International (KMIA).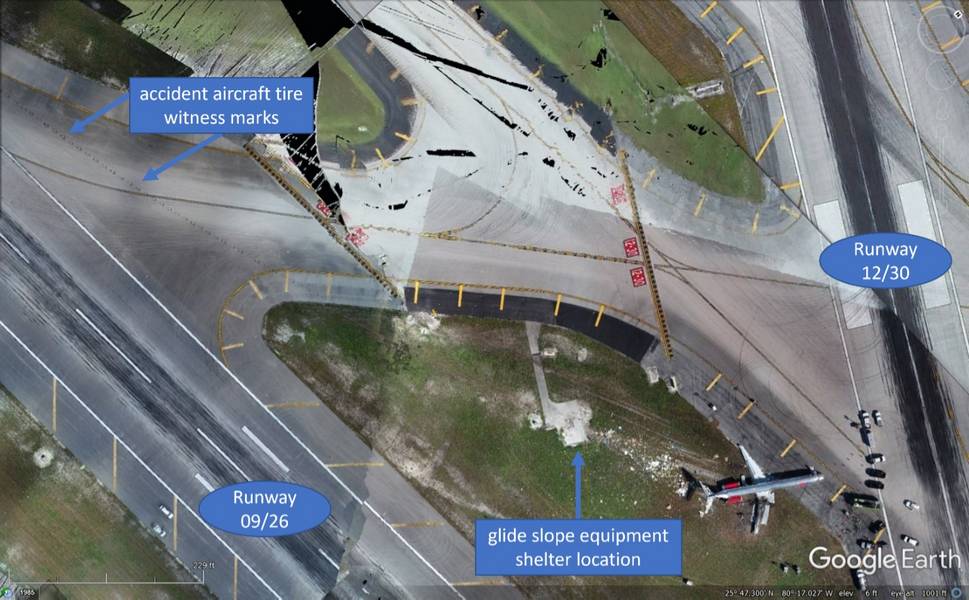 Initially, it wasn't clear why the aircraft began to veer left. But as more videos of the landing emerged, we learned that the Red Air aircraft suffered a collapse of its left main gear. Initially, the aircraft remained on the runway centerline. But as it slowed down it began to veer left, likely because its control surfaces lost their effectiveness.
The aircraft was landing on runway 09 in Miami. As it veered left, it briefly went onto a taxiway, then went onto an unpaved area. Among the grass was a glide slope antenna for runway 30, along with an equipment shelter. The Red Air MD-82 hit both the antenna and the shelter, which caused the collapse of its right main gear and nose gear.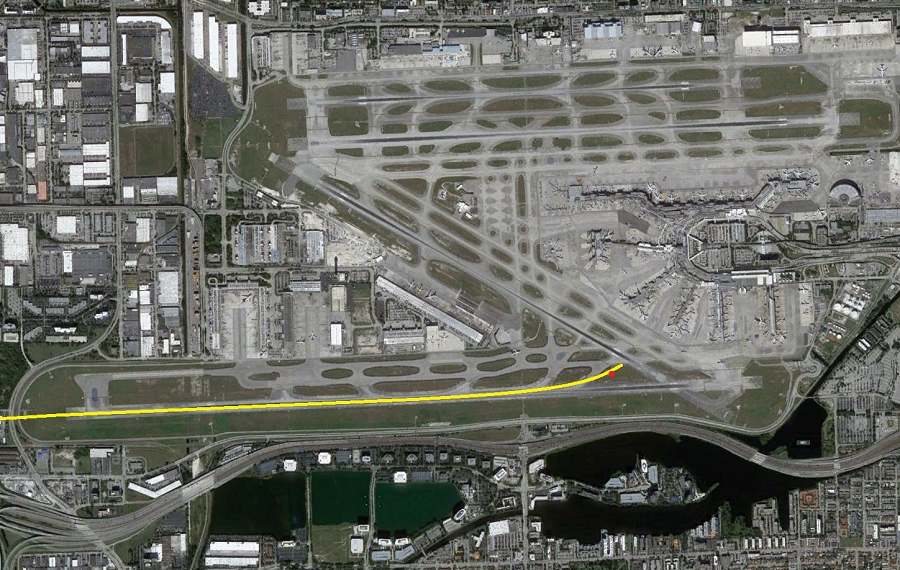 Red Air Gear Collapse – Aftermath
The aircraft came to a stop just before runway 18/30. But worryingly, the impact ruptured fuel tanks on the right wing. A fire started consuming the wing quickly. But thankfully, the passengers and crew were already evacuating. Also, fire and rescue crews raced to the scene very quickly – even before the aircraft came to a stop.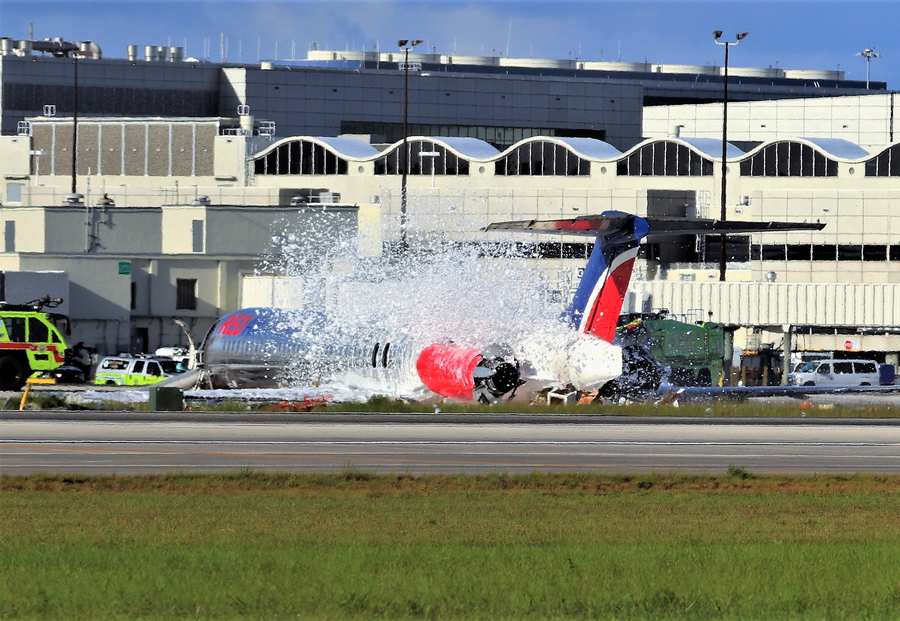 There were 130 passengers and 10 crew on board the aircraft. But only four passengers sustained minor injuries. Multiple videos showed that the passengers initially dispersed, as they exited the aircraft. As ever, some people insisted on bringing their carry-on luggage with them. Rescue personnel and other airport authorities eventually bused all of them to the terminal.
The NTSB arrived at the scene of the accident the morning after it happened. In its preliminary report, the agency outlined the different aspects of the Red Air gear collapse that it will investigate. The investigation will also include representatives of authorities of the Dominican Republic, where the aircraft is registered.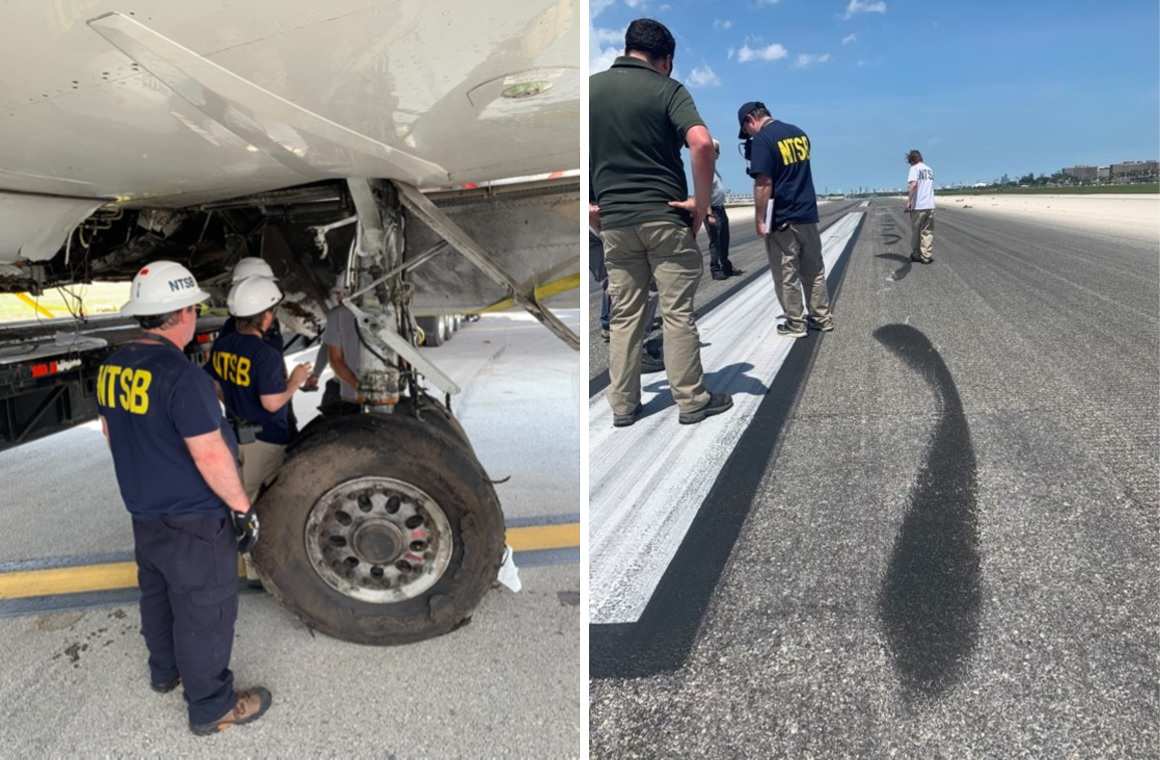 Finally, the NTSB states that it secured both the flight data recorder (FDR) and the cockpit voice recorder (CVR). The agency's technicians in Washington DC downloaded the data from both devices successfully.
The aircraft in this gear collapse accident is a 31.5-year-old MD-82 (DC-9-82) with tail number HI1064, that Red Air got in 2021. This is also when the airline commenced operations.