Qantas has been working on the idea for a while, and at times it looked like it wouldn't happen – but Project Sunrise is finally coming.
Last weekend, we saw that some unlikely Airbus aircraft were making their way to Australia – or were already there. One of these was an airBaltic A220-300. This aircraft is on a promotional tour of the Asia-Pacific. Plus, we already knew since last December that Qantas was discussing orders for the A220, to replace older types.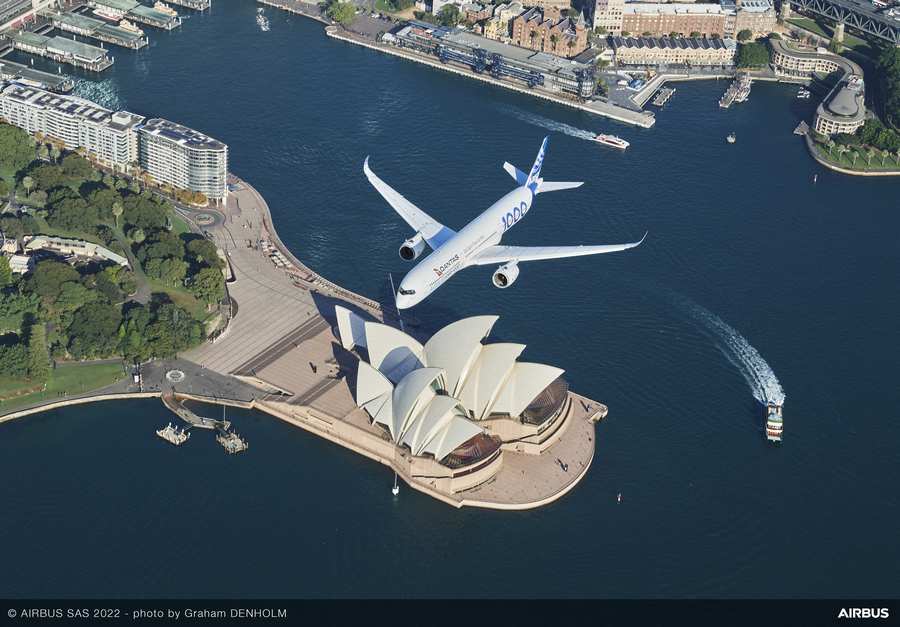 The other unusual arrival was one of Airbus' own factory demonstrators and test aircraft, an A350-1000. This jet was not part of the discussions that Airbus and Qantas had announced in December. But we already knew that Qantas had another ambitious idea in mind: Project Sunrise. Originally, the plan was for direct flights between Sydney, Australia, and London, UK.
Note here that the term "originally" is somewhat debatable. Qantas got the idea for Project Sunrise from the "Double Sunrise" flights. To this day, Qantas claims to be the "oldest continuously running airline" in the world, since November 1920. And among other things, the "continuously" part involved maintaining a link to Britain, during World War II.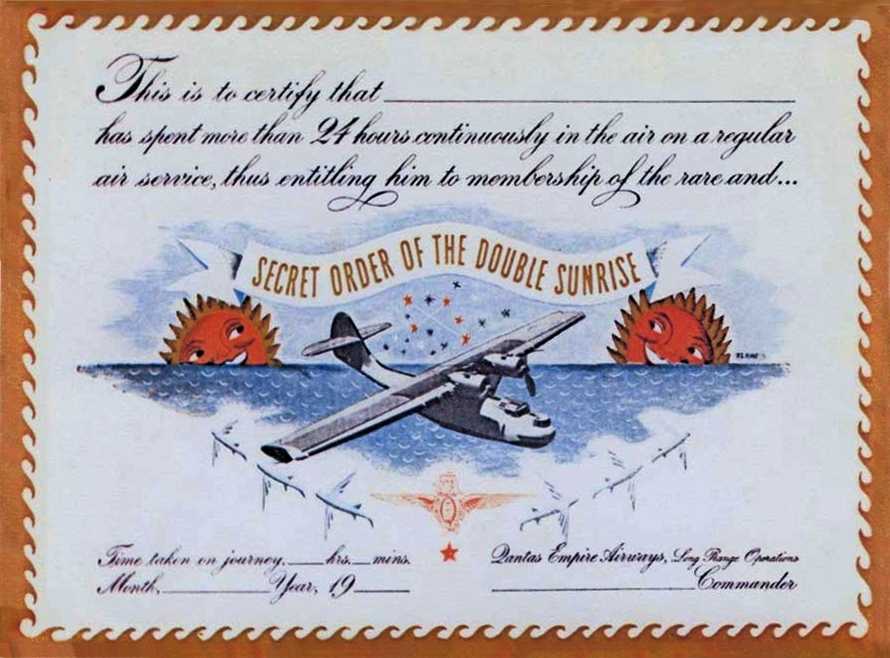 A Dicey Historical Precedent
After the fall of Singapore, these flights involved airboats, flying in radio silence, over vast amounts of unfriendly airspace. And for a better chance of success, a lot of it was done at night. So passengers and crews would see two sunrises on a single flight. Hence "Double Sunrise", with Qantas now paying homage to the war-time project. Those PBY Catalinas needed so much extra fuel that they carried just three passengers and 150 lbs of mail!
In 2017, the airline expanded its goals for direct links to flights from the east coast of Australia (Brisbane, Sydney, Melbourne) to Europe and New York. Qantas already flies to London from Perth, in the west of Australia. And obviously, it flies from Australia's east coast to the US west coast. Project Sunrise also includes Qantas flights to Cape Town in South Africa and Rio de Janeiro in Brazil.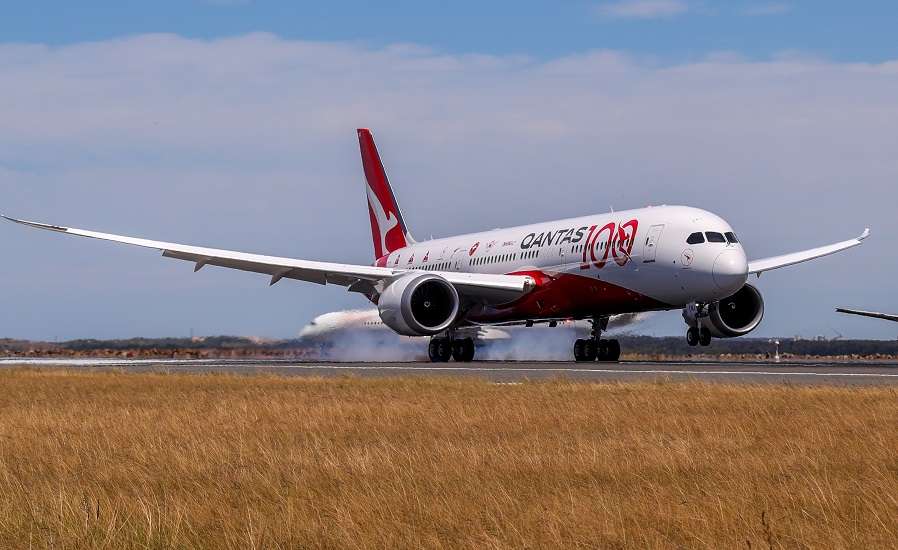 Qantas operated a number of "research flights" for this project, using one of its Boeing 787s. The three flights started in Sydney, heading to New York and London. But from the beginning, Qantas knew that using the 787 for the actual Project Sunrise flights would be difficult. To make these research flights possible, the aircraft had just 50 passengers.
To make the flight possible with a reasonable number of passengers, higher gross weight and extra fuel would be necessary. And this almost ended the project. In November 2019, Qantas announced that it rejected both Boeing's and Airbus' aircraft offers for Project Sunrise as non-viable. At the time, Boeing's proposals reportedly included a higher gross-weight 787-10 and/or a 777-8 variant. Airbus' entry was called the A350-1000ULR.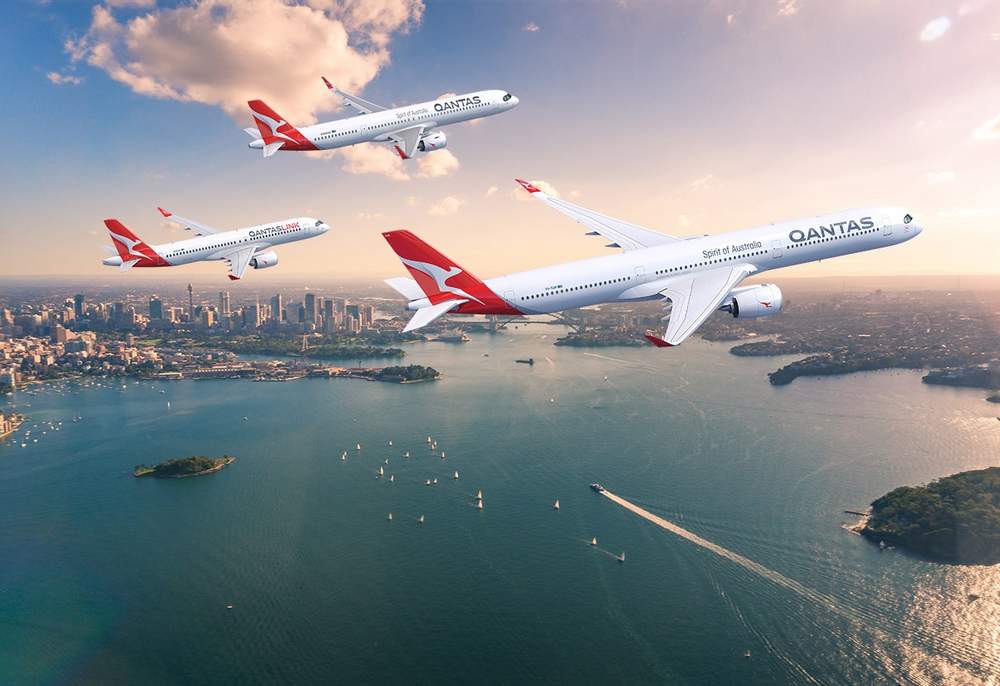 Qantas Project Sunrise Finally Goes Ahead
A month or so later, Qantas announced that it favours the Airbus A350 for Project Sunrise. More recently, we've learned that Boeing is considering going ahead with a higher gross-weight (HGW) version of the 787. In any case, the pandemic and ensuing halt of international travel put a stop to these plans. Until this week.
Besides their extra fuel tank, the 12 Airbus A350-1000s that Qantas will use for Project Sunrise will have some unusual features. For starters, they will have seats for much fewer passengers than most A350-1000s. Typically, the shorter A350-900 has a bit over 300 seats in three-seat categories. The longer -1000 variant seats 45-50 more. The exit limit for the A350-1000 is a whopping 480 passengers.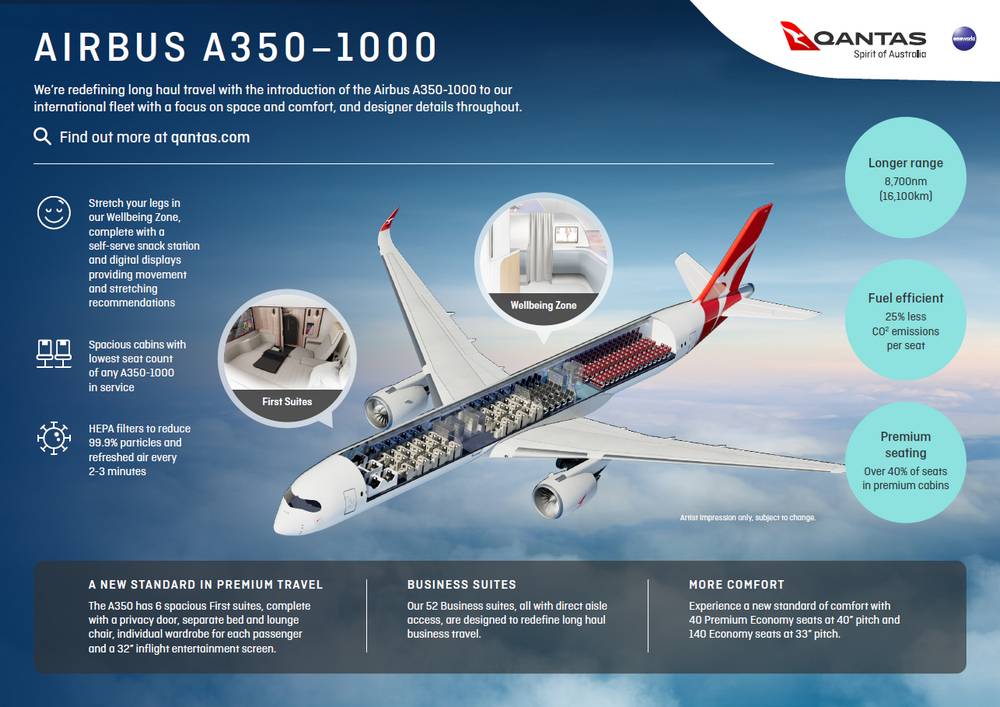 By contrast, the twelve Qantas Project Sunrise A350-1000s will have a very premium-heavy layout, with 238 seats. That's two passengers less than some low-cost carrier A321neos! But these Qantas aircraft will have an interior fit for the purpose, i.e. long, long flights, across many time zones. The four-seat categories are: First (6 suites), Business, Premium Economy and Economy. There is even a "Wellbeing Zone", with stretching recommendations for passengers.
Finally, Qantas is keen to point out that its A350s will be more efficient than previous aircraft (A380?) on such routes. Some carriers with similarly new aircraft may argue that point. But their flights would feature stops, which for some would mean that the two options aren't comparable. In any case, it will be interesting to see if other operators decide to order aircraft in similar configurations to this.