We already knew that Airbus and Qantas were deep in order talks, but it now seems that it could involve more aircraft types than we thought.
We've seen that several airlines are in the process of re-fleeting at the moment. The pandemic may have brought the aviation world to a standstill, but the in-service airliner fleets are still ageing. And with pent-up demand for air travel, the industry finds itself needing to invest, quickly. This will involve new pilots, new cabin crews and other staff, and of course new aircraft.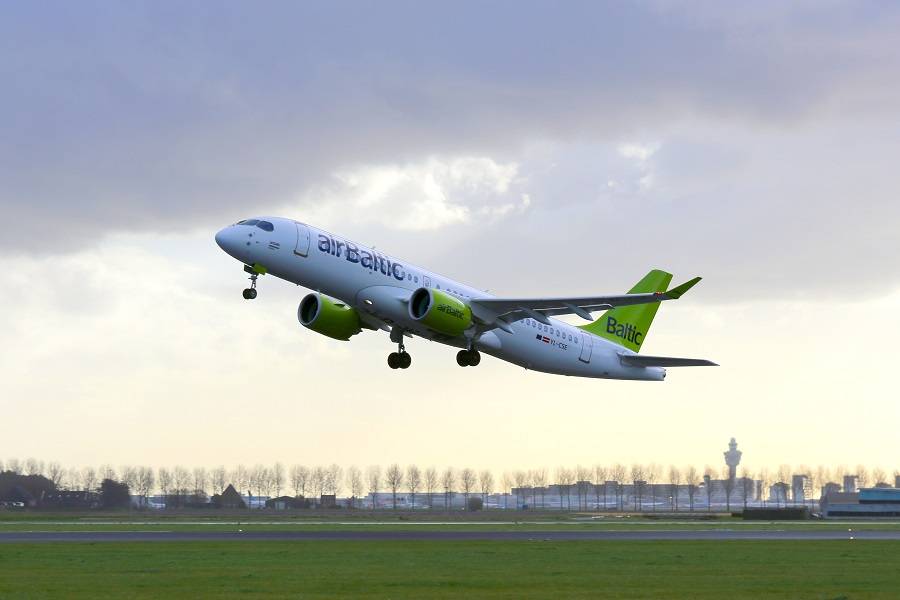 Qantas already announced its intentions to make a decisive switch from Boeing to Airbus, back in December. This relates specifically to its need for single-aisle aircraft. And this explains one half of the news we got today. Yesterday evening, a rather unexpected visitor arrived at Sydney Kingsford Smith Airport (YSSY) in Australia. It was an Air Baltic Airbus A220-300, with registration YL-ABH.
An Upcoming Airbus – Qantas Announcement
The evening arrival was the last leg of a flight originating in Riga International (EVRA) in Latvia. On the way, the flight stopped in Delhi (VIDP) and Denpasar (WADD) in India. Air Baltic has a history of assisting Airbus in its promotion of the A220, so an Australian "tour" for Qantas makes sense. This A220 is less than a month old, having its first flight on the 8th of April. Air Baltic only got delivery of it on the 23rd!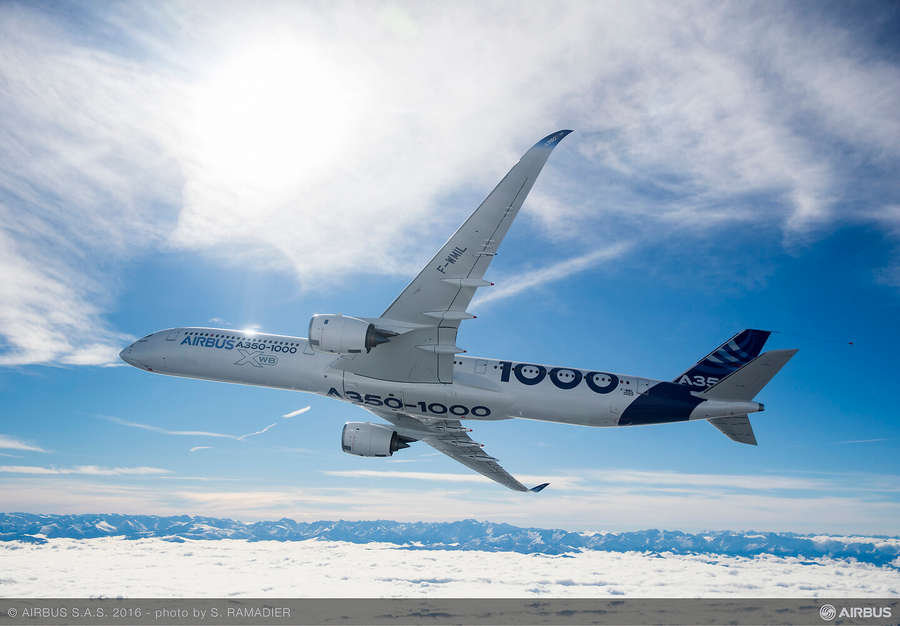 But there is another aircraft that just arrived in Australia – a much bigger one. This is an Airbus A350-1000, registration F-WMIL. And it's not a plane that the company borrowed from an airline customer. This is Airbus' own A350-1000 demonstrator and test aircraft. It arrived in Perth (YPPH), Australia as flight AIB151, from Toulouse Blagnac (LFBO), France.
Sources in Australia believe that Qantas and Airbus are about to announce an order relating to "Project Sunrise". This is something the Australian airline has wanted to do for some time. The idea is to fly its famous "Kangaroo route", from London Heathrow (EGLL) with no refuelling stops. The airline has already made test flights for the route, using one of its Boeing 787s.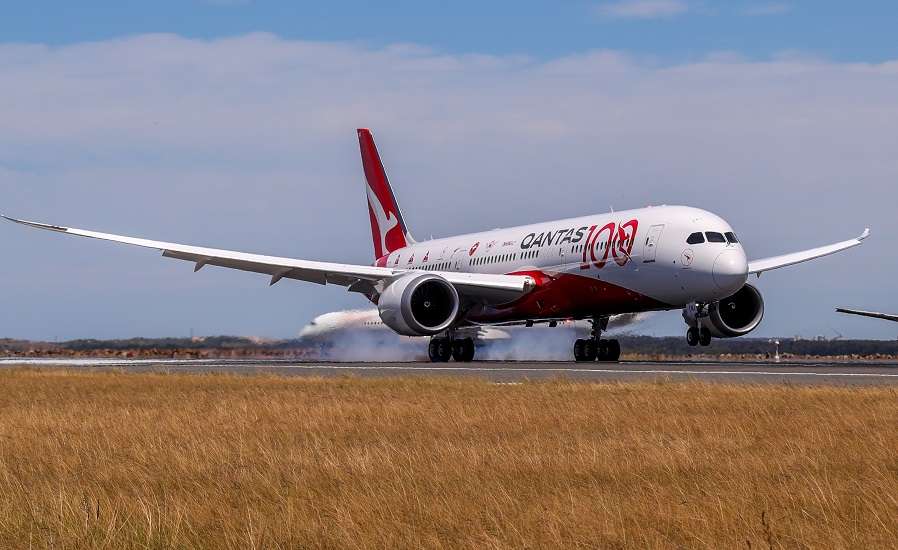 New Aircraft, New Network?
But a current 787 would struggle to fly that distance (around 9,500 nautical miles) with a full load of passengers. Later, Qantas appeared to favour the Airbus A350 for this role, although Boeing is now working on longer-range 787s. Obviously, the pandemic then put a brake on these plans. But with international travel already on the rise in most of the world today, airlines are returning to their former plans.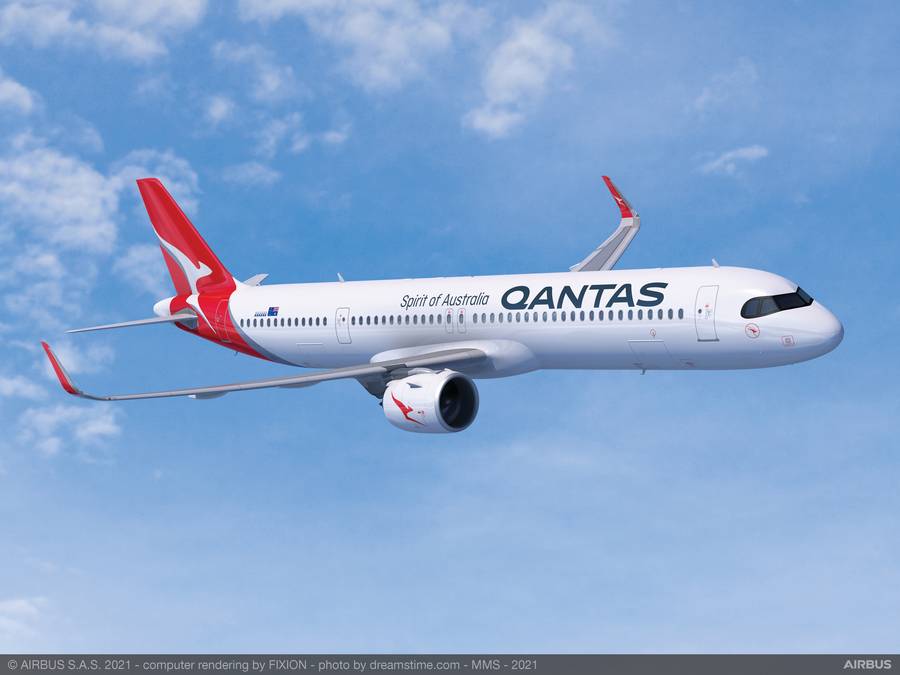 The only official word we have that some news is coming is from Qantas. The airline said that it will make a significant announcement on Monday (2nd of May) about its future network. Of course, this could involve aircraft of all sizes. The news we saw last December, involved a Qantas order of 20 Airbus A321XLRs and 20 A220-300s.
Airbus is currently finishing the assembly of its very first XLR. So this one can't make a surprise visit to Australia. But there could be more to come. Sources in Australia talk about an order for 12 A350s, plus the 40 single-aisle jets we knew of. But an Australian newspaper also talks of purchase rights for 106 additional aircraft of all types.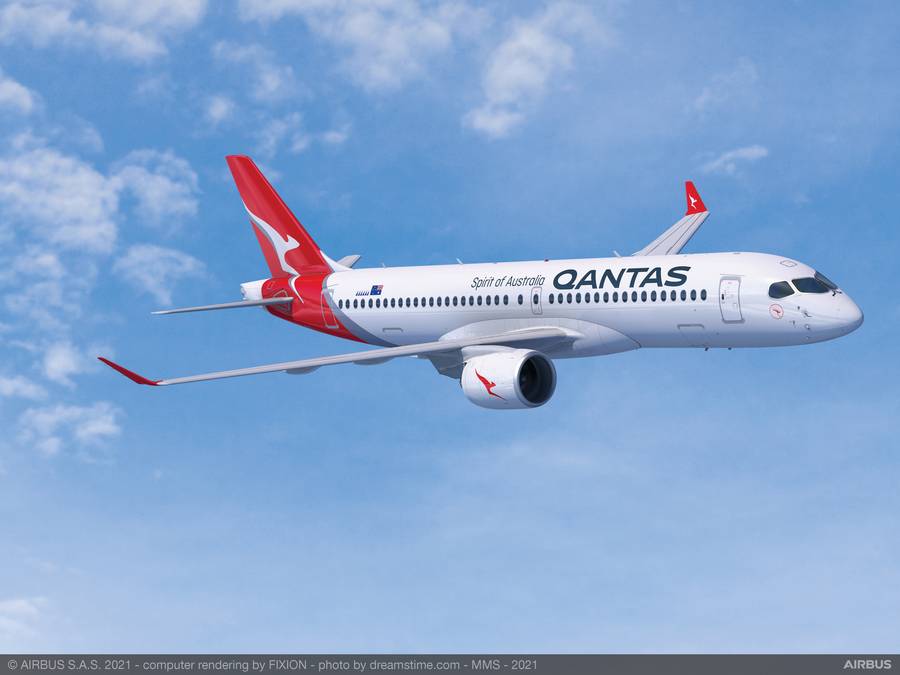 More Airbus Jets Replacing Smaller Qantas Types?
These additional options make sense. Qantas may also have its eyes set on the smaller Airbus A220-100. This is because the carrier will eventually need to replace its Boeing 717 and Fokker 100 fleets. The smaller A220-100 hasn't sold as well as its larger sibling, the -300. But such an order would allow Qantas to reduce the types of planes it has to maintain – and train pilots for.
The above would be a substantial streamlining and modernization move. And along the same lines, Qantas wants its Airbus A321XLRs to have Pratt & Whitney Geared TurboFan (GTF) engines. The airline is currently a CFM customer, having a fleet of Boeing 737NGs. But going with the P&W engines for its new XLRs makes sense since the smaller A220 also has a version of the GTF engine.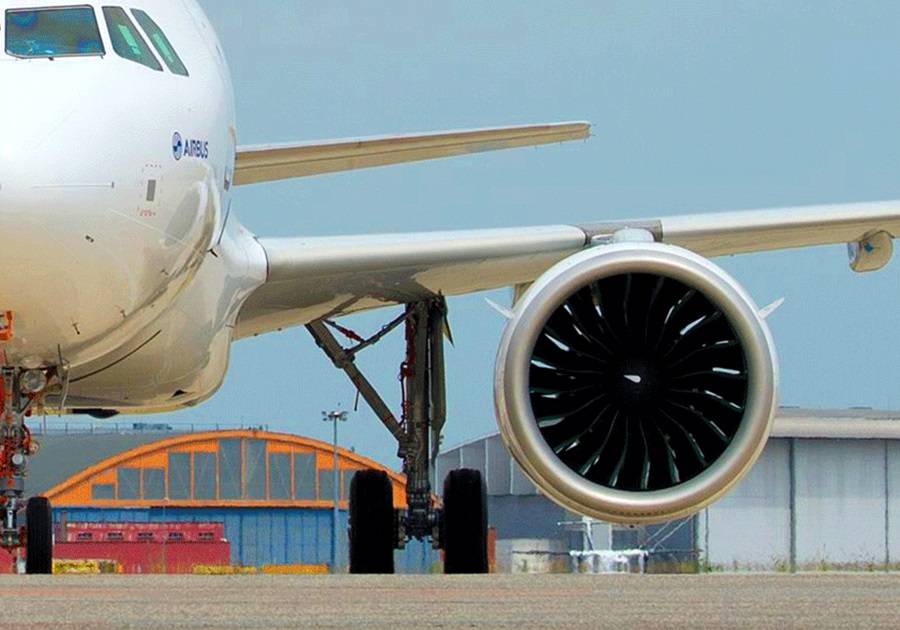 Of course, these changes would take time to implement, especially as far as replacing 737NGs with A320neo-family aircraft is concerned. But Airbus single-aisle jets aren't really "alien" to Qantas. The company owns Jetstar, a subsidiary that already operates A320s, and has orders for 100 A320neo-family aircraft.
According to the same Australian sources, Qantas wants to launch its direct flights between London and Sydney by 2025. It will be interesting to see a timeline for the rest of Qantas' new aircraft. Airbus is trying to speed up production because some of its newer orders have delivery dates many years into the future. But of course, not all of its customers need their new aircraft quickly.