Pipistrel expand their delivery drones plans, partnering with logistics provider SF Express, who plan to have a fleet of 1,000 drones in 10 years!
Pipistrel may not be the first name we think of when discussing delivery drones. But the company certainly isn't a new name in aviation. They have been producing a range of small aircraft, both motor gliders and GA aircraft. For years the Slovenian company made two-seaters with 4-stroke Rotax engines. But more recently, they have introduced four-seaters (Panthera) and all-electric versions of their Light-Sport (US/FAA) or Ultralight (EU/EASA) aircraft.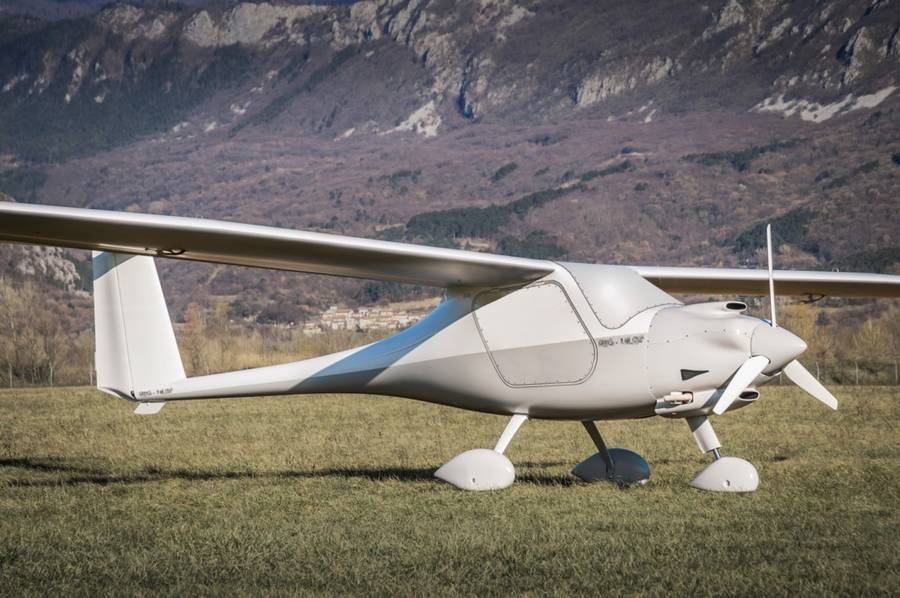 It is through its heavy involvement in electrification that Pipistrel turned to drones, for delivery, survey and other purposes. They have already flown the Surveyor, a special-mission, optionally-piloted aircraft that uses their popular SW airframe. The company claims that 200 of these aircraft are already flying worldwide! Their users are quite varied, ranging from military, to survey, to developers of other advanced flight designs, like DZYNE.
SF Express aren't simply a customer for Pipistrel's delivery drones. The company has a subsidiary in Munich, Germany, called Amazilia Aerospace. The company has aerospace and other technical experience, and will contribute flight control avionics to the project. This will be the Automatic Flight Control System and Vehicle Management System (AFCS/VMS). The system will have both software and hardware components, and handle both VTOL and conventional flight regimes.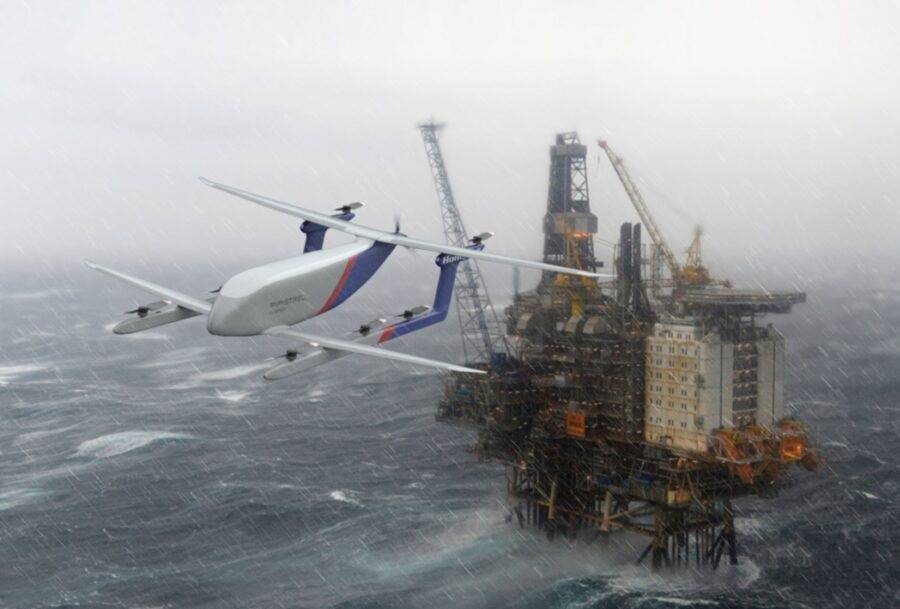 The Design Of Pipistrel's Delivery Drones
The delivery drones that Pipistrel describes in its SF Express release, closely approximate the specifications of its Nuuva V300. This is a hybrid propulsion design, that uses eight electric lift motors, for take-off and landing, and an internal combustion engine for horizontal flight. Its typical payload will be 300 kg (661lbs), but it could carry up to 450 kg (992lbs) maximum. The design allows front-loading of three Euro-pallets (EPAL).
Range with standard fuel is 300 km (162nm) but with extra fuel it could reach 2,500 km (1,350nm). Unlike the optionally piloted Surveyor, the V300 and the smaller V20 are not conventional fixed-wing aircraft. They use a twin front/rear lift wing layout, that is somewhat reminiscent of some Burt Rutan designs. Of course the combination of this with the eight electric lift motors moves it a step further. And of course Pipistrel's delivery drones don't have a pilot even as an option.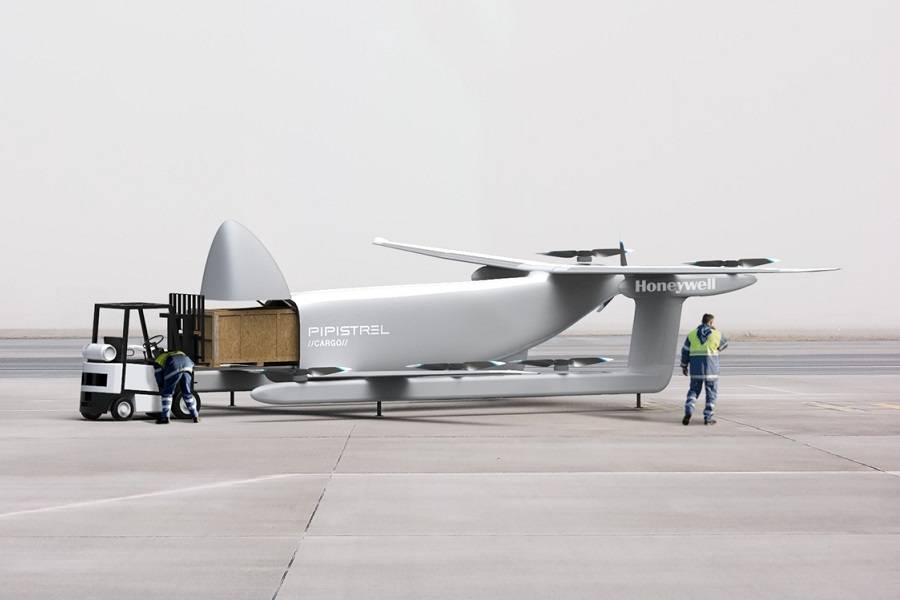 However the delivery drones that Pipistrel and Amazilia will develop together for SF Express will likely be a bit different. While the pictures in the release seem to show a V300, the latter uses flight control electronics from Honeywell. The SF Express delivery drones will instead have electronics from Amazilia. While this company is based in Munich, Germany, its parent SF Express is one of China's largest integrated logistics companies.
Pipistrel already has experience with electric propulsion for aircraft, having the Velis Electro, a two-seat aircraft. That is yet another application of the two-seat SW frame, that the company uses for the Surveyor. Technology including the electric motors in this plane will find use in the lift motors for Pipistrel's delivery drones. This doesn't just save development time. These E-811 electric motors and batteries are certified under EASA, for aviation use.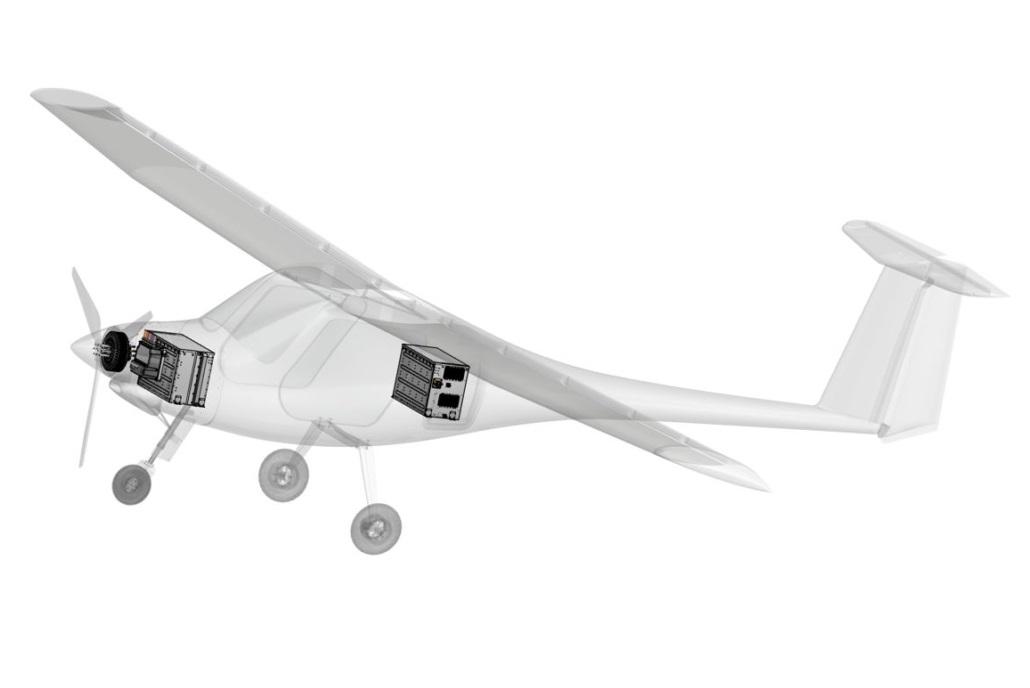 Certification And Entry to Service Timelines
As delivery drones, Pipistrel's designs of course need certification, so having available such vital components as electric motors, is a great start. The company hopes to begin flight testing its aircraft in 2022, first in Europe. If all goes well, the first aircraft could then begin operational validation testing in China in the same year. From 2023, SF Express aims to begin using their drone fleet operationally.
Li Dongqi, SF Express Vice President and SF UAS Chairman, said this about their cargo drones partnership with Pipistrel:
"Our efforts to achieve 36-hour countrywide delivery throughout China face significant challenges, such as natural barriers, underdeveloped logistics infrastructure, and more, especially in rural China. SF Express intends to adopt cargo VTOL drones to solve this bottleneck due to their flexibility and high speed, which is on par with helicopters, and has low costs which are competitive with truck delivery.

"The high-altitude capability allows us to extend our civil air cargo service coverage to even difficult to reach mountainous areas. We believe VTOL drones will become a major vehicle in China, and SF Express alone will need more than 1000 in the next 10 years."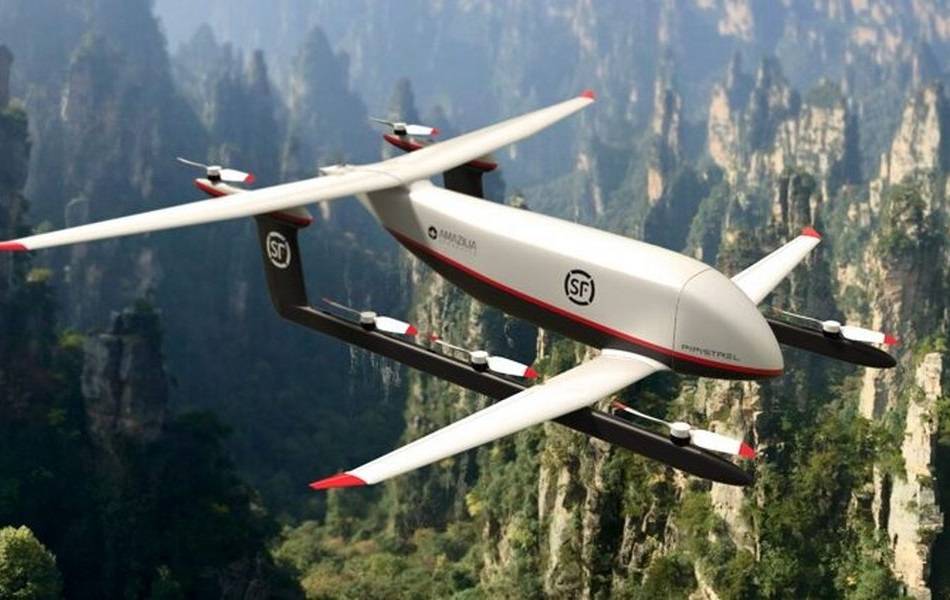 The comparison with truck delivery is interesting. The distances that Pipistrel's delivery drones promise are large enough to allow comparisons with small aircraft. But not unlike other delivery drone designs we've seen, Pipistrel and SF Express seem to concentrate on small-volume middle-mile and last-mile operations. In other words, these designs are not really replacing aircraft.
The timeline that Pipistrel and its partners are using, to put these delivery drones to use, is quite tight. It will be interesting to see if they can stick to it!