It is famous for its small size, steep glide slope and central position, but perhaps the strangest thing about London City is how young it is.
The vast majority of airports that are near the centre of a bustling metropolis have a similar history. They started out in the 1930s, 40s or 50s, then the city grew around them. So they then really struggled to expand, to continue operating as commercial airports (Tempelhof). Or, they remained in place as small, GA/corporate airports (Meigs Field). And eventually, they faded away.
This is NOT how London City (EGLC) came to be. This airport doesn't date back to WWII or earlier. No, the first official proposal for an airport in London's Docklands came in 1981. And the airport didn't begin to operate until 1987. But getting it going at all, was a small miracle. This was because many doubted it would be possible.
The position of London City Airport is in the Royal Docks, in the London Docklands. The docks operated successfully in the first half of the 20th century, as berths for ships too big to go further up the river. But by the 1980s, authorities were looking for ways to regenerate the Docklands as a whole. So, an airport serving the City seemed like a logical idea.
W
hat Does "London City" Mean?
At this point, it's important to explain what we mean by "the City", as an area. It isn't the place we usually think of as London i.e. the UK capital. Technically, this is the City of Westminster. By contrast, the City is the primary Central Business District of London, that Greater London now surrounds. People also refer to it as the Square Mile – although it's a bit bigger than that.
So, creating an airport to serve the country's foremost financial centre, at an adjacent redevelopment spot, made perfect sense. But that's if such a thing was possible. And with the city's (and the City's) skyline now rising, making a functional airport there seemed questionable. An international airport was out of the question, for many. But a small airport, linking London City to Heathrow Airport, for instance?
Many people were sceptical about the possibility of such a plan. So it made sense to organize a demonstration. And this is the point in this story where we have a hero: the de Havilland Dash-7. This four-engine turboprop predated the twin-engine Dash-8 but was quite similar to it. But it was a STOL-capable (short take-off and landing) aircraft, with excess power and strong landing gear.
Landing A Plane At The Docks
The area that is London City today wasn't possible to use for the demonstration. It's not clear why, but it most likely had to do with cranes and other equipment, then in the Royal Docks. So the demonstrations took place a bit over 5 kilometres (3 miles) further west. This was then another group of empty docks, up for redevelopment. It is now Canary Wharf! The landing spot was on the adjacent Heron's Wharf, now the site of Heron Quays DLR station.
The demonstration aircraft was a Brymon Airways Dash-7, with Captain Harry Gee at the controls. Brymon was a Plymouth-based airline, whose executives were involved in the proposal for a London City STOLport. Authorities invited the public to witness these Canary Wharf demonstrations, to get an idea of the noise. There were some objections, but the construction of the airport began in 1986.
If the term "STOLport" seems far-fetched today, it wasn't when the airport opened. Today, the glide slope for flights into London City is 5.5 degrees. This is quite high, considering that a normal approach elsewhere is 3 degrees. But when the airport opened, the glide slope was 7.5 degrees! Runway length back then was a mere 1,080 metres (3,543 feet).
So with that slope and runway length, London City was strictly a turboprop-only airport. The Dash-7 and the Dornier 228 were the main types operating out of there in its first few years (1987-1992). Still, this allowed links to international destinations, including Paris and Amsterdam. But the list of destinations grew substantially from March 1992.
Bringing Jets In London City
This is when London City Airport's runway got to its present length, of 1,508 metres (4,948 feet). The glide slope dropped to "only" 5.5 degrees. The largest aircraft now became the four-engine BAe 146. The Airbus A318 would get the "largest aircraft" title, later. Other types now include the Embraer E190/E190-E2 series, and most recently the Airbus A220-100.
London City Airport has seen more development since. It now has rail links into the city – and the City. And most recently, it got a parallel taxiway, that greatly eases operations at busy times. Also, we recently saw how the facility now uses a remote control tower. This was necessary because of other developments around the airport, that blocked the existing tower's visibility.
That the demonstration of the feasibility of London City Airport involved landings at Canary Wharf is a bit ironic. Today, it is the skyscrapers at Canary Wharf that make the most pronounced obstacle, near the airport. Obviously, they weren't there when the airport started operations – with a 7.5-degree glide slope. And also, that slope is there due in part to noise abatement reasons.
Despite its relative youth, the airport still meets some resistance. But with recent investment and streamlining in its operations, it should stay around for a while yet. Perhaps it could become an early operational ground for quieter aircraft using hybrid electric, hydrogen or other alternative fuels.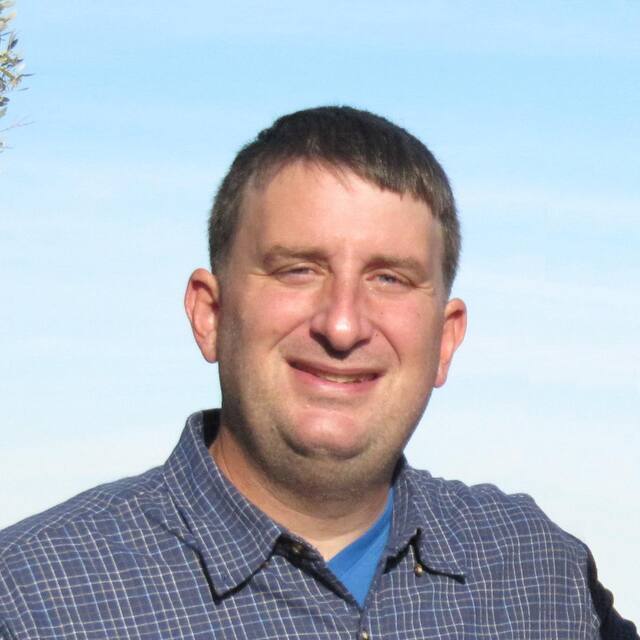 Spyros Georgilidakis has degrees in Business Enterprise and Management. He has 14 years of experience in the hospitality and travel industries, along with a passion for all-things-aviation and travel logistics. He is also an experienced writer and editor for on-line publications, and a licensed professional drone pilot.