It has been 18 years since it was last in use, but Meigs Field still holds a special significance, for some older flight simmers.
If you don't hail from Chicago and have never been there, you probably don't know what Meigs Field was. If you do, then we know two things about you. First, you're into flight simulators. And second, you're probably in your mid-to-late 30s, or older. That is because this was the default airport for every version of Microsoft's Flight Simulator, until FSX.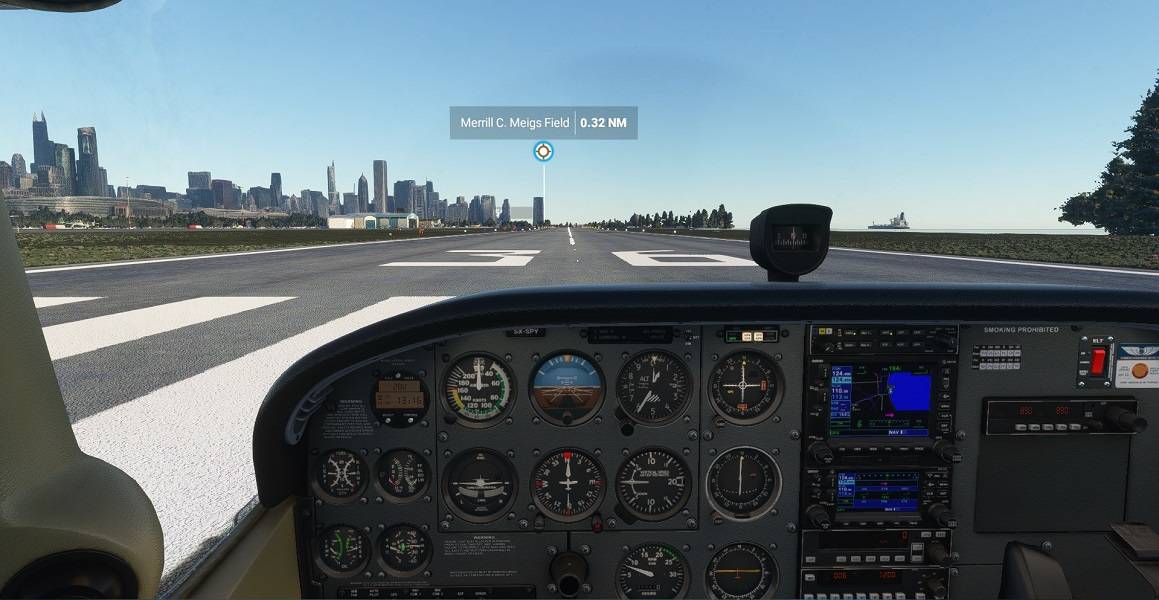 The view of runway 36, with Sears Tower and the rest of the Chicago skyline in the distance, is a fond memory for many older flight simmers. Newer simmers don't know it because in 2003, the real-world Meigs Field (KCGX) ceased to exist. Then-Chicago Mayor Richard M. Daley ordered several city-owned bulldozes to destroy the runway. They did so by tearing several big 'X'-shaped ditches, all along its length.
Despite many protests (including from the FAA), Meigs Field never opened again. The place is now called 'Northerly Island'. The island (actually a peninsula) itself is artificial. It was part of the 1909 'Plan of Chicago'. The island, that is – not the airport. It was to be a long, lakefront peninsula, full of trees and green space, for Chicagoans to enjoy. Before its completion, aviation gained significance, and the need for a 'Chicago city airport' let to its creation.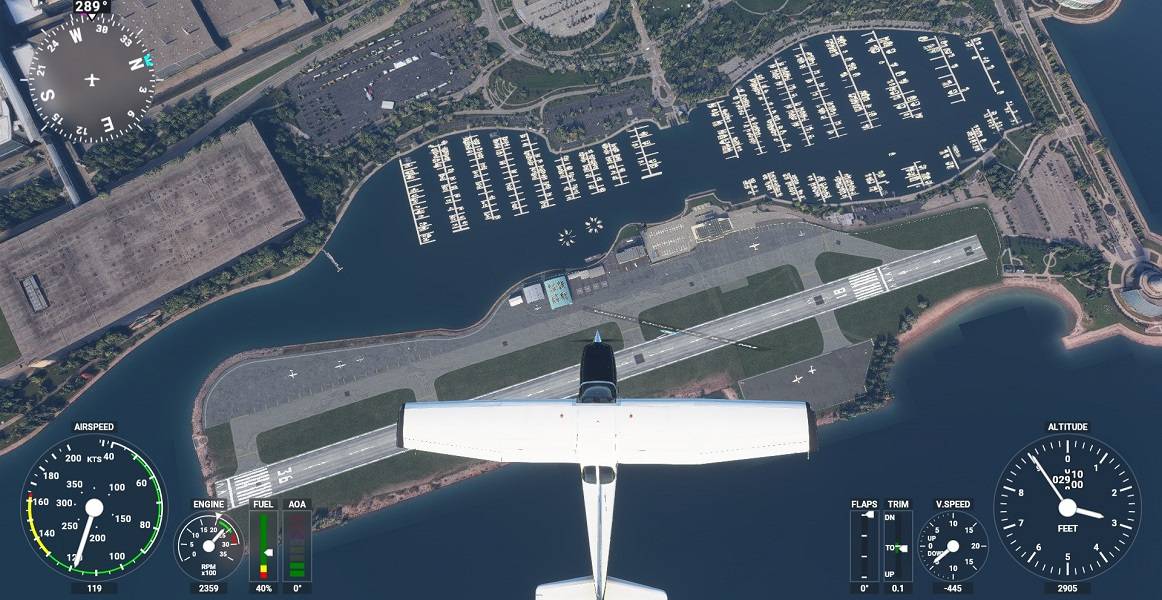 The Creation And End Of Meigs Field
The airport's development was very slow, due to world events. The Great Depression slowed the land-claiming project, and then WWII got in the way. The airport finally opened in 1948. It got its full name, Merril C. Meigs Field, in 1950. Meigs was an aviation advocate, and publisher of the Chicago Herald and Examiner. The various structures on the airport grew and expanded over the years. The runway itself grew, but not more than 3,340 feet (1,018 meters).
Even before the airport's creation, the site hosted the 1933 World's Fair. After it started operations, Meigs Field served city commuters, and had a crucial supporting aeromedical and organ transplant role. Scheduled flights with feeder and commuter airlines operated until the early 1990s. Helicopters were running regular connections between Meigs Field and O'Hare and Midway airports.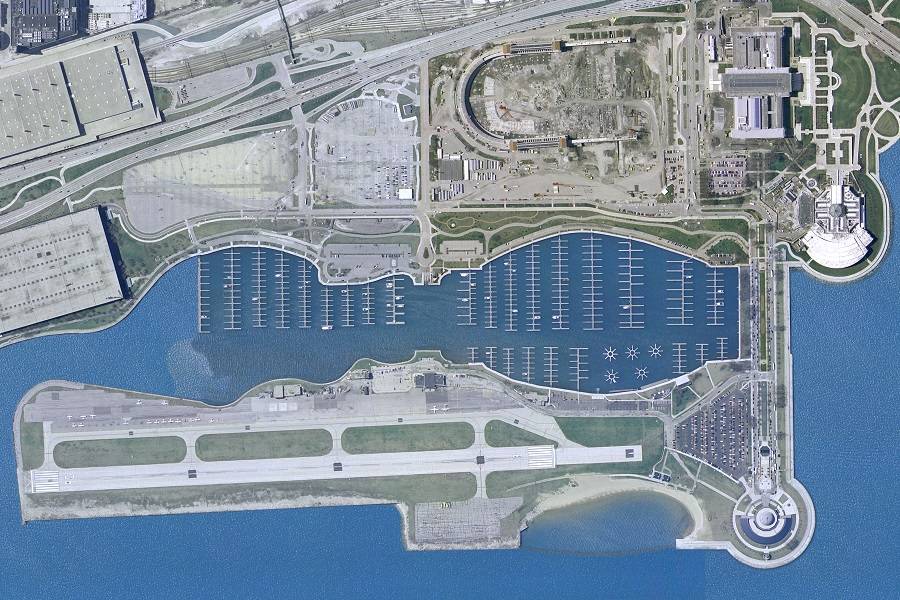 The end of Meigs Field became a quasi-political issue. The land belonged to the city, but the State of Illinois required that the city operates the facility. The newly-re-elected Mayor had promised to create a park, and so sent the bulldozers in the middle of a Sunday night. The mayor claimed that the airport had no users, despite these aircraft – and the city's Fire Department helicopters!
The FAA fined the city of Chicago, for not giving them 30 days' notice. The city also had to pay back $1 million, money they were supposed to spend maintaining Meigs Field as an airport. Several GA aircraft were stranded when the runway was destroyed. They eventually took off using the taxiway, in the next few days. Northerly Island's rebirth as a park is… questionable. The site plays host to concerts and other local events. But there is little in the way of greenery on it.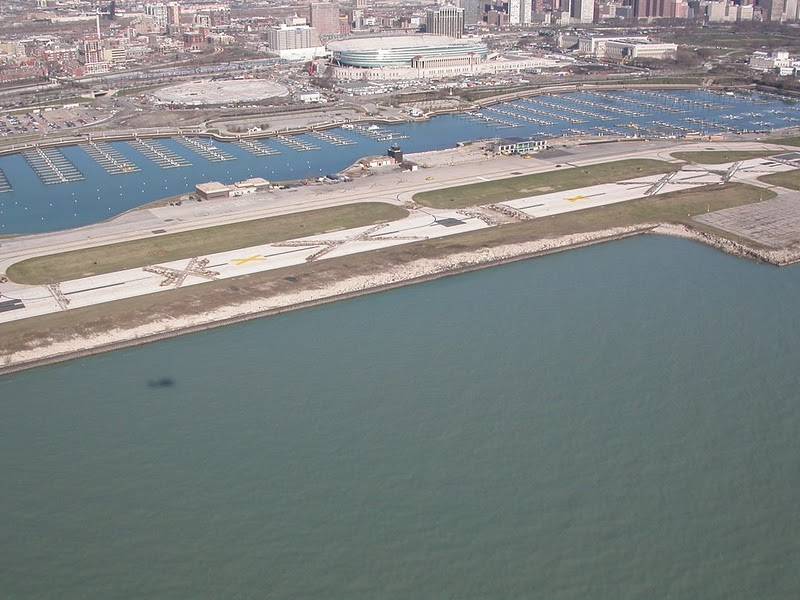 Meigs In The Sim World
Technically, Microsoft's 2004 Flight Simulator 'Century of Flight' (or 'FS9') shouldn't have featured the airfield. But the game was ready ahead of Meigs Field's closure. And for a short while, there were hopes for its revival, so Microsoft kept it in place. Alas, it wasn't to be. And when FSX showed up in 2007, Meigs was history. Literally.
Fortunately, by then, creating something like a missing airport wasn't much of a challenge for the sim community. Freeware Meigs Field addons quickly showed up. In most of its history, addons for Microsoft's Flight Simulator included both scenery and aircraft, as well as other objects. The newest version of the program showed up last August, and the first Meigs took only a month to materialize.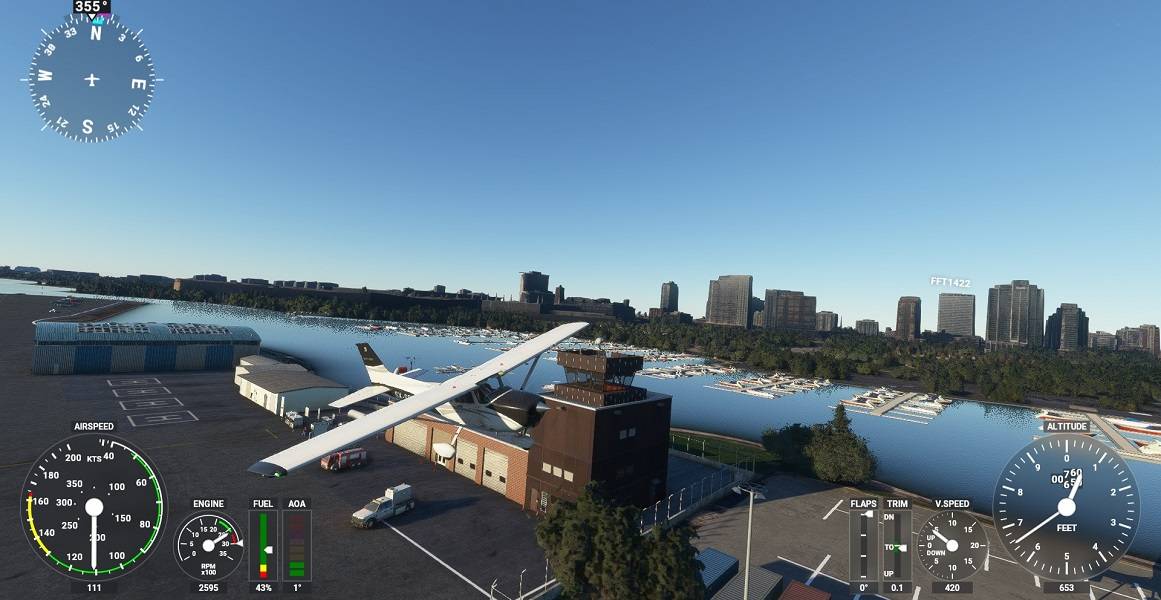 Like many other addons, there are both free versions, with stock buildings, and more detailed, more impressive payware offerings. How good are they? Well they're much better than the one in FS9! As a simmer, you know that you shouldn't just use a sim to jump in a Cessna 172, engine running at the runway, and take off just to buzz the tower. But… this IS Meigs Field! How could you not?
Microsoft's Flight Simulator has now advanced beyond anything its users could have imagined a generation ago. We now read reviews of addons, where someone might criticize the wrong color of a VOR antenna. This is some way off from where we stood, just 5 years ago. But with more local updates coming daily, it's getting ever better. And for some of us, evaluating how good each version of Flight Simulator is, can only start with the flight of a Cessna, from Meigs!
Now, where's the Learjet?