Only a select few aircraft types are operating from London City Airport, and as of last Thursday, the Embraer E190-E2 joined the list.
Flight LX-464's arrival into its destination was incident-free. But the flight itself was quite the occasion. It marked the first return of a regular Swiss flight into London City, since the pandemic broke out. And to make it even more special, the flight involved an aircraft type new to London City. This really matters, to this unusual airport.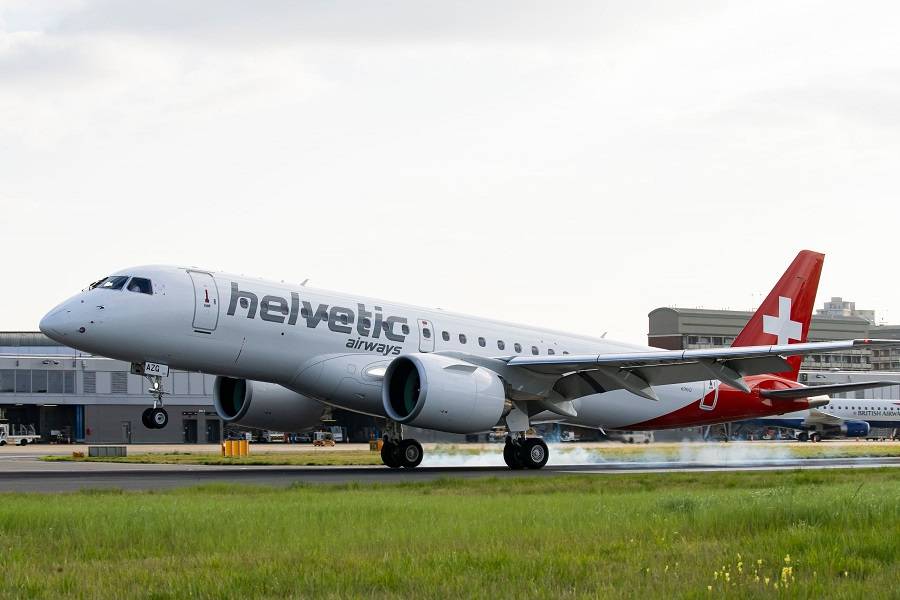 The Helvetic Airways Embraer E190-E2 flew from Zurich (LSZH) to London City (EGLC) in 1 hour and 20 minutes. There were 110 passengers on board, including press and company representatives, traveling specially. It was the first commercial flight of this aircraft type, into this airport.
With its higher than normal glide slope, London City has always been a challenge. Typically, aircraft come in for landing with a 3-degree glide slope. London City uses 5.5 degrees. This means that aircraft manufacturers need to certify their jets, for operation at this airport. More small aircraft can fly there, although the glideslope used to be 7.5 degrees, which was a challenge even for many turboprops!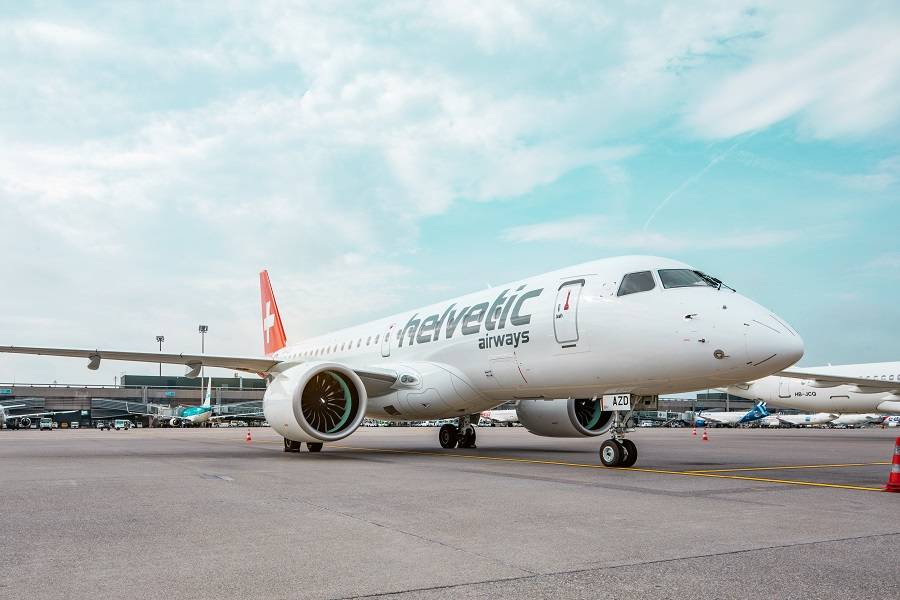 A
dding The E190-E2 To The City List
Jets coming into London City are another matter, with the E190-E2 joining a small club. Older types like the Bae/Avro 146 and the Airbus A318 have qualified, but are becoming rare today. Most recently, the A220-100 passed certification trials for 5.5° steep approaches. In some ways, the Embraer E190-E2 is the A220's nemesis, and now it, too, can get into London City.
Embraer's original E190 can also land into London City, and does. According to Helvetic, Embraer aircraft already account for nearly 90% of all movements at this airport! British Airways and others use it there, to great effect. So London City officials are quite happy to see the E190-E2 flying there. With many existing E190 operators having orders for the new aircraft, this could become important.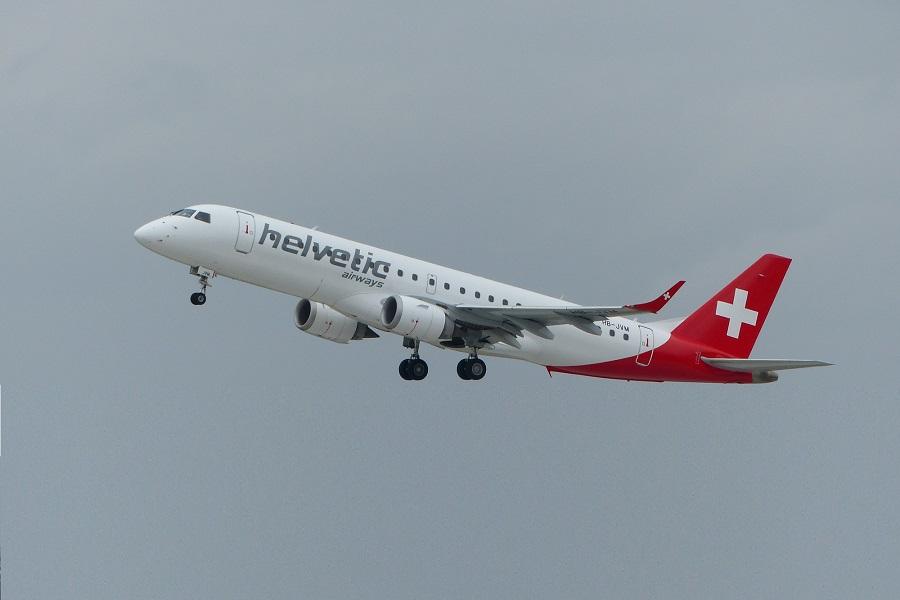 Commenting on flight LX-456's arrival into the airport, London City Airport Chief Operating Officer Alison FitzGerald said:
"Welcoming Swiss and Helvetic back, and with the newest LCY-capable aircraft, Embraer's E190-E2, is a significant milestone for London City. It demonstrates how we are collaborating with manufacturers and airlines to introduce more low-emission, low-noise aircraft to our airport, as well as re-establishing a vital business connection which we believe will go from strength to strength…

"Our ambition is to be one of the most sustainable airports of our size in Europe, and it is my expectation that we will be welcoming more of these aircraft with more airlines as the industry recovers from COVID-19."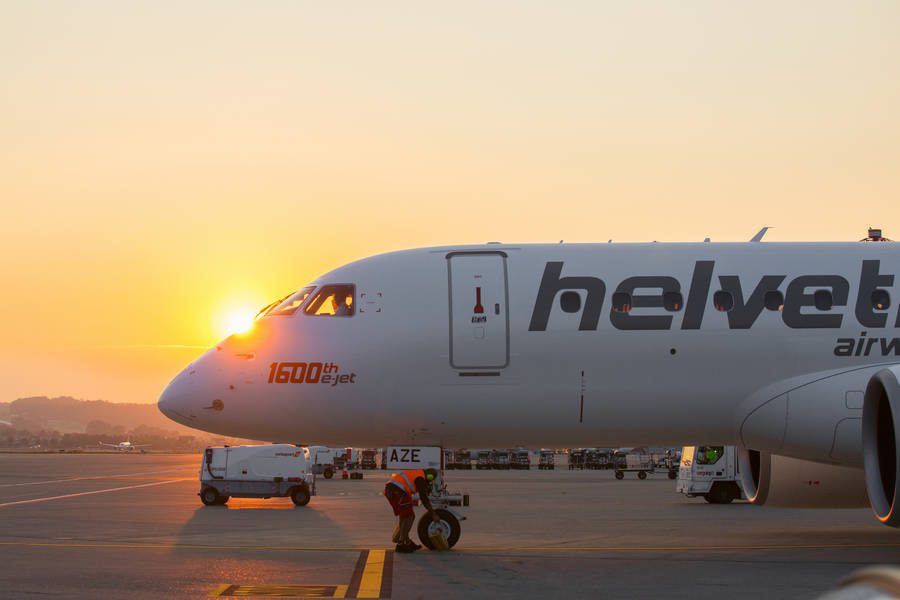 E
missions and Noise
Helvetic and SWISS have several partnerships, with the former operating many of the latter's flights. SWISS flew into City using its A220s before the pandemic, with Helvetic sometimes operating the flight with its Embraers. This E190-E2 flight into London City was one such example. The shift to efficient, low-emission aircraft, certainly is a plus.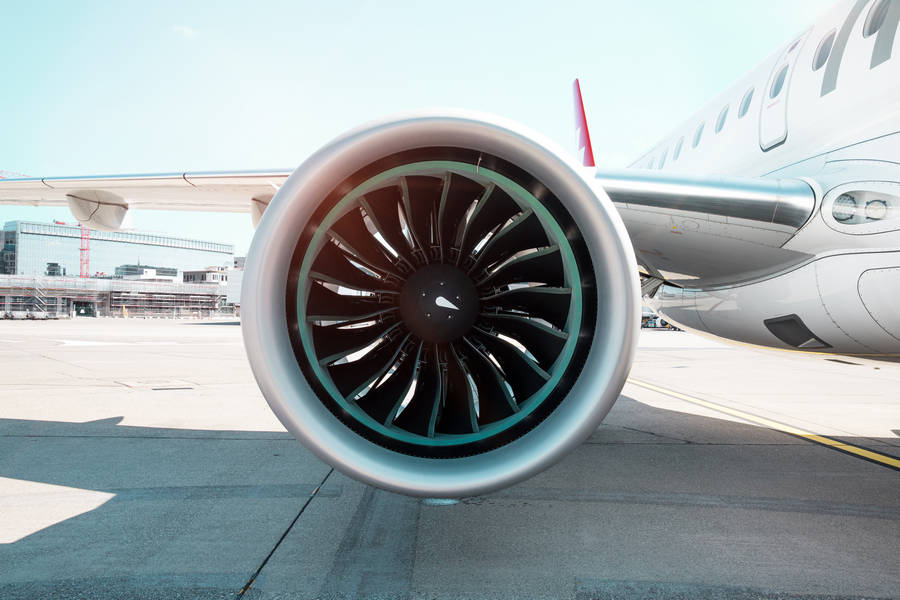 And the fact that the Pratt & Whitney GTF engines on both these jets are much quieter really counts, too. City is London's financial but cramped capital; planes like the E190-E2 and A220-100 coming and going unnoticed, is the goal! This is especially important at a time when the airport is expanding. A full parallel taxiway will save a lot of time between arrivals and departures, by doing away with the need for backtracking.
We saw how London City's expansion even required repurposing the existing control tower. The airport now uses a remote tower, for this reason. Despite some opposition to its use, London City isn't going away. But with the right planes, it will go on quietly.