COMAC, a state-owned aircraft manufacturer in China, announced that its C919 has completed all test flight tasks. So is it ready for service?
There are many who believe that the aviation industry needs someone to shake the Airbus-Boeing duopoly. Russia's Irkut MS-21 (or MC-21, in Cyrillic) and China's COMAC C919 are possible steps in this direction. However, thanks to Russia's invasion of Ukraine, the MS-21 will now need to be re-engineered with all Russian components. And even then, there will be little interest in it outside Russia.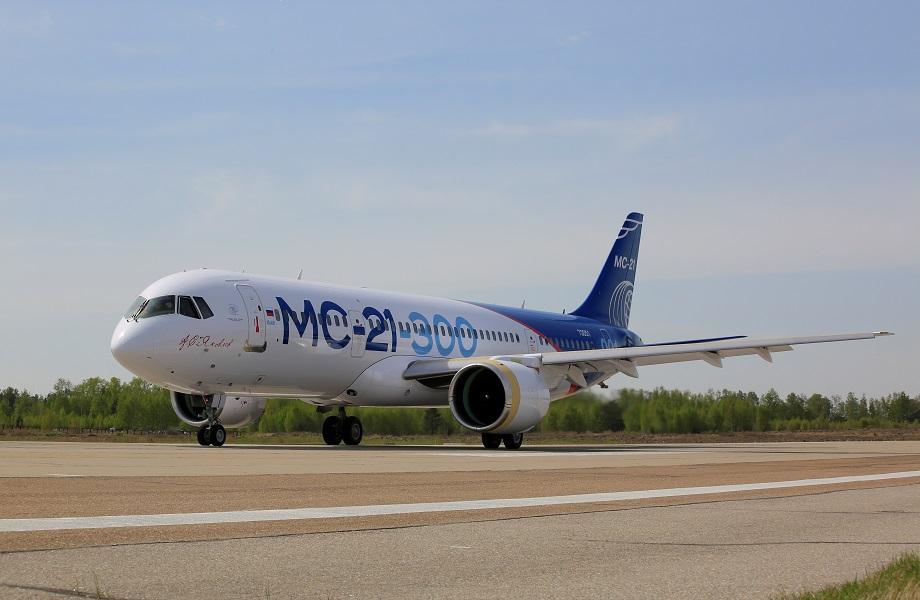 But what about China and the C919? Again, so far the vast majority of orders for this aircraft are domestic. However, China's home market is many times larger than Russia's. China represents a big chunk of the sales that Boeing and Airbus make worldwide. So this aircraft's entry into service is something that both of these manufacturers have to factor into their plans.
It seems that aviation authorities in China are closer to certifying the C919. COMAC (the manufacturer) announced that its six test aircraft have now completed all necessary test flight tasks. This is a big step in the certification process. And it must be a relief for COMAC, who initially planned to complete these tasks by September last year.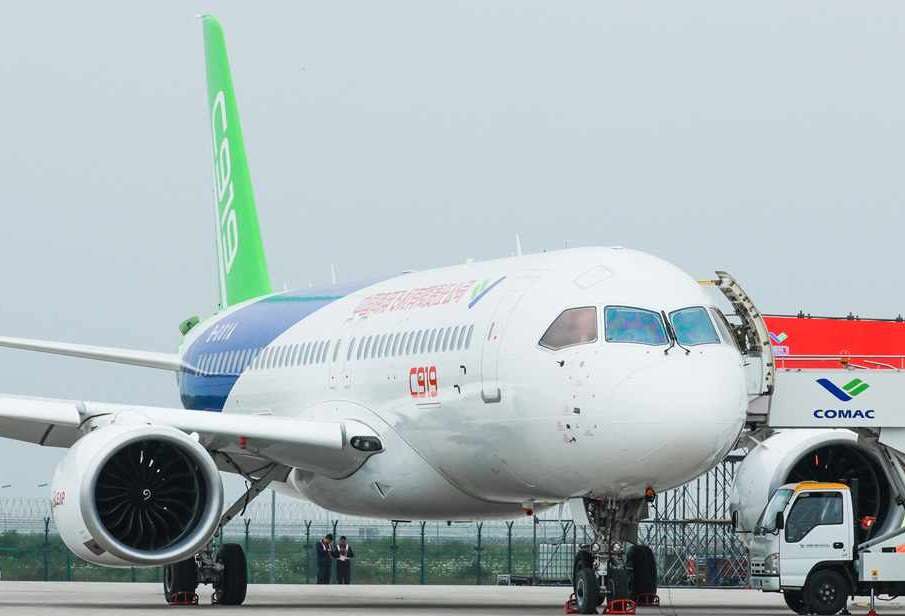 Some Delays
COMAC's original goal was to certify the aircraft before the end of 2021. But according to the Civil Aviation Administration of China (CAAC), the C919 should have completed a total of 276 certification tests. By December, the fleet of test aircraft had only completed 34 of these tests. At the time, the aircraft's testing program had to slow down because of a lack of spare parts. The main cause of this lack of parts was US sanctions, according to COMAC.
So it looks like COMAC will have another certified aircraft before the end of the year. But this doesn't necessarily mean that the C919 will be able to enter service in China immediately. This is because COMAC would also need to get a production certificate for the aircraft. Elsewhere in the world, this is something that manufacturers can get at the same time as the certification.
But that's not necessarily the case in China. When COMAC certified its first jet, the ARJ21, it took another two years to get its production certificate. Officially, COMAC now plans to deliver the first C919 to China Eastern Airlines in August this year. But whether or not this means that the aircraft can enter service immediately, remains to be seen.
Can China Make The C919 Fast Enough?
As a design, the C919 bears a very strong resemblance to the Airbus A320. But experts believe that it is heavier and therefore less efficient. COMAC's ARJ21 also bore a strong resemblance to the McDonnell Douglas MD-80/90 (or Boeing 717). China produced this jet under license – and Airbus has an A320 finish assembly line (FAL) in China.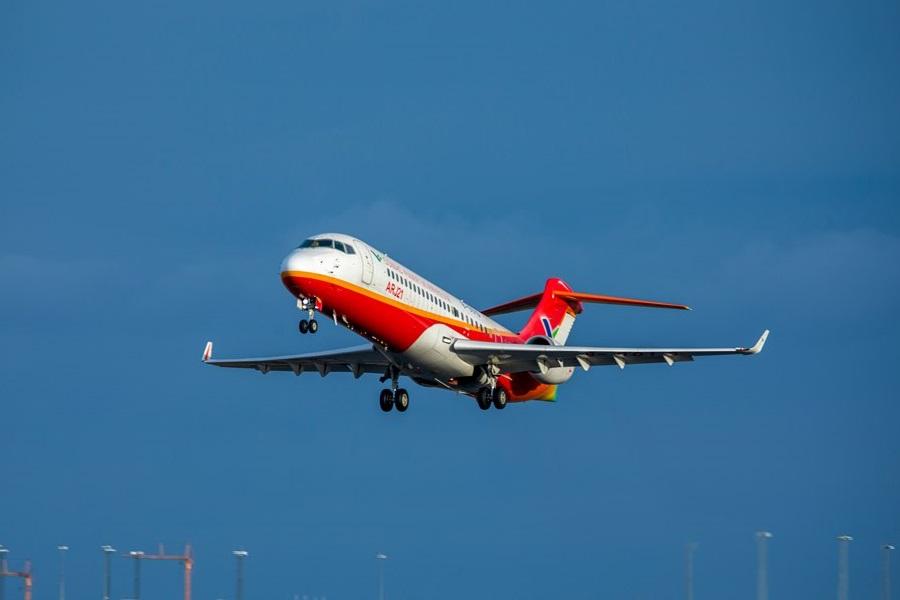 Nonetheless, getting experience in certifying a commercial aircraft like the C919, is a big step for any new manufacturer. However, the next challenge for China is "productionizing" the C919. This is something that the country's industry is traditionally very good at. But most of the non-structural components of this aircraft still come from suppliers outside the country. Components (including engines) typically account for 85% of a new airliner's flyaway cost.
We have seen that aircraft production rates for Boeing and Airbus largely depend on their suppliers. The same will be true for the C919. COMAC has a stated goal of 2,000 sales for this aircraft. External analysts estimate the type's potential sales to be 1,200. But this is still a big chunk of the market, that Boeing and Airbus would lose.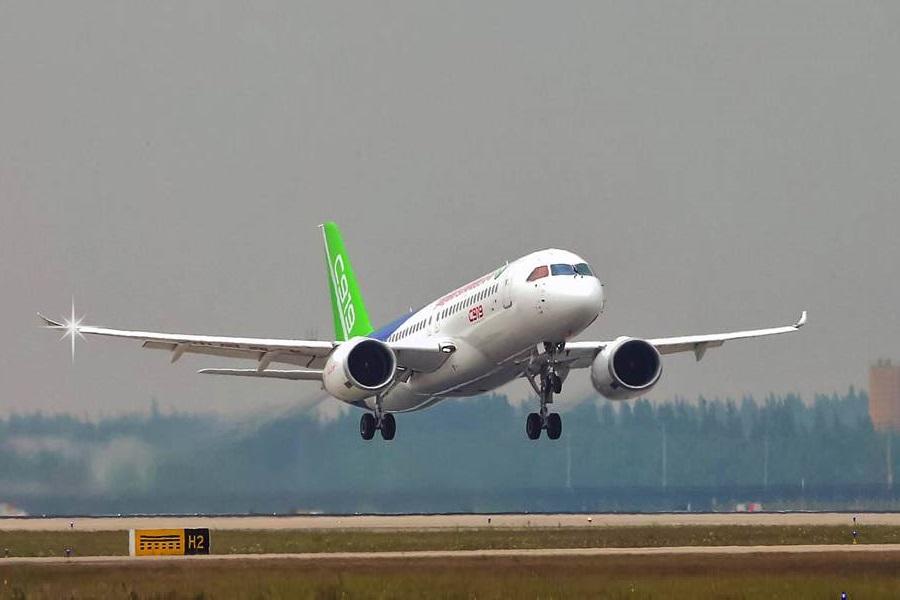 Companies in China will eventually produce some components at home, for the C919. But this will take time. A Chinese engine (ACAE CJ-1000A) isn't due before 2030 at the earliest. And as we've seen with Russia's MS-21, developing avionics, hydraulics, landing gear, and actuators AND certifying them, could take years. It is also expensive.
All this means that China will still need single-aisle aircraft from Airbus and Boeing – at least for another decade. But other factors, like international trade relations, still have plenty of potential to slow down or accelerate events.