Boeing released some new financial information about its aircraft programs – most of it negative, including that of the next Air Force One.
Usually, stories of Boeing in the news have to do with one of its three airliners facing trouble. Delays with 777X's certification, production issues with the 787 and meeting certification deadlines with the 737-10, come to mind. But the American aircraft manufacturer has other noteworthy programs, like the T-7A Red Hawk trainer and its KC-46 aerial refuelling tanker. And of course, there has to be a new airliner design, somewhere in the background.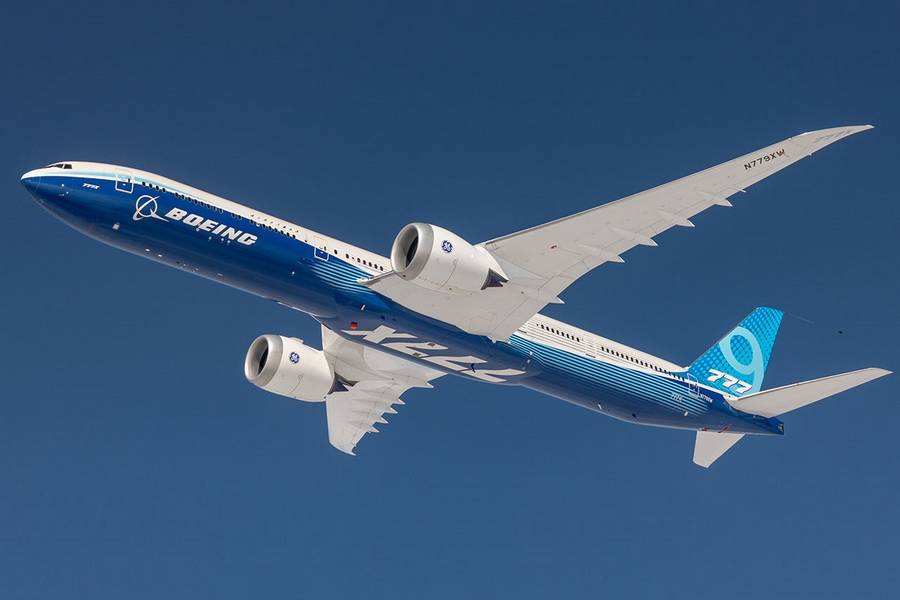 With all of these programs, a project involving just two aircraft might seem a bit… secondary. But "secondary" is not a word that comes to mind for the Boeing VC-25B, more commonly called the next Air Force One. Yes, that name is a callsign, that could apply to other aircraft. But somehow, simply using the model designation of these aircraft seems… inadequate.
Boeing – Air Force One Charge, More Delays
The news today is that Boeing has recorded a $660 million charge in its program for the next Air Force One. This follows multiple delays, in a program that originally aimed to deliver two VC-25Bs in 2024. The delivery date now looks set to be 2026. And it's not clear how far "delivery" will be from "entry to service".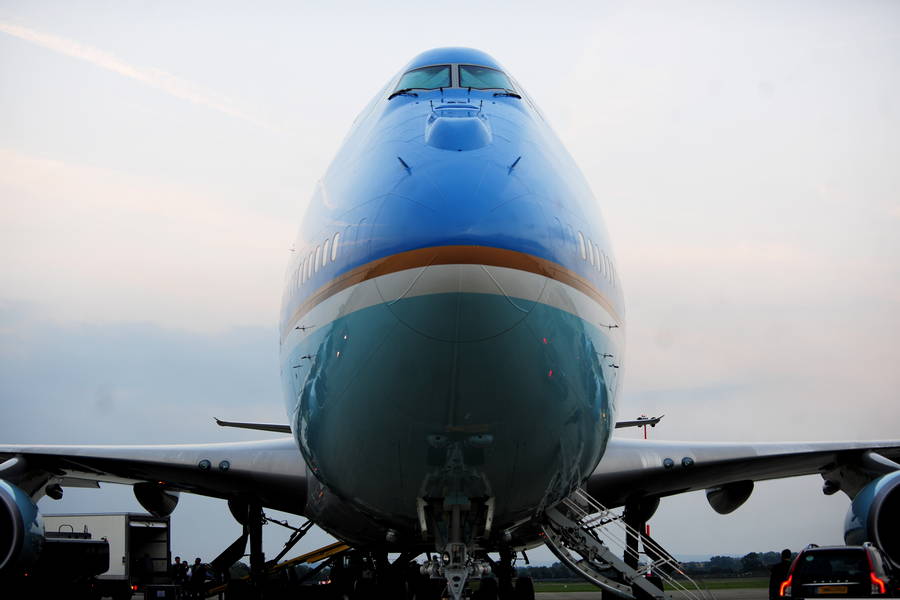 In 2018, Boeing got a $3.9 billion contract for the two 747-8 aircraft that will become the next Air Force One. Boeing's agreement at the time was that the contract would not exceed $4 billion. It now seems that Boeing's CEO Dave Calhoun (who wasn't CEO at the time) thinks this wasn't a good idea. He said:
"Air Force One – I'm just going to call a very unique moment, a very unique negotiation, a very unique set of risks that Boeing probably shouldn't have taken. But we are where we are, and we're going to deliver great airplanes. And we're going to recognize the costs associated with it."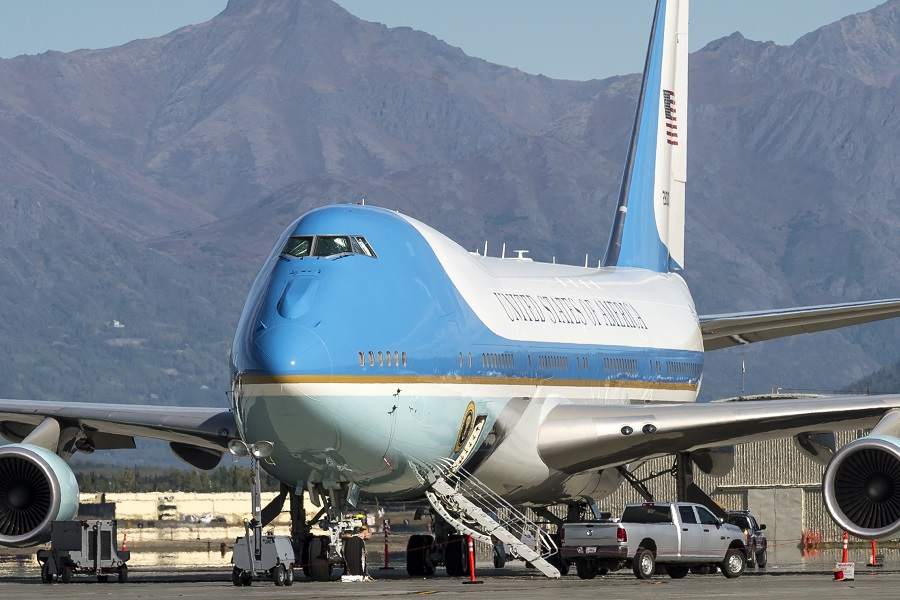 The Boeing CEO making the "do-not-exceed-$4 billion" Air Force One agreement was Dennis Muilenburg. He lost his position following Boeing's 737 MAX crisis. In any case, this new $660 million charge on the VC-25B program has to do with rising supplier costs, troublesome technical requirements and schedule delays, according to Dave Calhoun.
A History Of Problems?
Boeing recorded another $318 charge for the Air Force One program last year. This had to do in part with COVID-19 delays, but it also related to "performance issues at a key supplier". This supplier is likely GDC Technics, which Boeing sued (and who sued Boeing) about a year ago. GDC specializes in interiors of business jets and VIP aircraft in general.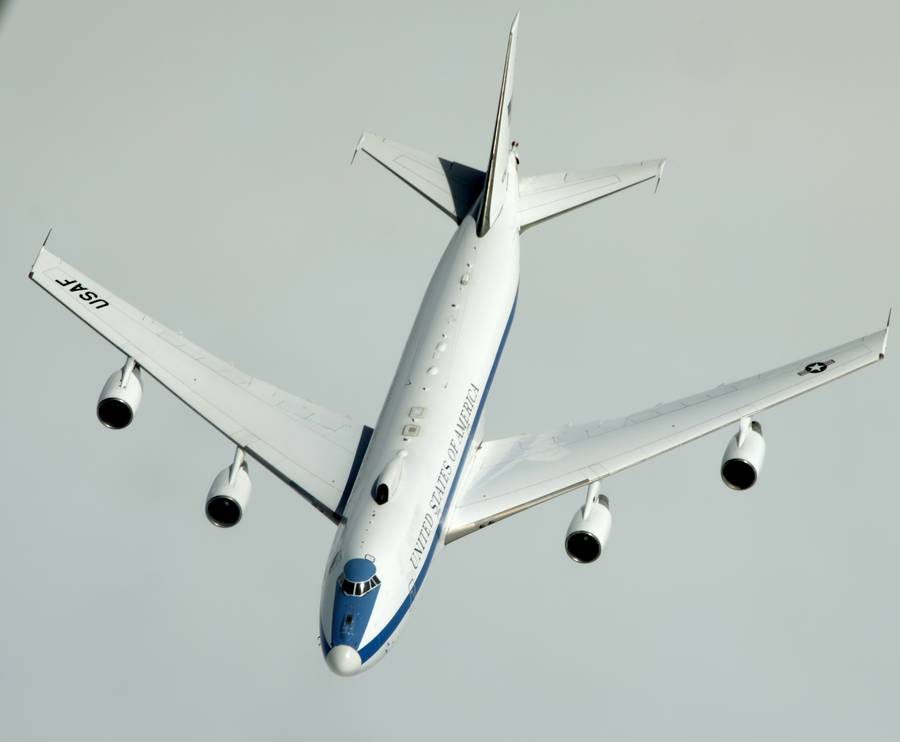 As a sub-contractor, GDC has previously provided maintenance for the current Air Force One, as well as the E-4B (aka "Doomsday") aircraft. Beyond these issues, Boeing faced other problems with its new Air Force One program, after it ended its relationship with GDC. These problems ranged from tequila bottles to possible damage to one aircraft while it was on jacks.
Boeing also announced problems with other programs, adding up to charges of $2.7 billion. The manufacturer confirmed that it won't deliver the first 777X before 2025. In slightly better news, Boeing confirmed that it has submitted a plan that could restart 787 deliveries. But it didn't offer a date, deferring the decision to the FAA. The company also needs to clarify its certification strategy for the 737-10.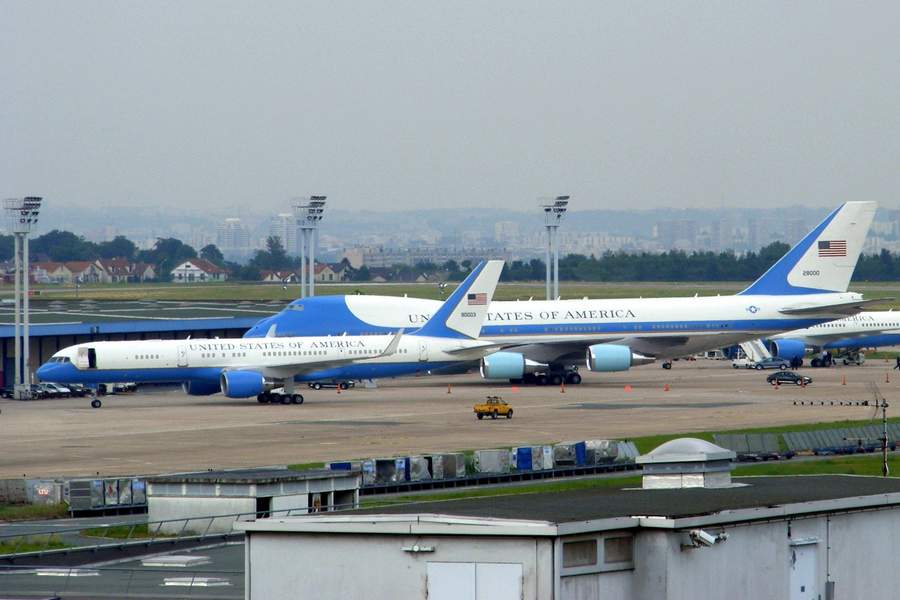 The Air Force One program is a vital one, for Boeing. But as we've seen, the company has been juggling multiple issues, in different programs. And prioritizing and handling them all doesn't seem to get easier with time, for Boeing.