A Viva AeroBus crew cancelled a flight because their A320neo appeared to dig itself into the asphalt, near the end of a runway. What happened?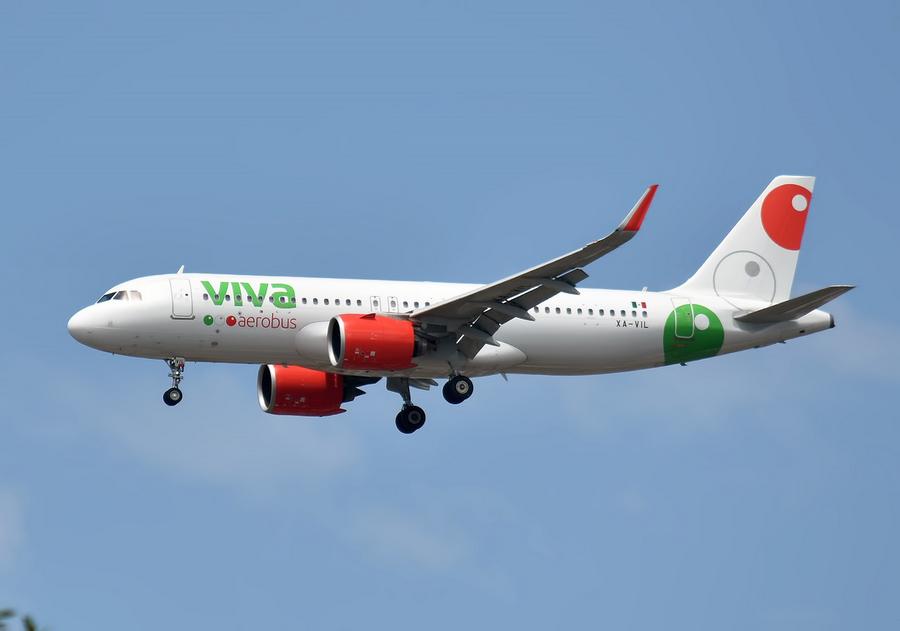 It is always good to look at an incident that resulted in no injuries. And it's even better when there is no damage to the aircraft involved. For better or worse, such events often aren't interesting. But as this one shows, there are exceptions. It happened on Saturday the 28th of May this year. It involved a Viva AeroBus Airbus A320neo.
The aircraft's crew were getting ready to start flight VB-1197. This is a daily, late afternoon flight, departing from Reynosa General Lucio Blanco International (MMRX), in Mexico. The domestic flight's destination is Mexico City International (MMMX). Reynosa is just over the border from the United States, opposite McAllen in Texas.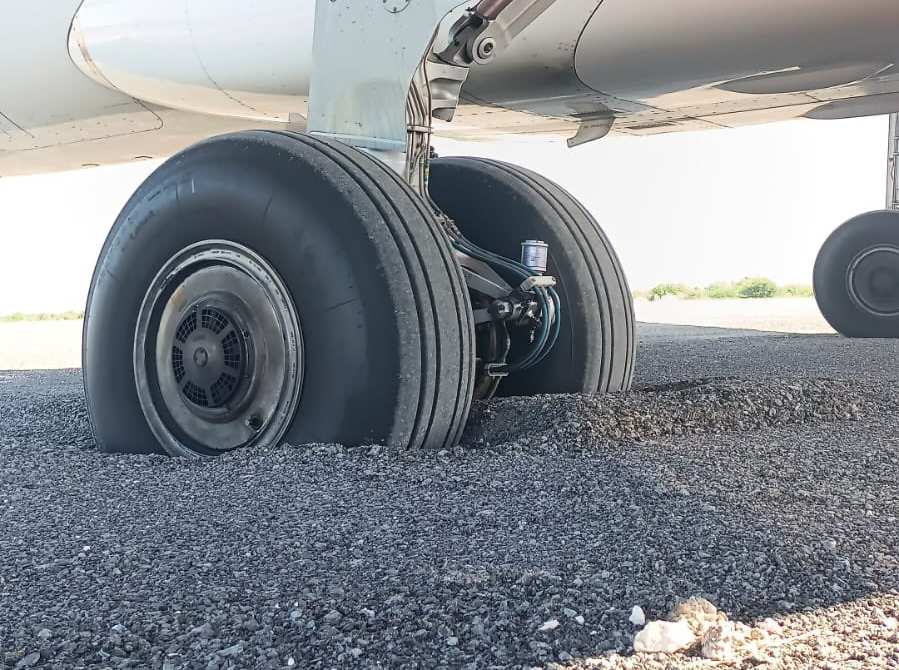 The Plight Of The Viva AeroBus A320neo
It is not clear at this time how many passengers and crew were on board. In any case, the Viva AeroBus crew were preparing their A320neo for a departure from runway 13. With no parallel taxiway available, this meant that the crew had to backtrack to the end of the 1,900-metre/6,240-foot-long runway. The crew reached a turn pad at the end of the runway when they run into some trouble.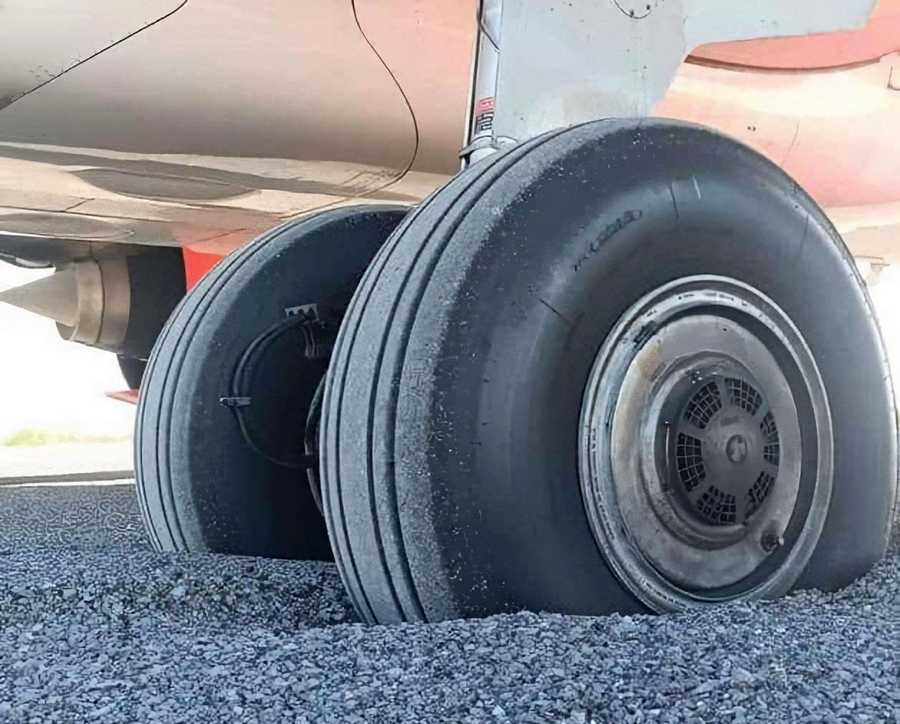 Some observers have questioned whether the Viva AeroBus A320neo in these pictures really is at the turn pad. However, ADS-B data from websites like Flightradar24 confirms that this is where the aircraft is. As they were about to begin turning around, the crew realized that the tyres in all three gear legs began to sink. The crew could not move any further and stopped. The flight was cancelled.
It would be nearly three days before the Viva AeroBus A320neo would fly again. And since Reynosa airport only has one runway, it had to close for some time after this event. The turn pad remained closed for longer. We don't know if the airport has recently resurfaced this turn pad and/or its runway, or parts of it.
EMAS – Or When This Is Done On Purpose
Turning around can put more strain on a surface than simply taxiing over it would. For this reason, turn pads often need to be more sturdy than runways or taxiways, to handle the same aircraft. However, it is unusual to see all three gear legs sunk into the ground to a similar extent, as in the case of this Viva AeroBus A320neo.
But sometimes, it is necessary to make an aircraft sink into the ground on purpose. This is the Engineered Material Arresting System or EMAS. Ideally, airport authorities like to have nice and long runway end safety areas (RESA). But this isn't always possible, especially in smaller, older airports near towns and cities. In such places, EMAS can help stop an aircraft much faster. We looked at EMAS in detail, here.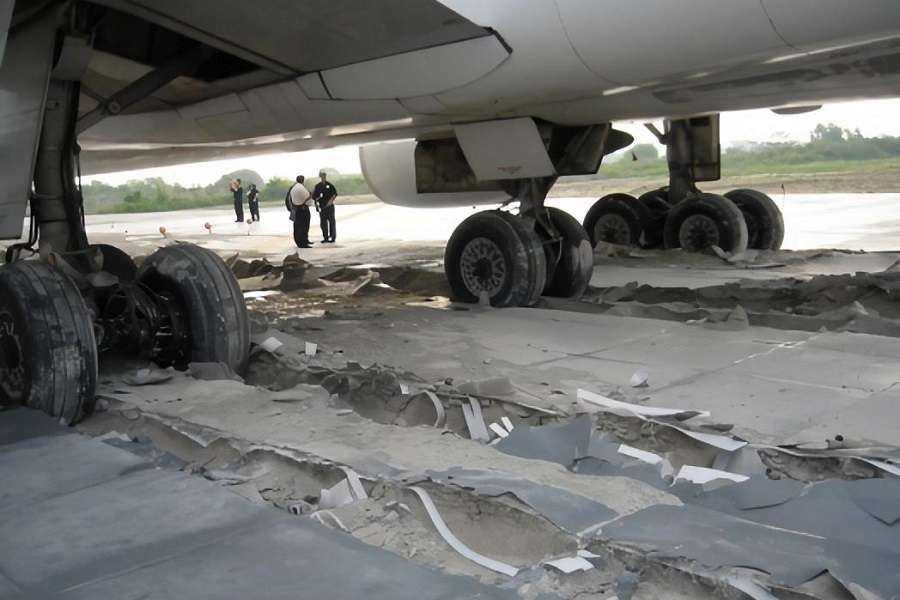 The incident aircraft here is a Viva AeroBus Airbus A320neo (A320-271N), with registration XA-VIU. It is just two and a half years old and belongs to lessor CDB Aviation. Viva AeroBus currently has 20 of these aircraft, along with A321neos and older versions of both types. The all-Airbus operator originally started flying in 2006 – with 25 Boeing 737-300s.