A Red Wings crew flying a Sukhoi Superjet could not stop their aircraft before the end of the runway, during landing. There were no injuries.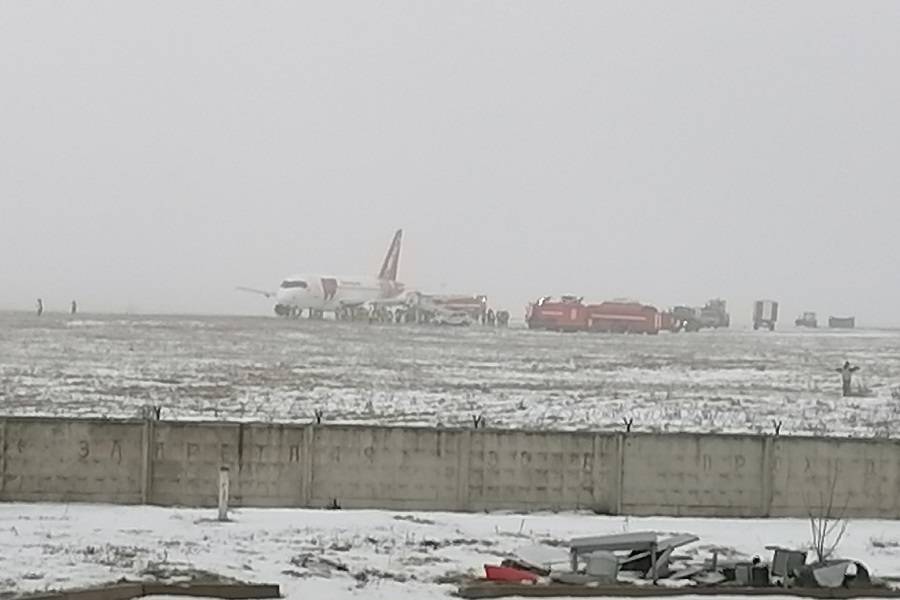 The incident happened on the 10th of January. It involved Wed Wings flight WZ-387 and one of the airline's Sukhoi Superjet 100 aircraft (aka SSJ100). The flight originated at Moscow's Domodedovo International (UUDD), heading to Belgorod International (UUOB) in Russia. This was a regularly scheduled flight. However, we don't know the number of passengers and crew on board.
The flight took off from Moscow using runway 14R. But other than a 45-minute delay, the departure and cruise weren't noteworthy. Then after just under an hour in the air, the Red Wings flight crew set up their Sukhoi to land on runway 29 in Belgorod, having made up most of the departure's lost time. But unlike their departure, their landing would prove unusual.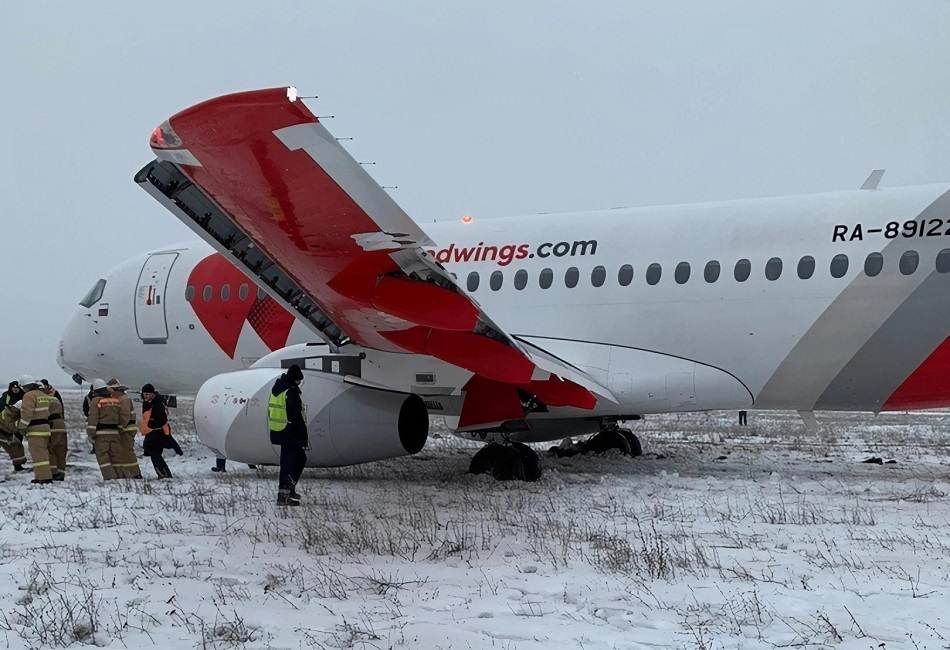 Red Wings Sukhoi SSJ100 Overruns Runway End
The weather conditions during the landing were less than ideal. They included heavy freezing rain, and freezing fog offering little visibility. There was snow on the runway, with the braking friction coefficient being 0.38. Also, some sources suggest that the Red Wings Sukhoi aircraft may have touched down a bit long. In any case, the aircraft overran the end of the runway.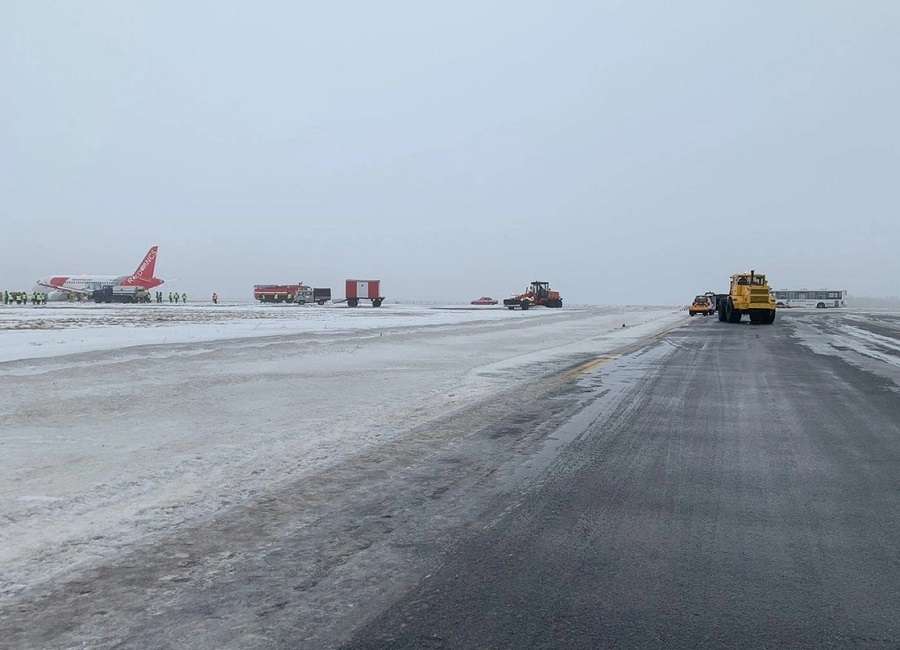 The plane's approximate position after it came to a stop, was 110 metres (360 feet) beyond the runway's end. The runway end safety area at this end of the runway is 50 metres (164 feet). Fortunately, the ground beyond the runway is flat and even. All of the aircraft's wheels were on soft ground. However, the Red Wings Sukhoi Superjet didn't hit anything and doesn't appear to have sustained much damage.
Unsurprisingly, there were no injuries among the passengers and crew. No evacuation was necessary after the incident. As of this writing, the aircraft remains on the ground in Belgorod. It is a Red Wings Sukhoi Superjet 100-95LR, with tail number RA-89122. The aircraft is just 3 years old, having first flown in November 2018. Red Wings is its only operator, although it came from an order for Azimuth Airlines, who didn't take it up.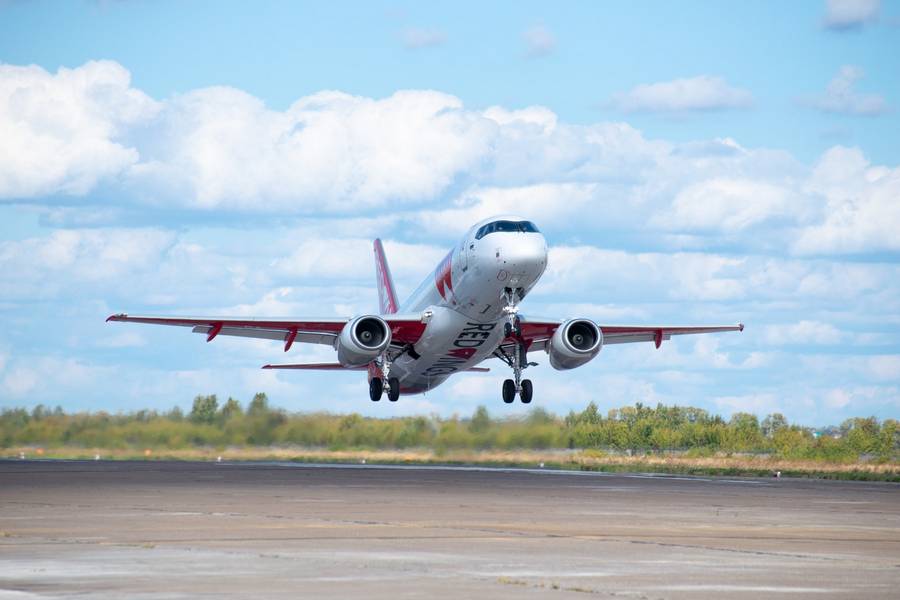 A few weeks ago, we saw an instance where another Red Wings SSJ100 overran the runway. On that occasion, a preliminary report showed that the braking friction coefficient was lower than reported. But thankfully, that aircraft suffered little damage, as in this case.