An Air India Express 737 that had just landed into Vijayawada International Airport in India, struck a lighting pole as it was taxiing. There were no injuries.
The 737 was performing Air India Express flight IX1676, from Doha, Qatar, to Vijayawada, on the 20th of February. It had 64 passengers on board. The aircraft left Doha with only a small delay, arriving at its destination ahead of time. Vijayawada Airport director G. Madhusudan Rao described the event:
"An Air India flight coming from Doha met with a minor accident at Vijayawada International Airport in Gannavaram today. All passengers are safe. When the flight was about to land (sic: park?), its wing hit a light pole. The light pole broke and fell down. The flight wing is slightly damaged. This incident happened at 16:54 IST"
https://twitter.com/ANI/status/1363121709499310081?s=20
The aircraft involved in this Air India Express mishap is a Boeing 737-800. Its registration is VT-GHE. The aircraft is perhaps one of the newest 737NGs flying today! It is just under four and a half years old. There were no other owners of the aircraft before Air India Express. The airline picked it up in October 2016. Air India Express is a low-cost airline. Air India wholly owns the airline, which has been in operation since 2005.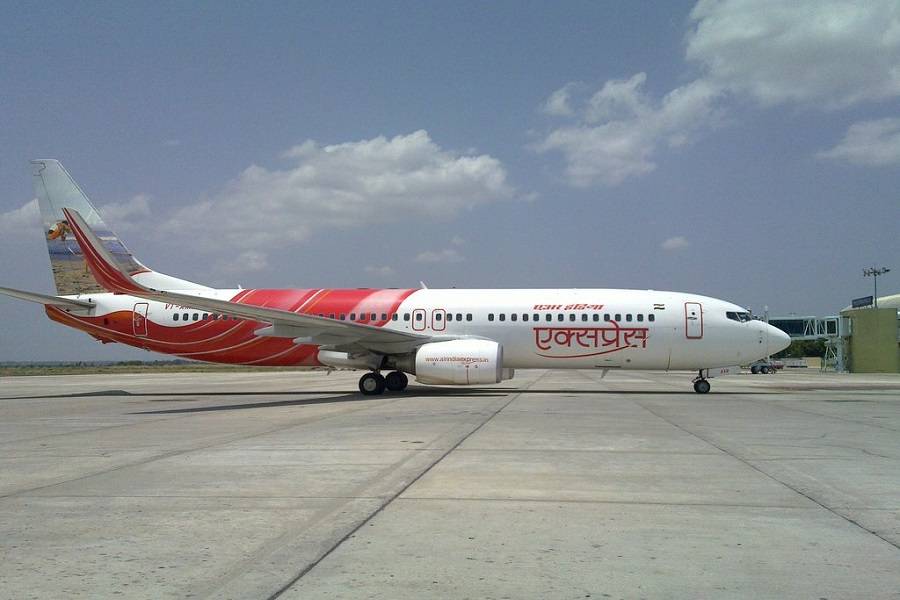 A Look At The Air India Express 737 Mishap
We obviously don't know what caused the Air India Express aircraft to taxi so close to the lighting pole, at the edge of the apron. However, satellite photos suggest that the aircraft had just made a right turn. And some partially-deleted lines on the ground, denoting the edge of a taxiway/apron, could be misinterpreted. That is because a section of taxiway first becomes wider, then leads to a turn.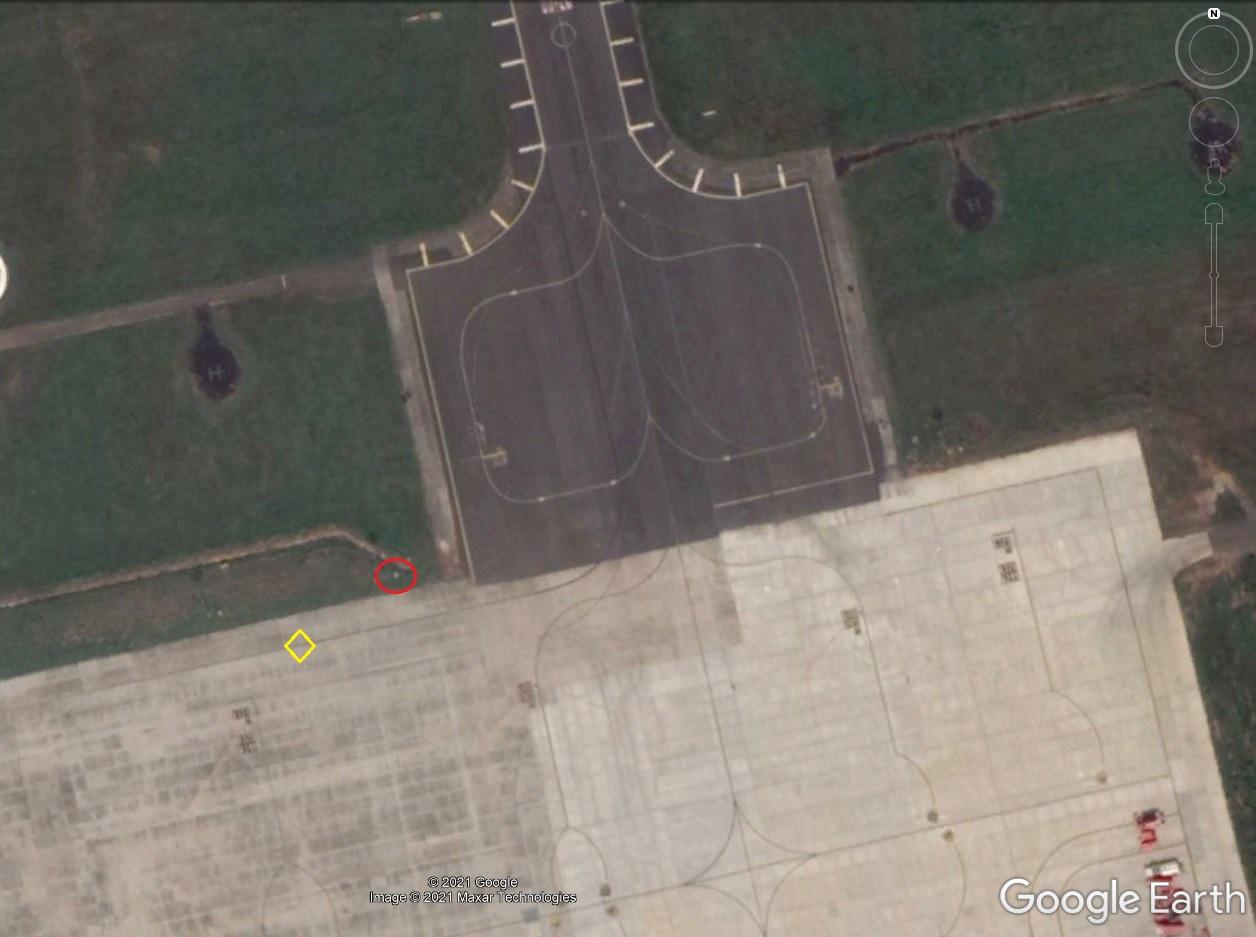 Note also that the pole was on the right side of the aircraft. If this Air India Express aircraft is like most 737s, it likely has a tiller on the Captain's side only. And with the obstacle coming immediately after a turn, this could help explain the mishap. At this time we don't know what weather conditions existed at the time of the incident. However it occurred at 4:54 pm local time, and weather appears to be dry.
Air India Express are investigating this 737 incident. Also, the flight had an onward leg, to Tiruchirapalli Airport, further south. Unfortunately that flight went ahead with a delay of over eight hours, as the company first had to fly another 737 to Vijayawada. Overall, this is a much less dramatic incident compared to what we've seen lately. But it adds to the list of avoidable ground incidents.