Heart Aerospace is working with the government of the Åland Islands in Finland, to demonstrate the utility of its hybrid-electric ES-30.
There is some skepticism around the potential of all-electric aircraft in the near future. A number of companies are developing eVTOL (electric vertical take-off and landing) aircraft, that rely on such technology. Unlike them, Heart Aerospace first worked on a conventional fixed-wing, all-electric design called the ES-19.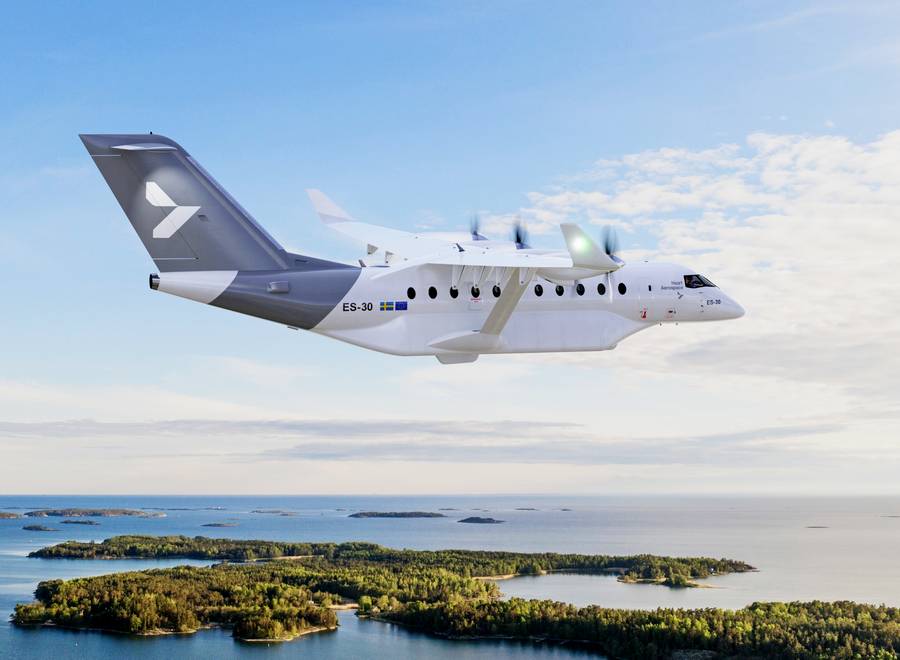 However, Heart has since abandoned the 19-seat ES-19 in favor of the larger, hybrid-electric ES-30. As we've seen previously, the idea here is that for shorter trips (and lighter loads, perhaps) the aircraft can still operate on battery power alone. But for longer trips, the 30-seat design incorporates two turbogenerators (turboshaft generators) and enough jet fuel to supplement the batteries. Even for these longer trips, the aircraft should be more efficient than current small turboprops.
Heart ES-30 – Why Åland?
Plenty of airlines are backing Heart in their ES-30 project, but Åland is where the company aims to prove its usefulness. Heart is collaborating with the government of Åland, to show how the ES-30 can connect these islands to the rest of the world. The geography of these islands makes them ideal for such an experiment.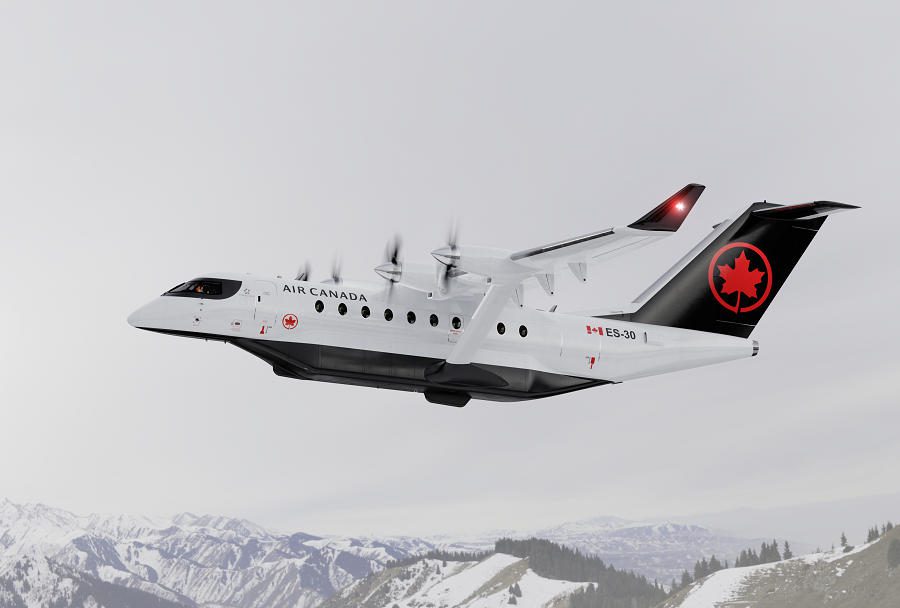 Åland is an autonomous region, located at the entrance to the Gulf of Bothnia in the Baltic Sea, right between Finland and Sweden. The islands are part of Finland, but the population predominantly speaks Swedish. Crucially, the islands are quite close to key large cities in these Nordic countries. And this is why Heart believes that the ES-30 can serve the residents of Åland well.
Within 150 km (81nm) of Mariehamn, the capital of Åland, we can find Stockholm, the Swedish capital, and Turku, Finland's third largest city. Helsinki, the Finnish capital, is 300 km (162nm) away. Tampere, Finland's second-largest city, is also within 300 km.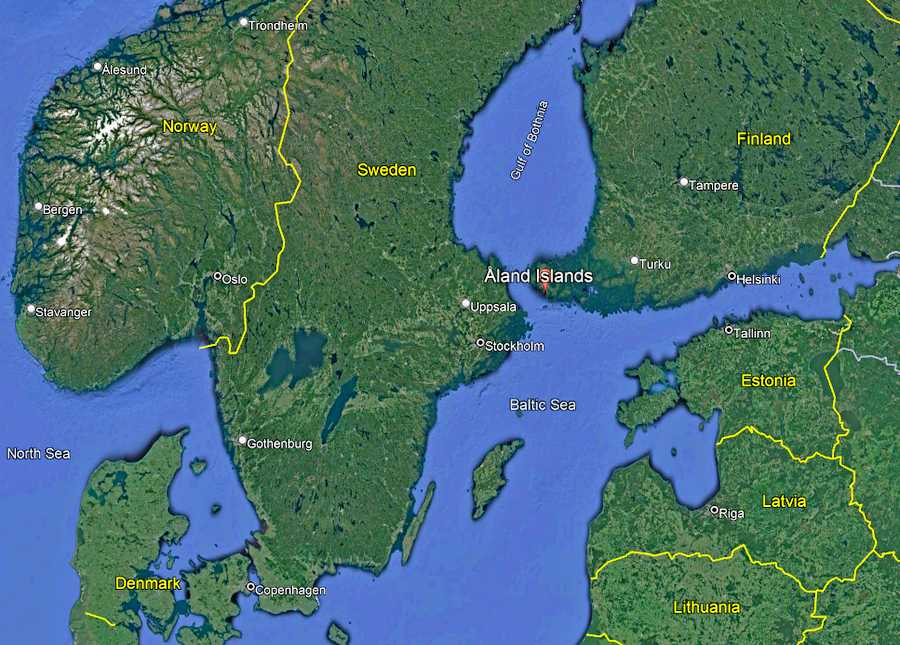 Operating from Mariehamn in Åland, an ES-30 should be able to serve all of these destinations. On battery power alone, the aircraft has a range of 200 km (108nm). Using its turbogenerators, the aircraft can fly twice as far. And with a reduced load, Heart claims that its design can fly 800 km 432 nm) away. The company states that these numbers include "typical airline reserves".
No Modern Turboprops?
Simon Newitt, Chief Commercial Officer at Heart Aerospace, said this about deploying the ES-30 at Åland:
"This is a significant step in the development of the ES-30 as it allows us to focus on the operating infrastructure required in support of zero-emissions flying out of Mariehamn. We look forward to working together with the Government of Åland to make this a reality."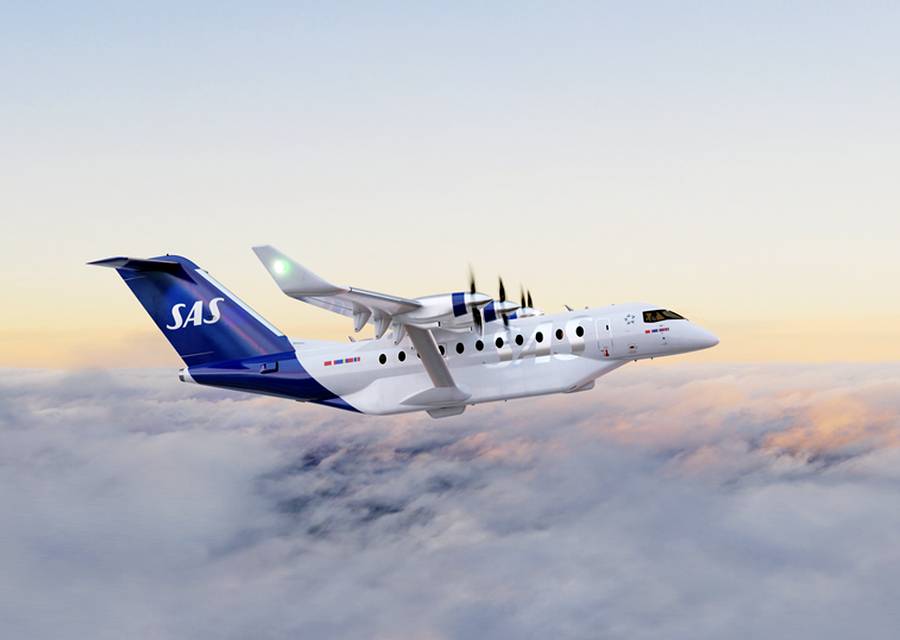 The government of Åland is keen to support Heart in testing the ES-30 in their region, to help boost its population and appeal to visitors. Heart Aerospace has touted its designs as ideal for short hops, between small isolated population centers and major towns and cities – with Åland being just one such example.
This could be an opportune moment for such designs to hit the market. Turboprop engine designs haven't seen a lot of development in the previous decades. This is despite the fact that turboprop aircraft can be considerably more efficient than similarly-sized jets.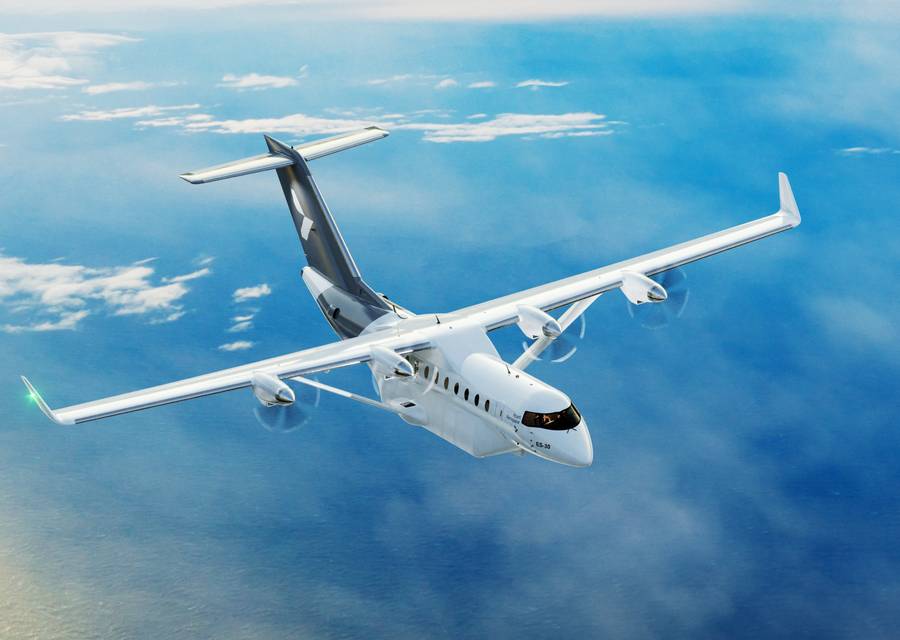 Some argue that an all-new turboprop airframe, complete with fully up-to-date turboprop (or open fan?) engines, would be more efficient than a hybrid-electric design like the ES-30. But with other initiatives promoting the development of battery-powered aviation, a hybrid-electric design like the ES-30 remains very attractive. Heart aims for the ES-30 to enter service by 2028.
Check out these latest videos from Mentour Pilot and Mentour Now on YouTube!