Heart Aerospace in Sweden launched its latest electric aircraft design, the ES-30, with Air Canada as the launch customer. But there's a twist.
There is a lot of movement in aviation around startups working on electric vertical takeoff and landing (eVTOL) designs. These projects involve some new challenges, that we will look into in a future article. But there are also many attempts at all-electric and hybrid-electric fixed-wing aircraft, that use conventional airports.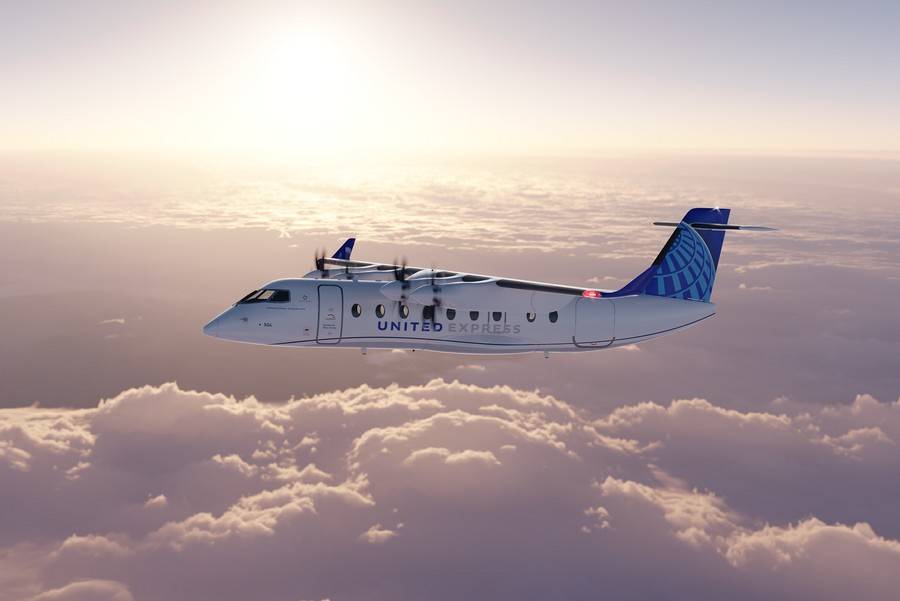 Sweden's Heart Aerospace is one of these companies, and the ES-30 is the second iteration of their design. The ES-19 was a nineteen-seater, and the ES-30's name reflects the number of passengers it can carry, too. But the ES-30 isn't simply following the ES-19, the company's first design. The ES-30 is replacing the ES-19, becoming Heart's sole focus from now on.
Heart ES-30 – A Hybrid-Electric Evolution?
Another twist is that the ES-30 isn't all-electric, like the Heart ES-19. It is hybrid-electric. This means that other than the electric motors, the batteries, the cooling, power distribution, and control systems, the aircraft also has two turbogenerators. These are essentially electrical generators, that get their power from small jet engines.
We have recently seen how companies like Rolls-Royce have been developing such systems, for eVTOL and other designs using electric motors. At the moment, Rolls-Royce isn't part of this project. In any case, turbogenerators obviously need fuel. Heart is quick to mention that this aircraft will be capable of running on 100% SAF. But it won't always need to.
When operating in all-electric mode, Heart says that the ES-30 will have a range of 200 kilometers (124 miles). When it runs on… everything, it will have double this range, with a full load of 30 passengers. Heart says that under certain conditions, including limiting capacity to 25 passengers, the range can double again, to 800 km (500 miles).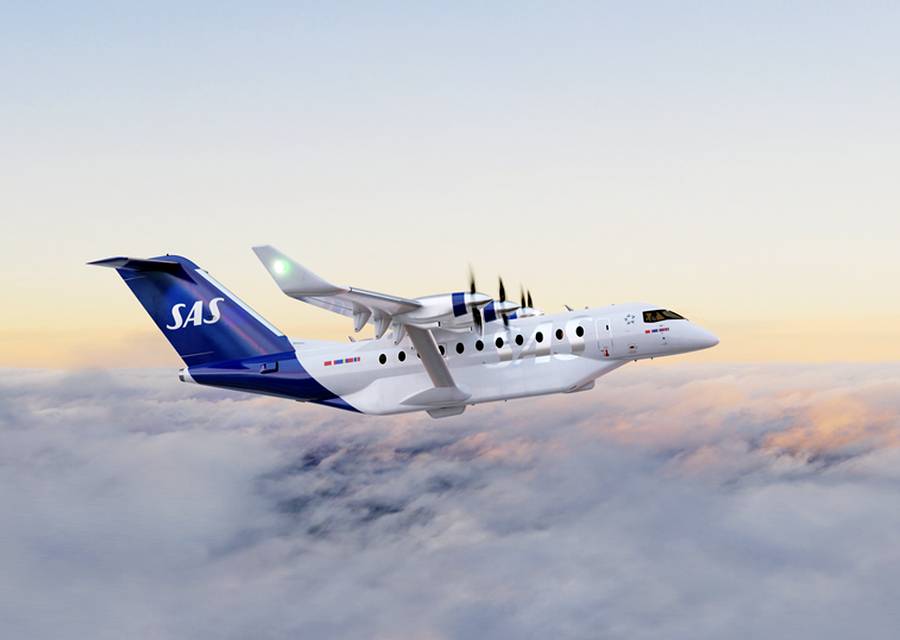 Heart ES-30: Evolving Plane, Evolving Roles
Heart's original concept, with the ES-19, was to link small Nordic communities that depend on air travel today. Many of these flights are quite short – so the all-electric range of the Heart ES-30 could still suffice in some routes, with hybrid operation opening others. But Heart's ES-19 got orders (and letters of interest) from several operators, in other parts of the world.
Existing ES-19 orders include United Airlines (with Mesa Air), for 200 aircraft and 100 options, as we've seen. Letters of Interest (LOI) have been signed with various airlines like Braathens, Icelandair, SAS, Sound Air in New Zealand, and Rockton, a lessor in Sweden. Crucially, all the above companies have reconfirmed their orders or interest for the Heart ES-30.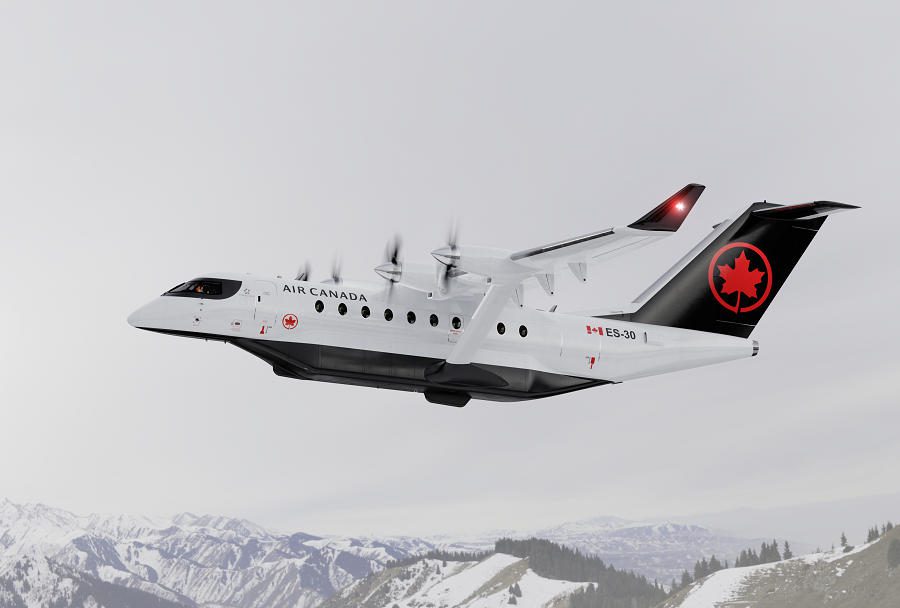 But with the launch of the latest design on Thursday the 15th of September, Heart announced 30 aircraft orders from Air Canada. Further, the airline is a new minority shareholder in Heart Aerospace, with an investment of $5 million US. And interestingly, Saab AB, the Swedish aerospace company, has also invested in Heart Aerospace, for another $5 million.
Saab AB is an interesting partner. How it interacts with Heart in the ES-30 project will get some attention. The company has plenty of experience in the design AND certification of commercial aircraft. This is something that is often missing from startups in aviation. So Saab's involvement may well add some more confidence to this program.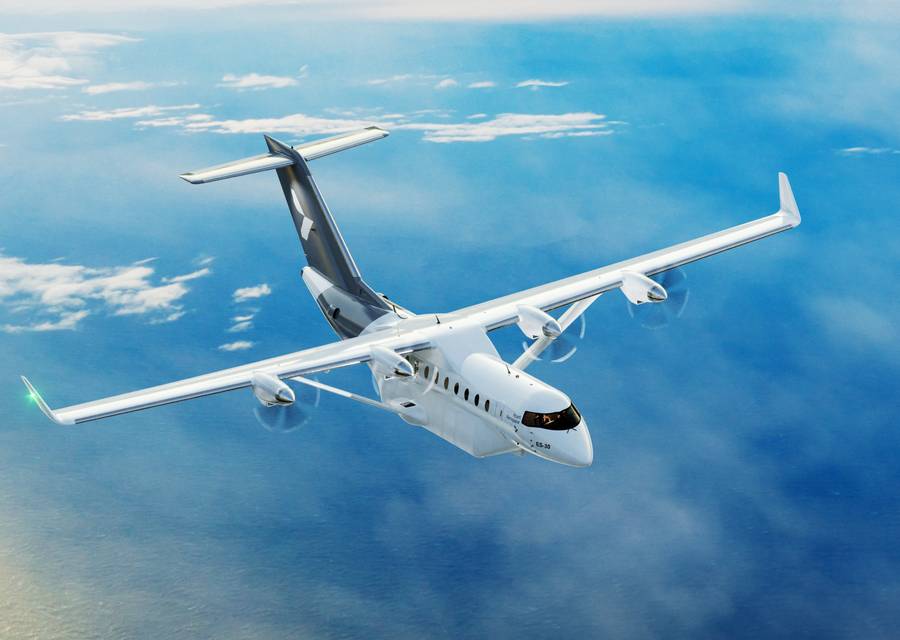 Experienced Partners, Maturing Design?
Previously, Saab reportedly indicated that it had no interest in designing or building any commercial aircraft. Its last such design was the Saab 2000 a turboprop that first flew in 1992, as an evolution of the smaller Saab 340. Saab ceased producing both the 340 and the 2000 models in 1999.
Saab reportedly rejected an approach from Embraer in Brazil, for a partnership involving Embraer's future turboprop. Of course, the announcement of Saab's investment in the Heart ES-30 doesn't necessarily mean that it will have an active, direct role in the project. On the other hand, Embraer was looking for investors, as well – plus it has its own all-electric and hybrid-electric aspirations.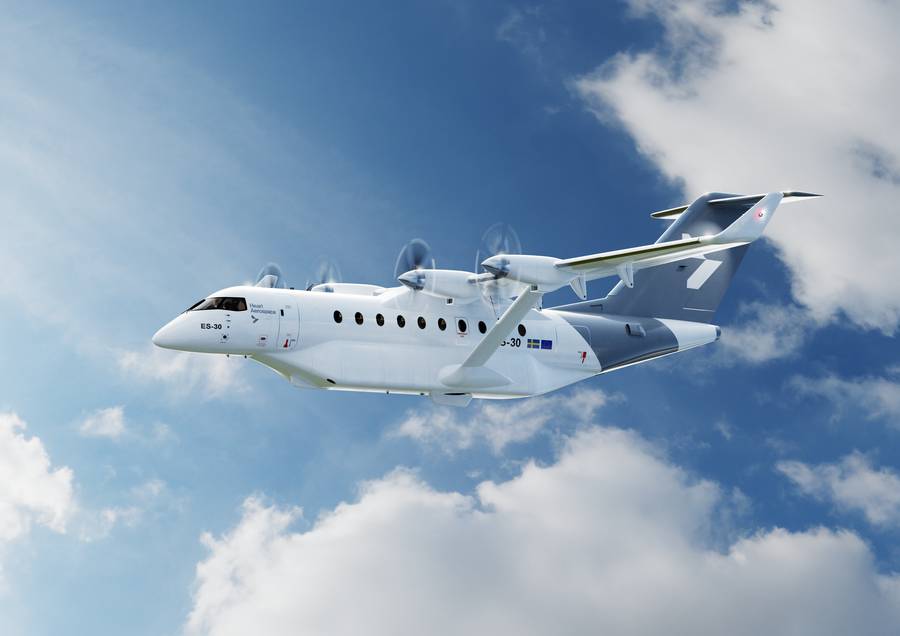 As a design, the Heart ES-30 is perhaps closer to what a conventional small turboprop looks like. The previous ES-19 had a pressurized cabin but in a non-cylindrical fuselage, using aluminum as its primary material. This seemed like an elaborate design, for a 19-seat aircraft. The ES-30 seems to have a cylindrical fuselage, a braced wing, and battery storage under the cabin.
Heart says that the ES-30 will feature three-abreast seating and include a galley and a lavatory. Its operators and passengers will have familiar features to work with, including overhead bins and typical stowage and cargo compartments for aircraft of this size. Heart's plan is to put the aircraft in service in 2028.
Check out these latest videos from Mentour Pilot and Mentour Now on YouTube!