After around two years of delays, Ryanair today saw the first of its many Boeing 737 MAX aircraft arrive at the airline's home base, in Dublin.
The aircraft had flown twice in the last couple of days, between Seattle Boeing Field (KBFI) and Moses Lake (KMWH). It had a Boeing callsign (BOE755) for these flights. But today, Ryanair's first 737 MAX had flight number RYR82MO, for its delivery flight. It would fly for just over nine hours, non-stop, from Seattle to Dublin Airport (EIDW), Ireland.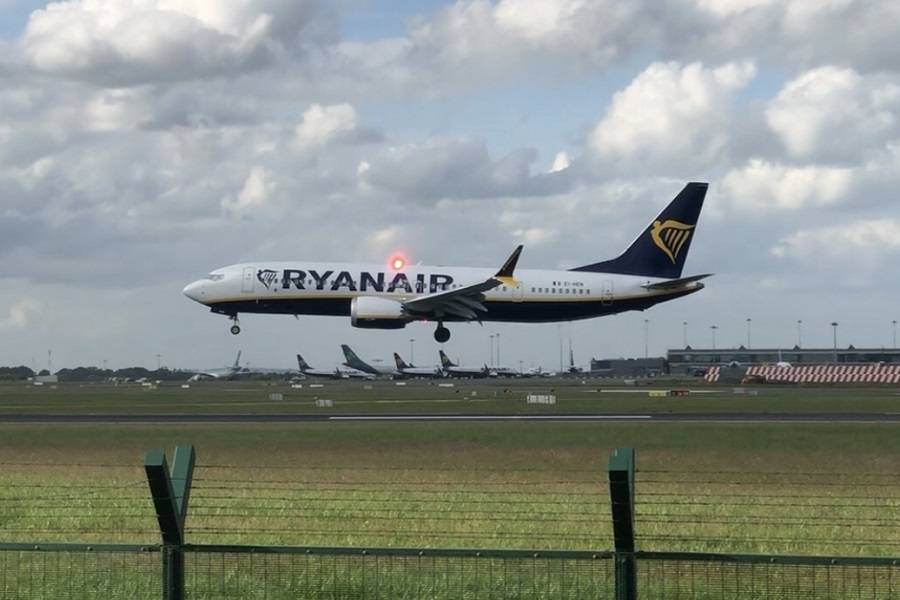 The great circle distance between Boeing Field and Dublin is 7,298km, or 3,940 nautical miles. So the new Ryanair aircraft flew quite a bit further than what a 737 MAX would normally be able to do. But of course this flight wasn't a normal one. With no passengers or luggage, the aircraft had a lower fuel burn, cruising comfortably at its maximum FL410.
The delivery is a landmark moment for the company. But for a while, it looked as if it might not happen this summer. Ryanair was hoping to see its first 737 MAX in April, with more coming in May. They didn't want to have to pick up more aircraft during the summer. This is because the summer is when crews and engineers are at their busiest, and incorporating another jet isn't ideal. Much less so if it is a new type!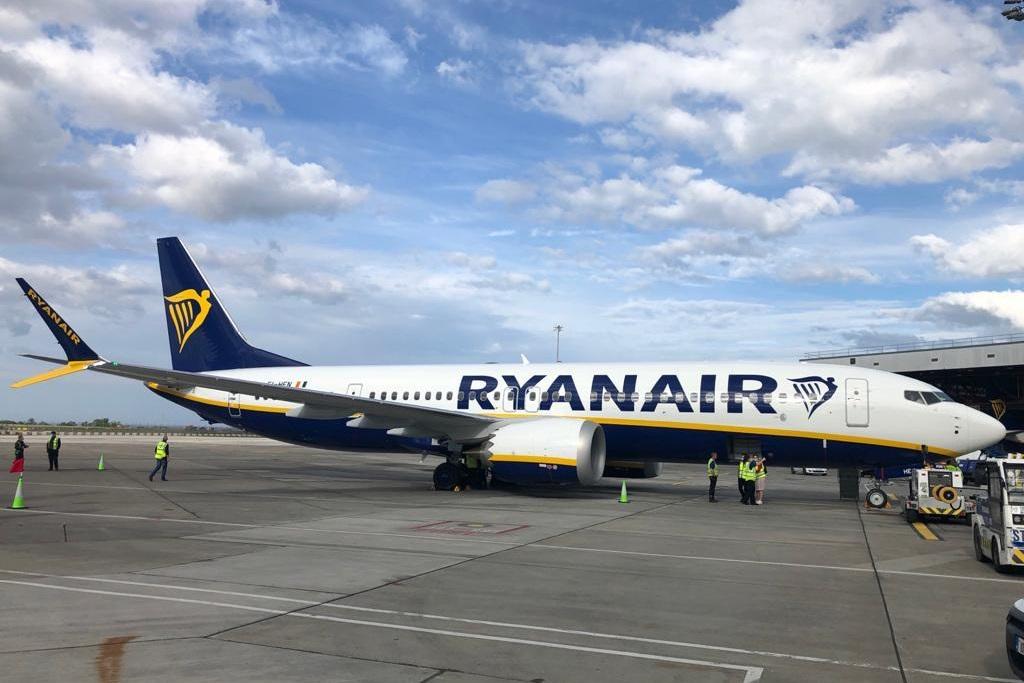 Ryanair Welcoming The 737 MAX
So instead of getting its first 737 MAX before the 2019 summer season, Ryanair sees it arrive in June 2021. But the airline is quite keen on the new model, which they have already dubbed "the Gamechanger". Ryanair Group CEO Michael O'Leary made this statements, after the plane's arrival:
"We are delighted to take delivery of our first new technology Gamechanger aircraft. These new Boeing 737 aircraft will help Ryanair lower costs, cut fuel consumption and lower noise and CO2 emissions as we invest heavily in new technology to deepen our environmental commitment as Europe's greenest, cleanest major airline."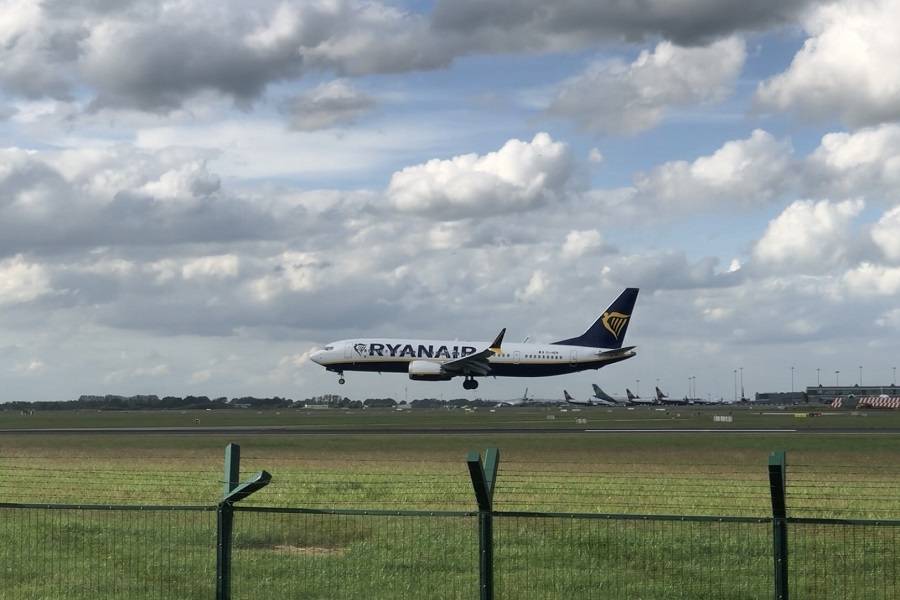 The efficiency of these new aircraft is key to the company. Compared to the 737-800 that made up Ryanair's fleet until an hour ago, the 737 MAX 8 burns at least 14% less fuel per seat. That's very impressive in itself – but the company isn't getting MAX-8s. Ryanair's aircraft are 737-8200, or MAX 200, or… you get the idea. This is a sub-variant of the MAX-8 with a different layout in the back of the cabin, allowing for more seats. Instead of 189 seats in all-economy, it has 197 passenger seats.
Ryanair's 737 MAX 8-200 got its certification from the FAA and EASA last April. Thanks to this higher seat capacity, its per-seat fuel burn is 16% better than that of the 737-800. The company believes that this puts them in a very strong position, as their fleet renewal proceeds. The only 737 with even better economics, will be the MAX-10. And Ryanair has its eyes set on that one, too. However, they have yet to place any orders for it.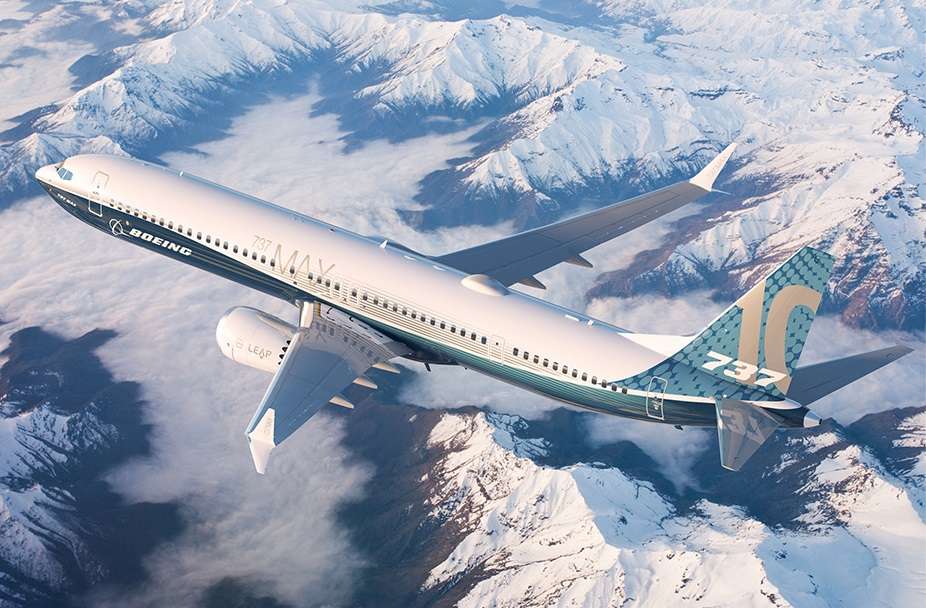 A Comfortable And Green Plane
Some worry that these new Ryanair 737 MAX aircraft will have less legroom. However the airline points out that they will come with new slimline seats. Mr O'Leary said:
"…our customers will enjoy more leg room, new Boeing "Sky Interiors" and lower fares, while reducing their environmental footprint by switching to these new aircraft."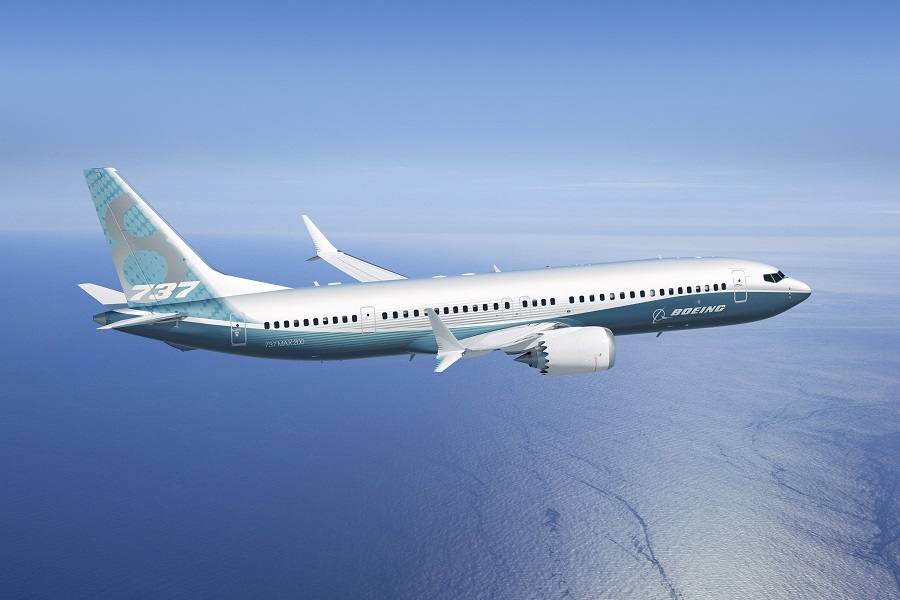 The airline planned on having 16 of the new jets in total this summer: half arriving in April, the rest in May. But after these delays, Ryanair now confirms that they will receive 12 737 MAX aircraft this summer. In the summer of 2022, the airline expects to add another 50 jets in its fleet. In total, the airline has orders for 210 of the new aircraft.
Half of the 12 737 MAX 8-200 models arriving this summer will be in Ryanair's own colours. The other half will come in Malta Air's colours. The Ryanair Group also includes Buzz, the Polish-based airline – formerly Ryanair Sun. Spotters have snapped several aircraft wearing a catchy, yellow Buzz paint scheme.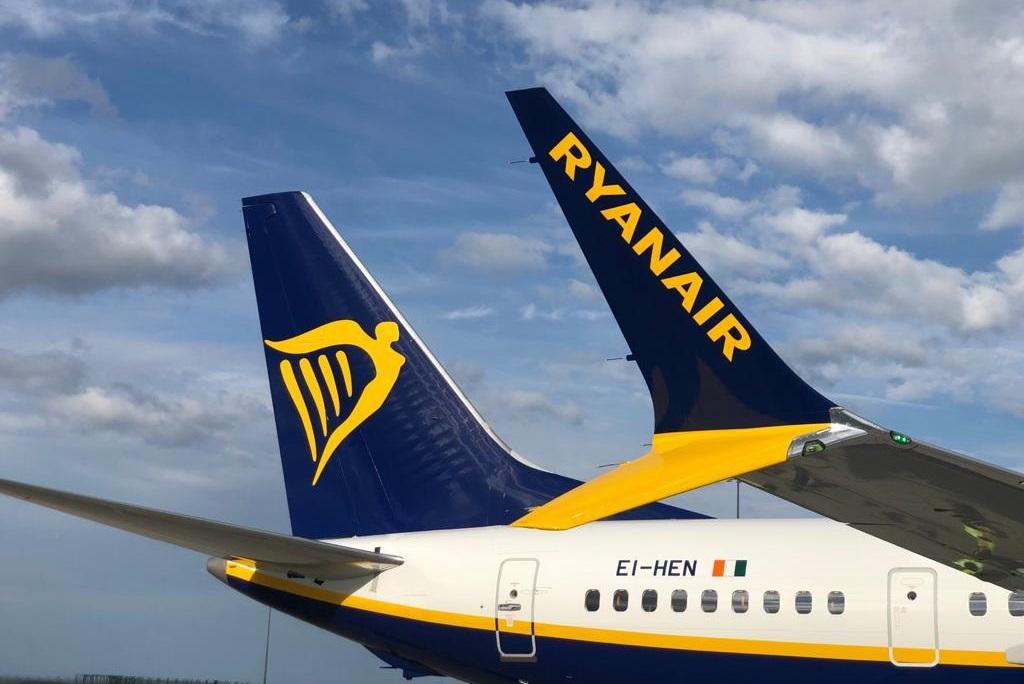 As for Ryanair's very first 737 MAX, its tail number is EI-HEN. This jet first flew out of the Renton factory on the 19th of March this year. So this is actually a new aircraft, not one of those that Boeing made during the grounding. The airline owns the aircraft outright.
A small crowd gathered outside Dublin airport, to welcome the new aircraft home. At this time, we don't know the delivery timeline for the rest of the airline's aircraft. Hopefully, this summer season will see some improvements in travel restrictions in Europe, that will allow these new jets to stretch their legs!