Air France is about to start a landmark change in its single-aisle aircraft fleet, starting with its first A220-300, that flew this week.
About a month after emerging from the paint shop, the first Air France A220-300 took off for its maiden flight. This is what Airbus calls a 'Production Flight', out of Mirabel Airport (CYMX) in Montréal, Canada. The crew consists of Airbus personnel only, testing that all of the aircraft's systems are doing what they're supposed to.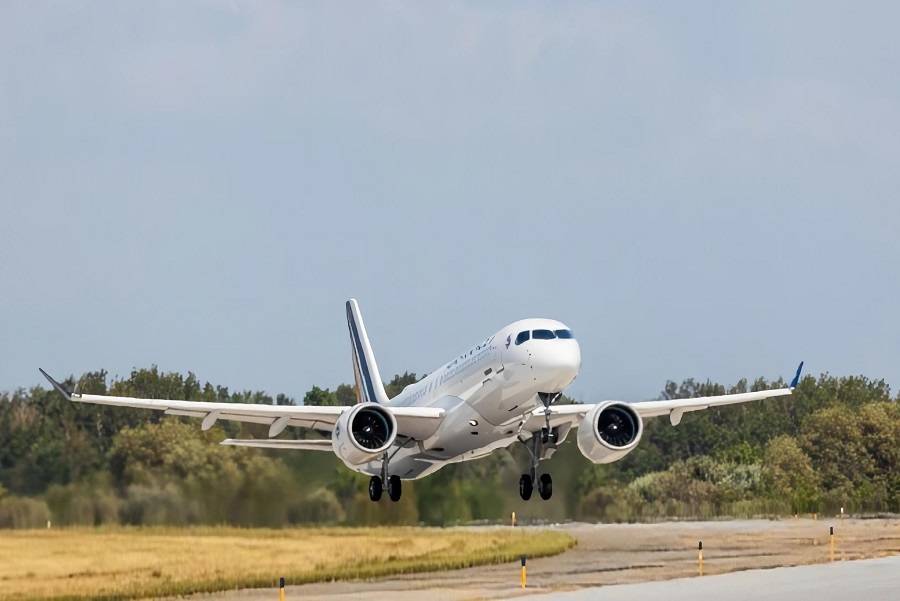 The next step for this A220-300 is its customer acceptance flight, with both Airbus and Air France pilots. This should happen in the next few days. The airline expects to put this aircraft in service by the end of September. But they also plan to use it extensively beforehand, conducting training flights for their flight crews.
Fifty nine more A220-300 aircraft in Air France colours, will follow this first one. They will replace the company's A318 and A319 fleets, which presently add up to 48 aircraft. The airline also has 44 A320s, and 19 A321s. Air France has no orders for neo versions of its A320 family. So their future plans are open to some speculation, as we've seen in previous articles.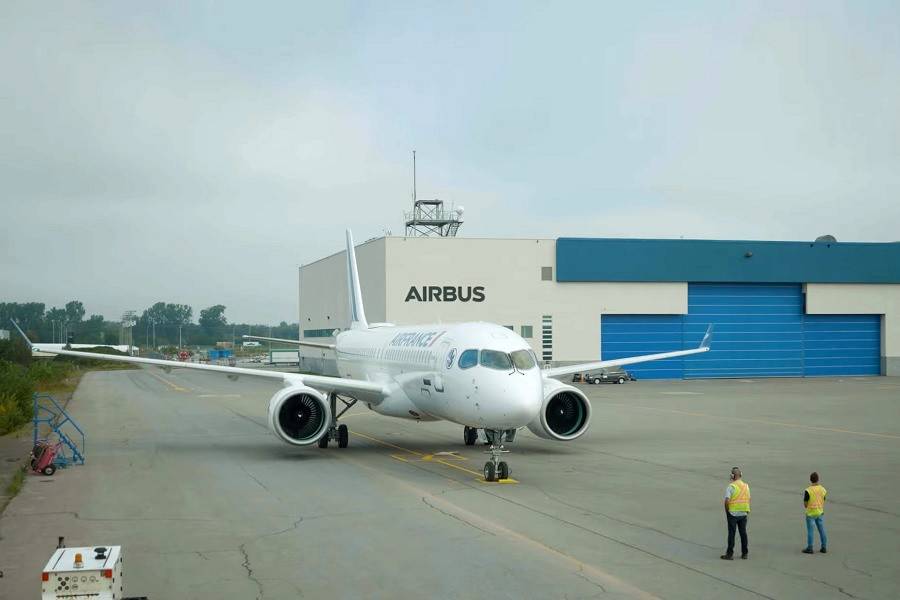 A
220-300 – A Refleeting Landmark For Air France
The last time the airline made whole-sale changes to single-aisle fleet, was when it got the first A320 in the early 1990s. But this is a bit of an oversimplification. Air France actually kept eight 737-500s until 2007! Nonetheless, the A220-300 will be the first single-aisle refleeting for Air France, for nearly three decades. But like before, it won't happen overnight.
The A220-300 in Air France service will keep things simple in the cabin, with no first or business class. But the 148 passengers will have WiFi, a more generous and flexible 2-3 seat layout and more overhead bin space. These are comforts missing from the current short/medium-haul types that the airline uses.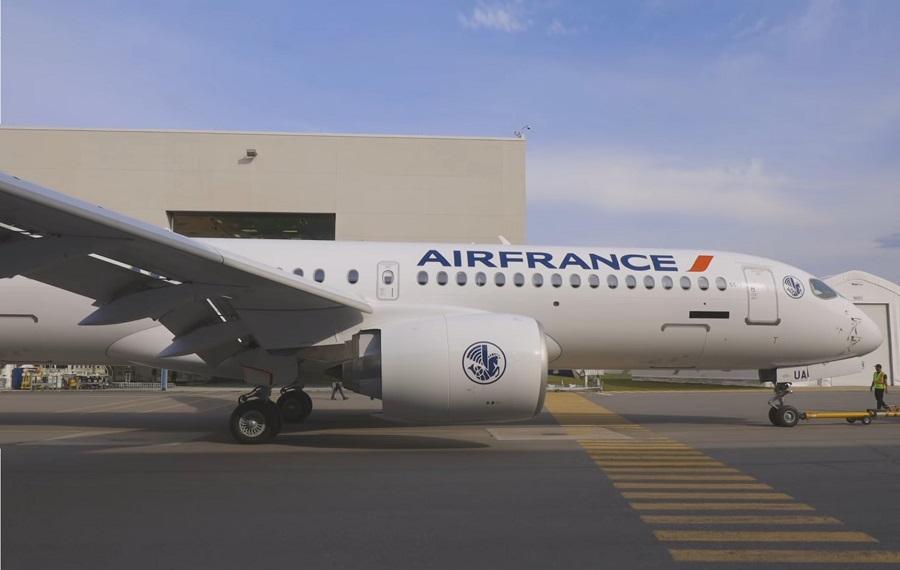 More importantly, the A220 will burn 20% less fuel than the planes it replaces, and generates 34% less noise. This will allow its use from more airports – or more hours in the day, in some existing airports. With the A220-300 Air France is making the first step in an emissions' reduction strategy.
The airline wants a 50% emissions reduction (compared to 2019) in its domestic network by 2024. And a 50% reduction in emissions per passenger/km (compared to 2005), network-wide, by 2030. Beyond aircraft, Air France is looking for efficiency improvements elsewhere in its operations.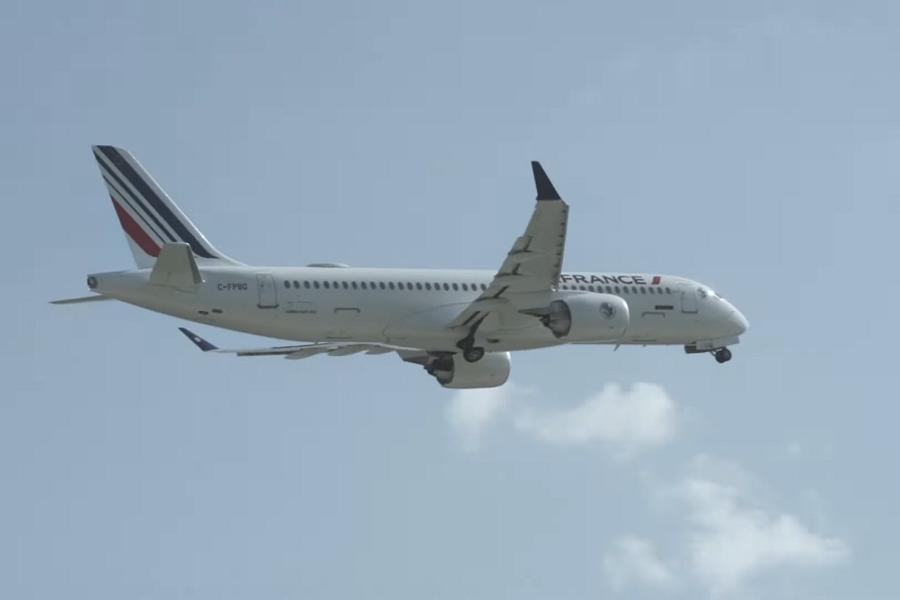 As we have seen, there are more factors at play here. Beyond their first order for sixty A220-300 aircraft, Air France need to do something about their A320/321 fleet. And while they're pondering about that, more planes need replacing elsewhere in the Air France-KLM Group. We're referring to KLM and Transavia's need for 160 jets, to replace Boeing 737NGs.
Group Decisions?
As a group, Air France-KLM have wanted to homogenize their fleets, training, service infrastructures and supply chains, for years. And with this Air France A220-300 order as a first step, the type could see more orders. But it is clear that the A220, in its current form(s), can't really replace a 737-800 fleet.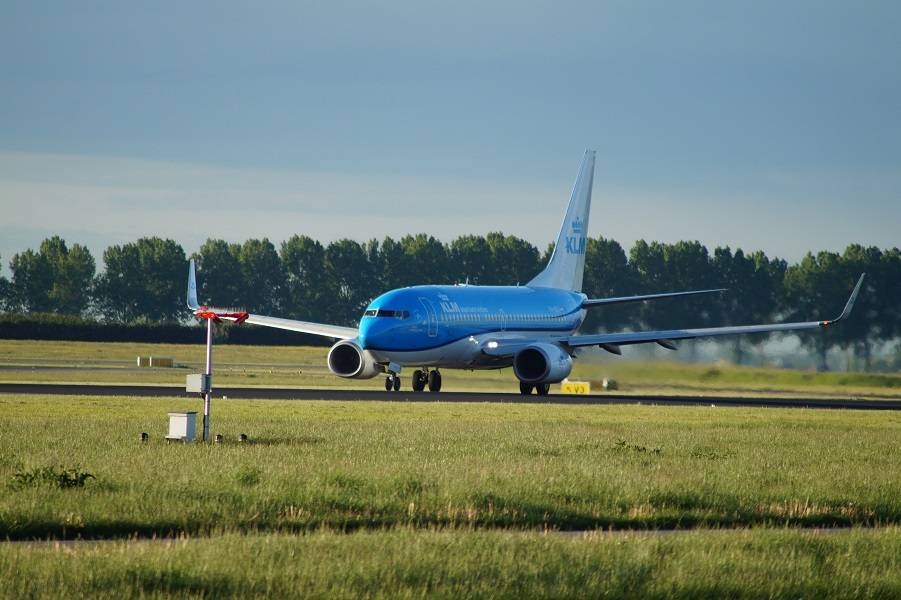 It is no secret that the Air France-KLM group would quite like a bigger A220 variant from Airbus. Many refer to this as an A220-500. The aircraft's designers (when this was a Bombardier) had predicted such a stretch, although it will require more powerful engines. But Airbus is reluctant to offer this aircraft, as it could (or would) steal market share from their A320neo.
So while seeing the first A220-300 aircraft enter service with Air France is something to look forward to, there is more to come here. Airbus would need a good number of orders, before committing to such a project. They also need to sort out some supply-chain issues in the plane's manufacturing, as we've seen.
But there is plenty of interest for this efficient aircraft from other airlines, like JetBlue. They have no A320neo orders, only A321neos… and A220-300 orders. But like Air France, they have plenty of older A320ceos. These airlines, plus other users like Air Baltic and even Breeze, could push Airbus to enlarge this design.