Embraer joined the list of companies that are flight testing manned electric aircraft, when their first such demonstrator took off two days ago.
Embraer conducted the first test flights of its electric demonstrator, from Gavião Peixoto airport (SBGP). The manufacturer has manufacturing and final assembly installations at the site, for many of their commercial, private and military aircraft. And they also have a testing and development facility, making the site a natural choice. Incidentally, this airport also has the fifth longest paved runway in the world, at 4.97km/16,305ft.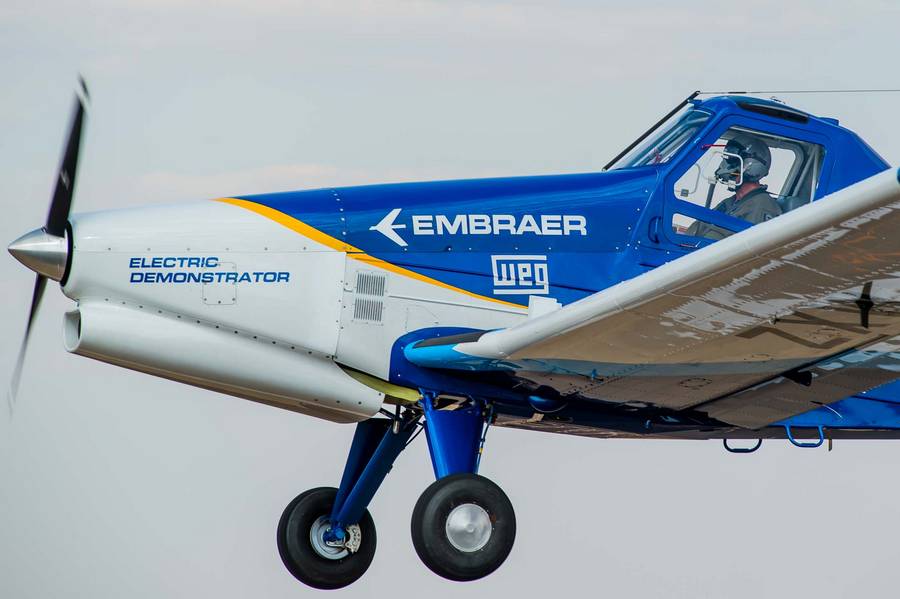 The aircraft Embraer chose for the basis of its electric demonstrator is an interesting, and practical choice. The EMB-203 Ipanema is an agricultural aircraft. It is a bit smaller than similar-looking aircraft from around the world, but it is also more manoeuvrable and affordable. Embraer claims to have an 80% of the market in this aircraft category in South America.
An Existing 'Renewable Energy' Aircraft?
Normally, the EMB-203 Ipanema has a six-cylinder Lycoming IO-540 piston engine, producing 320 hp. Even before building this electric test-bed, Embraer boasted about its environmentally conscious approach. The company certified this aircraft and engine to operate using 100% ethanol. But this was something many demanded and even experimented with in Brazil, beforehand. That's because ethanol fuel has a price between a quarter and a third that of avgas!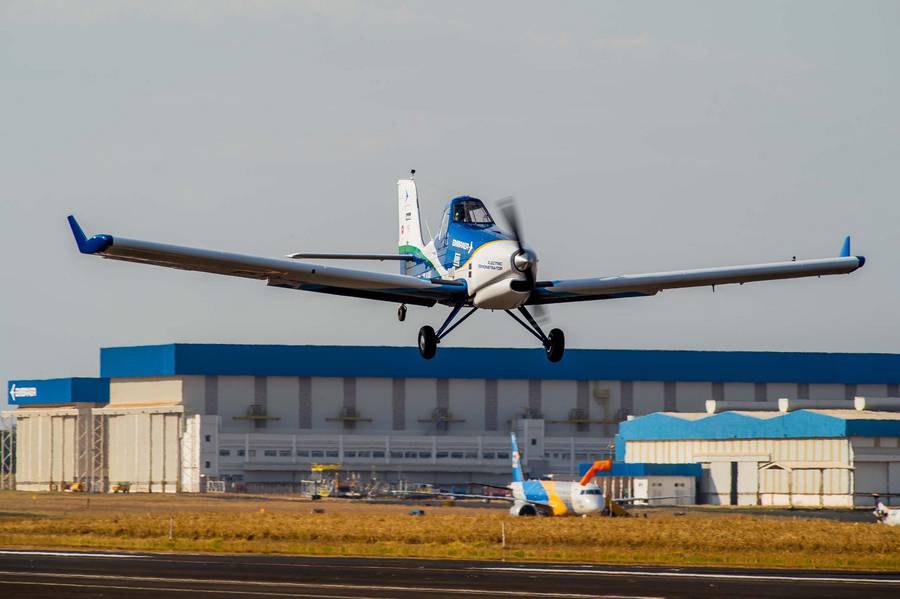 Embraer has two partners in this electric project. WEG is providing the electric powertrain for this project, while EDP is overseeing the batteries and their integration to the aircraft. Luis Carlos Affonso, Vice President of Engineering, Technology Development and Corporate Strategy of Embraer, said this about the project:
"The first flight of an aircraft is always an important milestone, and the takeoff of our first zero-emission electric aircraft also represents the relevant contribution of our teams and partners to the energy transition of the sector. We are committed to seeking solutions to enable the future of a more sustainable aviation and innovation will play a key role in this journey."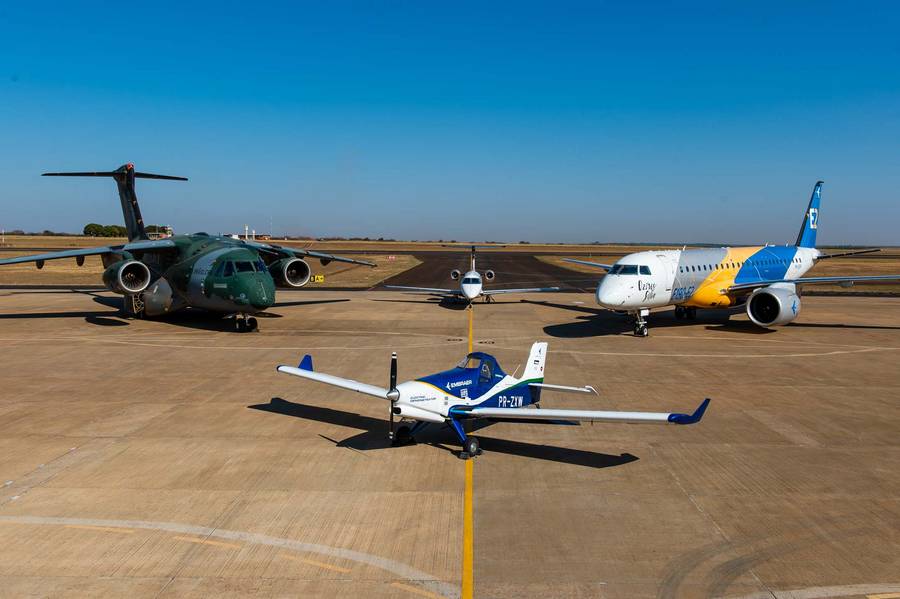 Embraer And The Electric Demonstrator's Role
This electric demonstrator is not a prototype in itself, that Embraer could market. In general, these agricultural aircraft have a large tank between the engine and the pilot. This is where they carry the material they spray/drop. This space is very close to the aircraft's CG and so would be ideal for batteries, for this test-bed. So the plane's purpose is to test the technologies necessary for future electric aircraft.
These technologies include motors, batteries, heat management, power distribution and control systems. Plus, having an actual, flying electric aircraft will allow Embraer to verify the performance that computer models are predicting. And this makes the demonstrator a practical, versatile tool in this process.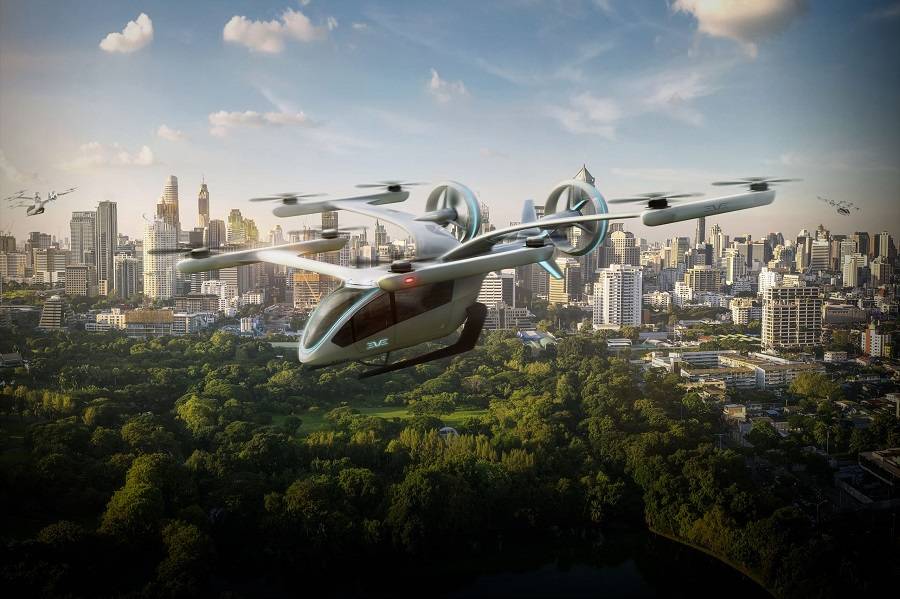 As we saw previously, the manufacturer is in the process of launching a new, turboprop aircraft project. Embraer has stated that they don't plan to use electric, hybrid or other alternative propulsion for this aircraft. At its size (50 or 70-90 passengers, depending on the variant?) it is too big for such technologies – at least for now, says Embraer.
But the manufacturer has not eliminated the possibility of evolving the turboprop design, using a form of alternative propulsion. Also, Embraer has been working on Eve, an electric urban air mobility project. This aircraft could be the real beneficiary, of the new demonstrator we see here. The company and its partners have been working on computational simulations of their demonstrator, since 2019.